Many companies limit the use of the CRM to the sales team, designating it as a deal-closing-only software. But so many CRMs on the market cater to companies who see improving and increasing customer interactions as the secret to decreased customer churn. After all, when you expand the services your current customers purchase, you increase your revenue and rely less heavily on finding those elusive new audiences.
We've identified six ways to use your CRM to reduce customer churn and matched each with a CRM that helps you implement the tactic. A lot of CRMs offer similar features, so we can help you narrow your search to the right software for your budget and feature requirements. Use our Product Selection Tool to get started, and we'll send you a free list of recommendations.
Automate all the things
When you automate your follow up emails, approvals, and contact notes, you spend less time typing into forms, which gives you more time for actual client calls, deal preparation, and prospecting research.
Look for a CRM that
Builds approval workflows for contracts and invoicing
Sets automatic follow-up notifications based on your sales cadence
Imports as much information as is publicly available into every contact
Integrates with email and phone tools to instantly log contact activities
Who does this well?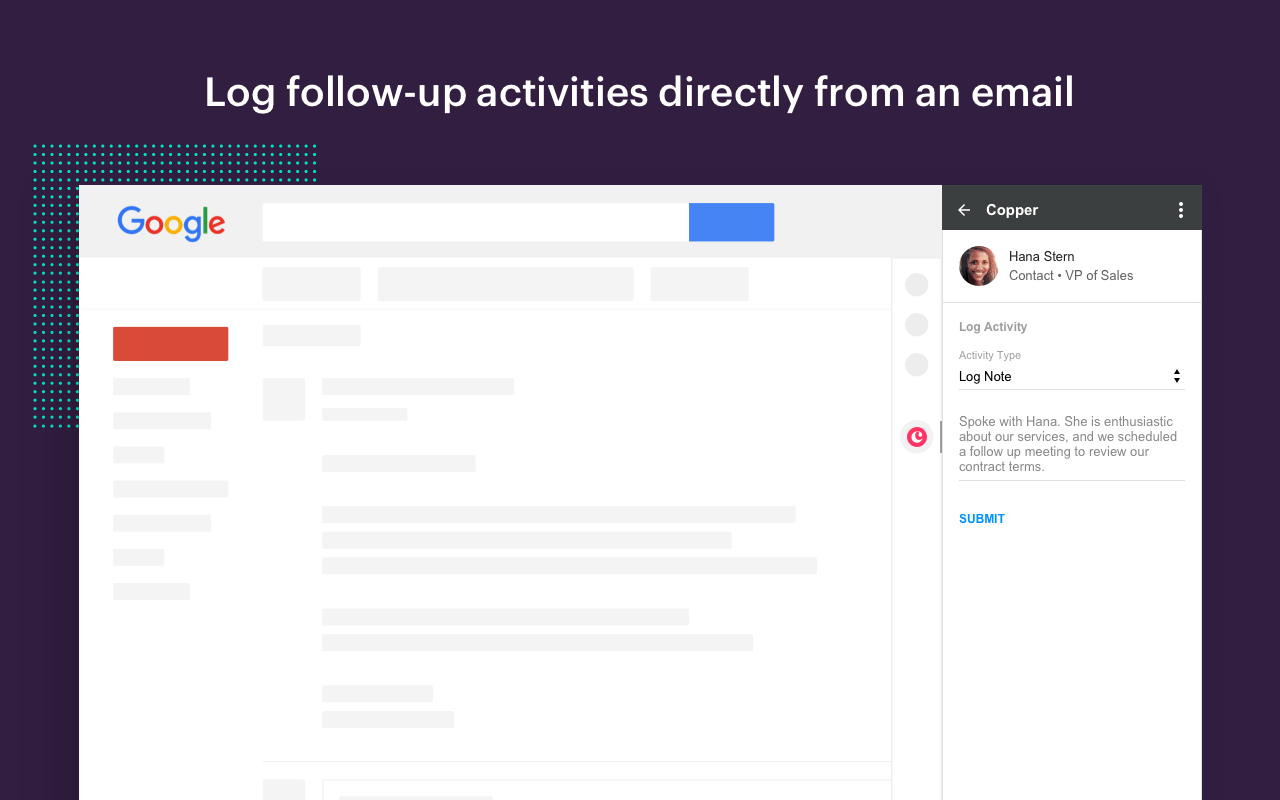 Copper CRM has automated scheduling tools and lead information gathering tools. The CRM connects directly to your G Suite, so it can pull lead information into contact records from your email inbox. The calendar tool lets prospects and customers make appointments right in your Google Calendar app.
Connect sales and service tools
Customers don't see your company as a collection of departments, and you shouldn't either. Conversations and tickets that come into the service department should inform the customer's profile within your CRM, as sales should use this information in their outreach campaigns. Want to make a real power user? Inform them of a beta test for a feature they've requested. Good sales reps understand their customers' problems and work to bring them better and better solutions with ever contract renewal. Cross-departmental information makes that easier.
Who does this well?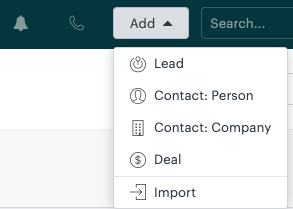 Zendesk's Sunshine CRM platform provides support and sales tools that combine customer data. These tools run on the Amazon Web Services infrastructure, and provide companies with highly customizable events and expandable API limits.
Improve response rates with analytics
Most customers expect to hear from support staff within 24 hours or less when their question or concern is business-critical. Responding quickly to a customer question is vital to keeping those customers happy. And understanding which of your team regularly meets or exceeds response rate expectations will help you reduce unhappy customers (and keep them loyal).
Look for analytics that drill down into individual metrics for customer-facing individuals and can show an overview of the entire team's performance. Then use this information to define tactics that keep your sales team in touch while also allowing for productivity.
Who does this well?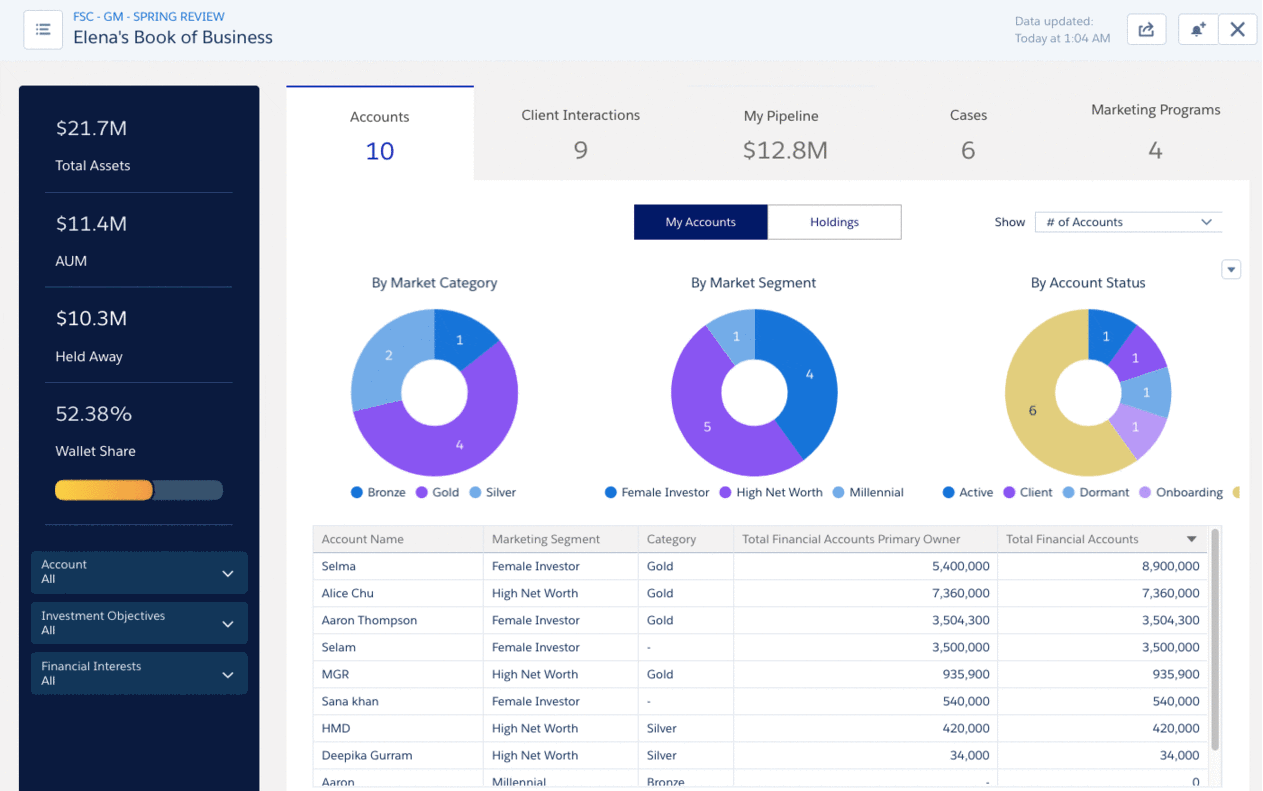 The Salesforce Sales Cloud CRM platform is built on standard and custom tags and fields that help companies organize their sales data, understand their pipelines, and report on all of this in visually appealing ways. Teams and individuals can monitor their progress and forecast their growth quickly and easily in dashboards, reports, and custom data visualizations.
Keep customers engaged and informed with content
Your content marketing team works hard to build sales enablement pieces to speed along the sales process and re-engage customers who may drift from the fold. Your product marketing team ensures that timely product updates are available for your customers. How do you make sure all of these items reach customers? Your CRM can help.
Use marketing automation tools within your CRM to put your content in the customer's hands. Set up a new customer email drip that guides individuals through training on the tools. Send a monthly or quarterly newsletter with product updates and usage tips. And provide sales and service reps with a content library that answers questions and speaks to best practices beyond the reach of your FAQ or knowledge base articles.
Who does this well?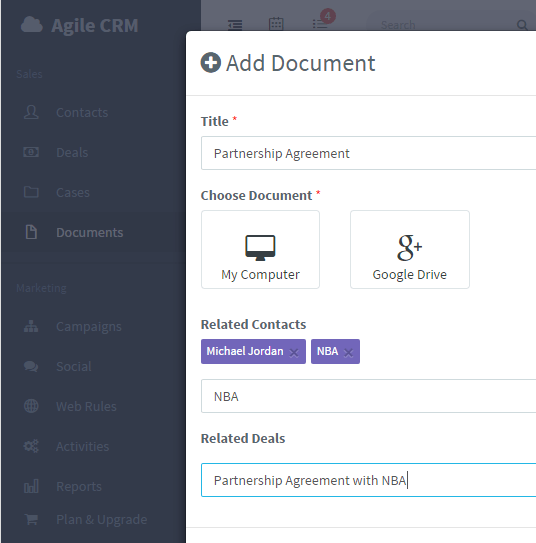 Agile CRM has marketing automation features built right into the CRM. Use their tools like landing pages, exit intent forms, social media marketing, and email outreach tools to stay in touch with contacts and current customers.
Enforce policies consistently and fairly
The customer is always right, except when they're not. In order to protect your company's business interests, you'll inevitably have to make policies that limit what sales can offer or how service can support customers. These policies, when enforced fairly and consistently, protect both the company and the customer from the ramifications of bending the rules.
Use an online wiki, a searchable document storage tool, or a content library to store company policies. Train your customer-facing individuals on those policies, where to find them, and how to reference them — in writing — to your customers.
Who does this well?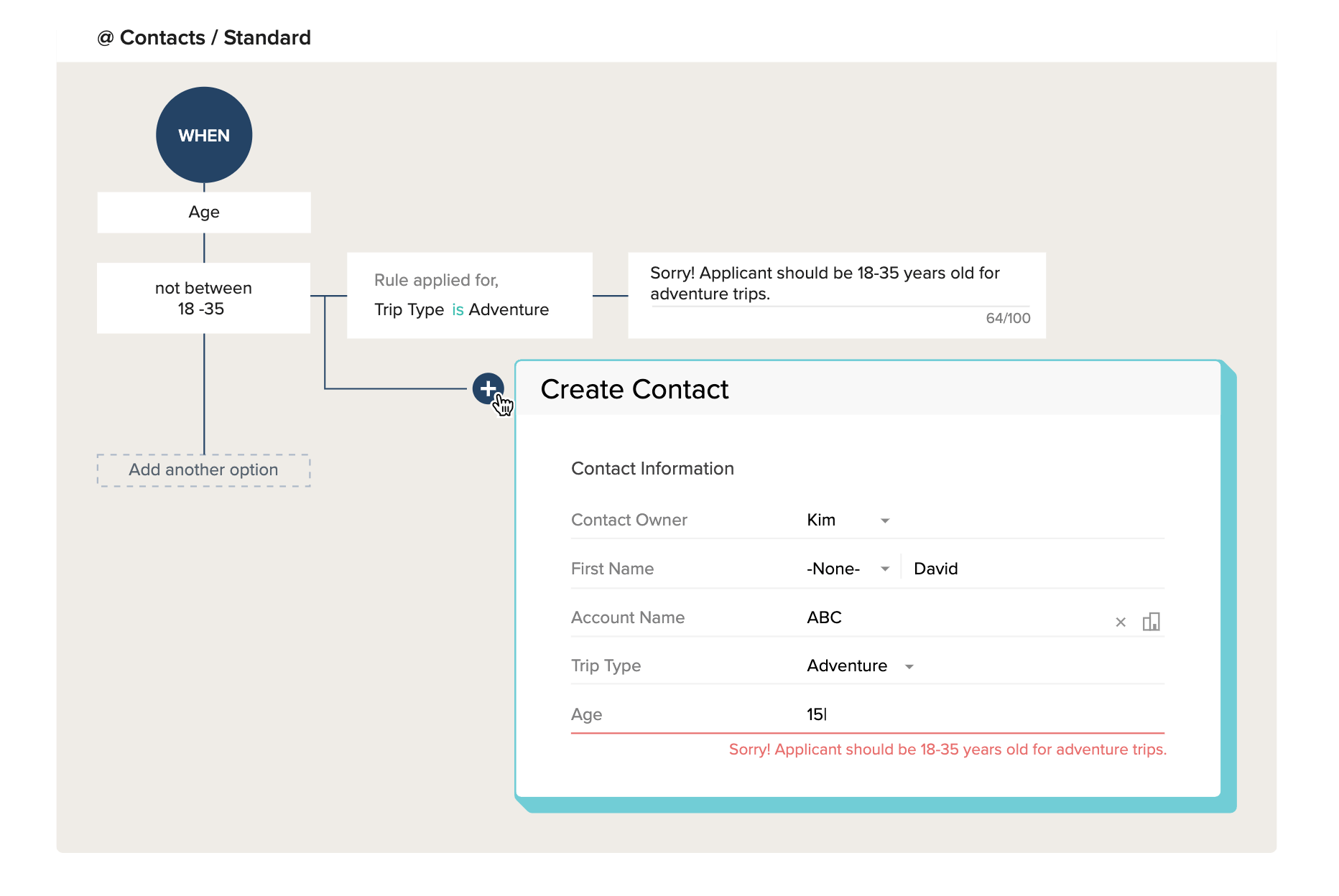 Zoho CRM includes a full set of sales enablement tools including a document library, quotes and finance tools, a customer self-service portal, and process management tools. These features keep all business units aligned and lets management set policies that drive revenue rather than chase deals.
Find the best CRM to decrease customer churn
If your company wants to grow current business and attract new customers, you have to have the technology to support your initiatives. We can recommend the right CRM to keep your customers engaged in the ways that work for your business. Use the CRM Product Selection Tool to get a list of vendors today.
Technology Advice is able to offer
our services
for free because some vendors may pay us for web traffic or other sales opportunities. Our mission is to help technology buyers make better purchasing decisions, so we provide you with information for all vendors — even those that don't pay us.