Project management (PM) software for small businesses has the potential to assist project managers and their teams with meeting the requirements of their clients while staying ahead of project deadlines. PM software is often used to plan, schedule, and report on various projects and gives managers and their contributors the opportunity to track and update their work requirements and complete routine tasks.
PM software can be effective when used alone, but can also be incorporated into a larger collection of existing software solutions to maximize its effectiveness. PM software is very useful for small teams that need to minimize the time it takes them to meet customer demand, while greatly reducing the risk for common errors.
Selecting PM software that satisfies the unique needs of a company should also yield additional benefits that include time management improvements, staying within budget, and yielding better productivity outcomes.
Top 7 Best Project Management Tools
ClickUp: Best for Managing Teams and Projects Under One Dashboard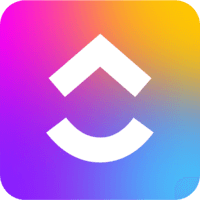 ClickUp is one of the best available options for team management and project organization and allows businesses to get a better hold on managing various tasks, projects and teams all under one centralized hub. Users can share attachments and add comments to assigned tasks and documents to stay better organized, and managers can perform tasks such as creating schedules and calendars while providing actionable comments for their contributors. The list of features offered does come with a slight learning curve and while the software lacks some functionality when compared to the competition, ClickUp is still a solid option and one of the more affordable PM tools out there.
Wrike: Best for Customization and Preconfigured Multi-purpose Templates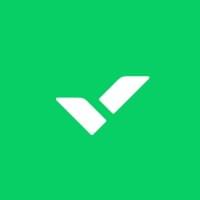 Wrike is highly customizable and allows users to adapt the software to meet their specific needs. Teams can create custom task statuses, workflows, and dashboards that align with their way of working. This flexibility helps them tailor the software to meet the requirements set by their project managers. Wrike promotes effective collaboration and communication within teams by providing a centralized platform where team members can share files, comment on tasks, and have discussions. Real-time updates and notifications keep everyone informed and ensure seamless collaboration.
Trello: Best for Cross Collaboration and Simple File-sharing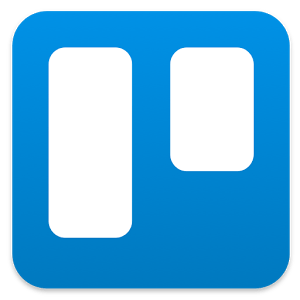 Trello is known for its simplicity and user-friendly interface. It doesn't require extensive training or technical expertise to get started. With its drag-and-drop functionality and straightforward features, companies can quickly adapt to the software and start managing tasks more effectively. Trello may vary depending on the complexity of the projects and specific requirements that are presented. However, if teams value visual organization, collaboration, flexibility, and an intuitive interface, this PM software can be an excellent choice for managing tasks and projects.
Asana: Best for Cloud-based Collaboration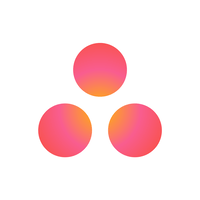 Asana is a robust project management tool that offers numerous benefits for teams and individuals seeking to streamline their work processes. However, it's essential to consider a company's specific requirements and evaluate whether Asana aligns with its needs, preferences and budgetary constraints before adopting the software.
Miro: Best for Visual Collaboration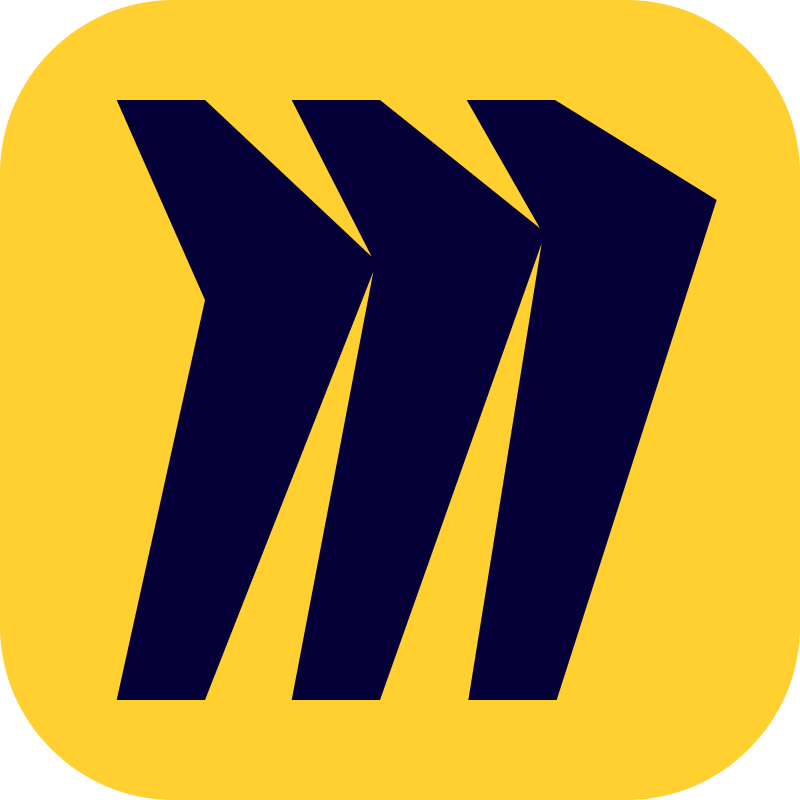 Miro excels at facilitating visual collaboration among team members. Its virtual whiteboard canvas, along with the wide range of drawing tools, sticky notes, and templates, allows teams to brainstorm, organize ideas, and work together visually. This can improve clarity, engagement, and overall productivity. Miro also enables real-time collaboration, allowing team members to work together regardless of their physical location. Additionally, Miro integrates seamlessly with many popular tools and platforms, such as Slack, Google Drive, Trello, and more. This integration allows for smooth information sharing, syncing, and streamlining of workflows. If a team already uses these tools, choosing Miro can provide a cohesive and integrated collaboration experience.
Nifty: Best for Task Management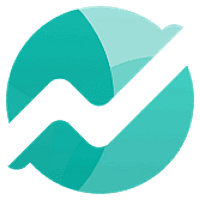 Nifty is an extensive PM software solution that's capable of serving several different industries and is especially useful for small teams due to its affordability and the array of diverse features that it offers. Features such as automated status reporting, time tracking for enhanced productivity, project visualization and reporting capabilities make Nifty a notable contender when stacked against other PM software on the market. Despite its many strengths, Nifty does possess limitations when it comes to dashboard customization and could be improved upon with the inclusion of additional integration options.
Notion: Best for building and sharing workflows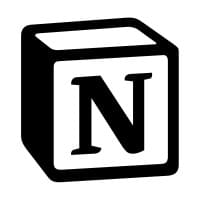 Notion is a powerful PM software solution with a wide range of features and customization options. It offers flexibility, collaboration, and knowledge management capabilities, making it suitable for a variety of projects and teams. However, there is a learning curve associated with its extensive feature set, and its performance may be affected by large data volumes. Additionally, the pricing structure may not be ideal for all organizations. Overall, Notion is well-suited for teams and individuals seeking a versatile and customizable PM solution with integrated knowledge management capabilities.
Common Features Found in Project Management Tools
PM software typically offers a variety of features to support effective project planning, execution, and tracking. Some common features include task management, which is a fundamental feature that gives managers the ability to create, assign, and track tasks. Managers can often define tasks, set due dates, assign them to team members, and track their progress. Another common tool found in many PM software platforms is a project planning aspect that often includes tools for creating project plans, defining milestones, setting dependencies, and establishing timelines. Some PM tools also include Integration capabilities that enable PM software to connect with other tools and services, such as calendars, email clients, messaging apps, or document sharing platforms. This integration facilitates seamless data exchange and streamlines workflows.
Benefits of Using Project Management Software
Using PM software offers numerous benefits that can greatly enhance project planning, execution, and overall project success. PM software usually provides a centralized platform to store and organize all project-related information, including tasks, timelines, documents, and communication. This improves overall organization and ensures that information is easily accessible, reducing confusion and improving efficiency. PM software also has the ability to enhance collaboration among team members by facilitating communication, sharing documents, and assigning tasks. Improved communication is yet another feature often associated with PM software and allows for clear and timely communication, which helps to prevent misunderstandings, align expectations, and keep everyone informed of project updates and changes.
How Do I Choose the Right Project Management Tool for My Business?
Choosing the right PM tool for your business requires careful consideration of your specific needs, workflows, and project requirements. By leveraging the features and capabilities of project management software, teams can streamline processes, optimize resource utilization, and achieve better project outcomes. Remember to prioritize features that align with your requirements, while also considering factors such as ease of use, scalability, integration capabilities, and vendor support.Looking for the latest in Project Management solutions? Check out our Project Management Software Guide.
Featured Partners
1

monday.com
monday.com Work OS is the project management software that helps you and your team plan, execute, and track projects and workflows in one collaborative space. Manage everything from simple to complex projects more efficiently with the help of visual boards, 200+ ready-made templates, clever no-code automations, and easy integrations. In addition, custom dashboards simplify reporting, so you can evaluate your progress and make data-driven decisions.
2

Wrike
Tackle complex projects with Wrike's award-winning project management software. Break projects into simple steps, assign tasks to team members, and visualize progress with Gantt charts, Kanban boards, and calendars. Manage resource allocation and forecasting with software that's easy to launch. Automation and AI features strip away time-consuming admin tasks so you can do the best work of your life. Streamline your practices, align your team, and ensure you hit deadlines and stay on budget.
3

Smartsheet
Smartsheet is an online work execution platform empowering organizations of all sizes to plan, manage, automate, and report on work. Over 80,000 brands rely on Smartsheet for project and work management.
Methodology and selection process
At TechnologyAdvice, we assess a wide range of factors before selecting our top choices for a given category. To make our selections, we rely on our extensive research, product information, vendor websites, competitor research and first-hand experience. We then consider what makes a solution best for customer-specific needs. By defining business needs, we can determine the essential features organizations in various sectors require, and select platforms that will cover all bases. Reputable providers known for their ease of use and customer satisfaction are added to our compilation list for further analysis. We then evaluate each solution on the list based on the features they offer, considering the platform's usability, integration capabilities, customization options, mobile access, and any other relevant functionalities. Price plans, hidden fees, customer reviews, and customer support are also assessed in the selection process. Technology Advice writers will often take advantage of free trials and demos to get a first-hand user experience of available software. Finally, we curate a comprehensive list based on the previously stated factors, ensuring readers have the necessary tools to make an informed decision.
FAQs
Technology Advice is able to offer
our services
for free because some vendors may pay us for web traffic or other sales opportunities. Our mission is to help technology buyers make better purchasing decisions, so we provide you with information for all vendors — even those that don't pay us.