Rapid7 Insight IDR and Crowdstrike Falcon are a pair of cloud-based security information & event management (SIEM) platforms designed to drastically reduce local computing overhead related to SIEM, allowing IT operations to spend more time on the work that matters. Crowdstrike Falcon assists by providing precision-targeted anti-virus services while Rapid7 InsightIDR focuses more on collecting and reporting network behavior to create a sophisticated and bespoke breach response.
The need for advanced SIEM
With the widespread proliferation of the internet over the last few decades came data-rich networks and complicated cyberattacks. SIEMs help target, isolate, and eliminate security threats on our networks. Rapid7 InsightIDR and Crowdstrike Falcon are two similar approaches to protecting our networks without burying our IT professionals underneath mountains of information. Security information and event management in the modern age have become time-consuming tasks, but with these systems of management, we're able to target attack and compromise indicators faster than we ever have in the past.
Rapid7 InsightIDR Overview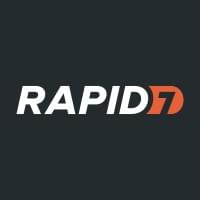 Rapid7 InsightIDR is a cloud-based incident detection and response tool that constantly obverses your network and the behavior taking place. Rapid7 has been fine-tuned to locate external threats while seeking out well-known vulnerabilities to monitor. Rapid7 collects suspicious network behavior and and creates an actionable database of activity for IT teams to work from and analyze in the event of a breach.
The core of Rapid7's threat management comes from creating attack chain alerts that are informative and thoughtfully deployed. Rather than pinging your system all day with each individual incident of suspicious activity, InsightIDR compiles a chain of events that creates a narrative of a breach in process that can be investigated by your IT team. Their attack chains reduce the time spent on the research phase of investigating system breaches or malware activity, leaving our hands free to do real work.
Response timelines to sophisticated attacks are greatly reduced by Rapid7's attack chain alerts. Rapid7's approach to security is based on organization events and creating clean timelines. These timelines become the foundation from which a team's research process is actively aided by these chunks of pre-organized data. They act as a set of clues that can be utilized or discarded easily, allowing teams to easily assign investigation priorities to each event. They also allow a team to skip over hours of tedious fact-finding, which leaves them fresh-eyed and energetic to more effectively tackle events that slip through security networks.
Rapid7 Pros & Cons
Pros
Creates simple, clean attack chain timelines
Allows for quick, manual responses to sophisticated system breaches
Cons
Requires a hands-on approach to many cyber security issumes
Requires analysis to determine the validity of a suspected attack
Crowdstrike Falcon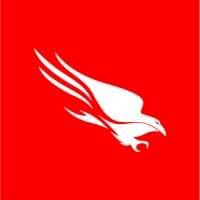 Crowdstrike Falcon is a lightweight system that acts more like a digital private eye than an anti-virus. Their approach is all about IOAs and IOCs. Crowdstrike Falcon takes a more proactive approach to investigation and prevention. Crowdstrike uses its cloud-based infrastructure — linked to a 1-5 megabyte sensor installed locally on your system — to monitor hundreds of events taking place on your system.
Every read attempt, new memory write, or access to your network's memory comes under Falcon's scrutiny. Crowdstrike maintains a living and learning database of attack indicators and markers of compromise that are compared to the activity logged by their SIEM. Any low-level attacks such as common malware are proactively sequestered while more sophisticated IOCs are surfaced and presented to your IT team to be dealt with as they see most appropriate.
Crowdstrike can be seen as an expansion of the basic SIEM structure. Their system hawkishly watches over thousands of data points, quickly plucks any sort of anomaly out of that steam, and deftly deals with it before it becomes a problem. Because this SIEM is constantly sorting network activity, it's able to create a robust database that can be easily reviewed if an event that Crowdstrike cannot handle on its own arises.
Crowdstrike Pros & Cons
Pros
Acts autonomously against many small cybersecurity attacks
Collates a massive amount of incoming data to maximize chances of catching anomalous network activity
Cons
Requires hands-on investigation into breaches that Crowdstrike misses
Hands-on investigations may leave IT teams feeling like this SIEM is lacking
Rapid7 InsightIDR or Crowdstrike Falcon: Which Is Best?
Every network is different. The final deciding factor is reliant on the individual infrastructure of a system. At their most basic, Rapid7 and Crowdstrike are systems that monitor, record, and report cybersecurity events. Each system will, more than adequately, provide a team with an easily parsable set of data to work from in their pursuit of data breaches and drastically reduce the response timeline, but understanding the individual needs of your team and your network will narrow things down substantially.
Rapid InsightIDR is an investigation tool for a much more hands-on system. Their attack event chains are an indispensable tool for a team that constantly needs to update its security measures in response to sophisticated attacks. Timelines of incident markers go back much further than the first sign of a breach, they look for the "van casing the bank" rather than the final break-in, and cybersecurity teams can use this information to more effectively bulwark their systems from active threats.
Crowdstrike Falcon is similar in many respects but trades attack event chains for proactive anti-virus methodology. Smaller systems that are prone to autonomous breach attempts will find the automatic sequestering of malware lifts a weight off of the shoulders of tight IT budgets. Crowdstrike still utilizes IOA and IOC data that is easily accessible, but their focus on proactive solutions may leave your team reconstructing their own attack chains, slowing down their process when uncovering an attack that may have been festering under the surface for longer than expected.
Technology Advice is able to offer
our services
for free because some vendors may pay us for web traffic or other sales opportunities. Our mission is to help technology buyers make better purchasing decisions, so we provide you with information for all vendors — even those that don't pay us.