5 steps to prevent scope creep
1. Prioritize tasks
Whether your client is a customer or another department within your company, you must decide on the items that are most important to the product and which features can wait.
Once you decide on the most important features, you can build a mock-up of what the minimally viable product (MVP) should be able to do. Think about whether each feature, task, or work item must exist for the product to work. If it's not a must-have, then it can wait.
Again, honesty and trust are paramount in this step of the process. Everyone must be willing to separate wants from needs, and everyone must listen to the experts as to which items are necessary. The user experience (UX) team, the developers, the customer, and the project manager all have to work together to define the most important tasks. Otherwise, the product could be very pretty but not at all functional, or it could be highly functional but only accessible by another software developer.
Strive for balance in your MVP.
2. Publish the MVP plan
Write the plan down. Make a poster. Write it on the wall in a permanent marker — a published plan is a permanent plan.
You'll use your published plan as a reference point for later conversations, so the plan should be visible to all stakeholders. Hand out copies of the plan during meetings, and when someone asks for a new feature or suddenly realizes the project is missing an important piece, you can refer back to the plan. Blame the plan if you have to delay a request. Make the MVP the bad guy here.
Pro tip:
Every task, feature, upgrade, and request that isn't covered in your published plan should go into a backlog for future sprints and projects. There is endless time to upgrade the product once it's complete, but it's not an upgrade if the product doesn't exist in the first place. Stick to the plan.
3. Visualize tasks in a project management tool
Because organizing the MVP in a project management app may be the most familiar step in the process, it's also the most susceptible to scope creep. The project manager must ensure that the tasks outlined in the project management tool follow the published MVP plan.
Your project management tool should be a representation of reality, not a dream board.
Each card gets a task, and each task gets a card. Don't fall into the trap of hiding tasks within tasks or using checklists to expand individual tasks. Your project management tool should be a representation of reality, not a dream board.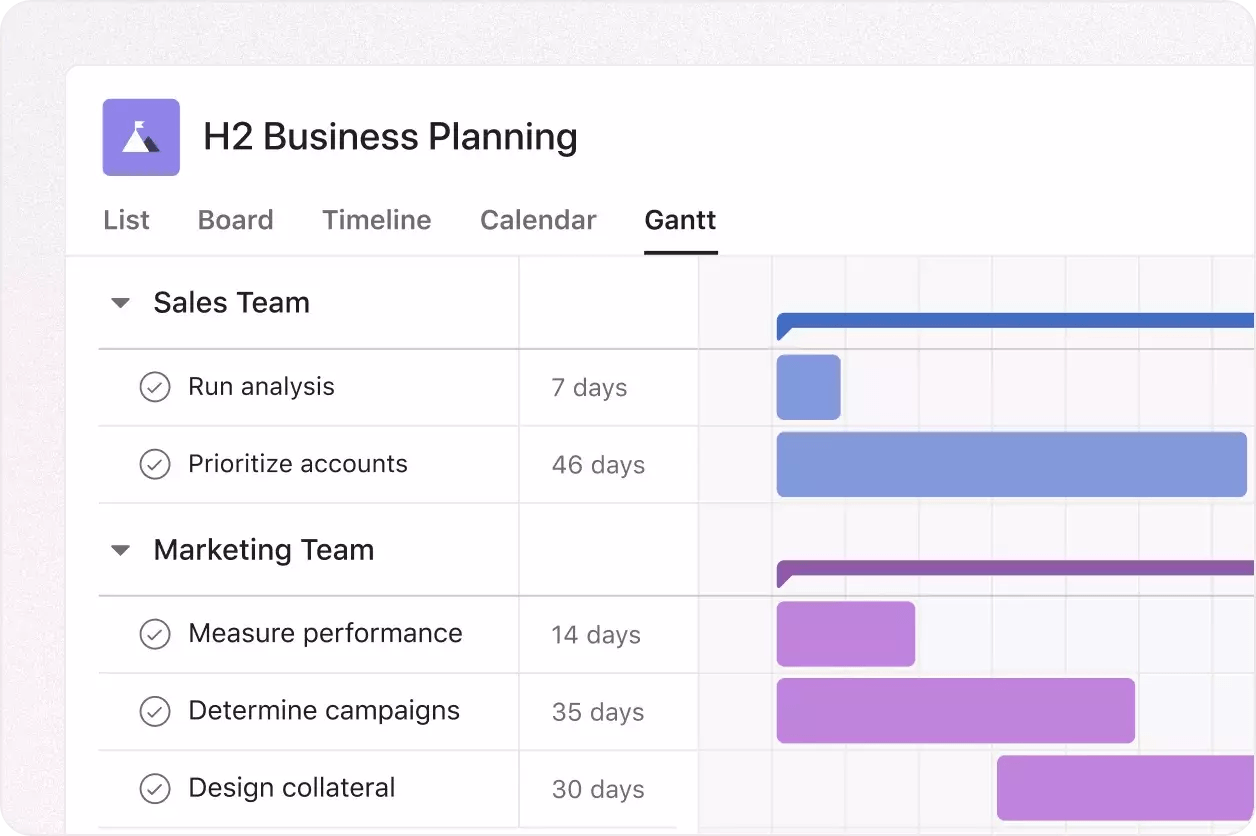 Give team members access to the project management tool, but don't give up responsibility for it to the contributors. The project manager owns the plan's organization in the project management software, and they ultimately own whether the project sticks to the published plan.
Build time into your week to review the tasks. Remove off-plan tasks from the board and notify the appropriate employee — gently — of their MVP responsibilities.
4. Assign tasks according to actual capacity
It's tempting to get caught up in the vanity of big numbers. Whether your team tracks hours worked, tasks completed, or scrum points, overestimating your capacity or stacking the deck to impress the client is a recipe for disappointment.
Inflating your stats, even on items that "don't matter," equates to lying to the client, and yourself. And, hello? If the stats don't matter, then why are you tracking them anyway?
As the project manager, you're in charge of the project management tool, but you're also in charge of balancing the workload. Work with employees to ensure that they have enough tasks to keep them busy—but not so many that they sacrifice quality to get everything completed.
5. Just say no
Just like it says on the tin: Just say no. Or at least, "not now." Every new request, even if it's "just" changing the text on a page or moving a field on the screen, must be added as a task in your project management software.
These phrases can help your team avoid scope creep without jeopardizing working relationships:
Most scope creep happens when teams agree to little changes. If there are enough little changes, you have an entirely different product. Support your team members when they say no to expansion tasks and ad hoc requests.
Combat scope creep for the good of all
Avoiding the ever-expanding project requires project management skills. To keep your projects manageable, you must be able to prioritize, publish, visualize, assign, and say no. Following these five steps and sticking to your project plan will help your team stay vigilant against scope creep.
In the end, saying no to creeping tasks is good customer service. Agreeing to every possible change will bloat the project, overuse resources, and blast deadlines. Be good to yourself, your team, and your client by being strict about your original plan.
The right project management tool can help you align expectations up front and keep a close eye on work that doesn't align with the MVP. Whether you need Kanban, Gantt, burndown, calendar, or Waterfall Views, take a look at our top PM picks in our Project Management Software Guide.
Featured partners: Project management software
1

monday.com
monday.com Work OS is the project management software that helps you and your team plan, execute, and track projects and workflows in one collaborative space. Manage everything from simple to complex projects more efficiently with the help of visual boards, 200+ ready-made templates, clever no-code automations, and easy integrations. In addition, custom dashboards simplify reporting, so you can evaluate your progress and make data-driven decisions.
2

Wrike
Tackle complex projects with Wrike's award-winning project management software. Break projects into simple steps, assign tasks to team members, and visualize progress with Gantt charts, Kanban boards, and calendars. Manage resource allocation and forecasting with software that's easy to launch. Automation and AI features strip away time-consuming admin tasks so you can do the best work of your life. Streamline your practices, align your team, and ensure you hit deadlines and stay on budget.
3

Smartsheet
Smartsheet is an online work execution platform empowering organizations of all sizes to plan, manage, automate, and report on work. Over 80,000 brands rely on Smartsheet for project and work management.
Technology Advice is able to offer
our services
for free because some vendors may pay us for web traffic or other sales opportunities. Our mission is to help technology buyers make better purchasing decisions, so we provide you with information for all vendors — even those that don't pay us.