A project manager can face many challenges in tracking progress, identifying bottlenecks, and coordinating tasks. Luckily, with the help of a Kanban tool, you can avoid inefficiencies and communication issues.
An effective Kanban software combines user-friendly interfaces, flexibility, and features to help teams visualize and optimize their workflow. It should offer customizable boards, task assignments, due dates, and real-time updates. Integration with widely used project management tools, mobile access, and notifications are also valuable.
To help you decide on the best Kanban tool for you, here's a list of our hand-picked favorites and what sets them apart:
If you don't see the right choice in this list of Kanban tools, look at our Agile Project Management Software Guide for more options.
Top Kanban tools
| | | | | |
| --- | --- | --- | --- | --- |
| | Free trial | Starting price (paid plans) | Selling point | |
| monday.com | Yes | $8/user/mo. | User-friendly interface | Try monday.com |
| Trello | Yes | $5/user/mo | Workflow management | Try Trello |
| Asana | Yes | $10.99/user/mo | Task management | Try Asana |
| Jira | Yes | $7.75/user/mo. | Planning and roadmap tools | Try Jira |
| Wrike | Yes | $9.80/user/mo. | Ready-made templates | Try Wrike |
| ClickUp | No | $7.00/user/mo. | Project management tools | Try ClickUp |
| Kanbanize | Yes | $149/mon. | Visualizing workflow | Try Kanbanize |
Also read: What Is Kanban?
monday.com: Best for user-friendly interface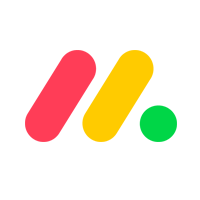 monday.com is a web-based Kanban software and "work-OS" platform that allows teams and stakeholders to manage their work and track progress on various projects and tasks. It provides a visual and intuitive interface that helps groups organize and streamline their workflows, communicate effectively, and stay on top of their assignments.
monday.com's interface is user-friendly due to its intuitive design and visual nature, and it enhances usability and ensures a smooth user experience. The platform employs a clean and organized layout with drag-and-drop functionality, making it easy for users to navigate, collaborate, and customize their workflow.
Also read: The Top Benefits of Kanban for Project Management
Trello: Best for workflow management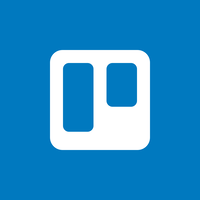 Trello is a simple collaboration tool that enables you to monitor all your employees' work progress in a single application. This software uses cards, lists, and Kanban boards to track every project assignment. It is an excellent tool for organizing, planning, and sharing information with your entire team, simplifying tracking and managing your projects.
It offers several key features for project management. Users can create and assign tasks, set due dates, and add labels and attachments. The platform supports collaboration by allowing team members to comment on cards, attach files, and receive notifications. Users can create checklists, set priorities, and track progress with activity logs. Additionally, Trello integrates with various third-party apps and services, offers mobile apps, and provides automation capabilities through Power-Ups and Butler.
Also read: The Versatility of Kanban Boards in Project Management
Asana: Best for task management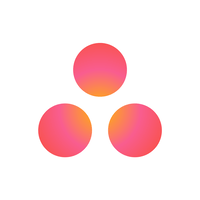 Asana is a web-based project management software that enables teams to manage projects, prioritize what's most essential, and organize their work in one central location for seamless collaboration. From the minute to the monumental, the platform coordinates work so that teams know what to do, why it is important, and how to complete it. It enables organizations to manage company objectives, digital transformations, product launches, and marketing campaigns.
Asana offers web and mobile applications that enable teams to remain on track, organize projects, and meet deadlines regardless of their location. Additionally, the software serves as a collaboration instrument. Managers can synchronize team assignments so that everyone is aware of their responsibilities, and coworkers can share feedback, files, and status updates. Asana provides a comprehensive view of work and enables teams to focus on the appropriate duties at the right time. Team members are able to view the project's progression, monitor individual duties, organize sprints, and successfully launch products.
Jira: Best for planning and roadmap tools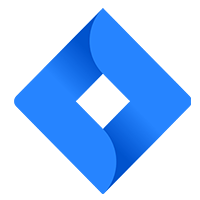 Jira is a collaboration tool that helps users manage tasks, prioritize projects, and meet deadlines. This program can expedite the execution phases of your project's development. With Jira, you can access crucial, actionable insights for achieving your objectives.
It takes a unique approach to task administration. Most out-of-the-box Jira workflows are intended to assist teams in building, testing, and releasing software; however, custom workflows can be designed for use in other product development and Agile scenarios. Jira's task management features are explicitly integrated into an Agile framework, so non-software development teams will likely have less flexibility with Jira.
Also read: Trello vs. Jira: Top Agile Project Management Tool (2023)
Wrike: Best for ready-made templates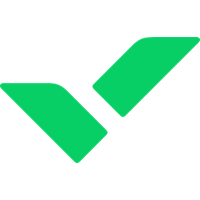 Wrike is an all-inclusive platform for collaboration and project management that revolutionizes teamwork. Every task and undertaking is more productive and efficient due to the software. Wrike monitors the team's project performance and accomplishments. It provides the necessary insights via visual, dynamic reports that are shareable with all stakeholders. With Wrike Resource, the solution also enables the management of team bandwidth.
Wrike's time and effort monitoring and workload management capabilities guarantee that team members are well-spent and well-rested. Wrike provides businesses with all the benefits of a cloud-based platform and the ability to manage data as if on-premise. It provides teams with enterprise-grade security and complete encryption control. Wrike's Kanban boards, Gantt charts, time tracking, custom request forms with auto-assignment, performance reports, resource management and allocation, automated reporting, and shared workflows enable teams to streamline management.
ClickUp: Best for project management tools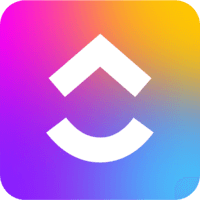 ClickUp is a cloud-based project administration and collaboration service for organizations of all sizes. Its unique hierarchy enables users to construct an optimal structure that scales to accommodate various business requirements. Each platform level provides greater latitude and control for organizing everything from small teams to large enterprises. It consolidates all tasks in one place. Whether the user is proofing ads or working on sprints, the software is entirely customizable for all team types and sizes. Its capabilities encompass both design and development.
Additionally, it supports modularity with add-ons known as ClickApps, enabling extensive customization for each team separately. ClickUp includes documents, reminders, objectives, calendars, and an inbox. It offers Assigned Comments, LineUpTM, and Box View for managing personnel. The platform aims to increase productivity by reducing the friction from using numerous applications.
Kanbanize by Businessmap: Best for visualizing workflow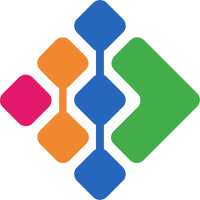 Kanbanize by Businessmap, a cloud-based business process management service, offers lean workflow management for SMBs and large enterprises across various industries and countries. Its customizable Kanban project boards, collaboration tools, time-tracking, email integration, and analytics facilitate efficient work processes. The software enables the application of Lean and Kanban principles, helping teams achieve productivity goals. Project managers can handle multiple projects simultaneously with their card and hierarchy systems.
Run-time policies automate recurring tasks, notifications, portfolio board rules, and batch updates. Its automated reports provide insights into lead and cycle times, efficiency, throughput, and billable hours. The platform's premium analytics offer Monte Carlo simulations for productivity forecasting.
Which Kanban software is right for you?
While we recommend all the Kanban tools above, the best Kanban software for your business depends on your unique situation.
If you're searching for customizable software with an intuitive interface, monday.com can assist you in visually tracking projects and allocating resources.
If you require a straightforward and user-friendly project management solution, Trello can provide flexible organization tools to help you streamline your duties and collaborate effectively with your team.
If you want to effectively plan, track, and manage your projects while fostering communication and teamwork, Asana offers extensive features, including task management, collaboration tools, customizable workflows, and advanced reporting capabilities.
If you're looking for task collaboration across teams, Jira's capability to enable users to assign, track, and manage work is a good choice.
Wrike can generate comprehensive reports that are fully customizable while also protecting client data.
If you need to consolidate your business processes and project management into a single software, utilize ClickUp's numerous PM tools.
If scalable project management is what you need, Kanbanize facilitates natural scalability. It ties together strategy and execution, provides visibility across projects, and optimizes workflows based on flow metrics for enhanced performance.
If you don't see the right Kanban software in our picks above, check out more options in our Project Management Software Guide.
Featured partners: Project management software
1

Wrike
Tackle complex projects with Wrike's award-winning project management software. Break projects into simple steps, assign tasks to team members, and visualize progress with Gantt charts, Kanban boards, and calendars. Manage resource allocation and forecasting with software that's easy to launch. Automation and AI features strip away time-consuming admin tasks so you can do the best work of your life. Streamline your practices, align your team, and ensure you hit deadlines and stay on budget.
2

monday.com
monday.com Work OS is the project management software that helps you and your team plan, execute, and track projects and workflows in one collaborative space. Manage everything from simple to complex projects more efficiently with the help of visual boards, 200+ ready-made templates, clever no-code automations, and easy integrations. In addition, custom dashboards simplify reporting, so you can evaluate your progress and make data-driven decisions.
3

Smartsheet
Smartsheet is an online work execution platform empowering organizations of all sizes to plan, manage, automate, and report on work. Over 80,000 brands rely on Smartsheet for project and work management.
Technology Advice is able to offer
our services
for free because some vendors may pay us for web traffic or other sales opportunities. Our mission is to help technology buyers make better purchasing decisions, so we provide you with information for all vendors — even those that don't pay us.