Employees spend about 14 percent of their workweek collaborating internally with their coworkers. And as remote work becomes the new norm, more companies are employing collaboration software to improve and streamline internal communications. Keep reading to find the perfect employee collaboration solution for your business.
If you want to skip the research, use our Collaboration Software Product Selection Tool to find your perfect collaboration tool today. In as little as five minutes, you can get a short, unbiased list of software customized to the needs of your company.
Streamline internal communication with collaboration software
The best collaboration tools
Check out these great collaboration tools to help improve your team's internal communication.
Slack

Slack is an operating system for teams, where people and apps work together. The system helps your team work transparently so you can find the people and information you need to make decisions efficiently. Teams in Slack work together in channels that can be organized by project, department, office location, or anything else, really. Slack connects to the tools and services you already use and centralizes your notifications, files, and data from 400+ different applications.

ClickUp
ClickUp is an all-in-one project management platform that eliminates the need for more than one tool for organizational workflow. Its intuitive design is built for teams of all sizes and industries. ClickUp offers fully customizable and proprietary features to allow agile teams to keep everything from design to development in one organized place. ClickUp integrates with GitHub, Slack, Harvest, Time Doctor, and more.
Interested in trying ClickUp? Try it here!

Microsoft 365
Microsoft 365 (formerly Office 365) is a suite of productivity tools, including web-based versions of Word, Excel, and PowerPoint. Costs are user-based, and the suite starts at $5/month per user. The product offerings include an instant messaging and video conferencing platform for easy team communication, as well as online and offline access to documents.
Interested in trying Microsoft 365? Try it here!

Google Workspace
Google Workspace includes all of the productivity apps you know and love — Gmail, Calendar, Drive, Docs, Sheets, Slides, Meet, and many more. Whether you're returning to the office, working from home, on the frontlines with your mobile device, or connecting with customers, Google Workspace is the best way to create, communicate, and collaborate. By connecting you to relevant content and people right in Docs, Sheets, and Slides, Google Workspace helps you get more done from where you already are.
Interested in trying Google Workspace? Try it here!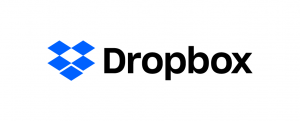 Dropbox
Dropbox provides cloud-based file syncing, sharing, and storage. It specializes in helping large-scale businesses stay organized and productive while protecting the integrity of sensitive information with enterprise-level security. Dropbox is a valuable solution for businesses looking to simplify communication, safeguard information, and improve collaboration. 

Zoom
The Zoom platform was built exclusively for users to host webinars, teach and conduct online training, present video demonstrations, and engage via virtual meetings and video conferencing. This easy-to-use system integrates video conferencing, simple online meetings, and group messaging all into a single cloud-based platform. It's suitable for small to medium businesses, enterprises, educational institutions, and healthcare organizations.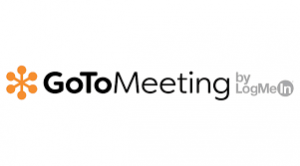 GoToMeeting
GoToMeeting is an industry leader in web conferencing, offering a platform full of international features that make it a suitable option for businesses with multiple international locations or professionals who have contracts and/or dealings with international clients and colleagues. It offers a simple and user-friendly interface that allows users to start a meeting in minutes.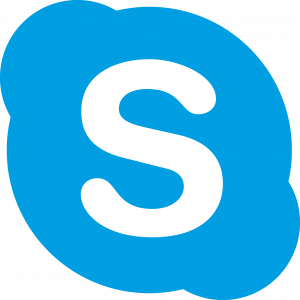 Skype
Skype has been a staple of online communication since its launch in 2003. It was one of the first notable VoIP companies that allowed users to place and receive calls from its other accounts for free. It built a reputation for stability, connecting businesses and families everywhere in the world. Microsoft eventually acquired the successful technology company, adding even more resources for the growing user base.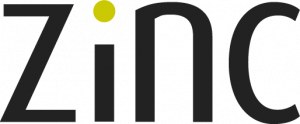 Zinc
Zinc, formerly known as Cotap, is a software development company based in San Francisco, California. It offers an eponymous enterprise messaging solution with robust security that's designed to serve the needs of customer-facing employees in or out of the office. A mobile-first solution, Zinc allows employees to share critical information as quickly and easily as they can text their families

Ryver
Ryver enables businesses and organizations to unify online collaboration needs into a single application by providing a seamless cloud application. It includes group messaging (chat + topic-threaded chat + file sharing), task management, and workflow automation. The platform supports unlimited users, unlimited guests, and unlimited searchable messages.
What is collaboration software?
Collaboration software enables employees to work together on projects and initiatives regardless of where they are physically located. Updates happen in real-time, and the platform provides a central repository for tasks, files, and notes. Collaboration tools help eliminate traditional project roadblocks like more than one person accidentally working on the same task or the team being unclear about deadlines.
There are a couple of different types of collaboration software you should be aware of. Social collaboration software refers to anything that's used to help a team communicate. It might be a single platform, but it could also be multiple tools working together.
Enterprise collaboration software supports large businesses and improve their communication. These platforms are often more robust and contain larger feature sets.
Also read: 6 Ways to Use Technology to Improve Workplace Productivity (Plus Product Suggestions)
Key features of online collaboration software
Team collaboration software makes it easier to complete projects quickly, and it improves communication. To that end, the platforms usually contain the following features.
Instant messaging
Instant messaging tools help coworkers communicate easily and in real time. You can either hold one-on-one conversations or build virtual "rooms" where teams of all sizes can communicate. The platform allows individuals to set their notification preferences, so they can always get notifications, turn them off when they need to focus, or only keep them on during working hours. Instant messaging is great for quick project updates and questions or sharing information with large groups.
File sharing
Within the scope of a project, you'll likely have files that you need to share with the rest of the team. Most project collaboration software makes this easy with file sharing features that allow you to securely send files, comment on them, and group them together to keep everything organized. The system should also be searchable, so you can find the files you need quickly and easily. Documents, images, and videos are all shareable formats for these platforms.
Video conferencing
Sometimes, instant messaging just won't cut it when you need to get part of a project sorted out. Video conferencing provides an easy way for teams to have remote meetings and discuss complicated topics. Your team can also record their video calls and upload them into the file sharing space in case they cover important information that needs to be shared with other members.
Integrations to project management or business management software
Online collaboration software usually doesn't have everything a team needs to complete a project, so it often integrates with your current project management or business management software. These integrations allow you to create and assign new tasks and make notes on a project from within your collaboration tool to keep things from falling through the cracks.
Use business collaboration software to improve communication
Business collaboration software is a great way to enable remote work and help your team communicate effectively. Team members can share files, send instant messages to their coworkers, or video chat with the team to streamline project discussions. In order to get the most out of your collaboration system, you'll need to make sure the one you choose is compatible with the software you already use.
To find the perfect team collaboration software for your business, use our Collaboration Product Selection Tool. You can also call our Technology Advisors at 877.702.2082 to get free product recommendations tailored to your company's needs.
Technology Advice is able to offer
our services
for free because some vendors may pay us for web traffic or other sales opportunities. Our mission is to help technology buyers make better purchasing decisions, so we provide you with information for all vendors — even those that don't pay us.