Maybe you're afraid of signing up with AWS because you directly compete with one of its other retail outlets. Or maybe you have specialized needs that Amazon's range of features won't cover. Whatever your reason for searching out a cloud computing product, these are the best AWS alternatives.
The cloud platforms on this list were chosen because they provide infrastructure as a service (IaaS), platform as a service (PaaS), and database backup and security services to businesses of all sizes. While cloud computing has traditionally been reserved for enterprise corporations, the technology has recently become indispensable for small and medium sized businesses looking to build internal and customer-facing apps.
Also Read: IaaS vs. PaaS: Which Cloud Model is Right for Your Business?
We know that finding the right cloud computing company for your needs can be tedious. We help companies find the right software every day. Get a list of cloud computing recommendations based on your requirements, or contact us to speak with one of our Technology Advisors.
Microsoft Azure
In addition to being backed by one of the world's most popular business software companies, Azure is just good cloud computing software. That has made it one of the most widely-used cloud computing tools. Look for database storage, artificial intelligence tools, and internet of things (IoT) tools among other frequent feature releases.
Azure has over 70 compliance offerings, covering every high security need from encryption to HIPAA to financial services to GDPR. Regulatory compliance for data locations is also covered, as servers and databases in every global sector make up Azure's cloud.
Google Cloud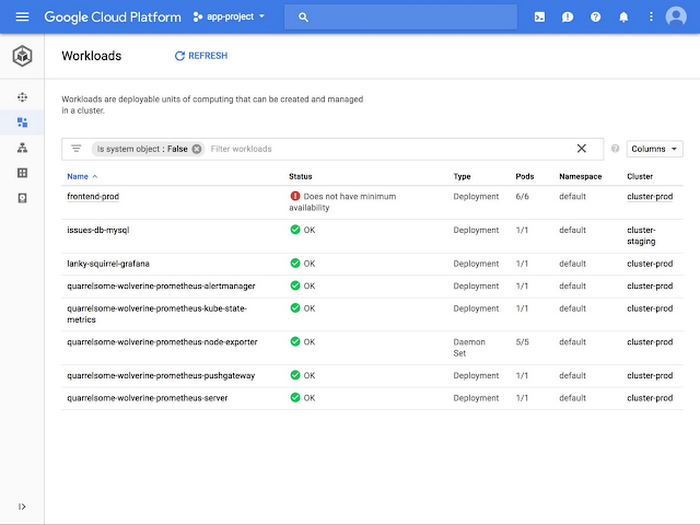 Rounding out the top three data tools with Azure and AWS, Google Cloud continues to grow in market share. With ties to the cutting-edge container storage technology Kubernetes and low-priced enterprise infrastructures with the GSuite, Google products are the new mainstay of businesses.
Whether your company already runs on GSuite and uses Google servers for business storage or you're looking for extra cloud apps with scalability and stability, Google has the answers. Choose from infrastructure, data management, BI and machine learning, and app development tools. Each of these is supported by the global Google server networks that ensure failover and data redundancy.
Alibaba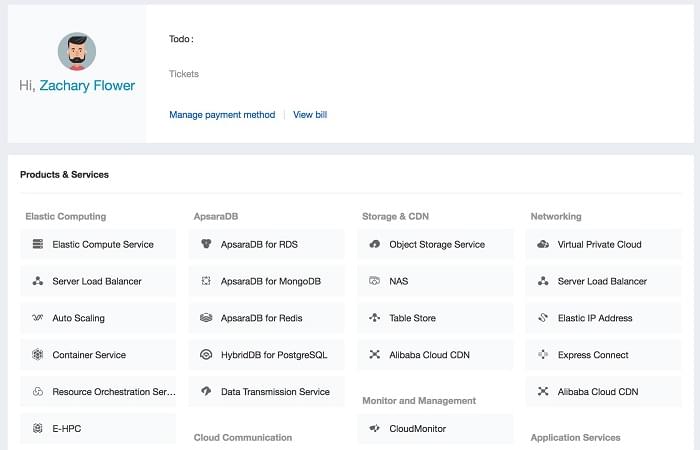 While you may know Alibaba for ecommerce out of China, you can also connect to its wide network of cloud servers to support business infrastructure. First built to support its massive online shopping systems, the Alibaba cloud includes services for app building, security, analytics and big data, and domain services.
Alibaba by all accounts is a reputable and reliable storage solution. As with any offshore storage solution, check carefully your terms of service and usage documents to understand who has access to your data. Cloud data storage solutions have not yet been targeted by governments for access, but some major data companies like Facebook have declined to risk building data centers in countries that may demand access to private corporate data.
VMWare
VMWare offers a wide range of virtualization tools to help enterprise companies move their databases and app structures to private on-premise, public, or hybrid clouds. VMWare's database, networking, and operations tools automate the provisioning of new apps. These tools let companies build out their app library quickly and without deploying extensive IT resources for every new build. Look for high level business continuity and disaster recovery services from VMWare as well as help migrating to the cloud and connections to your existing frameworks and tools.
Also read: VMWare vs. VirtualBox
IBM
IBM is one of the longest-running and most successful computing companies, but don't discount their innovative capabilities. The company behind the Watson supercomputer is also deeply invested in cloud and hybrid storage, virtual machines, DevOps, and artificial intelligence.
IBM cloud services let companies build and deploy apps and containerized solutions with Kubernetes or Cloud Foundry, and in a variety of coding languages. The cloud is backed by 60 data centers around the world.
Oracle
Oracle has a network of databases around the world to support its massive enterprise software network. Many Oracle software systems like NetSuite and Oracle ERP have huge data requirements and run best on the Oracle cloud.
In addition to databases for its software platforms, Oracle provides infrastructure and platform as a service (IaaS and PaaS) tools to help enterprise businesses build and support web and mobile apps. These apps often manage business-critical tasks that would otherwise require a developer's intervention so that enterprise corporations can better use their IT resources, but apps can also be customer-facing.
Simplify your cloud computing search
Many of the cloud computing options look the same, but our Technology Advisors are experts at helping you find the right cloud computing or app development software for your business. Contact us today to get a shortlist of software that's right for you.
Technology Advice is able to offer
our services
for free because some vendors may pay us for web traffic or other sales opportunities. Our mission is to help technology buyers make better purchasing decisions, so we provide you with information for all vendors — even those that don't pay us.