Intuit QuickBooks is one of the most popular cloud accounting solutions on the market, especially in the small-to-medium-size business (SMB) segment. Their platform offers easy deployment, a full range of features, and budget-friendly subscription pricing.
Over the years, Intuit has grown not only a successful platform, but a massive network of accountants, advisors, clients, and training resources. So it's hard to deny the power of their reputation. QuickBooks has been the workhorse of the accounting tech world since the 1980s, although the modern, cloud-based platform didn't materialize until the early 2000s.
Maybe you find yourself among the 1.4 million users or 50,000 accountants who subscribe to QuickBooks Online. Or maybe you're shopping for an accounting solution and encountering Intuit at every turn. Intuit is great, but there are other options, and you'd be remiss not to consider them. That could mean comparing a handful of cloud accounting tools during your research process, or it could mean switching vendors, if you already own a subscription.
In this article, we'll highlight four QuickBooks alternatives to help you make an informed purchase.
Here are our top 5 QuickBooks alternatives for SMB accounting:
ALSO READ: Xero vs. Freshbooks: Cloud Accounting for the Small Business
Xero: Best for unlimited users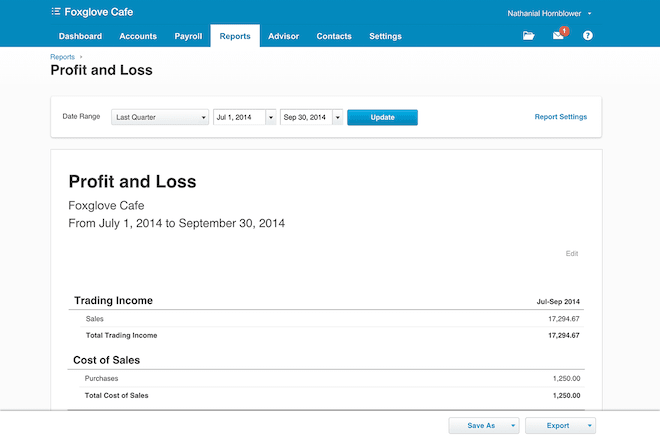 Xero vs. QuickBooks is one of the most infamous rivalries in cloud accounting. On their homepage, in fact, Xero labels their solution "the online accounting software alternative to QuickBooks." They even offer a three-hour conversion service to bring QuickBooks data into Xero for customers who decide to switch.
On the surface, Xero isn't dramatically different than QuickBooks. They offer many of the same features: invoicing and estimates, bank reconciliation, inventory management, order management, billing and expenses, and payroll. You can use over 40 built-in reports to track financials and keep an eye on your profitability, or configure your own custom reports. Xero supports over 160 world currencies and supports native integration with 500+ add-ons. Similar to QuickBooks, they host a Partner Program to help accountants access industry tools at a discount and connect with new clients.
One of the biggest differentiators between Xero and QuickBooks (user experience aside), is that Xero lets you add unlimited users to any subscription for free, whereas QuickBooks limits customers to one, three, or five users depending on product tier. Xero also provides better functionality for time tracking (built-in time sheets) and includes free payroll processing for a small team with their Standard and Premium editions.
Why we chose Xero
We included Xero in our list of best QuickBooks accounting because of it's unlimited users feature and robust reporting capabilities. You can use over 40 built-in reports to track financials and keep an eye on your profitability, or configure your own custom reports. Xero supports over 160 world currencies and supports native integration with 500+ add-ons. Similar to QuickBooks, they host a Partner Program to help accountants access industry tools at a discount and connect with new clients.
Also read: QuickBooks vs. Quicken
FreshBooks: Best for invoicing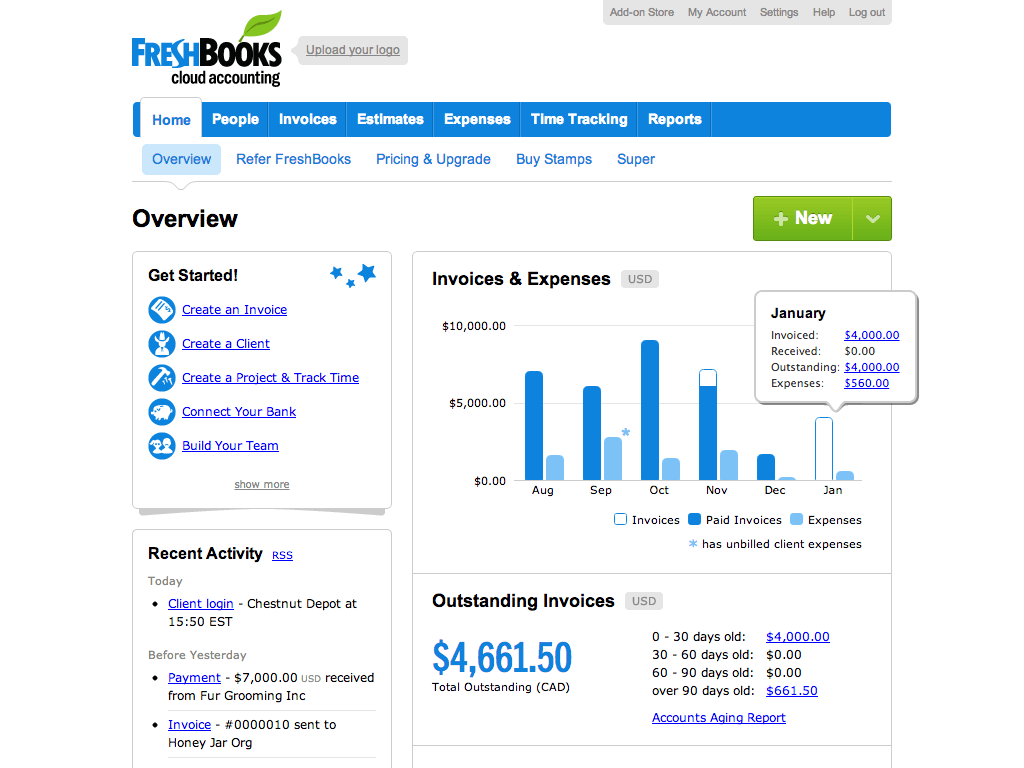 Another leading vendor in the cloud accounting vertical, FreshBooks' platform offers invoicing, expense management, time tracking, reporting, and payments for client-based businesses. Their software was originally built as an invoicing tool, but as you can see, they've added several features over the years.
You can use FreshBooks to create custom invoices, send them to clients, and accept online payments, but you'll need an add-on to sync bank accounts, track inventory, or create purchase orders.
FreshBooks does not provide their own payroll service.
ALSO READ: QuickBooks vs FreshBooks
Why we chose FreshBooks
FreshBooks is a natural fit for any small business accounting list as it really caters to SMBs. It's robust invoicing features translate well to small accounting departments or even individuals managing corporate finance. The benefit of their invoicing emphasis is that FreshBooks offers several unique reports to help businesses manage accounts payable—e.g. "account aging" and "time to pay" reports. Pricing is comparable to Xero and FreshBooks, although your subscription rate will primarily be determined by the number of clients you serve.
Sage Intacct: Best out-of-the-box features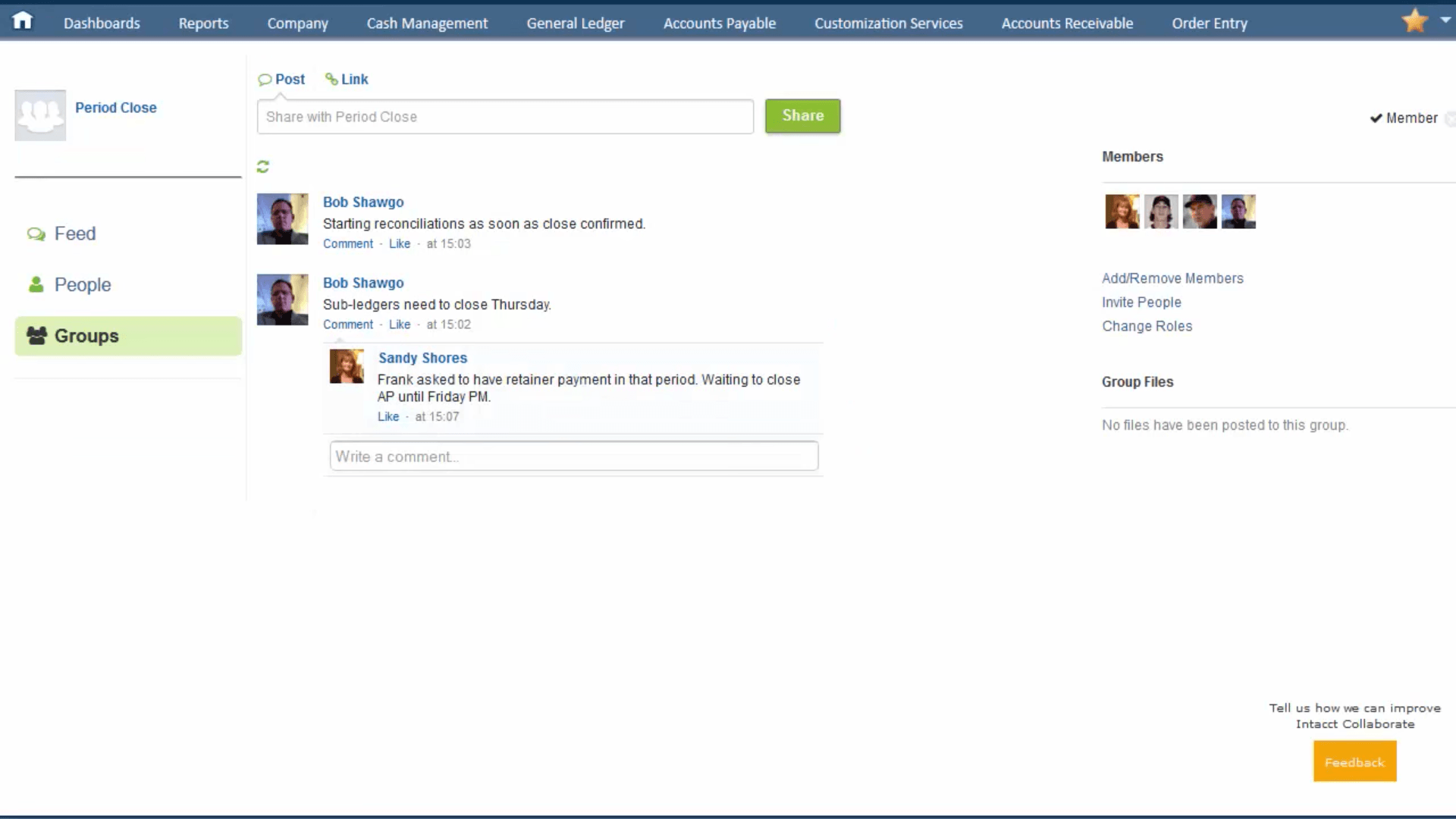 Sage Intacct is technically an enterprise resource planning (ERP) platform, but like many ERPs, it has a strong financial focus. It's also a modular system, so you can purchase and implement specific tools based on your needs. Available features and functions include accounts payable, accounts receivable, cash management, ledgers, order management and purchasing, inventory, revenue management, time and expense tracking, and a few others.
One unique feature? Intact Collaborate: a secure social layer embedded in the system that lets users communicate about issues and decisions in real time (see image above).
Why we chose Sage Intacct
Sage Intacct would be a good fit for smaller companies that need to manage financials, but also keep track of resources, projects, and assets moving in and out of the business. It does not include a payroll feature, but that might not matter if you already use an outside service.
Certinia, formerly FinancialForce: Best for Salesforce customers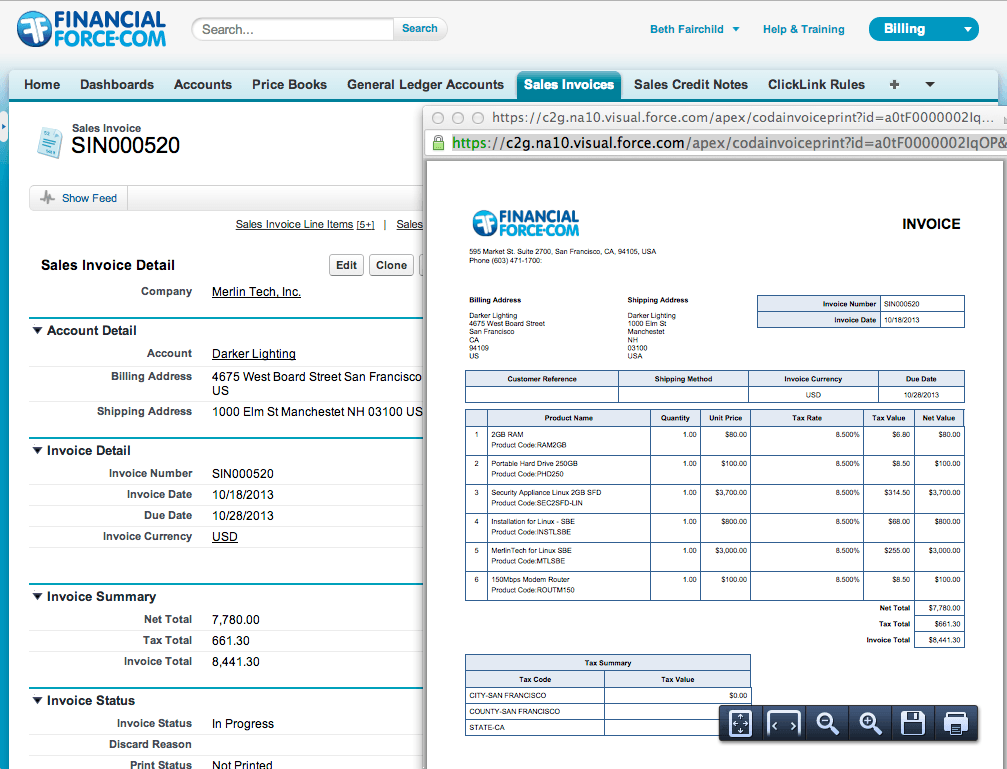 If you're familiar with Certinia, formerly FinancialForce, you know they offer a broad range of products for ERP, professional services, finance, and HR. All of their products are built on the Salesforce platform, which means they all integrate with the infinitely expanding Salesforce app cloud — a distinct advantage when it comes to horizontal compatibility.
The Financial Management module includes tools for accounting, revenue management, inventory, and spend management. Users can track fixed assets as well as accounts payable/receivable and report on any number of financial metrics with statement templates or custom reports.
Certinia also offers features for vendor management, purchase ordering, billing, and revenue recognition. No built-in payroll service, but again, FinancialForce is an ERP system, so their focus is much broader.
Why we chose Certinia
We decided to include Certinia because of it's diverse integration capabilities with companies actively using Salesforce. If you work from Salesforce CRM, you can manage cash flow from directly within customer records, whether that means posting an invoice or viewing a customer's credit rating.
Is QuickBooks right for me?
Based on their features list and case studies from numerous industries, there's not a whole lot that QuickBooks Online can't do. The platform is designed to help small businesses and accountants manage finances from end-to-end. You can track sales and revenue, pay bills, pay employees, and send invoices to clients.
Popular QuickBooks features include:
Check printing

Bank account synchronization

Inventory tracking

1099 preparation

Payroll and payroll taxes (with QuickBooks Online Payroll subscription)

Reporting/analytics

Access controls

Native mobile apps

Marketplace of integrations and add-ons
The cloud-based platform comes in three product tiers, based on features and number of users, and a separate version is available for independent contractors. QuickBooks also offers desktop deployment, but you'll still pay a monthly subscription price.
Making your final decision
The accounting solution you choose will depend on several different factors:
How much you're willing to spend

How you plan to deploy (cloud or on-premise)

Use intent (independent contracting, SMB bookkeeping, invoicing, payroll)

Features that are essential to your business

Third-party systems you already use
A vendor's reputation is important, but you should also choose a solution that makes practical sense. The best approach is to build a shortlist of 3-5 vendors and then compare them in greater detail, run a free trial, get price quotes, etc.
Methodology
At TechnologyAdvice, we assess a wide range of factors before selecting our top choices for a given category. To make our selections, we rely on our extensive research, product information, vendor websites, competitor research and first-hand experience. We then consider what makes a solution best for customer-specific needs. For our Quickbooks Alternatives list, we looked at more than 20 options before whittling them down to the five that cover all accounting needs for startups all the way up to enterprises.
Keep in mind, these five (six, including QuickBooks) are by no means the only cloud accounting solutions on the market. Looking for the latest in accounting software solutions? Check out our Accounting Software Buyer's Guide.
Featured Partners
1

Wrike
Wrike is a team collaboration platform used by more than two million people across 140 countries. Manage your finances and keep your organization profitable with Wrike´s powerful software. Create a project budget, set preferred currencies, add default hourly rates, and control user access – all in one place. Use time tracking tools to log employee hours and allocate resources. Get detailed reports and build analytics dashboards for a full project portfolio overview.
2

Acumatica Cloud ERP
Acumatica Cloud ERP offers powerful finance and business intelligence tools to streamline company-wide accounting processes. Track costs, control billing, and manage time/expenses with multi-currency support and powerful financial reports. Acumatica makes real-time financial data available anytime, anywhere, on any device. Harness this data to make informed accounting decisions, reduce workloads, close the books faster, accelerate growth, and transform how you do business in the digital economy.
3

Domo
Domo puts data to work for everyone so they can multiply their impact on the business. Underpinned by a secure data foundation, our cloud-native data experience platform makes data visible and actionable with user-friendly dashboards and apps. Domo helps companies optimize critical business processes at scale and in record time to spark bold curiosity that powers exponential business results.
Technology Advice is able to offer
our services
for free because some vendors may pay us for web traffic or other sales opportunities. Our mission is to help technology buyers make better purchasing decisions, so we provide you with information for all vendors — even those that don't pay us.