"In my experience, two things must click in the mind of the physician who is successful with EHRs: first, they must have an 'aha!' moment about how the EHR was designed to work, and second, they must carefully match and modify their workflow to exploit the full power of the EHR."
They must carefully match and modify their workflow to exploit the full power of the EHR
So says Dr. Daniel Hier, MD, a physician executive for US Consulting at Cerner Corporation. Dr. Hier's comments paint a pretty clear picture of why an inversely proportionate relationship exists between EHR adoption and physician satisfaction with the systems. Despite an overall increase in EHR adoption rates, the response from physicians has been sharply divided.
Speaking in 2012, the Coordinator for Health Information Technology David Brailer, MD, said "The current information tools are difficult to set up. They are hard to use. They fit only parts of what doctors do and not the rest."
The current dilemma of EHRs harkens back to the disconnect between enterprise resource planning systems in the 1990s and large businesses: ERP vendors had one idea of how businesses should perform a certain process, while businesses had another version – one they had used to build a successful business.
As a result, many ERP implementations failed because the business decided didn't want to change how they functioned to fit the ERP's "best practice."
The medical industry stands at the same cross roads with EHRs, though the picture is less clear. While physicians may protest, some experts argue that imposed external structure is exactly what enterprise healthcare organizations need.
That leaves EHR users in a difficult situation. Switching vendors can be a messy affair, and they're often contractually obligated to stay with their current vendor for some amount of time. This is unsavory to be sure, but it's not the end of the world. Solutions to common EHR problems do exist. Here are a few we've identified:
Regaining Your Productivity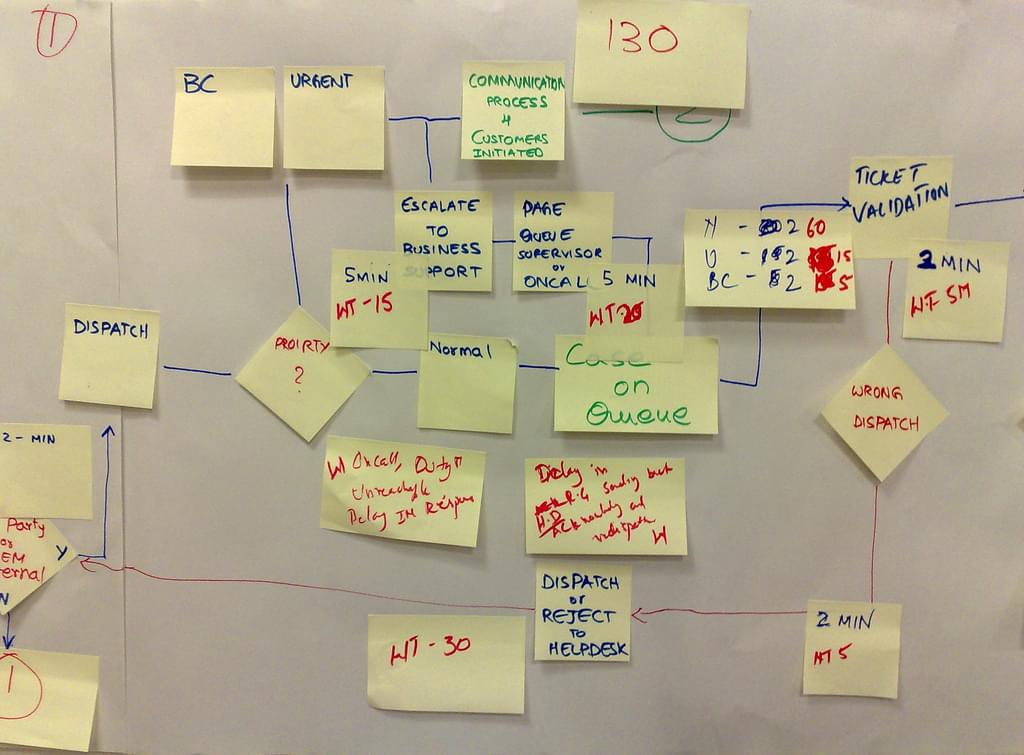 EHRs are consistently scrutinized for their overabundance of point-and-click menus, confusing file structures, and (sometimes) outright unpleasant user experiences. It's estimated that entering pertinent clinical information into an electronic records system can add 2 hours to a physician's daily workload.
All this extra work has an effect on how physicians interact with their patients. The added workload subtracts from the eye contact physicians can provide their patients, and can make patients feel neglected. It also means physicians see less patients, but have to work longer hours.
So how do you fix it? There are a couple of options.
One of the most popular involves hiring a scribe. Scribes are medical assistants that enter information into an EHR system while physicians interact and examine patients. Because of the cumbersome nature of many EHR products, there's been increasing demand for scribes over the last few years.
On its face, this solution may appear to add to a patient's dissatisfaction by adding an unknown person to the examination room experience, but studies have found that the added attention physicians are able to afford patients actually offsets any uneasiness towards the scribe.
Using tablet computers in the exam room offers physicians another option. The portability of a tablet computer allows it to fit into the patient/physician interaction, and a number of EHRs now have mobile apps for smartphones and tablets.
Neither of these options are without cost, but many physicians are willing to pay extra in order to reduce the amount of data entry they have to deal with.
Taking Time to Eliminate Errors
No doubt due to the often tedious process of entering information into EHR systems, a rash of new errors have appeared alongside increased use of electronic medical records systems. User error represents one of the main culprits, but product design also has some answering to do, particularly in the area of default field values.
A recent study in Pennsylvania found that 47 percent of EHR errors were due to wrongful entry, while 18 percent were related to a failure to enter current data into the EHR that was stored elsewhere.
Furthermore, copy and pasting has played its part in medical errors, particularly when multiple clinicians are working from the same chart. Given the well-established need to speed up EHR data entry, it's understandable to turn to copy and pasting, but a healthy dose of caution is always called for.
However, despite the unimpressive numbers, medical errors related to EHRs harm relatively few patients. In the Pennsylvania study, less than 1 percent of errors resulted in harm to a patient. Regardless, it's still an all too common problem worth examining.
Fixing errors is less straightforward than straightening out your workflow, but several best practices will help.
Be extremely cautious about copy-and-pasting. It does save time, but without double checking to make sure the information is accurate, it's a surefire way to make a mistake.
Implement bi-annual (or some other reasonably spaced) training. Facilities can rush EHR implementations in order to mitigate the productivity loss. This leads to poorly trained users who will make mistakes with the software.
Making Data Exchange Work
Everyone wishes interoperability were easier. On the bright side, it does appear that the overall state of healthcare data exchange is moving forward … somewhat.
A 2014 KLAS study found that 82 percent of respondents had been "moderately successful" in achieving EHR interoperability. In contrast, the same study found that less than 50 percent of respondents felt their EHR vendor played well with others.
It seems interoperability has been achieved by a number of providers in a functional sense, but by no means in an intuitive fashion. Of the top performing vendors, athenahealth received the highest marks for data sharing, with 85 percent of athenahealth users giving the platform an above average score for interoperability.
The case of interoperability has been covered extensively, and the scenario remains the same: most vendors don't want providers to use other systems. Therefore, many are going to make you pay for interfacing with another program.
What's the solution?
If a vendor says their system can share data with other platforms, make them prove it. Sharing with their own platform in a different state doesn't count. Make sure they demonstrate true cross-platform interoperability, and check the contract for any data lock-in policies.
In addition, choosing a cloud-based vendor should make sharing data easier, since their systems are ostensibly built for sharing data across servers. Failing either one of those, trying to find a health information exchange in your state or city can make transfers much easier.
***
EHRs are still a long way off from delivering on the promises their marketing departments would have providers believe. And while it's painting with a broad brush to assume that every EHR user is experiencing the same problems, these three obstacles are all common among providers.
These solutions aren't perfect, but they can make your experience with an EHR more productive, or at least patch up the problems while you evaluate better options.
____
Photo credit:
1. siddhu2020 via photopin cc
3. Arenamontanus via photopin cc
Top Electronic Health Record Software Recommendations
athenahealth, ranked #1 by Best in KLAS in 2023 for three of our top-performing product solutions, athenaOne Small Practice Ambulatory, athenaClinicals Ambulatory EMR, and athenaCollector Practice Management, connects care with cloud-based services and mobile tools for medical groups and health systems, helping providers thrive through change and focus on patient care.
Need a Little Help?
Talk with a software expert for free. Get a list of software that's great for you in less than 15 minutes.
Technology Advice is able to offer
our services
for free because some vendors may pay us for web traffic or other sales opportunities. Our mission is to help technology buyers make better purchasing decisions, so we provide you with information for all vendors — even those that don't pay us.