Real estate agents and brokerages don't just sell property—they create and maintain relationships with clients and prospects to build business and promote their brand. They must frequently communicate with clients, find new leads, and keep on top of the MLS (multiple listing service).
Real estate management software is expected to reach almost $13 billion in 2025. This stems from consumer preferences evolving to anticipate better and faster customer engagement and support. Gone are the days when realtors could take a few days to respond to clients.
Real estate agents and brokerages are enlisting the help of CRM solutions to help with day-to-day tasks and manage relations with customers—tasks that keep their industry moving. We've chosen the top 6 real estate-focused CRM solutions (in no particular order) so managing your client relationships, among other things, can become a little less hairy.
If you want to jumpstart your research for a real estate CRM software, use our Product Selection Tool to get 5 recommendations that are tailored to your needs. It's free to use and can save you time sifting through an overabundance of software.
Wise Agent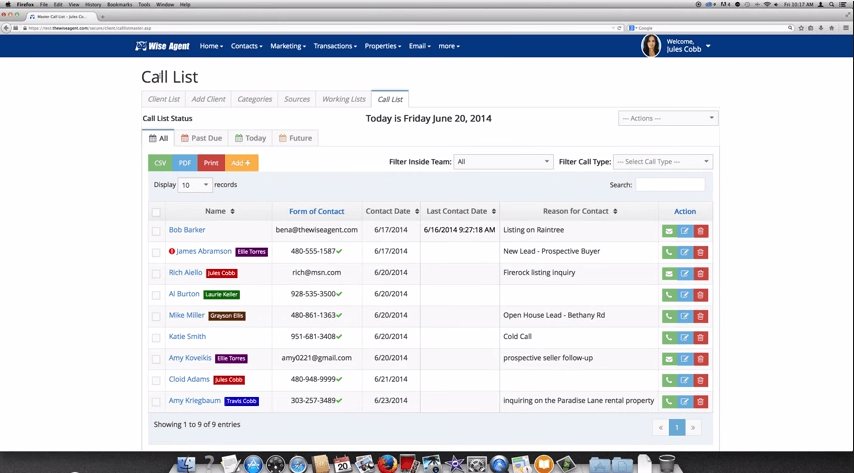 Wise Agent allows you to automate leads, responses, appointments, and transactions in an all-in-one CRM for real estate. Create aesthetically pleasing real estate flyers for your listings, get mobile notifications with the team-friendly day planner, and have access to common real estate calculators in English and Spanish. Up to five team members can use the CRM at the same time with no additional fees, and the tool scales to accommodate even the largest of teams. Wise Agent integrates with Google Calendar, Google Contacts, Gmail, and Twitter. Pricing is separated by monthly or annual billing, or can be customized for enterprises.
---
Propertybase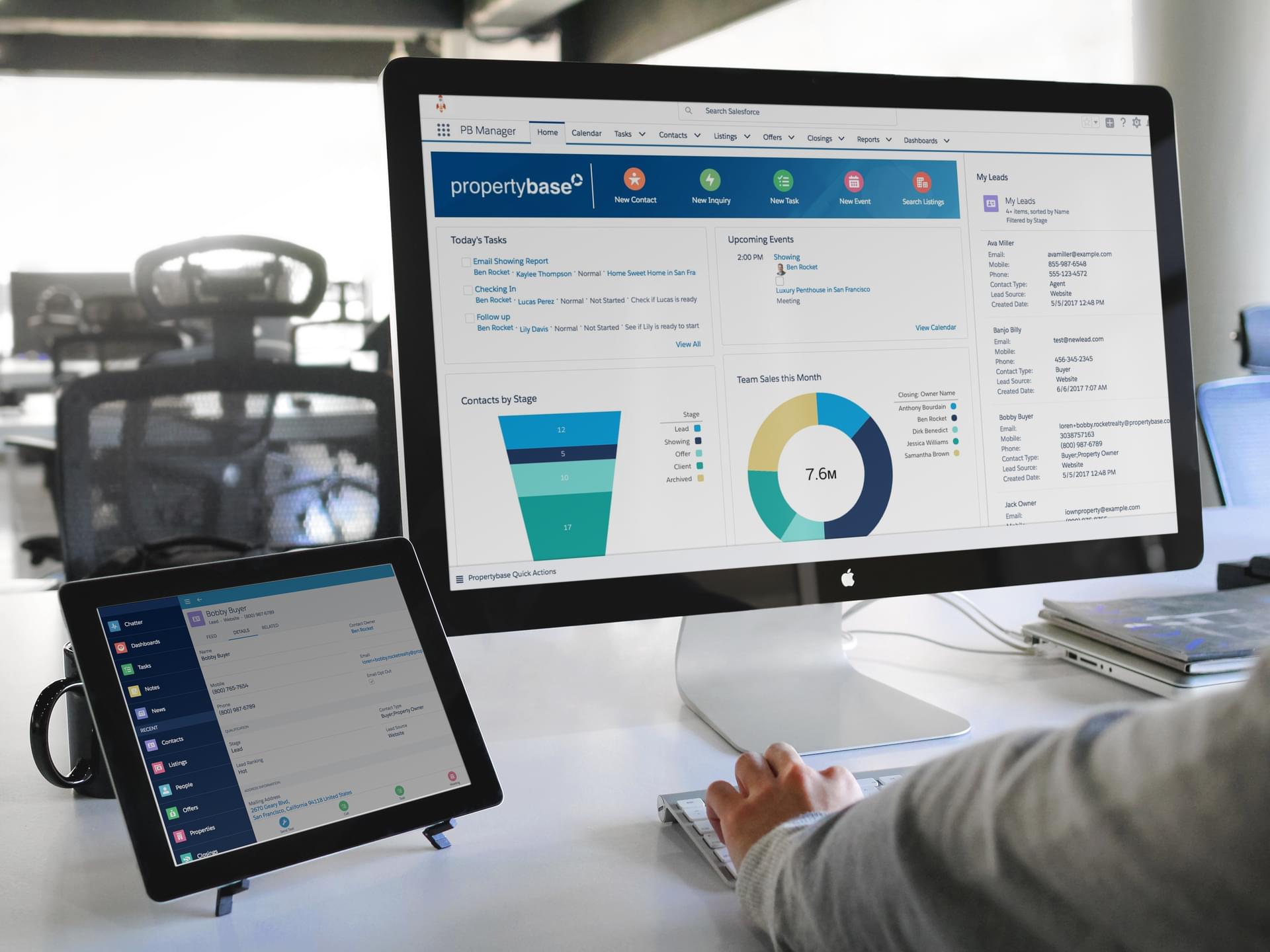 Built on Salesforce, Propertybase is a real estate-focused CRM usable for brokerages and teams of all sizes. Connect your data and amplify your sales with centralized contacts, lead routing and notifications, and listing management. Propertybase has an MLS integration that allows you to browse and access the nationwide listing inventory. Other integrations include Zillow, HomeSpotter, and Trulia. Pricing has two options: Silver or Blue. With the recent acquisitions of Bold Leads and Back Agent, transaction management and lead generation add-ons are available. You can add some a-la-carte features such as premium web design and custom configuration.
---
CINC
CINC is a web-based real estate marketing and CRM software designed for high level agents, teams, and brokerages. Features include lead generation, lead nurturing, and client retention, and the website integrates with local MLS data. CINC offers 3 mobile apps: CINC Agent for lead management, Open Houses for capturing contact information, and Etta Homes for organizing details of your home search. The CRM solution offers 4 packages—Pro for premier real estate teams, Agent for high-performing individual agents, Enterprise for rapidly expanding brokerages, and Lender for giving control of leads to the lender.
---
Top Producer
Top Producer is designed to simplify your day-to-day and make follow-ups easy and relevant. You can automate adding new leads with FiveStreet lead response software, or use other lead sources such as Zillow, realtor.com, and homes.com. Get social insights with continuous updates for contacts with public profiles. Top Producer offers suggested scripts, templates, and emails written by industry veterans to simplify the follow-up process. The software integrates with Zapier, Office 365, and MailChimp, and has 3 tiers for pricing: Starter, Professional, and Advanced, with feature availability increasing respectively.
---
Contactually
Recently acquired by Compass, Contactually is a cloud-based real estate-focused CRM that allows businesses to create personalized communication with their clients. Features include custom templates and automated messages, prioritization of relationships with clients, and the ability to sync your email, phone, and communication history. Agents and brokerages alike can find features that are useful to them. The software connects to VoIP tools and real estate apps that can pull information into the CRM. Contactually offers a 2 week free trial, with two pricing options available billed on a monthly basis.
---
Follow Up Boss
Follow Up Boss is a simple sales CRM designed for small real estate teams. Automatically import and distribute leads from over 200 sources such as Zapier, BombBomb, and CINC. New lead and inbound calls from your website listings are put into action with automated emails and texts, and you can categorize types of buyers and prioritize which need contact. Support is included in any package, and is available any day of the week. Follow Up Boss also offers a 2 week free trial, and has 3 triers for pricing: Grow, Pro, and Platform, billed monthly or annually.
---
Realtors have big expectations to meet. Using a real estate-focused CRM solution can help keep up with the demands. If you don't see a software that fits your needs, use our Product Selection Tool to get recommendations from our Technology Advisors and save time.