IT asset management (ITAM) is the process of inventorying, tracking, and managing all hardware and software components within an organization's IT environment. It involves overseeing the lifecycle of assets from procurement to retirement, ensuring optimal utilization, regulatory compliance, and mitigation of security risks. Through effective ITAM, businesses can make informed decisions about investments and strategies, leading to cost savings, improved efficiency, and reduced risk of IT overspend and software license non-compliance.
IT asset management software is designed to help organizations track, manage, and optimize their IT assets throughout their lifecycle. The software typically offers a centralized database or repository where all asset-related information is stored, including hardware, software, licenses, warranties, contracts, and other relevant details.
The process begins with asset discovery, where the software scans the network to identify and collect data about connected devices and software installations. This data is then organized and categorized within the system for easy reference and management.
IT asset management software enables organizations to track asset details such as purchase dates, vendor information, location, usage, and maintenance history. It also facilitates the management of software licenses, ensuring compliance and avoiding over- or under-licensing.
Asset lifecycle management features allow organizations to plan and schedule maintenance activities, track asset depreciation, and make informed decisions about repairs, upgrades, or replacements. Additionally, the software can generate reports and analytics to provide insights into asset performance, utilization, and costs.
Integration capabilities with other IT systems, such as help desk software or procurement systems, streamline workflows and enhance operational efficiency. Some advanced IT asset management software may also incorporate features like automated asset discovery, barcode scanning, mobile access, and integration with configuration management databases (CMDBs).
IT asset management software simplifies the complex task of managing IT assets, enabling organizations to optimize resource allocation, reduce costs, ensure compliance, and make informed decisions for their IT infrastructure.
What are the common features of IT Asset Management apps?
Asset discovery and inventory
One of the core features of ITAM apps is asset discovery and inventory. These apps enable organizations to automatically discover and catalog all connected devices and software within their network. By scanning the network, they build a comprehensive inventory that includes details such as device type, hardware specifications, installed software, and network connectivity.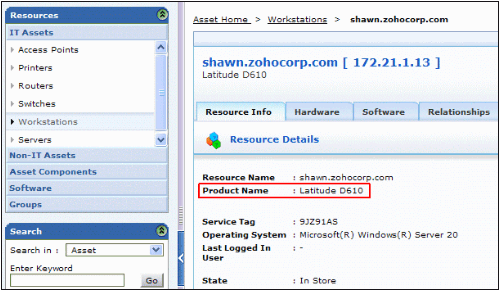 Asset lifecycle management
ITAM apps provide functionalities for managing assets throughout their lifecycle. From procurement to disposal, organizations can track and monitor assets, including their acquisition, deployment, maintenance, and retirement. This feature helps optimize asset usage, identify underutilized resources, and plan for upgrades or replacements.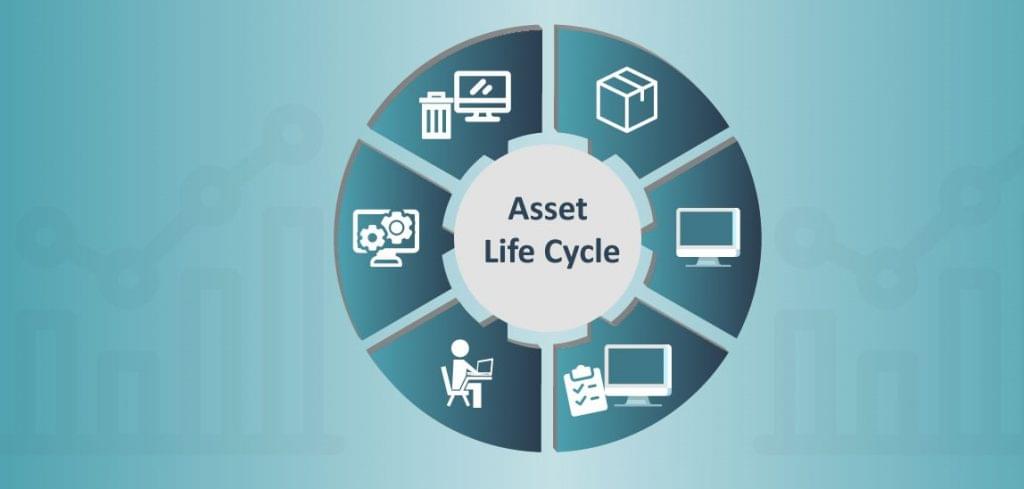 Asset configuration management
Configuring and maintaining assets is essential for efficient IT operations. ITAM apps enable organizations to capture and manage asset configurations, including hardware settings, software configurations, network settings, and user-specific configurations. This ensures consistent performance, reduces errors, and facilitates troubleshooting.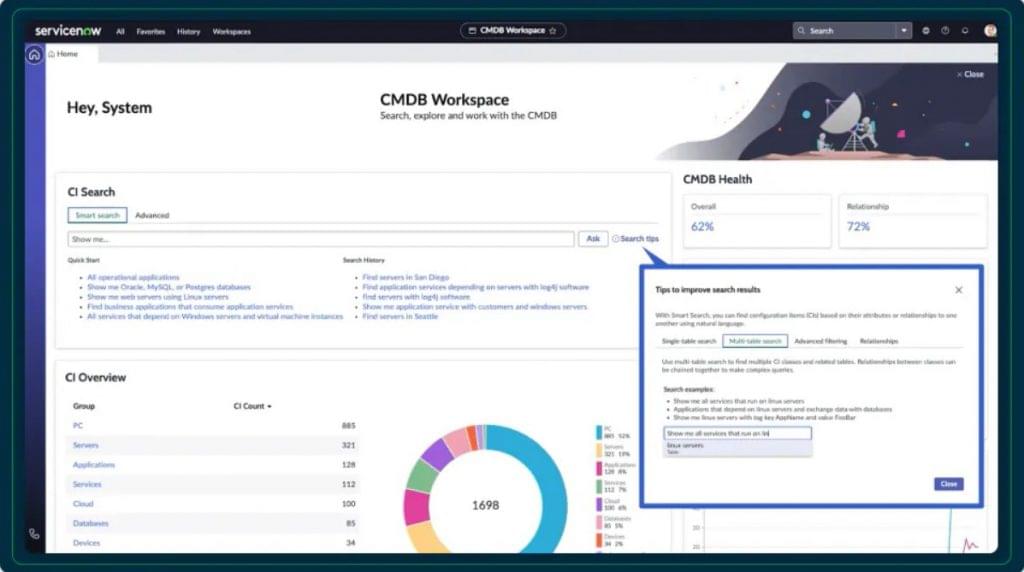 License management
Software license management is a critical aspect of ITAM. These apps help organizations track software licenses, monitor usage, and ensure compliance with licensing agreements. They provide features to manage license entitlements, track license allocations, and reconcile license usage to avoid violations and optimize software investments.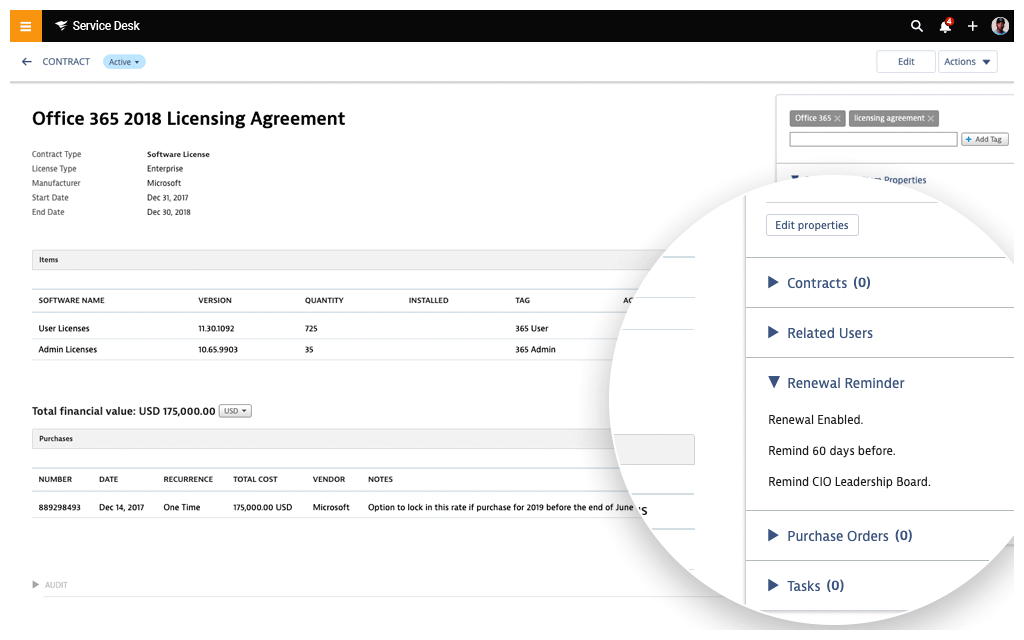 Financial management
ITAM apps often include financial management capabilities to track the costs associated with IT assets. They enable organizations to allocate costs to specific assets or departments, track asset depreciation, budget for future purchases, and generate financial reports related to IT asset investments.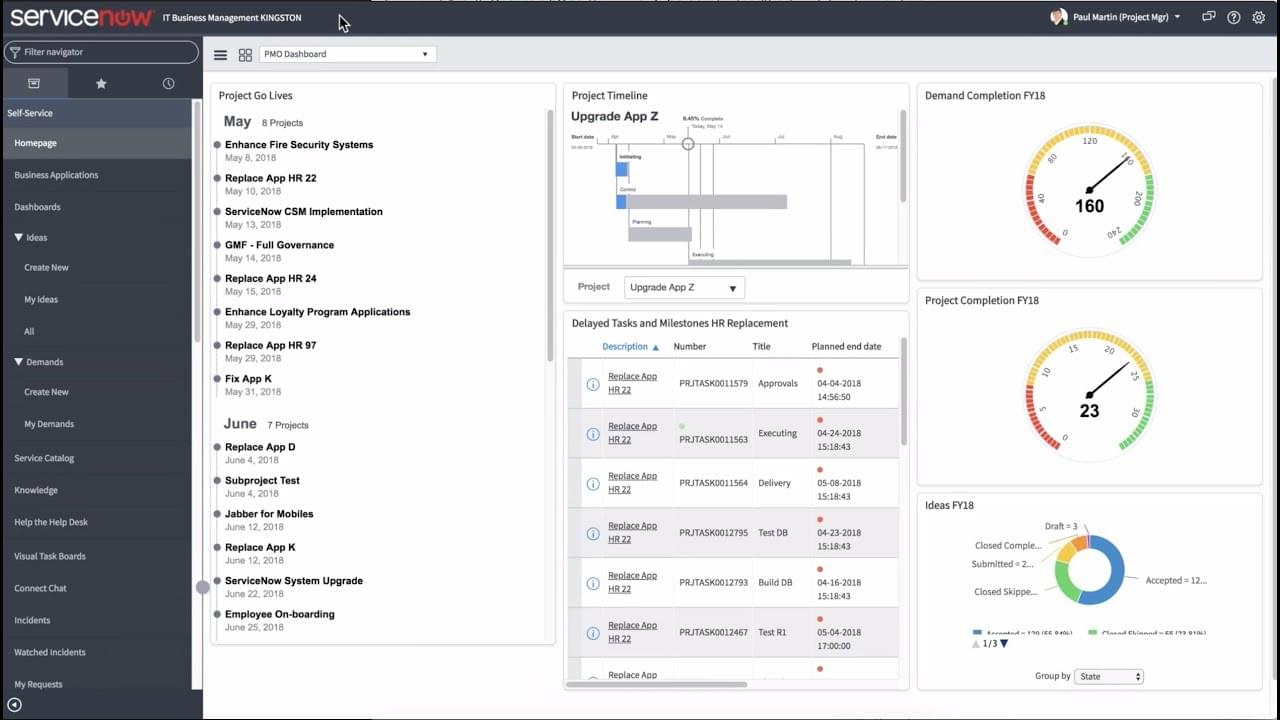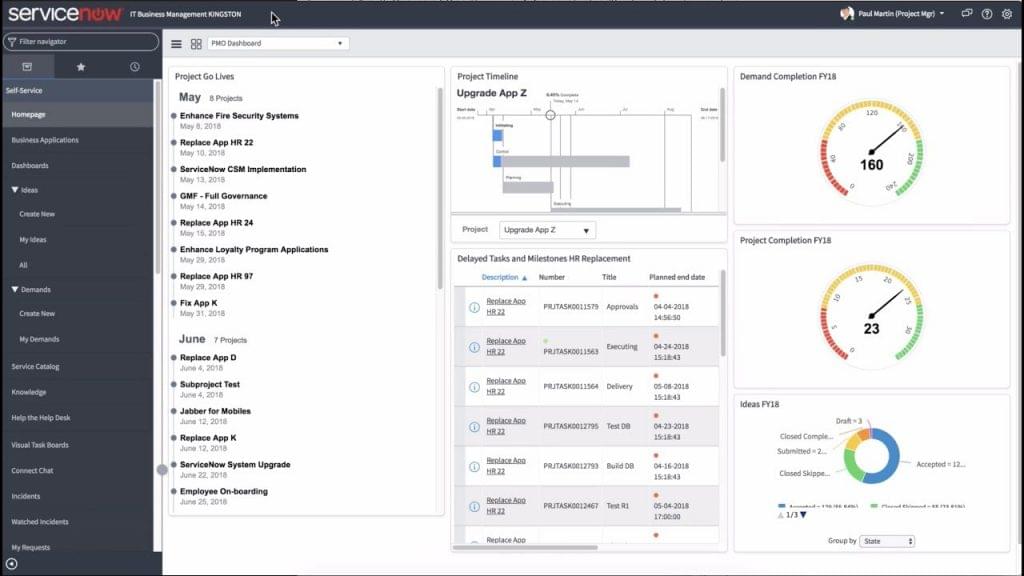 Contract management
Managing contracts related to IT assets is important for organizations to ensure compliance and optimize vendor relationships. ITAM apps provide contract management features to store and track vendor contracts, service-level agreements (SLAs), maintenance agreements, and other contractual obligations. This ensures organizations stay on top of renewals, service commitments, and contract terms.

IT service management (ITSM) integration
Integration with IT service management systems enhances the collaboration between ITAM and IT service desk functions. ITAM apps integrate with ITSM tools, allowing seamless workflows for incident management, change management, and request fulfillment. This integration improves efficiency, streamlines processes, and enables better coordination between IT teams.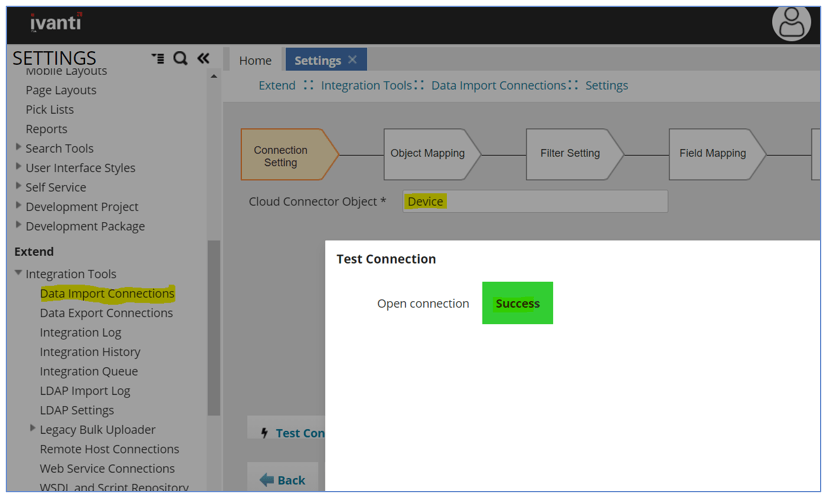 Security and compliance
ITAM apps incorporate security features to monitor and enforce compliance with security policies. They provide functionalities for tracking vulnerabilities, applying patches, and ensuring adherence to regulatory requirements. By maintaining an inventory of assets and monitoring their security posture, organizations can mitigate risks and ensure a secure IT environment.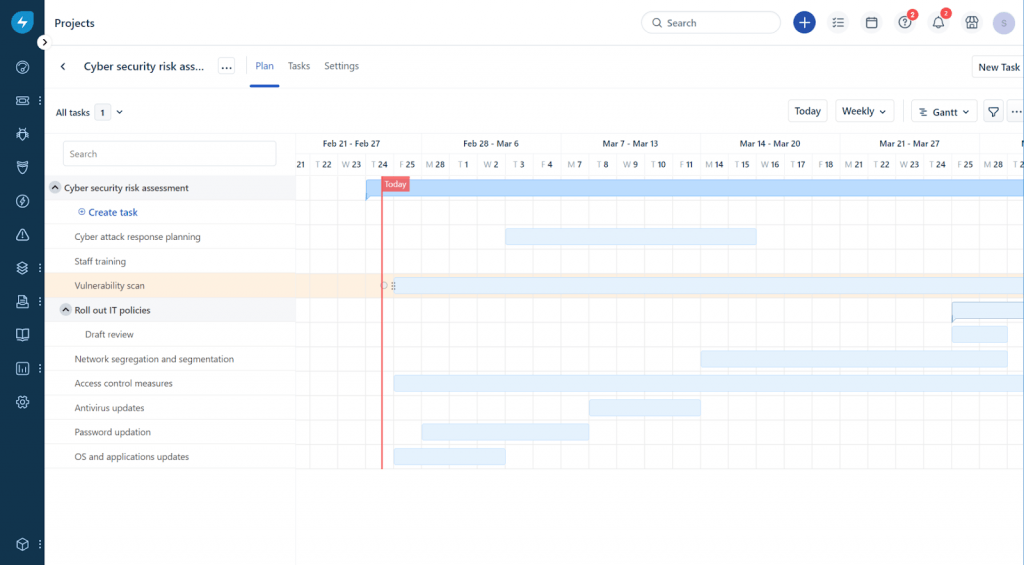 Reporting and analytics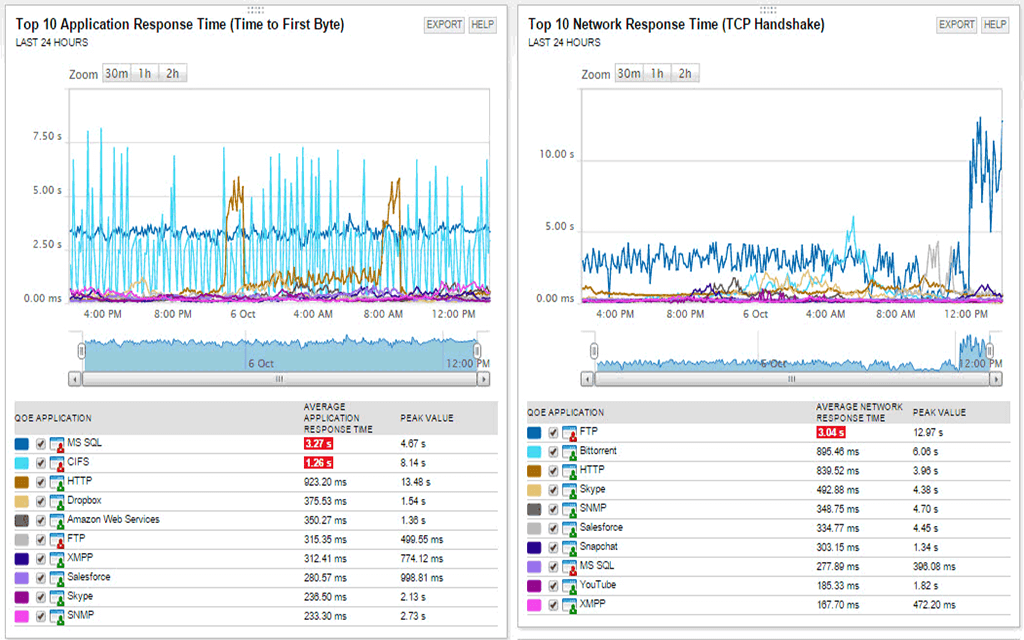 Reporting and analytics capabilities are essential for effective IT asset management. ITAM apps offer customizable reports and dashboards that provide insights into asset utilization, performance, compliance status, and trends. This data-driven approach helps organizations make informed decisions, optimize asset usage, and plan for future IT investments.
Vendor management
Managing vendor relationships is crucial for effective IT asset management. ITAM apps support vendor management by maintaining vendor information, tracking service contracts, monitoring vendor performance, and facilitating communication with vendors. This feature helps organizations evaluate vendor performance, negotiate better terms, and ensure smooth collaboration.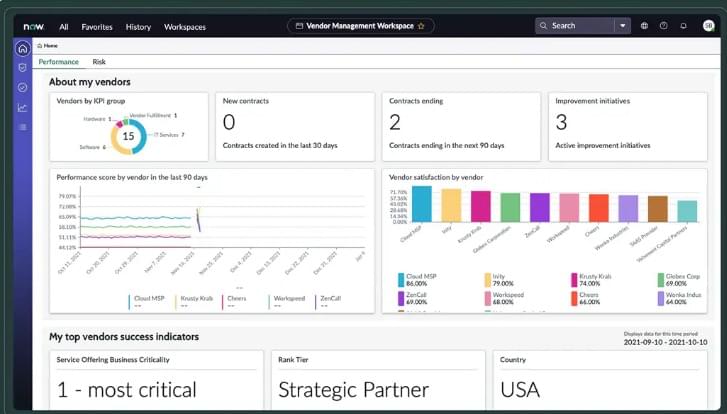 Importance of IT Asset Management software
ITAM software plays a crucial role in modern business operations by enabling organizations to effectively manage their IT assets, optimize resource allocation, ensure compliance, and improve overall IT operations. It provides a centralized platform for tracking, monitoring, and managing assets throughout their lifecycle.
Asset Management software in modern business operations
Businesses heavily rely on IT assets to support their operations. These assets include hardware devices, software applications, licenses, contracts, and other components critical to business continuity. Managing these assets efficiently is essential to ensure optimal performance, reduce costs, mitigate risks, and maintain compliance with licensing and regulatory requirements.
The evolving complexity of IT asset management
As businesses have become more reliant on technology, the complexity of managing IT assets has increased significantly. Organizations now deal with a wide array of assets, diverse vendor relationships, complex licensing models, varying compliance standards, and the need to align IT operations with business objectives. This complexity poses challenges in terms of asset visibility, tracking, compliance management, and resource optimization.
IT asset management software has evolved to address the growing complexity of managing IT assets. It now encompasses a broad range of functionalities, including asset discovery and inventory, configuration management, license management, financial management, contract management, security management, and integration with IT service management systems. The software incorporates advanced features such as automation, analytics, and artificial intelligence to streamline processes and provide actionable insights.
While the complexity of IT asset management software presents challenges, such as implementation complexity, training requirements, and integration with existing systems, the benefits are substantial. Organizations can gain better control and visibility over their assets, reduce costs through optimized resource allocation, ensure compliance with licensing and regulatory requirements, minimize security risks, and make informed decisions based on data-driven insights.
IT asset management software helps businesses mitigate risk by providing real-time monitoring, proactive maintenance, and compliance enforcement. It enables organizations to identify potential risks, such as outdated software versions, expiring warranties, or security vulnerabilities, and take necessary actions to mitigate them. Additionally, the software facilitates forecasting of future issues by analyzing asset performance data, identifying patterns, and predicting potential asset failures or capacity bottlenecks.
Effective resource management is a key benefit of IT asset management software. By having a comprehensive view of IT assets and their usage, organizations can optimize resource allocation, reduce waste, and improve operational efficiency. The software assists in tracking asset utilization, identifying underutilized resources, planning for upgrades or replacements, and optimizing software license usage. This enables organizations to make informed decisions about resource investments, streamline operations, and ensure that resources align with business needs.
Finding the right IT Asset Management software for your business
Finding the right IT Asset Management (ITAM) software for your business is crucial to ensure efficient asset management and maximize the value of your IT investments. It's essential to evaluate your specific requirements, such as integrated service management, small business needs, enterprise-level capabilities, unified IT management, user-friendliness, or asset lifecycle management.
Consider factors like scalability, customization options, integration capabilities, reporting and analytics features, and vendor support when selecting an ITAM solution. Additionally, assessing the software's ability to streamline asset discovery, inventory management, license tracking, financial management, and security and compliance is vital.
By carefully analyzing and comparing the strengths and weaknesses of different ITAM software options like Freshservice, UpKeep, ServiceNow, Ivanti, SolarWinds, IBM Maximo, and ManageEngine Asset Explorer, you can identify the best fit for your organization's unique requirements.
Remember that no single solution is perfect for every business, and it's important to prioritize the features that align with your specific needs and goals. Choosing the right ITAM software empowers your organization to optimize asset utilization, improve operational efficiency, reduce costs, and effectively manage the complete lifecycle of your IT assets.
For a comprehensive list of IT software, check out our IT Software Guide.
How we choose our top products
In order to select our top picks for IT Asset Management (ITAM) software, we follow a meticulous research methodology that combines extensive analysis and evaluation of various factors. Our process involves the following key steps:
Needs assessment: We begin by understanding the diverse requirements of businesses seeking ITAM solutions. This includes factors such as organizational size, industry, specific ITAM needs, and budget considerations.
Market research: We conduct thorough market research to identify reputable and well-established ITAM software providers. We examine their market presence, reputation, customer reviews, and industry recognition. For our list of the top ITAM solutions, we selected 21 titles before choosing the seven that cover all business needs.
Feature analysis: We delve into the features and functionalities offered by each ITAM software solution. This includes assessing core capabilities like asset discovery, lifecycle management, license tracking, financial management, and integration options.
User experience evaluation: We place great emphasis on the user experience and usability of the software. We consider factors such as user interface intuitiveness, ease of implementation, customization options, and vendor support.
Comparison and ranking: We compare the shortlisted ITAM software options based on their key features, user feedback, pricing, and suitability for different business sizes and industries. We then rank them based on their overall performance and alignment with specific ITAM needs.
FAQs
What is IT Asset Management?
IT Asset Management (ITAM) is the process of effectively managing an organization's IT assets throughout their lifecycle. It involves tracking, optimizing, and maintaining IT assets, such as hardware, software, and network devices, to ensure their availability, security, and compliance with regulations.
What are the benefits of IT Asset Management?
The benefits of IT Asset Management include improved asset visibility and control, optimized asset utilization, reduced costs through efficient procurement and maintenance, enhanced security and compliance, streamlined workflows, better decision-making based on accurate data, and increased productivity and operational efficiency. It enables organizations to effectively manage their IT resources, mitigate risks, and achieve a higher return on investment.