If your team has any recurring tasks ― and most businesses do ― then workflow automation could save you time. Of course, automating workflows can feel intimidating. That's why you need a good workflow automation software to help you get automated quickly.
So let's cover our hand-picked favorites and what sets them apart from other workflow automation tools out there.
If you don't see the right automation tool for your business, look at our business process management and project management software guides for more process and workflow management options.
Top workflow automation software
| | | | | |
| --- | --- | --- | --- | --- |
| | Free trial | Starting price (paid plans) | Selling point | |
| Zapier | Yes | $19.99/user/mo. | Many integrations | Try Zapier |
| ClickUp | No | $7.00/user/mo. | Project management tools | Try ClickUp |
| Integrify | Yes | Unlisted | Process collaboration | Try Integrify |
| Kissflow | Yes | $15.00/user/mo. | Easy reporting | Try Kissflow |
| Flokzu | Yes | $14.00/user/mo. | Flexible workflows | Try Flokzu |
| Jira | Yes | $7.75/user/mo. | Planning and roadmap tools | Try Jira |
| Wrike | Yes | $9.80/user/mo. | Customizable tasks and analytics | Try Wrike |
Find the right project management software
No obligations, just personalized recommendations from our expert advisors.
Zapier: Best for software integrations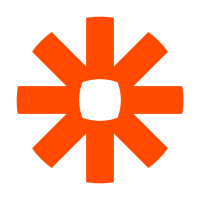 Zapier is a workflow automation software that uses a no-code, drag-and-drop process editor. It can help you automate everything from single-step recurring tasks to very complex workflows.
What makes Zapier stand out, though, is its sheer number of software integrations. Zapier works with more than 5,000 apps. From Gmail to Slack to Trello to Stripe, Zapier can help you automate processes for all your business software.
Many of the other workflow automation tools on this list use Zapier to power their own software integrations. And on the off chance you can't find the integration you need in Zapier's app list, you can submit a request for a new app or build it yourself.
ClickUp: Best for built-in project management tools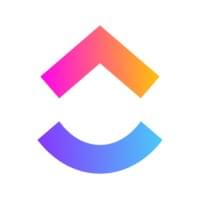 ClickUp is an all-in-one work management software. It includes workflow automation tools, but it also has tools for project management, team collaboration, improving productivity, and providing insights into project progress.
In other words, you should think of ClickUp as way more than just an automation tool. Sure, some other automation software includes a handful of task management features. But few include as many as ClickUp, which offers standards like Gantt charts, kanban boards, subtasks, and multiple task views.
That's all in addition to ClickUp's full-featured workflow automation. Put simply, ClickUp lets you take care of all your workflow management needs with one software ― without compromising the automation or the project management.
Integrify: Best for process collaboration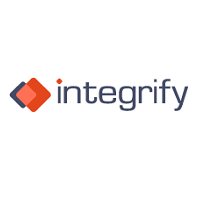 Integrify is a low-code workflow management and automation software. Its platform includes a process creator, a form designer, and process reporting tools.
While Integrify has a lot in common with other workflow software out there, it includes some interesting extras, like the ability to add notes and comments as you build a process. That makes Integrify ideal for teams that want to collaborate as they create and refine their business workflow.
Likewise, Integrify lets you test-run processes, and it creates audit trails for all automation workflows, meaning you can collaborate without worrying about breaking your workflow.
Kissflow: Best for process reporting
Kissflow offers both no-code and low-code options for process automation and app building. That gives Kissflow enough flexibility to work as a marketing automation software, light project management tool, or workflow management platform.
We love Kissflow's process reporting tools. They offer the perfect mix of powerful analytics and a simple interface. You can, for example, stick to basic metric-based reports to see data on your workflow automation system, or you can pull custom reports to dig deeper into task or process data.
On top of that, Kissflow makes it easy to build dashboards with no code or just a little to make your reporting simple to access and understand.
Flokzu: Best for flexible workflows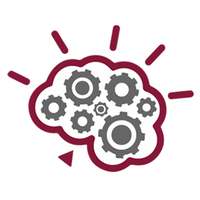 Flokzu is a business process management software that allows you to create forms, automate processes, run reports, and integrate through APIs. It uses Zapier to integrate with many other software applications.
Flokzu includes a few tools that make it more flexible than your average workflow software. For example, it lets you easily make team member substitutions, so when someone is out of the office, you can update your custom workflow to loop in an alternate team member. That way, your workflow can continue uninterrupted.
Likewise, Flokzu lets you set timers and pauses as you automate workflow. Simply put, Flokzu's workflow software can keep up with your changing process needs.
Jira Work Management: Best for task management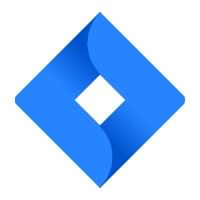 Jira Work Management software is ideal for non-technical business teams looking to streamline their work processes. It excels in task and project management, enabling teams to create, assign, and track tasks efficiently. The software offers customizable workflows, allowing businesses to tailor it to their specific needs.
Collaboration and communication features foster effective teamwork, while project tracking and reporting capabilities provide visibility and insights. Integration with other tools ensures seamless data flow, and the software's customization options and scalability make it adaptable to evolving business needs.
With its user-friendly interface, Jira Work Management simplifies task management for non-technical users, facilitating quick adoption and improved productivity.
Wrike: Best for customizing tasks and analytics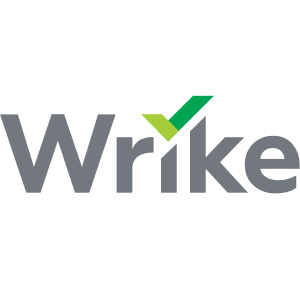 Wrike transforms teamwork with its all-in-one collaboration and project management tool. The software boosts project and task productivity. Wrike monitors team performance and results. It also has visual, dynamic reports shareable with all stakeholders.
Furthermore, Wrike manages team bandwidth and prevents under- and overwork by tracking time and effort and managing workload. This project management platform gives enterprises the benefits of a cloud platform while letting them manage data on-premise. It gives teams enterprise-grade security and complete data encryption control.
Wrike has multiple features that can help streamline management. These features include Kanban boards, Gantt charts, time tracking and automated reporting.
Choosing the best workflow automation solution
While we recommend all the workflow software above, the best workflow automation software for your business depends on your unique situation.
If your team wants to power automate tasks across lots of different applications, try Zapier and its thousands of software integrations.
If you'd like to keep your business process management and your project management in one convenient software, use ClickUp with its many PM tools.
If you need to collaboratively create, update, and refine your custom workflow, get the Integrify workflow tool so you can leave comments and notes on your processes.
If you have a data-driven business, sign up for Kissflow to get powerful analytics in a simple package.
If your team wants a workflow tool that can keep up with changing needs, get Flokzu and enjoy its flexible workflow automation tools.
If you require task collaboration across teams, get Jira and enjoy its ability to allow users to assign, track and manage work.
If you need to generate customizable detailed reports, Wrike can make it happen and protect your client data, too.
If you don't see the right workflow automation software in our picks above, check out more options in our business process management or project management software guides.
Featured partners: Project management software
1

Wrike
Tackle complex projects with Wrike's award-winning project management software. Break projects into simple steps, assign tasks to team members, and visualize progress with Gantt charts, Kanban boards, and calendars. Manage resource allocation and forecasting with software that's easy to launch. Automation and AI features strip away time-consuming admin tasks so you can do the best work of your life. Streamline your practices, align your team, and ensure you hit deadlines and stay on budget.
2

monday.com
monday.com Work OS is the project management software that helps you and your team plan, execute, and track projects and workflows in one collaborative space. Manage everything from simple to complex projects more efficiently with the help of visual boards, 200+ ready-made templates, clever no-code automations, and easy integrations. In addition, custom dashboards simplify reporting, so you can evaluate your progress and make data-driven decisions.
3

Smartsheet
Smartsheet is an online work execution platform empowering organizations of all sizes to plan, manage, automate, and report on work. Over 80,000 brands rely on Smartsheet for project and work management.
Technology Advice is able to offer
our services
for free because some vendors may pay us for web traffic or other sales opportunities. Our mission is to help technology buyers make better purchasing decisions, so we provide you with information for all vendors — even those that don't pay us.