Work has no more direct associations with a common working space. Technologies give us a lot of great opportunities to fulfill duties from any place, be it your home or a coffee house. Those opportunities create the reality we live in. But even 10 years ago it was different. Hardly anyone could imagine how remote work would become a trend that is convenient for managers and employees.
Also Read: 6 Skype Alternatives for Modern Business Conferencing
More and more spheres offer opportunities to work from home. There is a shift even in traditionally in-house jobs like healthcare or education. But not all industries undergo such changes.
Remote work fundamentally changes in situations when a team has distributed members. It's simple to work remotely when you have no connections to other people, say, as a freelancer. But it gets more challenging for employees and especially managers when they all work in a distributed team.
Patterns used to manage in-house or co-located teams are not 100% applicable in distributed teams. A manager needs to be aware of all relevant techniques and ways to develop good chemistry between team members. Managers often ask themselves
When shall I hold meetings, and how often?
How to deal with misunderstanding and confusions?
What tools to use to keep everyone working together?
The list of questions could be much longer. But first things first.
One remote employee – a fully remote team
A distributed team is a team where at least one member is not located in the same office space as others. Taking the right attitude in this situation will prevent you from failures and create the rights vibes in your team.
Even if you have twenty people working with you under the same roof, and only one fulfils tasks somewhere over a distance, you have a distributed team. Your goal as a manager is to make that one feel as much a part of your organization as the rest of the team. Distance and time differences should not impact on team management.
Luckily, managing a distributed team gets much easier with the help of special tools. Their purpose is to cover crucial collaboration issues.
Let's talk about them in detail.
Communication is key
Regardless of a project's team size and scope, communication is point number 1. Without communication, any project does not have a chance for a proper start. Communication helps to understand what work the process needs and track how a project is developing. When you are in the same office space, having a few words with a colleague is not a problem. But it may cause troubles when a team has distributed members.
Organize all your day-to-day communication in messaging apps. You can use them not only for work but for fun as well. For example, send and share funny pictures and GIFs from time to time to make work processes less intense. But do not over communicate as some participants may be deep in work. It will steal their attention and make them feel nervous.
Tools to use: Slack, Telegram.
Communication involves one more aspect. When you work under the same roof, you communicate with team members face-to-face regularly. You share ideas, assign tasks, and see feedback and emotions. You know how people react to your words. But it may be a problem with remote teams.
Luckily, there are plenty of tools that gather everyone in one common place in minutes. Organizing a video conference or a video call gives you an instant meeting. It will also help you make remote employees feel like they are a part of your organization.
Also, it is better to hold video calls with your distributed team even if only one member works remotely and the rest are in an office space. The consistency of formate creates better vibes for better collaboration. Just decide what time will work best for everyone.
Tools to use: Appear.in, Zoom, Google Hangouts.
Keep track of project progress
Keeping track of a project's tasks, assignees, progress, and dates is vital. Everyone should know what tasks he or she has today, tomorrow, and, probably, in a week; what connections and dependencies his/her assignments have with others and how they impact one another. A manager as a coordinator should take charge of organizing the project's progress.
Project management software helps here a lot. There a few core approaches that may be beneficial for you. You can work with a board view that consists of cards. Each card is a task. You can create as many columns as you wish, drag-&-dropping cards between those lists. This is a Kanban approach.
As a rule, managers create To-Do, In Progress, and Done columns. As soon as someone is ready with the assigned task, he/she drags it to the appropriate column. This approach is more task-oriented: you perfectly know what you need to do. Any other details like dates and timeline are presented here not in the best visual way.
Tools to use: Trello, Kanbanize.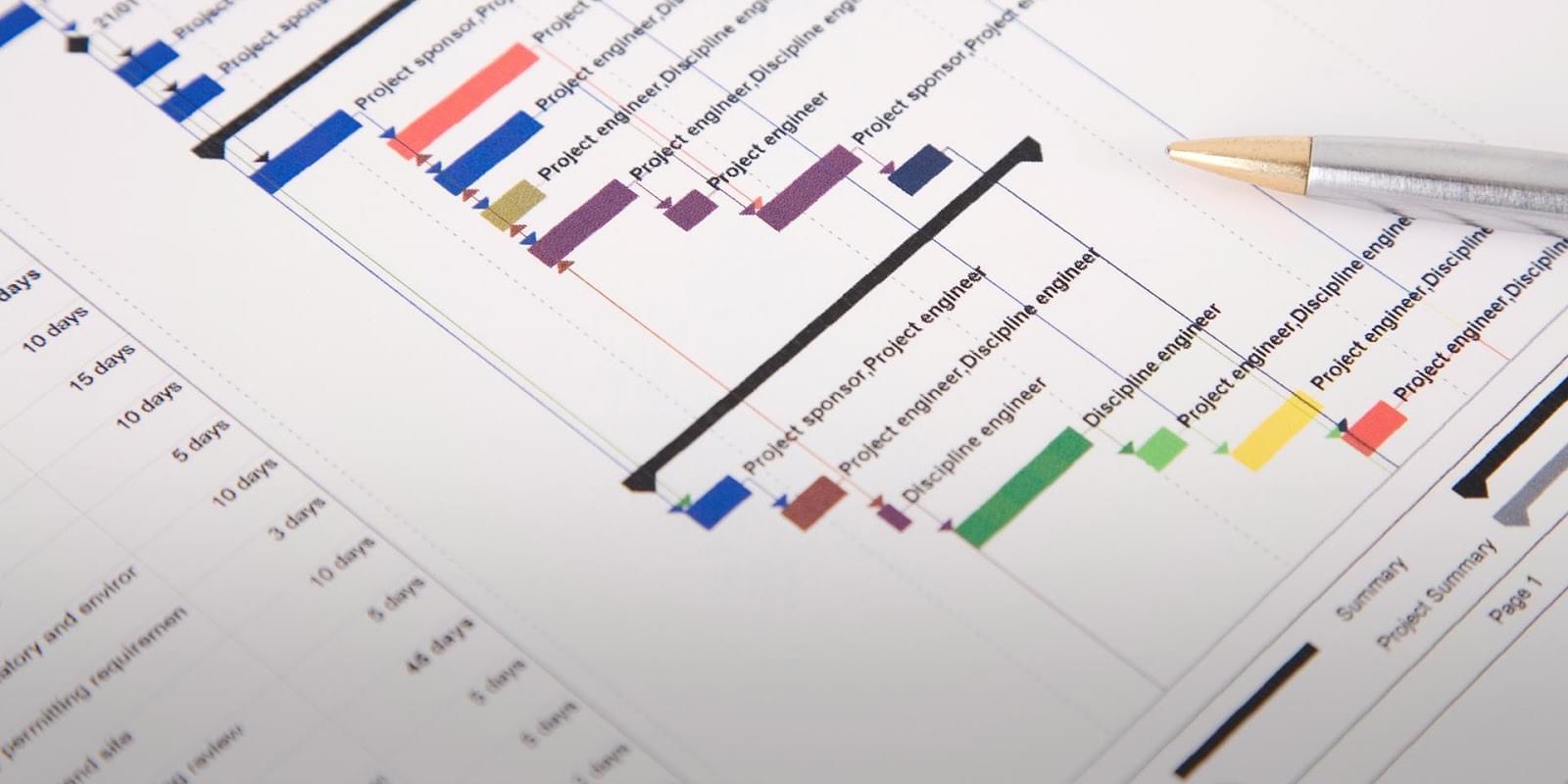 Another approach is to use a Gantt chart, which is a chart with two axes. The vertical axis includes bars that are actual tasks. The horizontal axis is a timeline.
In online Gantt chart software it is convenient to create tasks, assign them, track progress of all the tasks and an entire project, collaborate with team members, and generally have everything under control. The main advantage of Gantt chart software is that it visualizes all the tasks and their timeframes clearly. It only takes a few seconds to understand what is going on in a project.
Tools to use: GanttPRO, Smartsheet.
Calendars and time tracking
If your team includes people from all over the world, it can be a real challenge to work with them. You may always forget what time zone they have and what time they will be online, especially if oceans and continents separate you. Of course, inside your team you can make reminders but it is easy to get lost in them.
This kind of situation is easy to manage with the right tools. First, you need some kind of all-in-one time zone reminder that remains open in your browser. For example, Homeslice lets you create columns with the cities you need. Right on your screen you will have the current time in your chosen locations.
Or if you like the above-mentioned Slack, you can install Channel Time – a bot that converts the time for everyone in a room.
If you like to track the time of your team members and want to increase productivity, you need a sound time tracking tool. Time Doctor will let you know how your distributed team is doing with the assigned work.
Calendars are great helpers for everyone engaged in a project. Use Google Calendar – one of the most widespread tools for scheduling. If you aren't a fan of Google products, you can switch to other alternatives like Todo and Clear.
Share documents
Working on a project requires a variety of text documents. In most cases, these documents are for common usage. Moreover, most of them go through constant updates and edits. A distributed team should use a tool where everyone can have immediate access to all files from any place.
Tool to use: Google Docs.
Mind mapping
Great ideas are born during the process of idea sharing. For a co-located team it can be fun to brainstorm around a whiteboard, but for a distributed team it's a challenge.
With special tools you can visualize your thoughts online. Capture an idea, develop it, and share it visually. You and your team have a chance to collaborate in real-time by voting on ideas and discussing changes.
Tool to use: MindMeister.
Summing it up
Working in a distributed team doesn't necessary mean problematic performance for a project– it can be quite the opposite. The above-mentioned tools help you handle a workflow. But be sure that the tools you choose will be a good fit for the rest of your team. Also, diversity is great but do not manage your work in too many tools. You need great collaboration and communication, not distraction from the core duties. Remember, tools should help you keep your team engaged and lead your project to a successful end.
Andrew Stepanov is a content writer and communication specialist at GanttPRO. The company develops intuitive Gantt chart software for efficient project management. When he is not writing, he spends time with his family, listens to rock music or watches sport games.
Technology Advice is able to offer
our services
for free because some vendors may pay us for web traffic or other sales opportunities. Our mission is to help technology buyers make better purchasing decisions, so we provide you with information for all vendors — even those that don't pay us.