Every business today needs to be vigilant when it comes to the time being spent by its team members–both local and remote–each day. In most cases, the goal for any organization is to check as many tasks as possible off the to-do list in a narrow window of time.
Digital collaboration and productivity tools have become a critical component of the modern workplace. And because today's workplace isn't always a brick-and-mortar "place"–especially in our post-pandemic world of increasing remote workers and teams–organizations must continue to adopt and embrace an organized central space where all project communication and documentation is housed to remain competitive. 
Online productivity tools are beneficial when they have the right functionalities for your business needs. For example, Notion is a popular productivity tool that's been creating a buzz in recent years.
Pros and Cons of Notion Collaboration Software
Notion, which allows all users to see the "whole picture," ­is an all-in-one workspace that offers a range of functionalities to assist employees with workflow and simplify day-to-day tasks, projects and activities. 
Notion allows entire teams in a workspace to better collaborate by sharing information, staying up-to-date and working more efficiently and effectively either via desktop software, a mobile app or both.
However, there are many reasons why your business may be looking for a Notion alternative. For instance, it's commonly known that the learning curve for Notion is very steep, especially if you have to onboard an entire team.
So, if Notion isn't the best option for your organization, there are numerous Notion alternative online productivity apps that may be better suited for your needs.
Top 5 Notion Alternatives
1. Evernote

A feature-rich alternative to Notion that offers reliable collaboration features, Evernote allows you to take notes in several formats such as text, sketches, PDFs, photos, videos and web clippings. Another area where Evernote leads the app race is its ability to scan documents and organize them. For workers that travel a lot and need a reliable document scanner to digitize handwritten notes, drawings or anything else, this tool can prove to be a game-changer. And because this tool also supports OCR, it's one of the best doc-handling apps available on the market today.
2. Microsoft OneNote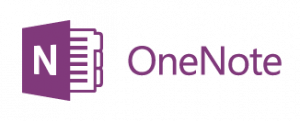 A helpful note-taking tool if you want to stay in the Microsoft realm, Microsoft OneNote offers a massive digital notepad at your fingertips. It allows users to write in it, add images and easily divide into pages and sections. This is a helpful online tool if your company uses other Microsoft products because you can plug in other documents into the note itself, including spreadsheets and Word docs. Users can also create lists with just a few simple clicks and revise notes with type and highlight and ink annotations. And this tool allows users to easily share ideas and collaborate with other users.
3. Coda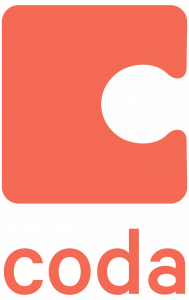 Coda, comparable to Notion, is an all-in-one app that connects data words and teams together. Described as a powerful tool where each section works as a dedicated app on mobile platforms, Coda takes a web-first approach with no dedicated desktop apps. The interface displays documents created by its users, and the left side menu allows access to starred notes, shared notes, templates and much more. This tool also offers several templates – like project and task management, finance planner, automation and more – to get teams started.
4. Hive

One of the easiest to use web-based project management solutions, Hive allows you to invite members, and set up a project on its home screen. Users can attach files from OneDrive, Dropbox,or Google Drive to chat, which helps make the entire process seamless. Users can view a project's status from the home screen, complete tasks, connect with team members, announce project-related notes, and review any attached files in one place. Additionally, teams can automate workflows to streamline processes and develop templates to add frequent tasks.
5. Trello

At the core of Trello is Kanban–boards that are traditionally used to depict the stages in a workflow as columns and individual work items as cards within these columns. These cards then move from left to right as each item progresses. Within Trello, these cards can include attachments, images, descriptions, team attributions, comments and much more. Also, columns you can customize the columns to suit your specific workflow.  Often referred to as a "purpose-built project management tool," Trello has numerous useful features, such as deadlines, subtasks and live activity feed. Organizations can create up to 10 boards with unlimited members, take advantage of 50 automated command runs per month and upload files up to 10MB for free—all free of charge. 
Top Features of Online Collaboration Software
In some cases, companies want focused features in one department or area versus another. Here are some of the features to look for in alternative options:
Task automation and notifications

Customization and easy integration

Powerful search

Labeling, tagging, or other ways to organize

User controls, permissions, and page security

Scalable plans
Choosing the Best Collaboration Software for Your Team
Before picking a project collaboration tool, consider these factors:
Your organization's prioritized requirements 
While some collaboration tools are aimed at creative teams–think interactive idea mapping tools and whiteboards–others are more suited for remote teams that require an organized, automated workflow to manage complex tasks and projects. Also, it's important to consider that some online tools are better for client-facing environments. For instance, if you frequently collaborate with clients, be sure your digital tools lend themselves to various levels of permissions for project sharing, frequent communication, updates, and more. 
Your team size
How many people will regularly utilize the collaboration tool? Are they local or remote? If you work with many different clients or partners, for example, you will need an online tool that allows you to collaborate with third parties. Or, if you have a sizable developer team, having a team wiki, in conjunction with ample storage for documentation, is going to be a key consideration.
Your workflow
Ask yourself how well a collaboration tool would fit into the landscape with all of your other digital tools. Keep in mind that the right collaboration software can often be utilized to replace a combination of existing tools, making your overall operations more seamless and performing the functions of file sharing apps and communication apps in one, easy-to-use place.
Your budget
Most digital project management tools charge per user and monthly. If you are aiming to expand your team, think about how the price increase could impact your budget. Additionally, consider what it may cost to expand the capabilities and how much adding extra functionality would be as your organization grows.
It's crucial to know what you're looking for in an online productivity tool, so you can find the one that best fits and meets your organization's specific needs and requirements.
Remember, whatever digital tool you select, be sure to thoroughly evaluate it ahead of time, especially if you are planning to use it together with your remote staff. The good news is that there are plenty of great Notion software alternatives to choose from on the market today.
Technology Advice is able to offer
our services
for free because some vendors may pay us for web traffic or other sales opportunities. Our mission is to help technology buyers make better purchasing decisions, so we provide you with information for all vendors — even those that don't pay us.