The best part of purchasing a business intelligence (BI) tool is harnessing your previously indecipherable data. But the worst part of buying a BI software is finding one that makes everyone happy.
Data specialists need connections to all their databases, finance wants granular access to account information, marketing teams need their social media stats, and sales needs a full view of customer data. Your job is to choose a BI tool that meets the needs of the whole company, not just one or two groups.
Also Read: The Best Embedded Analytics Software Options for Small, Medium, and Enterprise Businesses
But while many digital marketing and sales intelligence tools promise "Full Access To Customer Data" or "A Clear Picture of Buyer Behavior," the reality is a little muddier than the sales pitch. In order to get a good understanding of customer behavior, you need the context of business data in addition to sales and marketing metrics — context the right BI software can give you.
When you connect your customer and business data to a good BI system, you can transform, compare, roll up, and dig down into your data in ways that unearth insights that every smarketer dreams of.
How do the major BI tools handle marketing and sales data? This article covers the major players and how they provide the entire team with access to customer intelligence metrics that will drive strategy and inform how customer-facing departments make decisions.
Plug-and-play BI for customer intelligence options
These three business intelligence tools are made for quick access to your data without requiring deep intervention from data analysts. Armed with built-in API connections to the major customer-facing business tools like customer relationship management (CRM), lead management, marketing automation, and social media apps, these options are great for small and medium-sized businesses (SMBs) with limited data resources.
Domo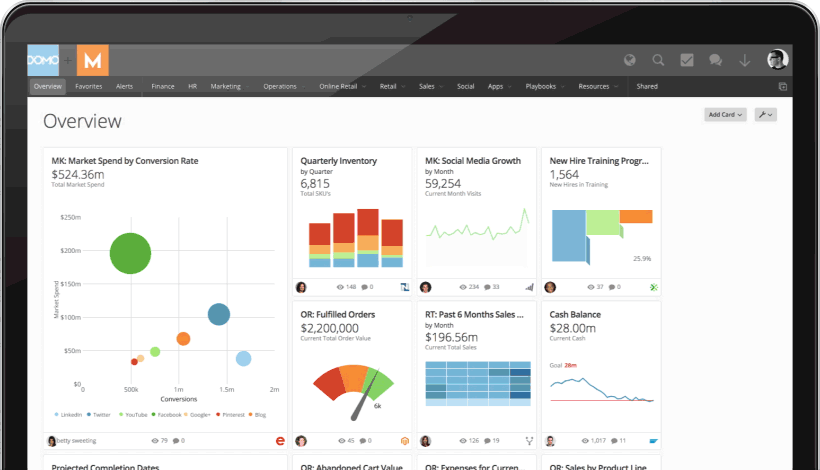 Domo's business intelligence product's major benefit is its extensive list of native data connectors. Should you use a customer-facing tool that doesn't have a ready-made connector in Domo, the software also provides a custom data connector tool where your team can pipe in your cloud data via API.
Tableau
Tableau is the only product on this list that provides customers with access to third-party, industry-specific benchmarking data. Choose from the full Tableau library of public data sets to better understand how your business stacks up against competitors. You can also access a vast library of templates to help you build your own dashboards and reports or to help you learn more about the tool's capabilities.
Birst
Birst provides fewer direct connections than Domo or Tableau, but you can still access data directly from Google Analytics, Marketo, Salesforce, and other customer data sources. You can also upload .csv or Excel files for quick access to data. Birst's tool, Prepared Sources, works as an intermediate step between your raw data and the reports, so you always have control over the types of data that will be updated in your reports.
Database-driven BI for customer intelligence
These BI products are great for teams who have dedicated IT or data analyst resources who can build and maintain databases of customer information pulled from your customer data tools. These options require a bit of extra work to prepare and load the data into the BI tool, but they can also deliver valuable insight when the data is paired with your business or financial databases.
Looker
Looker is a leading BI platform because it attempts to ease some of the burden on internal data analyst and IT resources with LookML, its proprietary SQL translator. LookML gives teams the ability to define their data in ways that make sense to the company instead of relying on the language of the data sources. Looker can manage data from any customer software app by pulling that data from your connected databases.
Dundas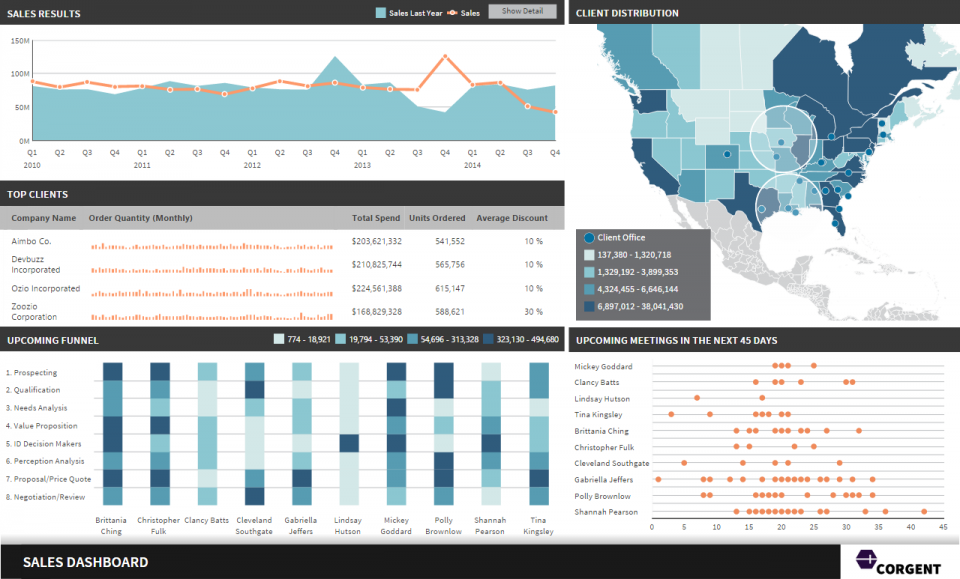 Dundas lets teams pull customer data from across the company into a single set of dashboards for deep analysis or high-level roll-ups. Teams can also use the what-if risk analysis tools to understand how particular customers will respond to changing conditions in the market. Combine financial, marketing, sales, and customer information to learn more about how customers spend, where they spend, and how they might act in the future.
SAS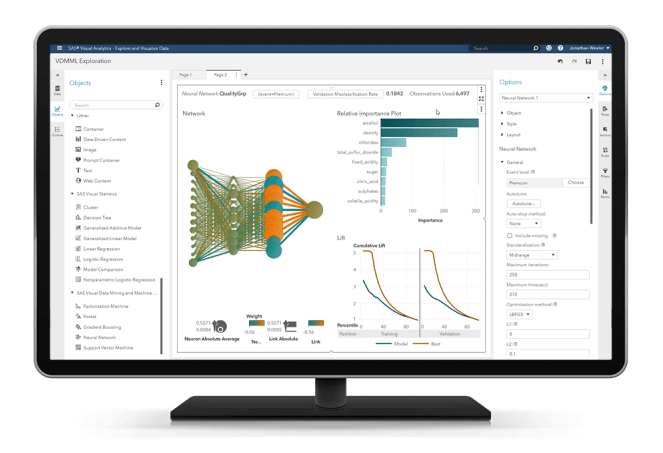 SAS is the only tool on this list that integrates natural language processing (NLP) from text sources into its analytics functions. NLP is key to understanding customer sentiment from social media posts and internal surveys by consolidating feedback from thousands of individual posts into actionable data. The tools in a SAS dashboard let companies view aggregated text data alongside customer purchase and behavior data for real insights.
Simplify Your Search
TechnologyAdvice can help you find the best business intelligence software for your business needs. Whether you need plug-and-play access to lots of different data sources or you've got in-house data scientists who run your data systems, we can help you find the system that fits your needs. Give us a call at 877.702.2082 or fill out the form on our BI software page for a fast, free list of 5 BI tools that fit your requirements.
Top Business Intelligence Software Recommendations
Domo puts data to work for everyone so they can multiply their impact on the business. Underpinned by a secure data foundation, our cloud-native data experience platform makes data visible and actionable with user-friendly dashboards and apps. Domo helps companies optimize critical business processes at scale and in record time to spark bold curiosity that powers exponential business results.
Yellowfin provides a fully white-labeled, embedded analytics experience for enterprise software applications using a single integrated platform, which includes action-based dashboards, stunning data visualization, automated analysis and data storytelling. Its low code UI, together with automated alerts and AI-generated insight explanations help make it easier for your customers to realize true self-service business intelligence.
Wyn Enterprise is a scalable embedded business intelligence platform without hidden costs. It provides BI reporting, interactive dashboards, alerts and notifications, localization, multitenancy, & white-labeling in any internal or commercial app. Built for self-service BI, Wyn offers limitless visual data exploration, creating a data-driven mindset for the everyday user. Wyn's scalable, server-based licensing model allows room for your business to grow without user fees or limits on data size.
Need a Little Help?
Talk with a software expert for free. Get a list of software that's great for you in less than 15 minutes.
Technology Advice is able to offer
our services
for free because some vendors may pay us for web traffic or other sales opportunities. Our mission is to help technology buyers make better purchasing decisions, so we provide you with information for all vendors — even those that don't pay us.