AI is automating many tasks once seen as impossible for the cold, calculating machines we hold on our laps and in our hands, but that time has passed. From coding to lead nurturing, AI is offering a cheaper and more efficient way to do business. Now, we can even build entire websites with the help of AI. Many of the software options available today will take you step by step through the process, allowing you to customize and optimize along the way.
AI website builders are platforms that utilize artificial intelligence to simplify the intricacies of website design and content organization. Instead of manually selecting themes, arranging layouts, or curating content, users provide basic information or preferences, and the AI takes over, crafting a website that aligns with the user's vision.
Yes, this sounds too good to be true, and not every AI website builder will work for your needs, but by selecting the right tool, you could save a significant amount of time and money. 
Based on our thorough analysis, here are the top AI website builders in 2023:
Our picks for the best AI website builders
10Web: Best for seamless migration and optimization of existing WordPress sites
---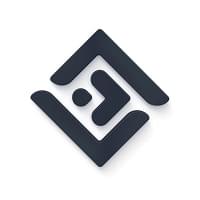 10Web has carved a niche in the AI website builder space, known for its balance of user-friendly design and powerful tech. Born out of a desire for more intuitive web development, 10Web brought AI into play, changing the game for professionals and novices alike. Their newest features, like AI-driven design assistance and PageSpeed Booster, reflect their commitment to practical innovation, ensuring sites are aesthetically and functionally top-notch.
However, it's not all smooth sailing. While 10Web scores high on usability and performance, it can be a pricier option for those on a budget, and its capabilities might not suffice for highly complex websites. Yet, for many, its pros — including seamless WordPress integration and robust security features — outweigh the cons.
Also read: AI for Sales: Stay Ahead of the Competition in 2023
Wix ADI: Best for beginners seeking tailored website designs
---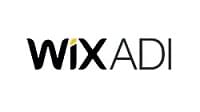 Wix ADI, standing for Artificial Design Intelligence, is a trailblazer in the realm of AI-driven website creation, having been introduced to the market by Wix in 2016.
The platform prides itself on crafting personalized, intelligent experiences. From offering AI-powered tools that assist in business expansion, such as automated product description and content generation, to providing a plethora of customization options for branding consistency, Wix ADI is a comprehensive platform combining Wix's extensive experience in website creation with AI technology, known as GenAI.
Jimdo: Best for quick online presence with minimal input
---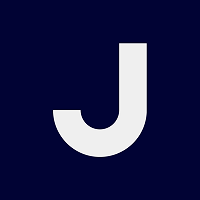 Jimdo, established in 2007, allows individuals and small businesses to craft their online presence seamlessly.
The introduction of Jimdo Dolphin, an AI-driven website builder, marks a pivotal point in the platform's evolution. Dolphin intuitively understands your design needs, making site creation a breeze while automatically handling intricate tasks like SEO. However, it's not without its limitations, as some users might seek more advanced customization options. Nonetheless, Jimdo's commitment to providing a balanced blend of simplicity and functionality remains its most significant allure.
CodeWP: Designers transitioning to WordPress development
---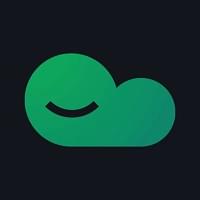 CodeWP, though a newer entrant in the AI website builder space, has quickly gained traction for its innovative approach, particularly among designers venturing into WordPress. The platform is lauded for its AI's ability to simplify the complexity of WordPress coding, a boon for designers. Its recent updates have significantly refined the AI's predictive design capabilities, offering users finer control over website aesthetics while broadening its template repertoire to cater to diverse creative needs. This focus on intuitive design, however, comes with its challenges; some users report a steep learning curve, an issue CodeWP counters with extensive support and educational resources.
GoDaddy AI: Small businesses seeking an all-in-one solution
---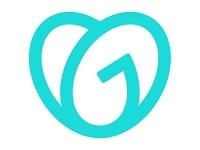 GoDaddy, a veteran in the domain registration and web hosting industry, has recently taken a significant leap by integrating AI into its Website Builder.
Launched in June 2023, this new feature aims to make the website-building process more efficient and user-friendly. Small business owners can now answer a few questions in conversational language, and the AI will generate a website complete with relevant imagery and content.
This includes content suggestions for popular pages like "About Us," "FAQs," and "Reviews." The AI tool also allows for more frequent updates without the need for extensive writing, making it a time-saving solution for entrepreneurs.
Key components of AI website building software
When it comes to AI website building software, there are several key components that contribute to its functionality and effectiveness:
Artificial design intelligence (ADI): This is the core engine that automates the design process based on user input and data analytics. It can suggest themes, layouts, and even content.
Natural language processing (NLP): Enables the software to understand user queries in a conversational manner, making it easier for users to specify their requirements.
Content generation: AI algorithms can automatically generate text, images, and other content based on the context and industry of the website.
SEO optimization: Many AI website builders come with built-in SEO tools that analyze and optimize the website for search engines automatically.
User behavior analytics: These tools track how visitors interact with the website, providing insights that can be used to make data-driven design decisions.
E-commerce integration: For businesses, AI can manage inventory, recommend products to users, and even handle basic customer service queries.
Mobile responsiveness: AI algorithms ensure that the website design is automatically optimized for various screen sizes and devices.
Drag-and-drop interface: While not AI per se, this feature often complements AI functionalities by allowing users to make manual adjustments easily.
Template library: A wide range of pre-designed templates that the AI can customize according to user needs.
Scalability: As your business grows, the AI algorithms adapt and scale the website features accordingly.
Also read: Best AI Software for 2023
Finding the right AI website builder for your business
From automating design processes with Artificial Design Intelligence to optimizing your site for search engines, these platforms offer a plethora of features that can save you time and resources. However, not all AI website builders are created equal.
When choosing the right platform for your business, consider the key components like ADI, SEO optimization, and scalability. Look for a builder that aligns with your specific needs—be it e-commerce integration or analytics. Take advantage of free trials and customer reviews to get a feel for the user experience and capabilities of the software.
Your website is often the first impression potential customers have of your business. Make it count by selecting an AI website builder that not only simplifies the design process but also empowers you to create a website that truly represents your brand.
Featured Partners: IT Software
1

Zoho Assist
Zoho Assist is a premium remote support tool tailored to the needs of IT professionals. This IT software solution enables unified support and efficient service management. It's versatile, compatible with various workplace environments, and easy to integrate with top help desk and live chat tools. With industry-standard features, Zoho Assist empowers organizations to optimize their IT support, work efficiently, and elevate client service standards.
2

Site24x7
Site24x7 offers unified cloud monitoring for DevOps and IT operations, and monitors the experience of real users accessing websites and applications from desktop and mobile devices. In-depth monitoring capabilities enable DevOps teams to monitor and troubleshoot applications, servers and network infrastructure, including private and public clouds. End-user experience monitoring is done from more than 110 locations across the world and various wireless carriers.
3

NinjaOne
NinjaRMM is NinjaOne's powerful easy-to-use RMM, offering all the features, flexibility, and power MSPs need in a fast-to-setup, easier-to-use package. NinjaRMM gives you complete visibility into and control over your Windows, Mac, and Linux servers, workstations and laptops as well as virtual machines, and networking devices. Our centralized, policy-based management approach puts automation at the center of your endpoint management strategy. NinjaRMM is built for the way MSPs work.
Frequently Asked Questions
Technology Advice is able to offer
our services
for free because some vendors may pay us for web traffic or other sales opportunities. Our mission is to help technology buyers make better purchasing decisions, so we provide you with information for all vendors — even those that don't pay us.