Business intelligence (BI) is a catch-all term that refers to activities related to gathering, storing, and analyzing data. Many jobs fall under the umbrella of BI, and given the focus on big data right now, most of them are highly in demand.
Also read: Business Intelligence vs. Data Analytics
According to a report by Zippia, the projected business intelligence analyst job growth rate is 21% from 2018-2028. BI-centric salaries have increased by 10% over the last five years, and that number is slated to continue climbing. Given the increasing demand for data-driven decision-making coupled with the almost limitless tools at our disposal, now is the ideal time to consider a career in the BI field.
Here are seven business intelligence jobs to consider:
Data Analyst
Business Analyst
Data Scientist
Data Engineer
BI Solutions Architect
BI Developer
Data Visualization Specialist
Data Analyst
Salary
BI data analysts collaborate with cross-functional teams to understand business objectives, ensure data accuracy, and provide recommendations based on their analyses.
Business Analyst
Salary
BI business analysts are tasked with gathering requirements from stakeholders, defining key performance indicators (KPIs), and ensuring that BI tools meet the organization's goals.
Leveraging platforms like Microsoft Power BI, Tableau, or QlikView, they design dashboards and reports that present actionable insights. Business analysts also work closely with data engineers and IT teams to integrate various data sources, ensuring seamless data flow.
Data Scientist
Salary
Beyond the technical aspects, BI data scientists work closely with various business units, understanding their needs and translating complex data findings into actionable recommendations.
They are tasked with visualizing these insights using BI tools like Tableau or Power BI, making it accessible for non-technical stakeholders. Another core aspect of the job is to continuously monitor and refine analytical models to ensure they remain relevant and effective. Their role is not just about analyzing data but also about bridging the gap between data and actionable business strategies.
Data Engineer
Salary
Data engineers collaborate with data scientists and analysts to understand their data needs and ensure that the data infrastructure supports complex analytical tasks.
They are tasked with ensuring data security, backup, and recovery processes are in place. Continuous monitoring of system performance, making necessary adjustments, and recommending upgrades to improve system efficiency are also part of their role. As the backbone of the business intelligence unit, they play a crucial role in ensuring the organization can leverage data effectively for decision-making and strategic initiatives.
BI Solutions Architect
Salary
In addition to the technical aspects, BI solutions architects play a consultative role.
They advise on best practices, ensuring data accuracy, security, and compliance, while also leading the evaluation and selection of BI tools and technologies.
Collaborating with cross-functional teams, they ensure that the BI infrastructure is scalable, reliable, and efficient, optimizing performance.
BI Developer
Salary
Along with the aforementioned technical tasks, BI developers collaborate with business units and data analysts to understand the company's operations and tailor their solutions to address specific challenges.
They are tasked with ensuring data accuracy, optimizing performance, and providing end-users with insights through interactive dashboards and reports. Continuous monitoring, troubleshooting, and fine-tuning of BI tools, systems, and databases are also part of their daily activities.
Data Visualization Specialist
Salary
Beyond creating visualizations, data visualization specialists collaborate closely with data analysts, engineers, and business stakeholders to understand and refine requirements.
They are responsible for ensuring data accuracy, optimizing performance of visual reports, and continuously iterating based on feedback. A key component of the job is staying updated with the latest trends and best practices in data visualization.
Other BI jobs
BI Consultant: $70,000 to $130,000
BI consultants advise businesses on strategies and best practices for collecting, analyzing, and visualizing data to improve decision-making processes.
BI Project Manager: $90,000 to $150,000
BI project managers oversee the implementation of BI projects, ensuring they are completed on time, within scope, and meet business objectives.
BI Systems Administrator: $70,000 to $120,000
BI systems administrators manage and maintain the infrastructure of BI tools, ensuring optimal performance, security, and accessibility for users.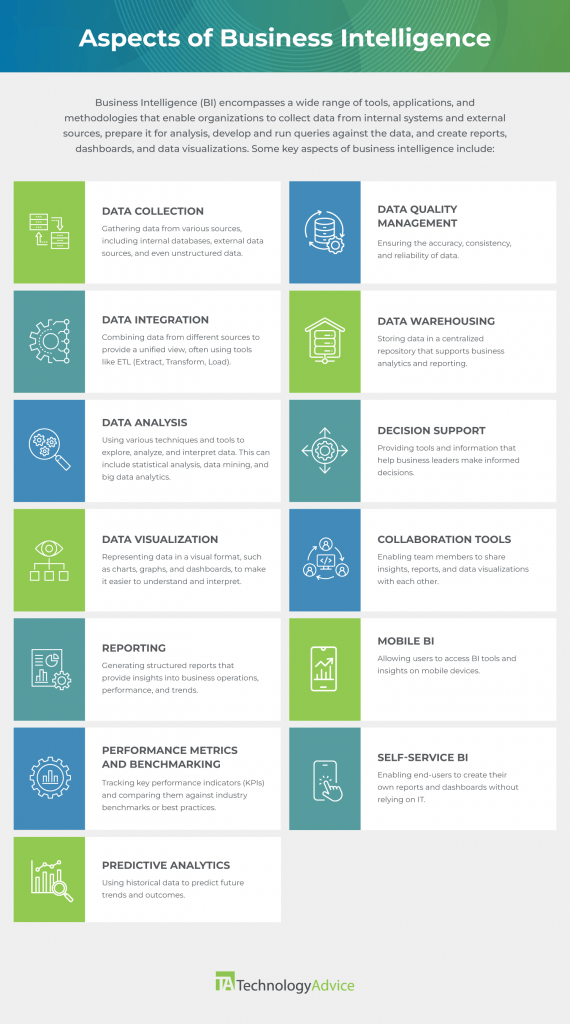 The future of BI careers
The emphasis on data-driven decision-making has led to a surge in demand for BI roles, with salaries reflecting the high value placed on these positions. From data analysts to BI consultants, each role plays a pivotal part in harnessing the power of data to drive business strategies and outcomes.
As organizations continue to invest in BI tools and technologies, the opportunities in this field are bound to expand. For those considering a career in BI, the future looks promising, with a plethora of roles to choose from and competitive compensation packages on offer. Whether you're a seasoned professional or just starting out, there's no better time to dive into the world of business intelligence.
Looking for the latest in Business Intelligence solutions? Check out our Business Intelligence Software Buyer's Guide.
Featured Partners: Business Intelligence
1

Domo
Domo puts data to work for everyone so they can multiply their impact on the business. Underpinned by a secure data foundation, our cloud-native data experience platform makes data visible and actionable with user-friendly dashboards and apps. Domo helps companies optimize critical business processes at scale and in record time to spark bold curiosity that powers exponential business results.
2

Yellowfin
Yellowfin's intuitive self-service BI options accelerate data discovery and allow anyone, from an experienced data analyst to a non-technical business user, to create reports in a governed way.
3

Wyn Enterprise
Wyn Enterprise is a scalable embedded business intelligence platform without hidden costs. It provides BI reporting, interactive dashboards, alerts and notifications, localization, multitenancy, & white-labeling in any internal or commercial app. Built for self-service BI, Wyn offers limitless visual data exploration, creating a data-driven mindset for the everyday user. Wyn's scalable, server-based licensing model allows room for your business to grow without user fees or limits on data size.
Frequently Asked Questions
Technology Advice is able to offer
our services
for free because some vendors may pay us for web traffic or other sales opportunities. Our mission is to help technology buyers make better purchasing decisions, so we provide you with information for all vendors — even those that don't pay us.