Cloud computing is booming across a variety of industries, especially with the growth of remote work. Even though it's a time-consuming process, the cloud can provide extensive financial benefits like budget savings and increased workplace productivity. In fact, companies can save an average of 15 percent on all IT costs by migrating to the cloud.
Looking to migrate your business to the cloud? Check out our Cloud Backup and Storage Product Selection Tool and Guide for the best cloud backup and storage solutions. After answering a few questions about your cloud needs, you'll get a short, customized list of products.
Saving money with cloud computing services
Public vs. private clouds
When moving your data and applications to the cloud, you need to decide between a public or private cloud environment. Public clouds are hosted by providers like Amazon or Microsoft, and each one can host several different companies. The data is segregated to keep it organized and secure, but this multitenancy keeps prices low. Additionally, public clouds are maintained by the vendor, reducing operating costs for the company purchasing cloud space.
Private clouds, on the other hand, are hosted by the company storing their data on the cloud. There is no data from other companies on these clouds, which is often required for businesses in highly-regulated industries to meet compliance standards. Because there is only one company per cloud environment, the cost is often higher than with public clouds. This also means that the organization itself is responsible for maintenance.
To offset the higher costs of private clouds but still adhere to compliance requirements, some organizations opt for hybrid cloud or multicloud environments. With a hybrid environment, companies can place their sensitive or regulated data on private clouds, while keeping everything else on a public cloud. Hybrid clouds offer more flexibility and reliability than using a single cloud environment.
Also read: How the Cloud and Mobile are Changing Professional Services
Reduces the necessary amount of hardware
An advantage of public cloud computing is the reduction in hardware costs. Instead of purchasing in-house equipment, hardware needs are left to the vendor. For companies that are growing rapidly, new hardware can be large, expensive, and inconvenient. Cloud computing alleviates these issues because resources can be acquired quickly and easily. Even better, the cost of repairing or replacing equipment is passed to the vendors.
Along with purchase costs, off-site hardware cuts internal power costs and saves space. Large data centers can take up precious office space and produce a large amount of heat. Moving to cloud applications or storage can help maximize space and significantly cut energy expenditures.
Also read: IaaS vs. PaaS: Which Cloud Model is Right for Your Business?
Less demanding labor and maintenance
Cloud solutions can also lead to a dramatic decrease in labor and maintenance costs. As a result of the hardware being owned by vendors and stored in off-site locations, there is less demand for in-house IT staff. If servers or other hardware need repairs or upgrades, it is the responsibility of the vendor and doesn't cost your company any time or money.
Eliminating routine maintenance can free your IT staff to focus on important initiatives and development. In some cases, this could even mean reducing staff size. For companies lacking the resources for an in-house IT staff, the cloud will help eliminate costly third-party hardware repair bills.
Higher productivity
In addition to the outright labor savings, cloud computing can be extremely cost-effective for enterprises because of the increase in workforce productivity. The deployment of cloud software is notably faster than conventional installation. Instead of the weeks or months that a standard company-wide installation may take, cloud software deployment can happen in a matter of hours. This means employees can spend less time waiting and more time working.
Adoption time is also decreased with cloud solutions. SaaS applications are typically available through a web browser and can be learned quickly and easily. Finally, most cloud storage and software applications are available anywhere with an internet connection. This is great news for enterprises that rely on travel or have telecommuting policies in place.
Lower initial capital investment
Typically, cloud solutions are available in a pay-as-you-go pricing model. This format provides savings and flexibility in several ways. Foremost, your company doesn't have to pay for software that isn't being utilized. Unlike an upfront license, cloud software typically only costs per user. Additionally, pay-as-you-go software can be canceled at any time, reducing the financial risk of any software that doesn't work.
The up-front cost of the cloud is also lower than in-house solutions. For companies that need top-tier products but don't have extensive funds immediately available, cloud solutions provide fantastic flexibility.
Cloud computing can help you save on investments in other areas as well. By storing data and applications on the cloud, your employees can access them wherever they are, improving work from home capabilities. This means you'll need less office space and can lower your rent and utility payments.
Top public cloud computing providers
If you're ready to make the jump to cloud computing, here are a few providers you should consider.
Amazon Web Services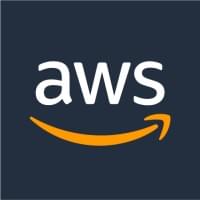 Amazon Web Services (AWS) owns a large portion of the market share for cloud computing and offers a large feature set, including support for analytics, storage, developer tools, and security. The platform offers a pay-as-you-go pricing model, allowing companies to only pay for what they use each month. Customers like how reliable AWS is, thanks to the number of data centers it has all over the world.
Google Cloud

Google Cloud is still expanding their cloud offerings, but they can provide a lot of value, especially to companies that are new to cloud computing. The platform supports a large selection of industries, including software development, healthcare, retail, and manufacturing, and it's available in over 200 countries. Google even offers free credits for new users to help them get started. Customers like how flexible the service is and the different options that are available.
Microsoft Azure

Microsoft Azure is quickly gaining ground to tie AWS for the largest cloud computing market share, especially as their offered services grow. The system offers over 200 products, including support for the internet of things (IoT), artificial intelligence (AI) and machine learning (ML), and mobile application development. To attract new customers, they're even offering some of their most popular services free for a year. Customers like the stability of the platform and how easy to use many of the features are.
Making the jump to cloud computing for your business
Have you considered maximizing your budget with cloud computing solutions? If not, it's time to look into what the cloud can offer. Cloud migrations can be intimidating, but all of the benefits they offer make them worth the time and effort. Saving money is great, but the advantages don't stop there. You can also reduce the workload on your IT team, get more productivity from your employees, and lower the amount of hardware you need to keep and maintain.
Ready to get started? To make finding the right vendor easier, TechnologyAdvice has done the heavy lifting for you. Check out our Cloud Backup and Storage Product Selection Tool and easily compare over 50 cloud storage and backup tools.
Technology Advice is able to offer
our services
for free because some vendors may pay us for web traffic or other sales opportunities. Our mission is to help technology buyers make better purchasing decisions, so we provide you with information for all vendors — even those that don't pay us.