Frankenstein. Moby-Dick. Star Wars.
Whether it's for motivation, education, or entertainment, everyone loves a good story. And that includes businesses. In fact, it's one of the reasons why business intelligence is still growing, as companies search to uncover the narratives hidden in their data.
The human resources (HR) department is no exception. As talent becomes a scarce commodity, organizations are now applying analytics to their people data.
If retailers can use purchase history data to accurately predict when someone will run out of makeup, why can't businesses use behavioral data to spot employee attrition and identify turnover risk?
The intersection of data and human behavior has led to the consumerization of workforce HR analytics tools. Historically, IT had access to business data, and HR relied on them to create workforce reports. But, as technology has advanced, these tools have become increasingly easy to use. Now, HR departments can get the data they need from accessible, self-service human resources software.
Looking for the right HR solution for your business? Save time by requesting a free, no-hassle shortlist of the best software for your needs. To get started, complete the form by clicking the banner below.
What is an HR dashboard?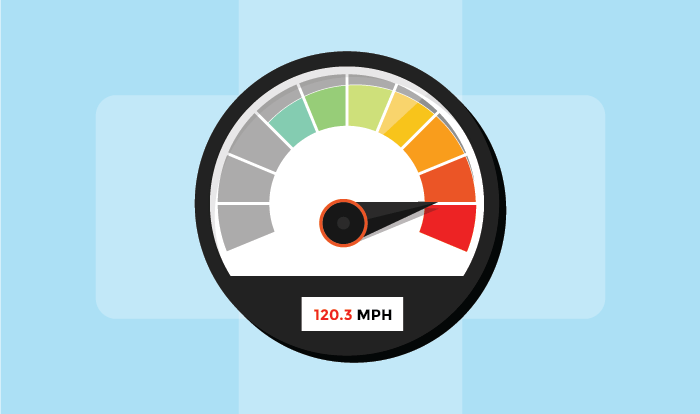 Acquiring, developing, and retaining talent is complex. From recruiting to performance management, businesses increasingly rely on technology to help monitor the lifeblood of the company. From payroll to performance measurements to goal alignment, HR solutions provide a great deal of worker information.
But, simply collecting data isn't helpful. Data is only valuable when it tells a story.
That's where modern HR technology and analytics comes in. It helps companies aggregate and present employee data in a meaningful way. In turn, that lets businesses make data-driven decisions.
Where should time and money be spent to source new candidates?

What is the difference in skill level between top and bottom performers in the company? How can you bridge that gap?

How many high potential leaders does the company have, and what is the risk of losing them?

Are you strong or weak in the skill capabilities your company needs in the next three to five years?
To help spot these trends, an HR dashboard solution collects the most relevant information — the reports and KPIs (key performance indicators) you actually care about — and organizes it on one screen. Charts, graphs, and meters visualize this information.
Presenting the data graphically helps with monitoring everything at a glance and gauging company progress toward goals. Human resources dashboards can also be used to drill down to get more information and can be customized to show only high-priority objectives.
How are HR dashboards used?
HR dashboards can serve a variety of different purposes, but they all function to improve the organization's efficiency using data. HR systems use these screens to provide information that enables human resource professionals to track, analyze, and report on their HR KPIs.
These software solutions present data and relevant HR KPI information to human resources teams through dashboards. KPIs can involve a variety of HR metrics to track indicators of the organization's progress toward reaching its objectives. This is commonly presented in reports that portray a visible representation of the analyzed data. HR professionals can easily view all of the information they need on their dashboard screens.
There are many different categories of information that can be represented on HR dashboards, relating to recruitment, human resource management, and compensation KPIs. The data pertaining to these human resources activities can be analyzed to reveal important trends including the costs associated with certain practices, like training and recruitment.
Oftentimes, these software tools enable HR professionals to configure their dashboards, allowing them to generate an at-a-glance view of relevant information needed to track the data and KPIs that are most important to them. HR dashboards can also be configured to provide automatic reports to key stakeholders and send users HR reports based on activity related to their KPIs.
Not all HR dashboard functions have to do with the review and analysis of KPIs. HR dashboards can also reveal information that is necessary to core HR tasks, including payroll processing features, employee information, and more. After all, this information is all important data for tracking HR performance indicators.
What makes a good HR dashboard?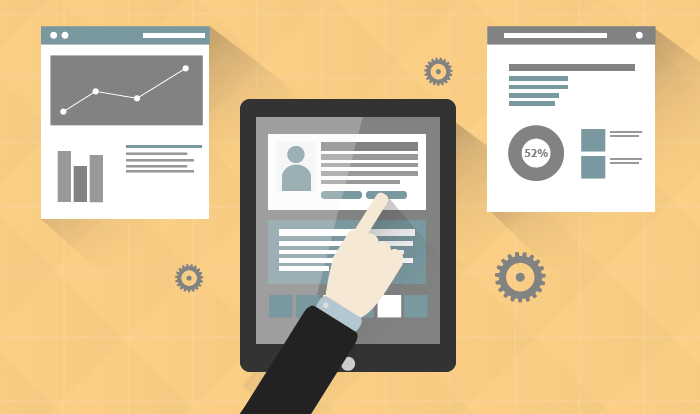 HR dashboards are useful for analyzing performance and identifying areas for improvement in an organization. They're not only important to HR managers but C-level executives as well.
Decision-makers ensure the company strategy is aligned from executive to managerial to individual goals. Executives and HR leaders must work together to identify the data they need in order to take action. Then, that data can be collected and monitored to keep workforce performance aligned with organizational objectives.
A good HR dashboard will provide a concise and intuitive display of clear key performance indicators. Below are a few tips to consider when customizing or creating an HR dashboard:
Narrow down metrics:

The right KPIs should guide the decision-making process and benchmark performance, so stick to the eight to 12 most important visualizations, and drill down as necessary.

Only measure meaningful data:

The goal is to monitor key metrics which can be linked to a future course of action; therefore, the most valuable data to monitor is that which you can glean actionable insights for decisions.

Dive deeper:

To find a balance between measuring everything and measuring nothing, businesses must first pinpoint the challenges of each department, determine which are related to HR, and then, determine what metrics would provide insight into these challenges.
Let's use employee retention as an example; it's a huge challenge for most businesses. Simply monitoring the annual or monthly turnover rate provides no context. To gain information about underlying causes, the voluntary turnover rate must be segmented into multiple categories, such as retirement versus non-retirement, department or manager, skill level, and age.
Are you losing millennial employees? Are workers leaving due to their relationship with a manager? Go beyond basic metrics to find the story.
Remember, a dashboard is a means to an end. Monitoring HR data alone won't revolutionize a company; taking action will. If your HR dashboard isn't driving informed decisions and strategies, then modify it until it does. Continual advantage comes from continual improvement.
Common Types of HR Dashboards
Workforce demographics
Workforce demographics dashboards and diversity dashboards can analyze data about staff members based on their genders, ages, location, ethnicities, roles, and departments. By tracking data and trends related to workforce demographics, public sector HR personnel can maintain diversity in their staff and carry out best practices for recruitment that will support a well-balanced roster of employees.
Payroll is of course a key factor of workforce demographics dashboards as well. These dashboards can include reports on how the average and maximum amounts of wages are distributed to staff members, so users can ensure their organization is appropriately allocating their compensation to support the workforce's diversity.
Tracking these workforce demographics may also provide insights to support operations involved in strategic workforce planning. For example, dashboards that provide information on workforce age distribution can be helpful for an HR professional to determine staff retirement rates and employee turnover rates, so they can plan their workforce hiring practices accordingly.
Employee performance
Employee performance dashboards measure and analyze employee data to show HR teams relevant KPIs regarding the value, progress, and efficiency of their staff members and overall workforce. This can involve people analytics information pertaining to employee productivity, such as data on compensation, absenteeism, overtime hours, leave analysis, and performance ratings.
The employee productivity KPIs are usually measured according to criteria and goals set by the organization. Many HR performance dashboards show the overall labor effectiveness not just for individual employees, but also by department. These types of HR metrics can reveal valuable insights into areas of the workforce where improvement is needed, so HR managers can dedicate their attention appropriately.
Performance dashboards may also be able to reveal detailed information regarding the demographics of employees within each of these categories. For example, a dashboard may be configured to display the average percentage of absenteeism for male or female members of the workforce.
Recruitment
Recruitment dashboards can display HR reporting on recruitment metrics based on the organization's onboarding data. For example, HR management users can track the organization's recruitment costs, like the costs for the time dedicated to candidate selection and new hire training.
HR executives can use their workforce data to calculate KPIs to help the organization reach its objectives, enabling hiring teams to appropriately plan their recruitment pipelines. Additionally, recruitment dashboards can present information to help HR professionals understand their hiring funnels and identify areas of employee onboarding processes that may require improvement.
Another example of how recruitment dashboards can benefit HR staff is by revealing information that can help them improve their recruitment strategies. Data collected about how current qualified staff members were informed about the open roles can tell HR professionals how they should advertise their jobs to gain more strong candidates.
Examples of HR dashboards
Now that you know the prerequisites for a good HR dashboard, it's time to familiarize yourself with some examples. Let's examine a few dashboards from leading HR software vendors, so you can better navigate the market.
Workday
TechnologyAdvice rating: 4.5/5
Workday is a leader in enterprise HR software, and their software redefines how organizations unify data spread across multiple sources and systems. Workday combines big data analytics and HR into one simple, intuitive interface.
Users can combine Workday data with non-native data for in-depth reports and dashboards that are accessible on a tablet, smartphone, or desktop. An all in one human capital management platform should provide insights regarding retention and performance, in addition to bread and butter metrics such as headcount, absenteeism, workforce productivity, performance goals, and HR to staff ratio.
---
Jobvite
TechnologyAdvice rating: 4/5
In addition to end-to-end dashboards, you can also access HR dashboards in standalone systems such as a recruiting or applicant tracking systems. Jobvite's simple interface details how efficient a company's recruiting process is, by tracking metrics such as hires by recruitment source, and the hiring manager interview to offer ratio.
You can also track referrals, which lets you know how likely your employees are to recommend your company to a friend or colleague. This provides insight into employee satisfaction and comparative data per department referrals. If referrals are severely lacking in one business unit, it's a red flag that the team or manager could be improved.
---
OfficeVibe
TechnologyAdvice rating: 4.5/5
If you want to keep a finger on the proverbial pulse of your organization, OfficeVibe can help. The company specializes in technology that regularly measures employee engagement and satisfaction in order to promote better employee morale, increase productivity, and reduce turnover.
Each week, Officevibe automatically sends a quick survey question to employees. The results of these pulse surveys can be viewed by manager's on their dashboard as the results are collected. Officevibe's platform can also be accessed via smartphones and mobile devices.
Finding the right HR software can feel frustrating. It doesn't have to.
A good HR dashboard is an invaluable tool for businesses. Companies need to be able to see, understand, share, and act on their workforce data. If your company has difficulty analyzing performance or identifying areas for improvement, consider upgrading to a modern HR solution that uncovers the meaningful stories inside your data.
Need help finding the best HR technology for your business? Complete the form on our HR software page. Our Technology Advisors will listen to your specific needs and send you a free, personalized shortlist of the best software for you. Getting started is easy and takes less than five minutes.
Featured Partners: HR Software
Rippling is the first way for businesses to manage all of their HR, IT, and Finance — payroll, benefits, computers, apps, corporate cards, expenses, and more — in one unified workforce platform. By connecting every business system to one source of truth for employee data, businesses can automate all of the manual work they normally need to do to make employee changes.
Paycor's HR software modernizes every aspect of people management, which saves leaders time and gives them the powerful analytics they need to build winning teams. Paycor provides a full suite of HCM solutions with a single source of truth for employee data, so users never have to switch platforms, log-in to multiple systems, re-key data or open multiple spreadsheets. Everyday processes become simplified, allowing organizations to focus on their most important work.
BambooHR is an award-winning HR platform that helps your growing organizations automate, centralize, and connect your people data all in one place. It gives you a one stop shop to manage data, hire talent, run payroll, and help employees grow.
Technology Advice is able to offer
our services
for free because some vendors may pay us for web traffic or other sales opportunities. Our mission is to help technology buyers make better purchasing decisions, so we provide you with information for all vendors — even those that don't pay us.