It's been 10 years since the initial push for electronic health records (EHRs) and electronic medical records (EMRs) via the Health Information Technology for Economic and Clinical Health (HITECH) Act, first passed in 2009. Part of the plan to shake the US out of the Great Recession, lawmakers primarily passed HITECH to bring the US into the 21st century by digitizing health records and increasing data security.
But what have we learned in the past 10 years of expanded EHR use? Most doctors still find that their EHR is clunky and inefficient, and it builds barriers between them and their patients. They use EHRs every day as their primary software, and the doctors we spoke with know what they want from their EHR.
We talked to real doctors and medical practitioners who use healthcare technology every day. These are the things they want. Download the ebook to read more.
Top Electronic Health Record Software Recommendations
Built for speed and efficiency, ChartLogic's EHR Software offers the latest features for you and your practice to spend less time fumbling with bulky software and more time with patients. Take advantage of complete customization, voice dictation, note template builder, ePrescribe, telehealth, and much more!
Learn more about ChartLogic Electronic Health Record Software
Need a Little Help?
Talk with a software expert for free. Get a list of software that's great for you in less than 15 minutes.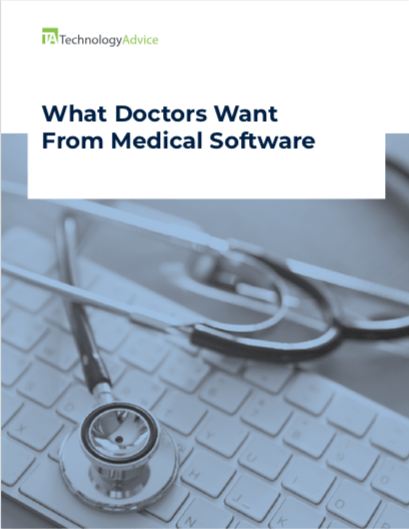 Do you know what doctors want from their medical technology?
We asked real doctors and medical practitioners about the features they need.
Download the Guide