It's a common misconception that all salespeople are extroverts. There are many of us introverts hiding out in the ranks — we just happen to operate a little differently.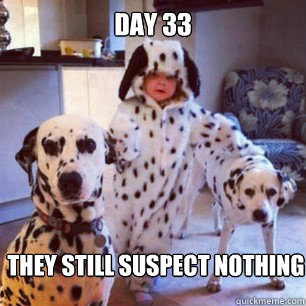 Common stereotypes of introverts like the nerd, the book worm, or the recluse tend to accentuate the solitary traits of introverts, to negative effects. And yet introverts have many positive qualities that they bring to the workplace and sales team, including
The ability to listen intently to others
The appearance of modesty or humility when talking
True excitement about or true belief in a product or service
The ability to provide deep, thoughtful responses with enough preparation time
Also Read: 11 Creative Sales Contest Ideas And Why They Work
Introversion doesn't mean someone is bad at talking with others or that they can't sell as well as an extrovert. But introverts benefit from time to prepare, a good understanding of the product offering, and time to recover the energy that they expend in social situations.
While these selling tips are designed for introverts, they'll help anyone across the spectrum from introvert to extrovert prepare for that next big sale.
1. Practice a few key small talk questions
This is the first time you've ever called these people, so it's totally okay to pull out your go-to small talk questions.
Some examples:
What's the weather like where you are?
Did you do anything exciting this weekend?
What's your favorite thing to do in your free time?
What's one interesting thing about you that no one would guess?
Tell me about yourself.
Because this is a business call, you don't want to be perceived as wasting their time. Do some thinking about the kinds of questions you can ask that also provide insight into the type of conversation you're about to have.
2. Know your targets
Use publicly available background information to inform your conversation. Be careful with this, however, because you don't want to intrude too far into their personal life. Whenever you walk the line between informed and creepy, you run the risk of scaring away your prospect. Ask yourself if you would feel comfortable if someone knew about this part of your background before you bring it up.
Helpful places to gather information for your call:
LinkedIn: You can often find the target's hometown or interesting information on their background.
Company website: Look at the team or about us page on the website. Many companies will include a short bio with team photos.
Twitter: check to see if the employee has a public twitter account, or has a customer-facing account. Be sure to follow them.
Publicly available media: A quick Google search can help you find out if the target has been featured in local business news lately.
With any of these forms of research, don't go too deep. It's fun to bring up a CEO's inclusion of top business people in their area, but not cool to reference that article about making the Dean's List from their freshman year of college. Don't use Facebook, Tumblr, or Snapchat for research. These social accounts can get too personal.
3. Warm up with other channels first
Social media doesn't have to be just for research. Use opportunities to communicate outside of a phone call to warm up these prospects so that call doesn't feel so awkward. The advantage of using social media or email to converse with prospects is that you get to edit your message before it goes out, something that's not so easy to do on the phone.
If you and your prospect are acquainted on social media, you can come to the phone feeling like old friends. Or maybe you'll get lucky and the prospect will believe in asynchronous communication, so you can communicate via email and never get on the phone. However you communicate, make sure to log all of your conversations in your customer relationship management software (CRM), or choose a CRM that automatically tracks your email, social media, and phone conversations. TechnologyAdvice can help you find the right CRM.
4. Come prepared for questions
Prepare, prepare, prepare. Keep a running tally of all of the objections that you've heard so far. If you're like me and your introversion is tempered with a little neuroticism, you can probably imagine all the potential objections that anyone might ever have, and even a couple that no one but you would dream up.
Prepare answers to known and possible objections, and you're less likely to be caught unawares, scrambling for answers. You can speak with confidence.
5. Watch your language
Introverts tend to talk around the subject to keep from offending others, whereas extroverts get straight to the point. If you can plan out all the of things you need to cover in your meeting and practice speaking directly to those, you'll be much more successful. That way, if you get on the phone with an extrovert, you can match their way of speaking. If perhaps, you find yourself on the phone with another introvert, you can relax and start to temper your speech in a way that makes you most comfortable.
6. Get excited
What's your favorite part of your product offering? What really jazzes you up when you get to talk about it? Use that enthusiasm; it's infectious!
Better yet, make a list of several points that you're excited to share with customers. Talk about how your service department takes great care of customers, or how one company saves 15 hours a week on their daily processes with your product. If you come up with several selling points that you're excited about, then you have a list of benefits that you can point to for every customer.
7. Use your CRM
You've gone to all this trouble to gather information about your prospect, so don't let it get lost in your notebook or email. A CRM lets you take notes about each of your prospects and track your conversations, so you'll be prepared for the next round of phone calls.
With all this information about leads and prospects at your fingertips, you can also start to analyze what works with your target customer and what's best left forgotten.
If you're in the market for a powerful CRM, don't let the crowded marketplace get you down. TechnologyAdvice has expert advisors standing by to help you find the right sales software or CRM for your company's needs.
In the 5-minute phone call with our Technology Advisor, you'll tell them what kind of work you need to do, and they'll give you a list of 5 software options that meet that need. Call now at 877.702.2082, or fill out the form on our CRM product page and we'll contact you.
Top CRM Software Recommendations
We are a complete all-in-one business development, management, and automation tool that has everything you need to replace countless pieces of other software and solve nearly all your business problems. Entrepreneurs love us!
HoneyBook helps creative entrepreneurs and freelancers book more clients, manage projects, and get paid all in one place. With our business management software, you can automate your busy work and stay on top of all your to-dos, saving time and money so you can grow your business. It's like your own personal assistant. Small business owners and freelancers have used HoneyBook to increase their bookings and save time.
Really Simple Systems CRM helps you work smarter by managing and tracking your sales leads and customers, letting you get on with growing your business. Designed for growing teams B2B, our CRM is super-easy to set up and simple to use - with exceptional customer service. There's a customizable Sales CRM, plus options for Marketing and Service tools and external app integrations - so everything is in one place, enabling great team collaboration and customer relationships that drive sales growth.
Need a Little Help?
Talk with a software expert for free. Get a list of software that's great for you in less than 15 minutes.