MSP podcasts can provide managed service providers with a direct infusion of knowledge, opinions, and even music. Podcasts are quite similar to radio and can be considered an evolutionary spin-off. The best podcasts include a combination of interesting voices, interesting topics, and an understanding of good story-telling. Podcasts have become a valuable education tool for managed service providers (MSPs).
The startling popularity of podcasts continues to grow. Whether mowing the lawn, sitting at a desk, or cleaning the kitchen, listening to podcasts is an effective way of gaining valuable MSP insights from industry leaders and experts. Listening to podcasts can be done during routine activities, such as when driving a car or taking a walk.
Popular MSP podcasts include discussions on:
industry insights
best practices advice
experiences of MSP experts
tips for dealing with MSPs
MSP tools
gaining new clients
increasing profits
Ten of the more popular MSP podcasts
There are many podcasts available to the MSP community. Some focus on news updates, while others provide tips and advice. Some are for startups and others discuss finances and legal requirements. Listed below are some of the more popular podcasts.
Paul Green's MSP marketing podcast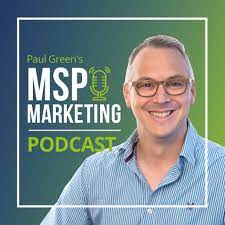 In the Paul Green's MSP Marketing Podcast (episode 99), Paul discusses the topic of How engaged are your MSP's staff and what motivates staff. Some of his topics are general business advice applied to MSPs, but many are focused on managed service news and tips. Paul can be a little wordy, but he has an easy-going style and a large following. He interviews guests, and each episode discusses a few MSP topics.
Tubb Talk
Richard Tubb, an IT consultant, discusses MSP and IT in his podcast TubbTalk. His top five podcasts are on MSP themes. TubbTalk shares useful advice on topics ranging from AI working with MSPs to succeeding with MSP customer service. Richard and his guests discuss different ways to operate an MSP. Many of his topics lean toward the technical side and may require some extra focus.
The Powered Services podcast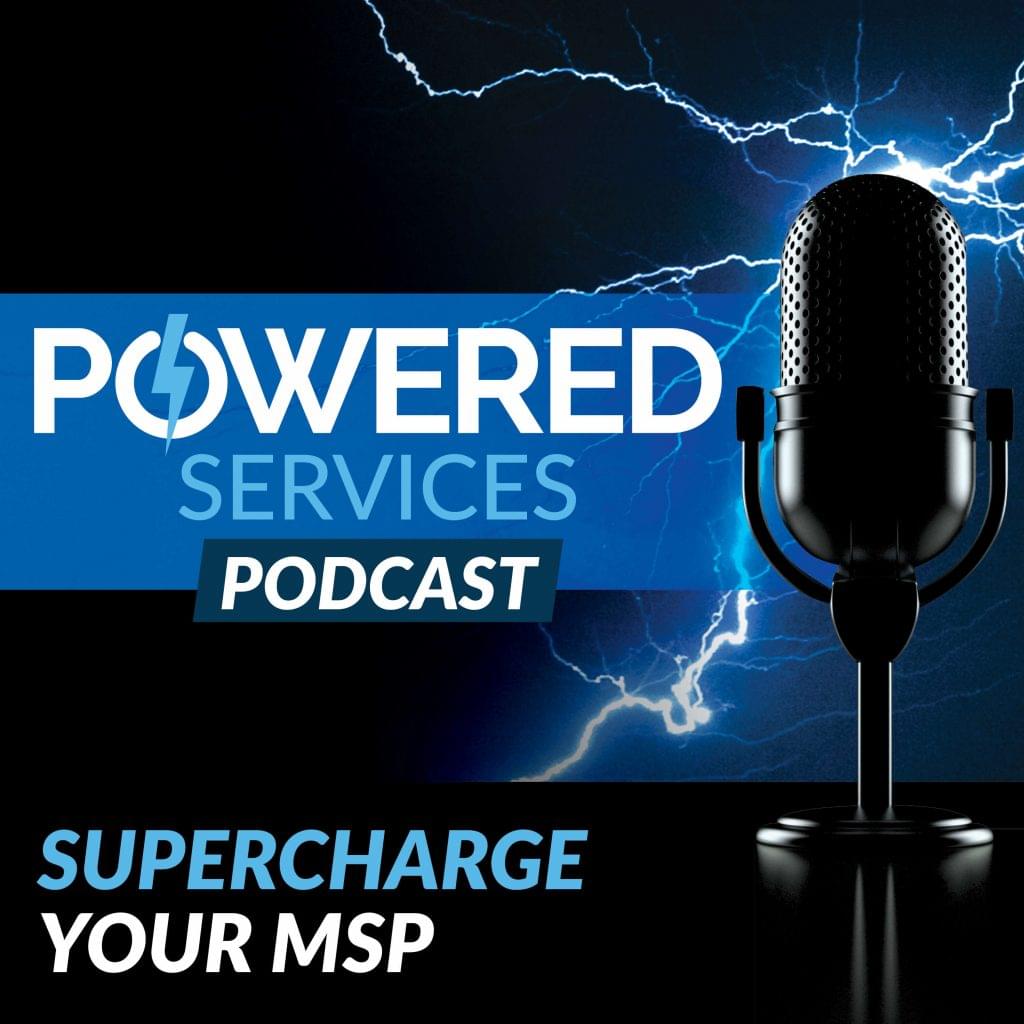 The Powered Services Podcast offers MSP owners valuable insights and discussions on efficiency and profits. Dan Tomaszewski is the host, and was a former CEO for an MSP. He has a first-hand understanding of the challenges in operating a successful MSP business. His goal is to equip and educate today's MSP professionals. Topics range from cybersecurity training and awareness to investing in CMMC (Cybersecurity Maturity Model Certification).
Many of Tom's episodes revolve around MSP/business themes. Discussions sometimes drift a little off-topic, but it's still a very popular podcast.
The MSP Zone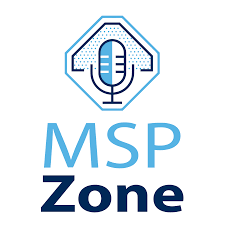 The podcast known as the MSP Zone discusses topics of interest to managed service providers, as well as news and events. Recent podcasts include titles like Analysis of the Pennsylvania "MSP" Bill and Automation for MSPs in 2022. The podcasts are hosted by Charles Weaver. Charles expresses occasional outrage, which could be off-putting to some listeners.
SuperPod
SuperPod is described as a no-filter MSP podcast, with Arvind Parthiban as the producer and a different weekly host. Arvind writes, "I interview the best MSP owners and experts across the globe who will share their playbooks and secrets. Only actionable advice. No BS. No 'over the top' stuff." He is the CEO of SuperOps.ai and a seasoned IT professional. Recent topics include customer success affecting MSP growth and MSPs building partnerships for additional growth and revenue.
MSP Survivalist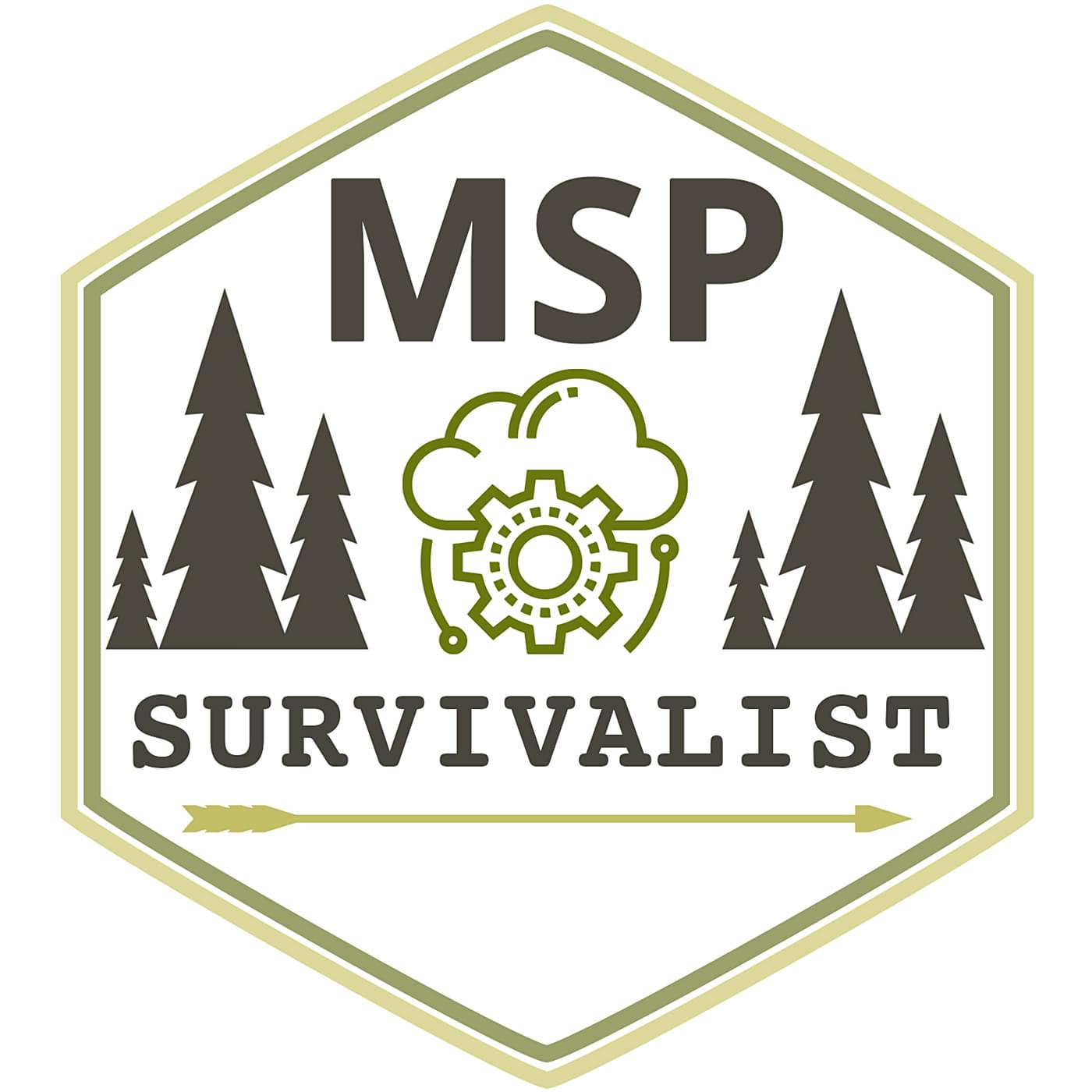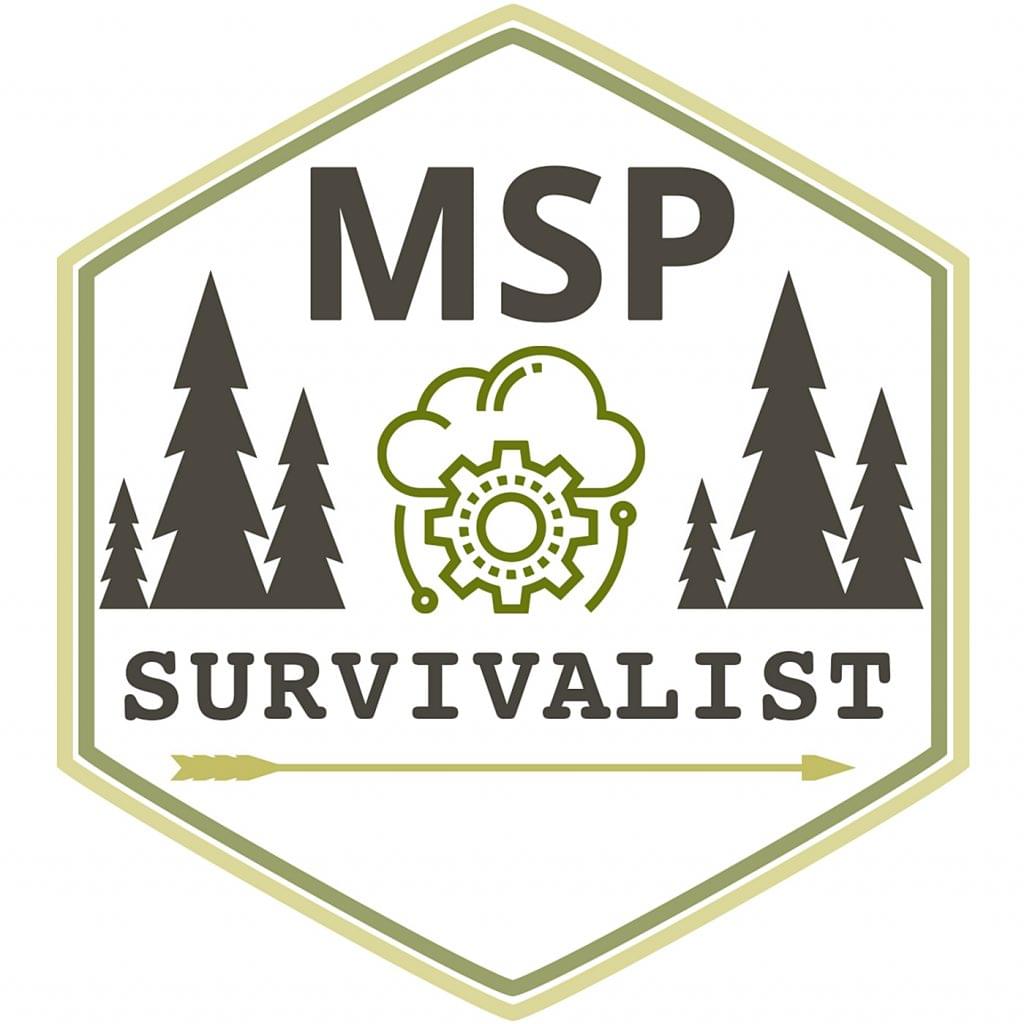 The MSP Survivalist started in September 2021 and offers a monthly podcast that addresses common MSP challenges. Topics range from dealing with cybersecurity threats to customer retention strategies to growing the client base. Their most recent podcast dealt with the development of a new MSP industry: Dental MSPs. These are managed service providers with customers in the dental field. They face some very unique challenges in dealing with both regulatory compliance and extremely sensitive data.
The RocketMSP podcast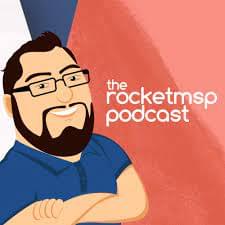 Steve Taylor hosts the RocketMSP podcast. It is an informative, educational, and entertaining podcast for the MSP/TSP community and describes the latest tools and operational concepts. Steve is known for not holding back and asking vendors the hard questions MSPs want answered (as opposed to the fluff they're trying to sell). These podcasts are supported by Apple.
The content is focused and useful and lately, seems to be focused a lot on security.
Business of Tech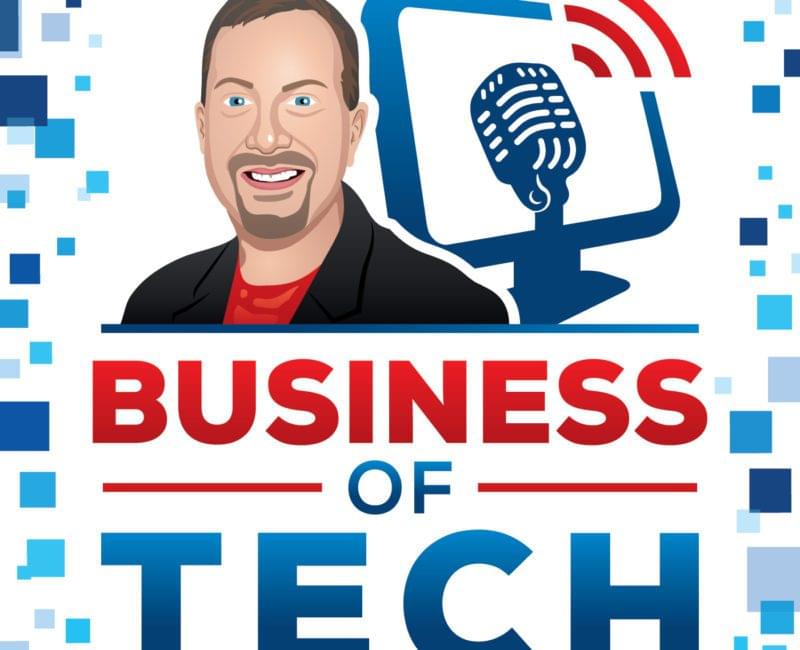 Dave Sobels hosts the Business of Tech and provides news updates on IT and MSP. Many of his podcasts are only five or six minutes long. He gives candid news updates on what he thinks is useful for people in IT and MSP. His delivery style has been called raw and well-informed. Dave owned an IT Solution Provider and MSP for over a decade. Later, he worked for a variety of vendors, such as GFI, LogicNow, Level Platforms, and Solarwinds.
SmarterMSP podcast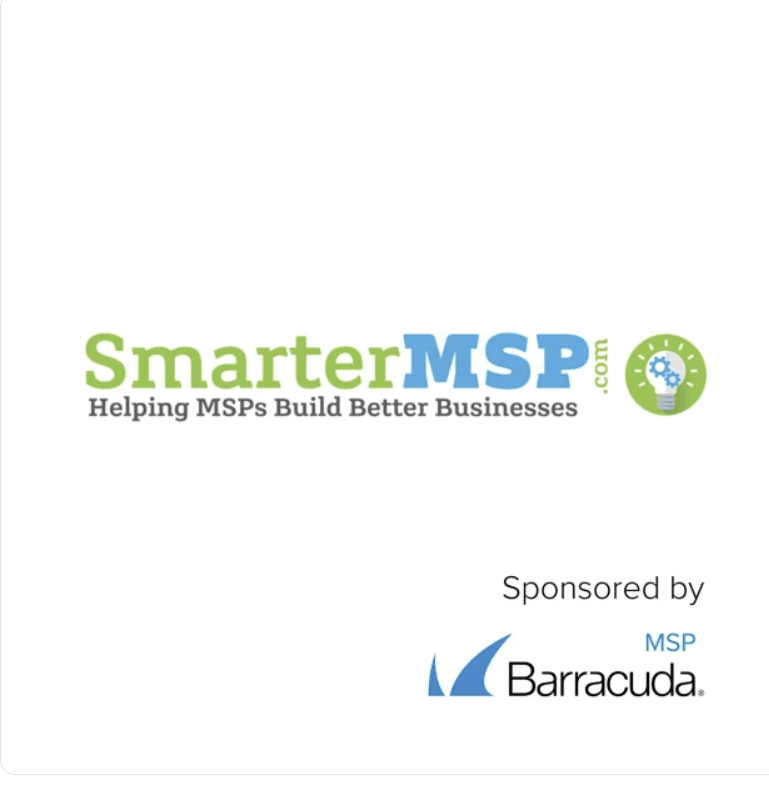 The Smarter MSP Podcast is hosted by Ken Bartlett and Sophie Robinson or Erin Crowley. This podcast seems to focus primarily on technical and security issues. It's sponsored by Barracuda MSP. The most popular episodes include topics such as, protecting against ransomware and using videos in a marketing strategy. Their mission is to deliver content and resources to managed service providers so they can serve their customer base and grow their businesses successfully.
MSP Voice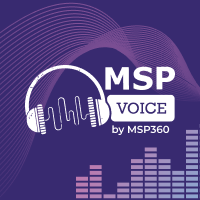 MSP Voice is a weekly podcast produced by MSP360 and hosted by Doug Hazelman, where different managed service providers discuss their businesses. This podcast has a strong focus on startups and newcomers to the MSP community, covering topics like starting an MSP, the best tools, and issues to avoid when starting and running an MSP. Their goal is to be the go-to resource for people wanting to start their business MSP.
Doug is a veteran of the software industry, with more than twenty years of experience. He was part of the executive team for Veeam, helping to spearhead efforts and sharing his insights into product strategy. He includes a fair amount of storytelling and personal experiences.
The popularity of MSP podcasts
MSP podcasts have become a valuable educational tool because they are easy to access (by way of a smartphone, a tablet, or laptop). They are usually free, and you can choose the time and topic (unlike listening to the radio). Additionally, a person can multitask while listening to a podcast, listening while baking or walking the dog.
Whether you're seeking information on starting an MSP or trying to find out the impact of a new law affecting management service providers, there is a podcast available (or soon will be). We are living in a world driven by content, and people want content on issues and topics they are interested in. With podcasts, a person can select exactly what they want.
Technology Advice is able to offer
our services
for free because some vendors may pay us for web traffic or other sales opportunities. Our mission is to help technology buyers make better purchasing decisions, so we provide you with information for all vendors — even those that don't pay us.