Sharing information across teams, departments, and organizations can be a challenge. Especially in a post-pandemic, anywhere operations business landscape, where distributed workforces are the norm. Knowledge management software can help with this, but not every solution fits every use case.
Take Confluence. A solid option for sure, but if you've taken a look and it didn't seem like the right tool for the job, then checking out some of the competition might be a good idea. Luckily, this article can help you do just that.
Here is our list of the best Confluence alternatives:
ClickUp: Best for asynchronous collaboration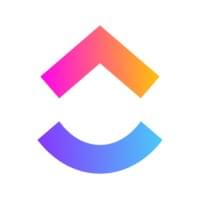 ClickUp is a solution that punches above its weight. Officially a project management platform, the native file-sharing and collaboration tools make it useful across a number of additional use cases. Having messaging, email, and task management all in the same app can, by itself, dramatically reduce the tech stack of the average team, and make it easier for everyone to stay up-to-date.
Since ClickUp can cover multiple functions that usually require several different apps, it's already an attractive tool for teams that want to limit subscription costs, IT assets to manage, and app windows users have to keep open for daily work. Add to that its easy-to-master interface, its convenient file and knowledge sharing, and its time-saving automation features, and even for teams that don't need, or already have a reliable PM tool might find ClickUp worth considering.
Notion: Best for automation-empowered efficiency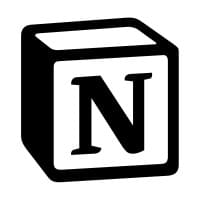 As a competitor to Confluence, Notion has a lot going for it. It has full wiki functionality, integrated docs and task management, and even has automation features that can make running the show a lot easier. While some tools leave you to do all the organization, hyperlinking, and so forth manually, Notion gives you an AI assistant to make all of that easier.
That said, it's not for every team. It's more costly than most options, but still lacks some important functionality, which prevents it from being a true "all-in-one" like, say, Microsoft SharePoint. It also takes some time to set up, and can be difficult to learn how to use properly. Still, for those who want the convenience of a wiki, without having to hire an entire team just to manage that knowledge base, Notion is a strong candidate.
Google Docs: Best for ease of use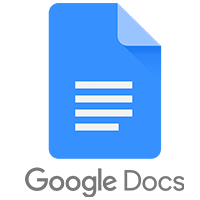 No list about collaborative document or file creation would be complete without a mention of Google's suite of applications. Nearly every computer-savvy user is familiar with G Suite at this point, and that ubiquity makes it easy to implement in a professional context. What's more, the real-time edits eliminate confusion regarding file versions, and make static files a thing of the past.
For teams that need offline access, Google Docs can prove a little frustrating, as can the way files are altered when passed back and forth between other word processors, like Microsoft Word. Additionally, Google Docs is not a full wiki or knowledge management tool. Any hyperlinking or folder organization has to be done by hand, leaving it open to issues of human error. Despite this, it's hard to overstate how easy it is to create, share, collaborate, and store information using Google's tool.
SharePoint: Best for large Microsoft-powered teams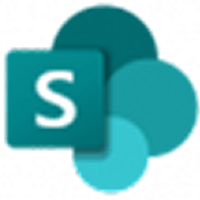 SharePoint is more than a mere wiki. It's a full intranet, and can be used to serve a variety of functions internally for organizations. It's a Microsoft product, meaning it carries all of the features and characteristics common across that suite. Depending on your organization and use case, that may be a positive or a negative, but it shouldn't be overlooked.
For any team already running on Microsoft, SharePoint should be the first tool you consider when searching for knowledge management.
Zoho Learn: Best for growing teams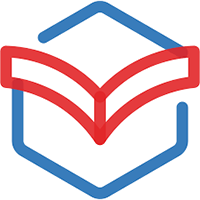 Formerly known as Zoho Wiki, Zoho Learn is the knowledge management and virtual collaboration portion of the Zoho suite of productivity tools. Designed with distributed teams in mind, the entire platform supports and facilitates asynchronous collaboration. With one of the lowest price points in the market, and with each Zoho product available as a standalone, as an add-on, or as part of the full suite, growing teams can easily pick and choose which functionality fills gaps in their current processes, adding or subtracting as needed over time.
OneNote: Best for small Microsoft-powered teams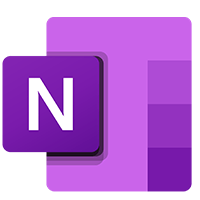 Probably the oldest app in this list, OneNote has been around for nearly two decades. It's come a long way since its creation, but the core app remains the same: it's a word processor, enhanced with additional features to make it easier to organize notes, ideas, and research.
These days, OneNote is a much more robust app. Able to support non-textual information like mind maps, drawings, handwriting, audio and video recordings, web clips, and a lot more, it's a perfect companion for professionals who need a reference more than they need a record. Add in robust collaboration tools, and it's a compelling alternative to the other options in this list.
When to use Confluence
Confluence, the document and content portion of Atlassan's offerings, has a lot of things going for it. First and foremost, it's part of the same family of tools as Jira, which is an excellent project management tool for development teams (though it's less useful for non-dev staff). So, for teams already leveraging Jira or Trello, Confluence is an easy value-add when it comes to knowledge management.
The tool is less expensive than most, boasts plenty of integrations and extensions, and provides robust admin controls—all things that any software team would value, as would many other professionals.
When not to use Confluence
Despite its value and usefulness, however, Confluence tends to be a bit narrow in scope. Like its PM counterpart, Jira, it's heavily geared toward one or two specific use cases, and implementations outside of that target tend to be less well served by the software.
Featured Partners
1

Wrike
Tackle complex projects with Wrike's award-winning project management software. Break projects into simple steps, assign tasks to team members, and visualize progress with Gantt charts, Kanban boards, and calendars. Manage resource allocation and forecasting with software that's easy to launch. Automation and AI features strip away time-consuming admin tasks so you can do the best work of your life. Streamline your practices, align your team, and ensure you hit deadlines and stay on budget.
2

monday.com
monday.com Work OS is the project management software that helps you and your team plan, execute, and track projects and workflows in one collaborative space. Manage everything from simple to complex projects more efficiently with the help of visual boards, 200+ ready-made templates, clever no-code automations, and easy integrations. In addition, custom dashboards simplify reporting, so you can evaluate your progress and make data-driven decisions.
3

Smartsheet
Smartsheet is an online work execution platform empowering organizations of all sizes to plan, manage, automate, and report on work. Over 80,000 brands rely on Smartsheet for project and work management.
Methodology
At TechnologyAdvice, we assess a wide range of factors before selecting our top choices for a given category. To make our selections, we rely on our extensive research, product information, vendor websites, competitor research and first-hand experience. We then consider what makes a solution best for customer-specific needs.
By defining business needs, we can determine the essential features organizations in various sectors require, and select platforms that will cover all bases. Reputable providers known for their ease of use and customer satisfaction are added to our compilation list for further analysis. We then evaluate each solution on the list based on the features they offer, considering the platform's usability, integration capabilities, customization options, mobile access, and any other relevant functionalities. Price plans, hidden fees, customer reviews, and customer support are also assessed in the selection process.
Technology Advice writers will often take advantage of free trials and demos to get a first-hand user experience of available software. Finally, we curate a comprehensive list based on the previously stated factors, ensuring readers have the necessary tools to make an informed decision.
Technology Advice is able to offer
our services
for free because some vendors may pay us for web traffic or other sales opportunities. Our mission is to help technology buyers make better purchasing decisions, so we provide you with information for all vendors — even those that don't pay us.