Cloud-based project management software is a type of software application that allows individuals and teams to plan, execute, and manage projects using online tools and resources. Unlike traditional PM software that is installed on local servers or individual computers, cloud-based PM software is hosted on remote servers and can easily be accessed via the Internet.
A cloud-based PM software solution allows teams to organize their workflows and communicate more effectively with direct access to a centralized digital hub. This hub can conveniently be used for assigning tasks, sharing various files and documents, and tracking the progress of any project across teams in real-time.
Top cloud-based project management software
Here's our list of the top cloud-based project management software in 2023:
Smartsheet: Best for spreadsheet-focused project management
---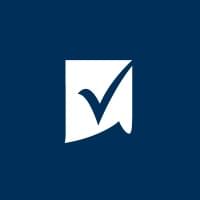 Smartsheet is a cloud-based PM and collaboration tool designed to help teams and organizations manage tasks, projects, and workflows. It provides a flexible platform that allows users to organize and track work, automate repetitive processes, and collaborate with team members.
Wrike: Best for customization and preconfigured multi-purpose templates
---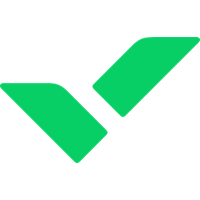 Wrike is highly customizable and allows users to adapt the software to meet their specific needs. Teams can create custom task statuses, workflows, and dashboards that align with their way of working. This flexibility helps them tailor the software to meet the requirements set by their project managers. Wrike promotes effective collaboration and communication within teams by providing a centralized platform where team members can share files, comment on tasks, and have discussions. Real-time updates and notifications keep everyone informed and ensure seamless collaboration.
Also read: Best Small Business Project Management Software
Asana: Best for well-balanced project management
---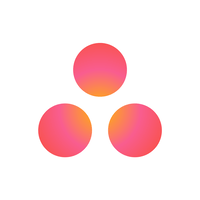 Asana is a robust PM tool that offers numerous benefits for teams and individuals seeking to streamline their work processes. Asana takes a balanced approach to project management and offers unique features that include custom automation tools, pre-built templates, and multiple project views. Asana's many tools and features make it an approachable PM software solution that's fit for companies large and small.
Zoho Projects: Best value for businesses on a budget
---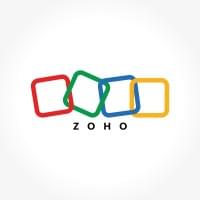 Zoho Projects is a cloud-based PM and collaboration software developed by Zoho Corporation, a software-as-a-service (SaaS) company known for providing a wide range of business and productivity tools. Zoho Projects is designed to help teams and organizations plan, execute, and manage projects of all sizes and complexities.
Jira Service Management: Best for collaborative software development teams
---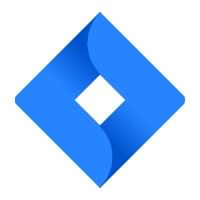 Jira Service Management is a popular IT service management (ITSM) solution developed by Atlassian. It is designed to help organizations streamline their service desk operations, manage incidents, requests, and other IT-related processes efficiently.
How does cloud-based project management software work?
Cloud-based PM software works by simplifying project planning, collaboration, and monitoring by offering a centralized, accessible, and scalable platform that streamlines project-related tasks and communications. It has become a popular choice for teams and organizations looking to improve their PM processes and increase their overall efficiency.
Common features found in cloud database project management software
Cloud database PM software is designed to help teams and organizations efficiently manage their database-related projects in a cloud environment. Some common features of this PM software include collaboration tools, database monitoring, migration tools, customization, and multi-cloud support.
Featured Partners
1

Wrike
Tackle complex projects with Wrike's award-winning project management software. Break projects into simple steps, assign tasks to team members, and visualize progress with Gantt charts, Kanban boards, and calendars. Manage resource allocation and forecasting with software that's easy to launch. Automation and AI features strip away time-consuming admin tasks so you can do the best work of your life. Streamline your practices, align your team, and ensure you hit deadlines and stay on budget.
2

Zoho Projects
Zoho Projects is an online project management software that helps teams plan projects and track them efficiently to the finish line. Zoho Projects mobile app ensures effortless project management from anywhere. By intuitive reporting of project progress and budget health, the solution enables teams to make quick decisions. Catering to all kinds of teams, Zoho Projects facilitates automating tasks, workflows, and project notifications in a bid to improve productivity.
3

FigJam by Figma
Supercharge your schedule with the Gantt chart maker.
With FigJam's work plans, flow charts, and Gantt chart makers, craft a solid project schedule that carries your team across the finish line.
Who is cloud database project management software meant for?
Cloud database PM software is typically meant for various stakeholders involved in managing and utilizing a database within an organization. Cloud database PM software serves a wide range of roles within an organization, helping them collaborate, plan, and execute tasks related to the management, development, and utilization of cloud-based databases. Some users that benefit from cloud database PM software include database administrators, developers, project managers, and IT teams.
Benefits of using cloud database software for project management
Using cloud database software for project management offers several benefits that can help streamline processes, improve collaboration, and enhance overall project efficiency. Using cloud database software for project management offers flexibility, cost-efficiency, security, and collaboration benefits that can greatly enhance the success of your projects while reducing the administrative burden on your team.
How do I choose the right cloud database software?
Choosing the right cloud database software for your business is a crucial decision that can significantly impact your operations, scalability, and overall success. Start by understanding your business needs, and asking yourself what type of data you'll be storing and managing. How much data do you expect to handle? And what are your performance, scalability, and availability requirements?
Remember that the choice of a cloud database is not static. As your business evolves, your database needs may change, so it's essential to be flexible and adapt your database solutions accordingly. Looking for the latest in Project Management solutions? Check out our Project Management Software Guide.
Technology Advice is able to offer
our services
for free because some vendors may pay us for web traffic or other sales opportunities. Our mission is to help technology buyers make better purchasing decisions, so we provide you with information for all vendors — even those that don't pay us.