Key takeaways
Choosing your ideal manufacturing automation tool will largely depend on what you value most.
A CAD/CAM system will control and automate a variety of processes, all of which are carried out by a CNC machine.
Aside from removal processes, CAD/CAM software can also control additive processes, such as 3D printing.
What Are The Benefits of CAD/CAM Software?
Computer-aided design (CAD) and computer-aided manufacturing (CAM) tools help product teams precisely design physical products. CAD software creates digital 2D and 3D drawings, essentially replacing manual drafting with an automated process. CAM software converts these CAD models into geometrical design data to control automated machinery known as a computer numerical control (CNC) machine.
In short, CAM/CAM software facilitates the process of transforming raw materials into finished products.
We've compiled a list of our top 5 CAD/CAM software picks to help you find one suitable for your needs. Some of these tools don't provide both capabilities, but they all offer add-ons to make them a complete CAD/CAM solution. We highly recommend purchasing these add-ons, as a complete tool provides the ability to seamlessly switch back and forth between making changes, finding problems, and getting feedback. It saves a lot of time and headache, as both tools are used in tandem to increase automation in the manufacturing process.
If you're just starting your search for a CAD/CAM system, we can help. We'll shave hours off of your research by sending you free, personalized recommendations of the best software solution for your organization. Use our PLM Software Product Selection Tool to get started.
Also read: The Best PLM Software
Top 5 CAD/CAM tools
Fusion360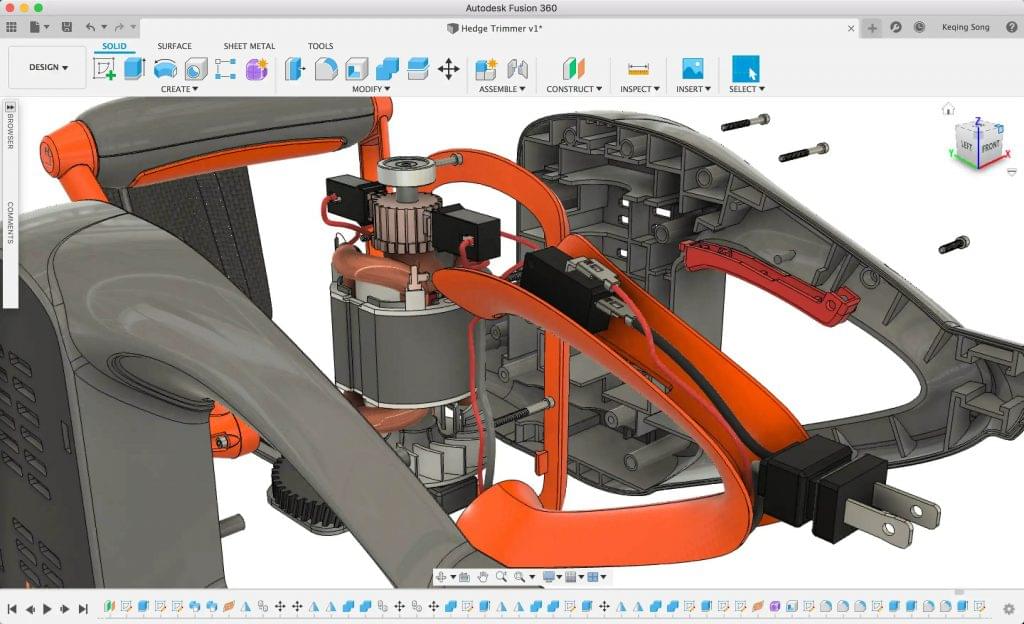 Fusion 360 connects designing, engineering, and manufacturing into one platform. It comes with a large set of 3D modeling tools, simple controls for programming your CNC machine, and schematic editing tools for the designing process. The tool is great for a team, as there's ample data management features such as user permissions, version control, and cloud storage.
Bonus: If you're using CAD/CAM software for hobby-related projects, Fusion 360 for personal use is free for a year.
Noteworthy capability: Fusion 360 is supported on Mac, Linux, and Windows platforms and is cloud-based. A lot of CAD/CAM tools only support Windows, so for those hopping from device to device or working on a range of platforms, this solution might be your best bet.
SOLIDWORKS 3D CAD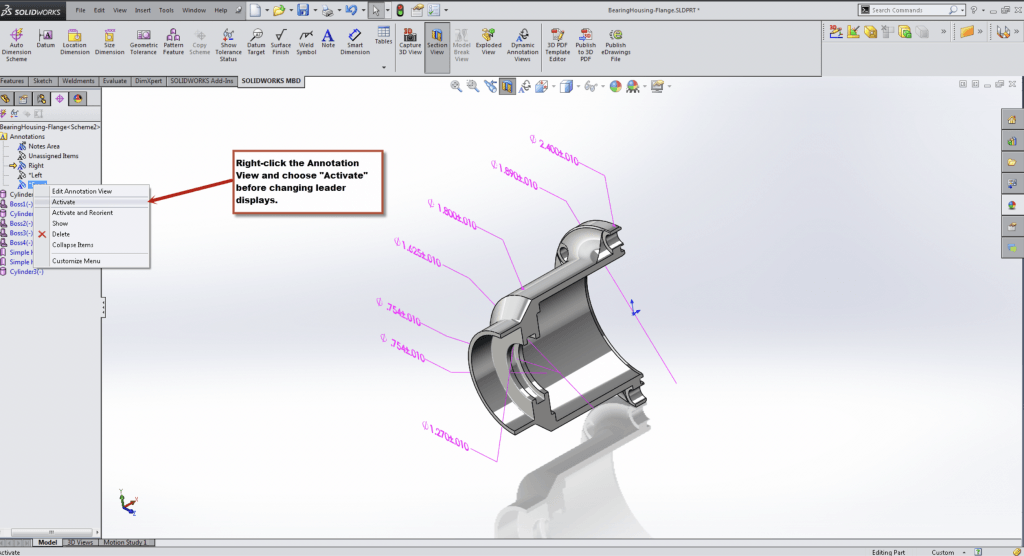 SOLIDWORKS 3D CAD is a 3D design and manufacturing solution that covers design, simulation, cost estimation, manufacturability checks, limited CAM capabilities, and data management. If you need full CAM functionality, the company offers SOLIDWORKS CAM, an add-on that uses rule-based technology to integrate design and manufacturing. The CAM add-on has four versions available, so you can decide the level of CAM functionality you need.
This CAD software tool features a premade library of components, automatic interference checking, and cost and production optimization.
Noteworthy capability: Teams can work at the same time at every stage of the design process. Changes made in one segment of the process are immediately reflected everywhere else. Designers can store, access, and share design data from within the design interface and integrate their collaboration tools into the interface.
Solid Edge CAM Pro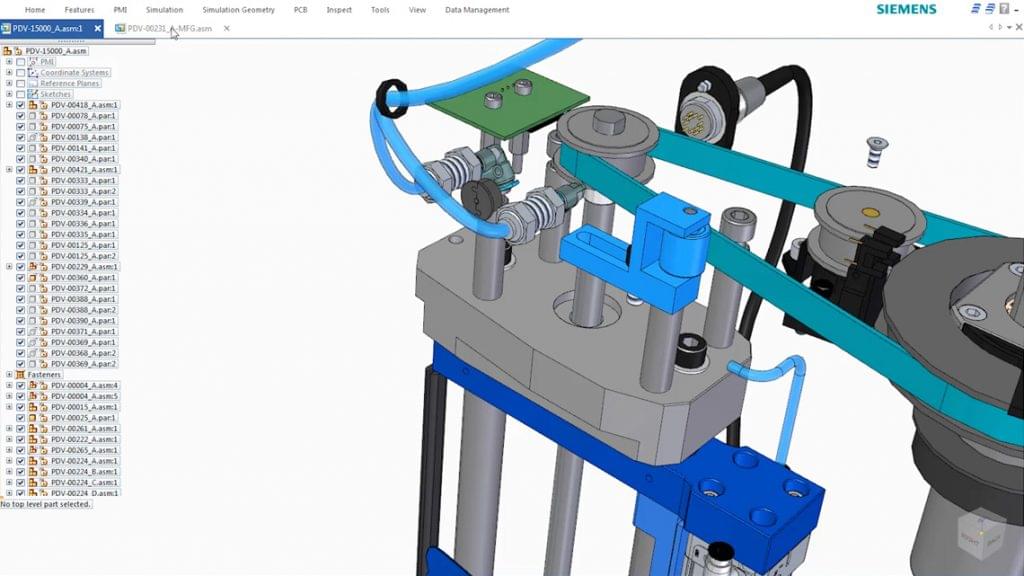 Solid Edge CAM Pro by Siemens is a modular, flexible configuration of CNC programming (meaning it's an add-on). It's CAD neutral, so it's used independently of any specific CAD system. Once a CAD system is integrated, it allows users to toggle between CAD and CAM capabilities with ease.
Some of Solid Edge CAM pro's key features include five axis milling, feature-based machining, and CNC simulation. If you've never worked with this kind of solution before, the learning curve of Solid Edge could be overwhelming, but the software includes tutorials and built-in templates to help relieve some of the confusion.
Noteworthy capability: Solid Edge's Post Hub library is included — a searchable online database with over 1,000 postprocessors. You can download them to your workstation, saving time if you're working with common CNC machines and controls.
GibbsCAM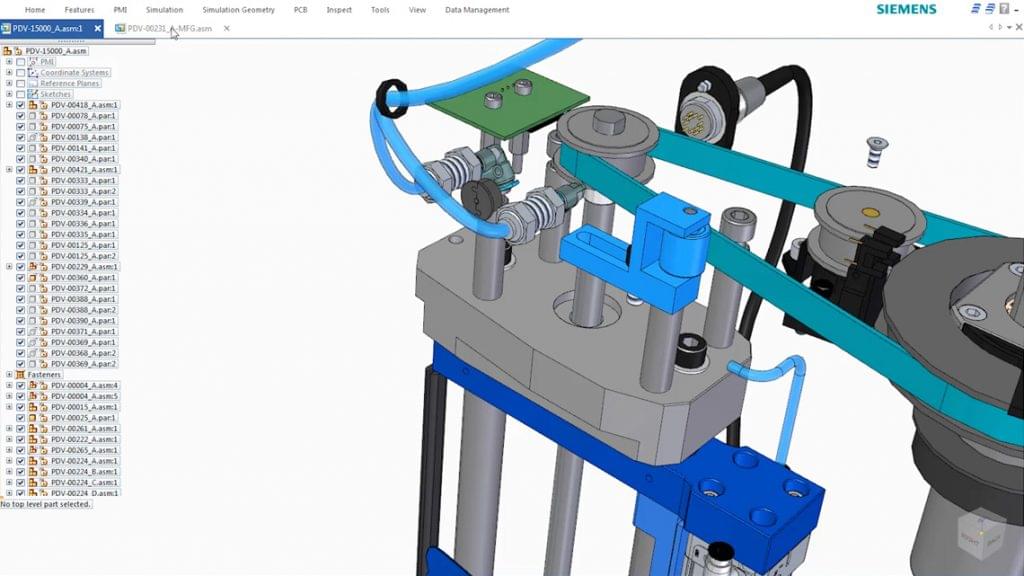 GibbsCAM is a CAM-focused software tool that integrates with chosen CAD partners, such as AutoCAD. With that being said, the solution is geared more toward CNC programming and less toward designing. GibbsCAM is a scalable system that gives users the tools to program parts faster and cut down on machine time with multi-task machining programming and powerful toolpath tactics. It offers four and five axis machining and geometry tools to create and revise shapes.
GibbsCAM comes in three packages based on what you're using it for: milling, turning, or both.
Noteworthy capability: GibbsCAM can be customized to include only the functionality you need, allowing you to add options that integrate into the software. Some options include radial milling, multi-task machining, and machine simulation.
AutoCAD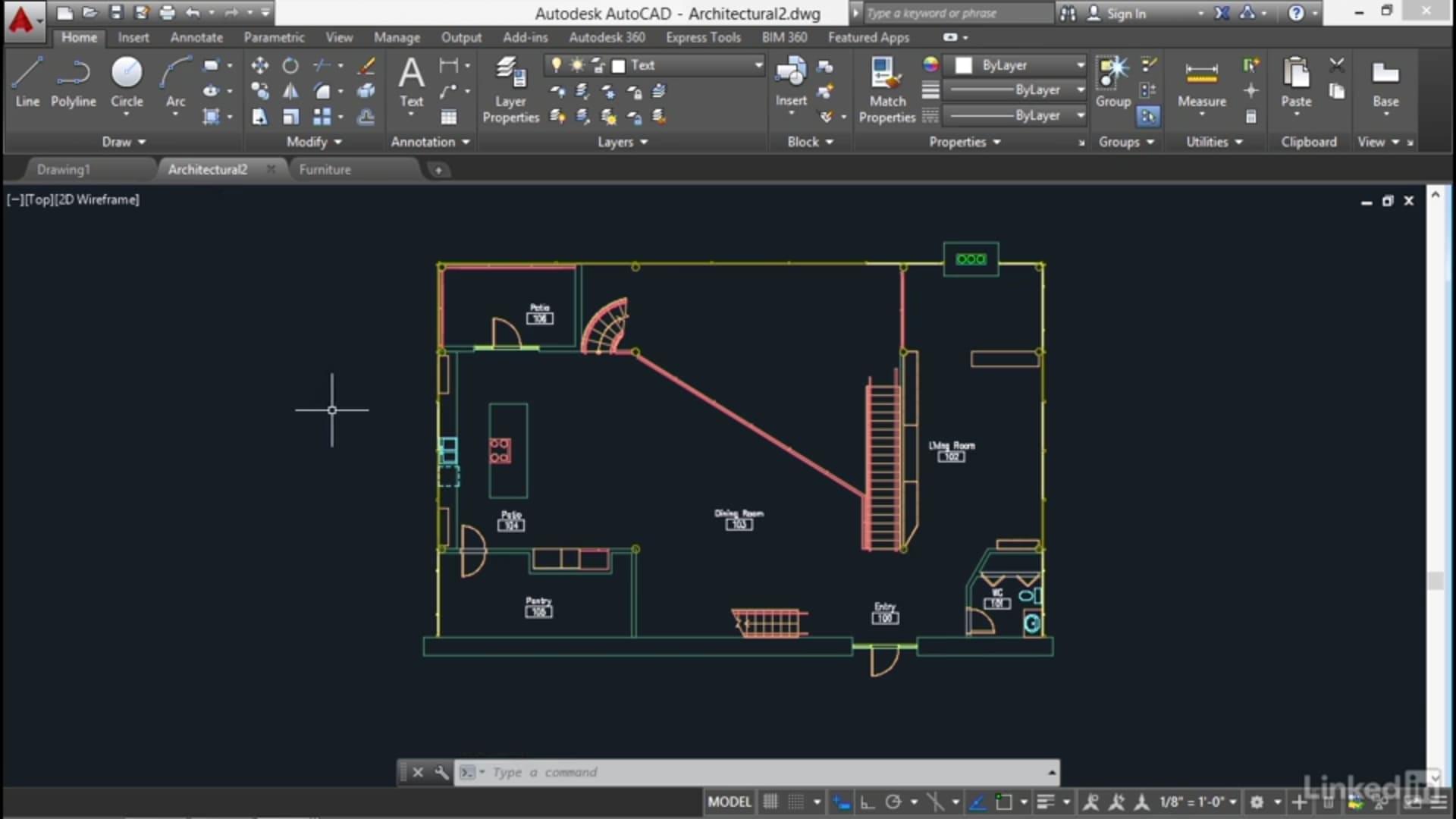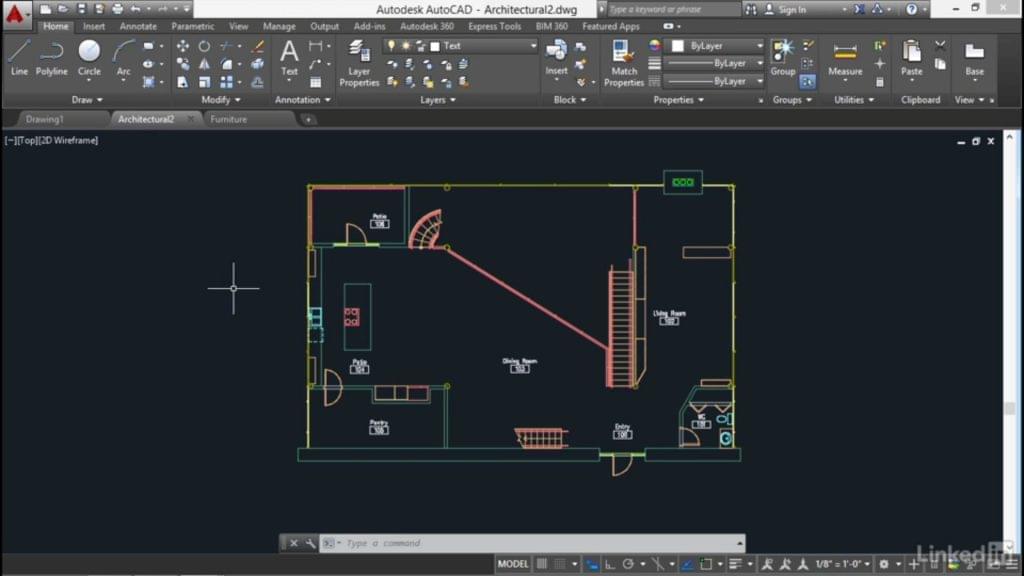 Autodesk AutoCAD is a CAD-only software for design and drafting. It offers 2D documentation, 3D design, and collaborative functionalities within its suite. The software doesn't offer any CAM capabilities, but it does allow for integration with Autodesk-approved extensions, some of which include CAM tools. It's available via web and mobile app, and has an extensive range of CAD features, which is in part why the price is a bit steeper than other CAD options.
Noteworthy capability: AutoCAD includes industry-specific features and libraries. You can add a specialized toolset into the CAD solution for architecture, mechanical, or electrical industries, allowing you to automate common actions such as interesting doors or generating bills of materials, depending on your niche.
What Processes Are Automated By CAD/CAM Software?
A CAD/CAM system will control and automate a variety of processes, all of which are carried out by a CNC machine and are categorized under the umbrella term CNC machining (go figure). Automating these activities isn't the only thing the tool does, but it's a large piece in the manufacturing puzzle. The processes and a brief description of each are listed below.
Milling
Milling progressively removes material from the workpiece by using rotating, multi-point cutting tools. The reference to axes (three axis, four axis, and five axis) describes the axis points on which the CNC machine operates (X,Y, and Z axes).
Turning
Turning also removes excess material, but in the opposite way. Instead of the cutting tool rotating, the workpiece itself is rotating to cut away material.
Grinding, routing, and drilling
While milling and turning are the main ways of removing material, grinding, routing, and drilling are also material removal processes that a CAD/CAM software will automate.
3D printing
Aside from removal processes, CAD/CAM software can also control additive processes, such as 3D printing. The software can assist in manufacturing any shape by depositing layers of material on top of one another, forming an object.
Deciding on CAD/CAM software
Choosing your ideal manufacturing automation tool will largely depend on what you value most. Is most of your time spent designing models, programming your CNC machine, or an equal mix of both? Determining your needs will help you decide the nature and capabilities needed in your CAD/CAM software. We can help, too. Use our PLM Software Buyer's Guide for even more options.
---
1

Wrike
Wrike is a product lifecycle management software trusted by 20,000+ companies worldwide. Streamline your product lifecycle management using product launch templates, Kanban boards, Gantt charts, time tracking, custom request forms with auto-assignment, performance reports, and shared workflows all in one place. Accelerate your product delivery with Wrike's 400+ integrations and visual proofing. Customize your workflows to see progress at every step. Increase your on-time delivery with Wrike.
Technology Advice is able to offer
our services
for free because some vendors may pay us for web traffic or other sales opportunities. Our mission is to help technology buyers make better purchasing decisions, so we provide you with information for all vendors — even those that don't pay us.