Searching for a human capital management (HCM) system can cause a range of emotions:
Hope: that you can get all of your payroll, recruitment, hiring, training, and benefits information in one central location

Confusion: when you start to make a list of all of your software options

Panic: when you click on PeopleSoft and realize that it's just one of hundreds of Oracle products and the mammoth, legacy system could take months to implement

Depression: when you start looking into PeopleSoft alternatives and realize that too many exist

Anger: when your therapist reminds you your HMO doesn't cover software decision-related emotional breakdowns

Fear: that you'll never wade through all the options before your boss makes you choose

Acceptance: that you'll probably overpay for lots of tools that you don't need
It doesn't have to be this way. Sure, looking through Oracle's product pages is an overwhelming experience. And it's hard to tell if any of the PeopleSoft alternatives will even be worth the time and effort of switching. But as powerful and infamous as PeopleSoft is in the HCM world, it may not work for your industry or business requirements. To save you some of the research hours, we've gathered a list of the top five PeopleSoft alternatives.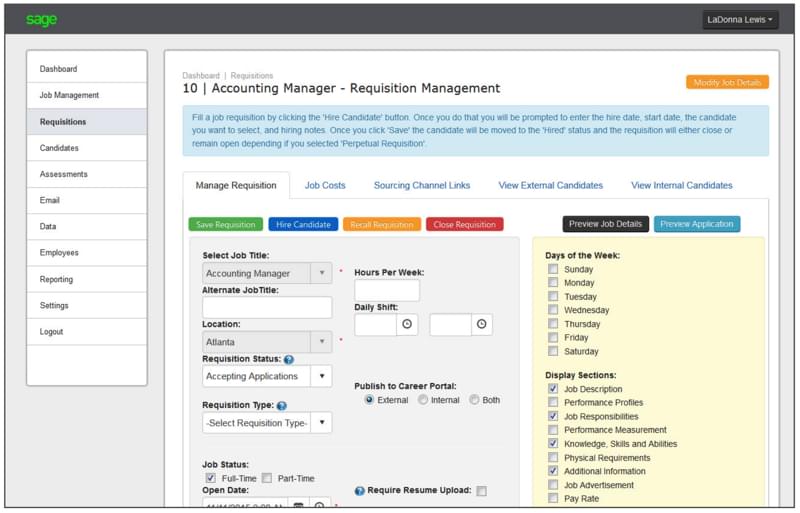 Sage provides a number of cloud-based business solutions built specifically for small and medium-sized businesses. Their automation features help you pay attention to employee retention tasks that improve your workforce rather than repeating distracting and tedious (although important!) payroll tasks. Self-service tools for employee training and benefit management help employees navigate for themselves and ease some of the overall HR burden. Companies who already have an HR team will find this software most helpful, as some tasks still require focused attention.
Sage's HRMS software helps you manage the major risks associated with HR, choose the right employee for each new position, and provide support through the lifecycle of that position. Reporting and analytics cover your return on employee investment (ROEI) metrics and all of your automated payroll and benefits views. These big-picture dashboard views let you make predictions and improve your employee practices. Risk mitigation extends to auditing and government regulation compliance, helping you avoid fees and fines.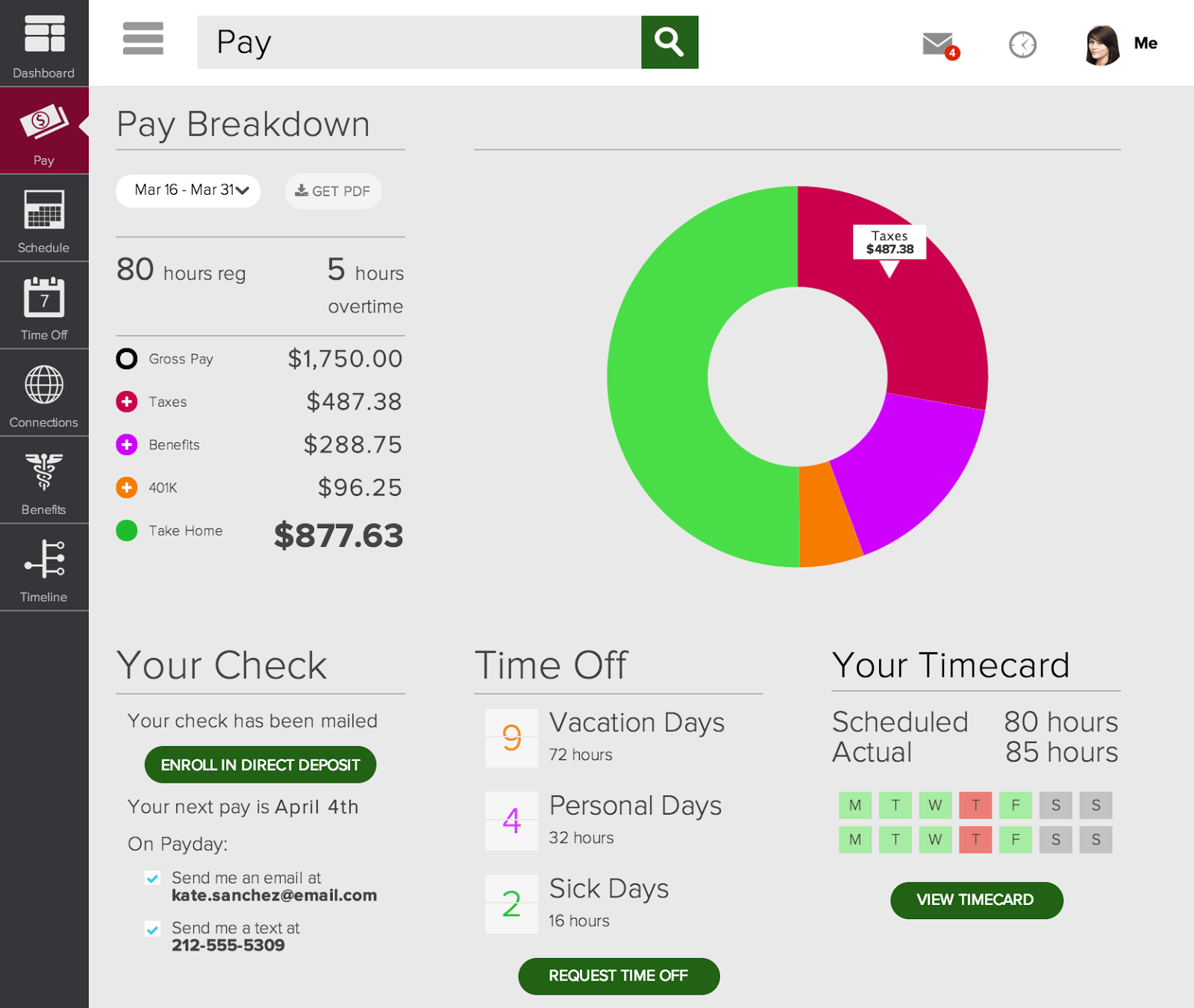 ADP provides HR and HCM software for all business sizes as well as global solutions for multinational corporations. Their scalable software targets HR markets specifically, including benefits management and compliance. Payroll, tax, and time tracking options are also available.
ADP's advantages include multi-state and multi-national benefits and compliance. By emphasizing benefits and insurance solutions, ADP gives high-quality options and service without a lot of distracting add-ons or unneeded tools. Management goals translate across the workforce into training and development, helping everyone grow in the right direction. You won't find supply-chain and project management solutions here, but if you're looking for an HCM product that can handle team management, workforce planning, and benefits, ADP will more than suffice.
TriNet's HCM software is a full-service HR solution. When you contract with TriNet's HR outsourcing, you gain access to a dedicated HR and benefits team at a reasonable rate. This saves you time and money you might otherwise pump into hiring and training your own staff. Industry-specific HR options let you tailor your plan and choose options that best fit your needs.
This outsourcing solution works best for small and medium-sized businesses that don't require in-house HR managers. TriNet's services include invoicing and receipts, financial management, and payroll. The mobile-ready software gives you the freedom to manage your finances from any location and even provides a receipt upload feature for smartphones. Employees can use the self-service platform to access HR documents and compliance guides.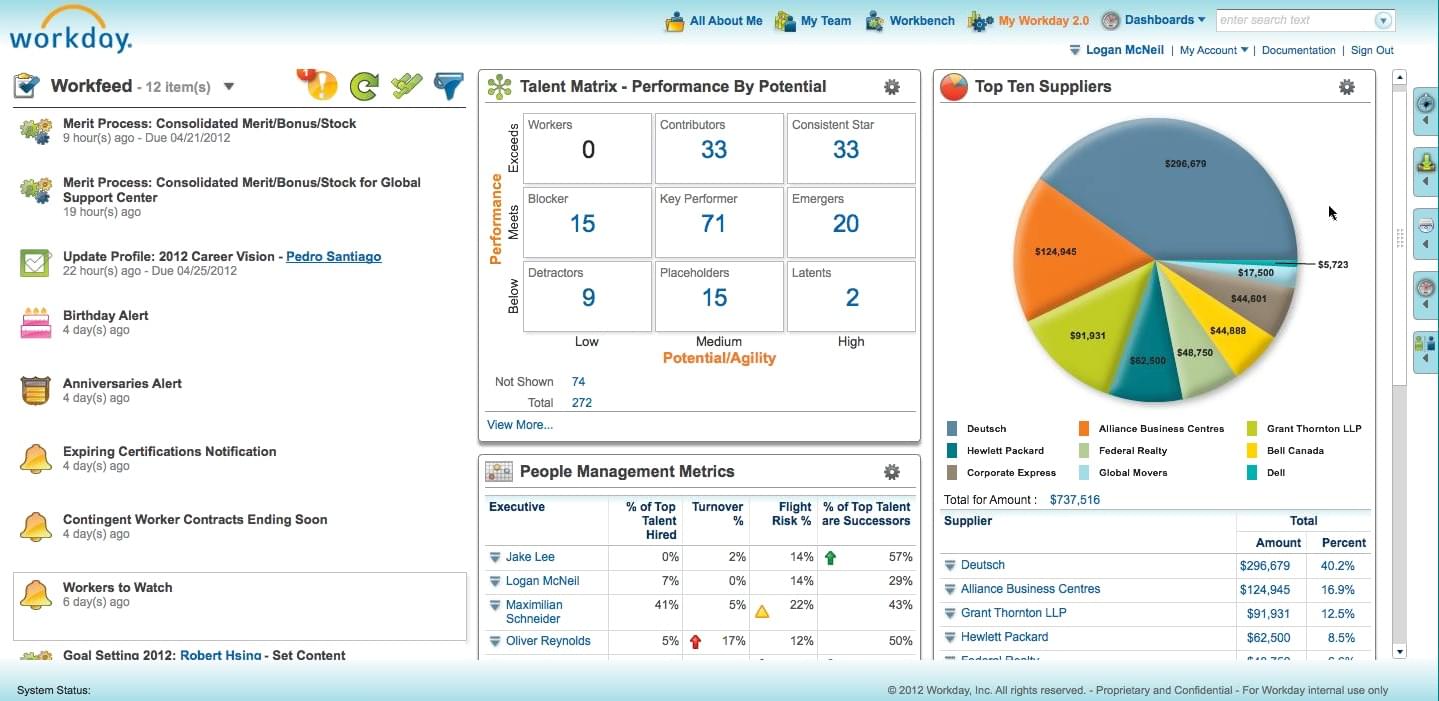 Workday cloud software integrates HCM with finance and resource planning. This HCM solution enables streamlined recruitment and training for your workforce. Benefits management and payroll come standard, and Workday offers certification and training along their full line of products to increase knowledge and measure your HR team's progress.
Workday offers two interesting extras: educational industry management and professional services automation (PSA). Attention to the specific needs of K-12 and higher education helps these industries efficiently recruit and build a workforce, from teachers to administrators. The PSA gives all company stakeholders a single source of information for sales, income, and resource allocation by combining data from the HR and financial systems into a single dashboard. Pretty cool.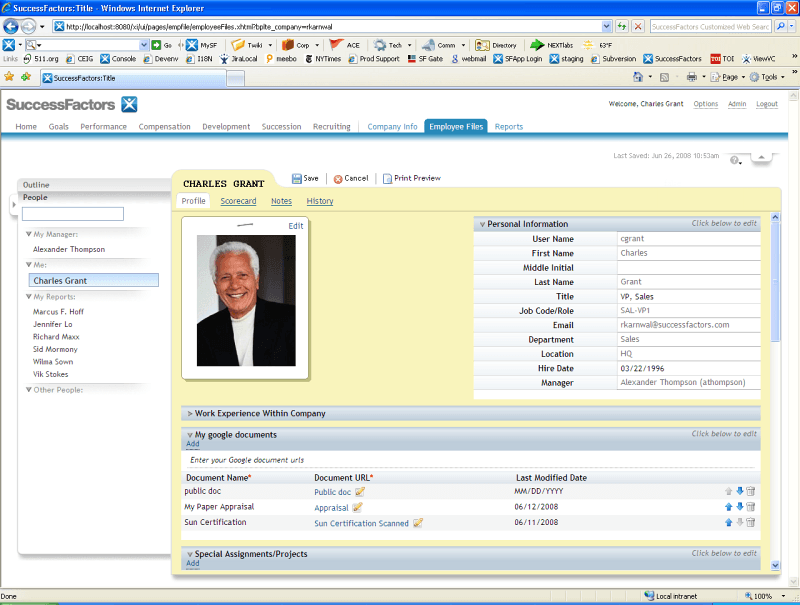 SuccessFactors HCM software combines HR needs with planning and analysis to help you build and manage the best possible workforce. SuccessFactors is part of the SAP family of products, so integration with other SAP products is easy, but these products are mostly designed for enterprises.
SuccessFactors lets companies build a package that works for their particular situation, with optional add-ons. The Core HR, Employee Central, and Employee Central Payroll programs cover your basic HR needs from the cloud, so you can access it with any web browser. Talent Solutions is an recruitment and talent management tool that facilitates the hiring process and retention. It even includes workforce planning metrics that combine internal data with external benchmarks to help you plan your future workforce. 
* * *
Human capital management is complex, but vital to your company's continued growth and the success of your teams. Get back to running your business and stop wasting time wading through product sites and software demos. Our Technology Advisors have the knowledge and insight to narrow your PeopleSoft alternatives to only those platforms that work for you. Download our free guide below to learn more, or contact us today.