This post has been updated for 2020.
Searching for a human capital management (HCM) system can be frustrating and intimidating. PeopleSoft is part of Oracle's legacy system and, as powerful and notable as it is in the HCM world, it may not be the right choice for companies who don't need legacy systems. However, there are tons of PeopleSoft alternatives on the market, and it's hard to tell if any of them will even be worth the time and effort of switching. To save you some of the research hours and emotional pitfalls, we've gathered a list of the top six PeopleSoft alternatives.
Table of contents
To find the perfect HCM software for your business, use our HR Software Product Selection Tool. After answering a few questions, you'll get an unbiased list of software tailored to your company's needs.
Sage HRMS
Sage provides a number of cloud-based business solutions built specifically for small and medium-sized businesses. Their automation features help you pay attention to employee retention tasks that improve your workforce rather than repeating distracting and tedious (although important!) payroll tasks. Self-service tools for employee training and benefit management help employees navigate for themselves and ease some of the overall HR burden. Companies who already have an HR team will find this software most helpful, as some tasks still require focused attention.
Sage's HRMS software helps you manage the major risks associated with HR, choose the right employee for each new position, and provide support through the lifecycle of that position. Reporting and analytics cover your return on employee investment (ROEI) metrics and all of your automated payroll and benefits views. These big-picture dashboard views let you make predictions and improve your employee practices. Risk mitigation extends to auditing and government regulation compliance, helping you avoid fees and fines.
BambooHR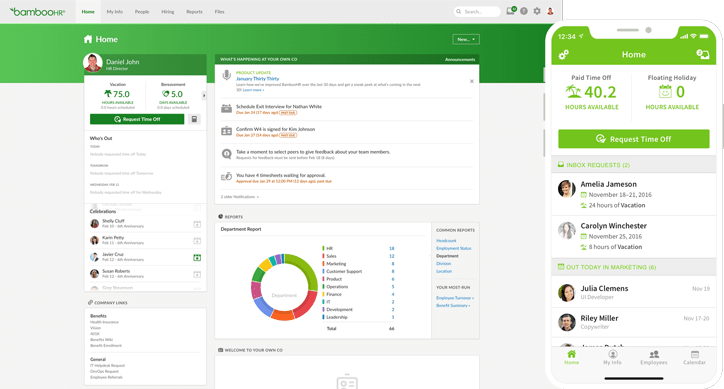 BambooHR's system combines several different HR softwares into one platform. Included in the tool are a human resources information (HRIS) system, an applicant tracking system (ATS), and performance management and onboarding tools. This system is designed for small and medium-sized businesses to make managing people easier. It collects and analyzes data to give you meaningful insights into your hiring process, turnover rate, and overall employee satisfaction.
BambooHR offers onboarding checklists to ensure you don't miss any steps when bringing on new employees. Outline expectations, introduce the company culture, and help your new employee build connections, so they can start contributing from day one. The system cuts down paper usage and keeps records clearly organized and all in one place.
TriNet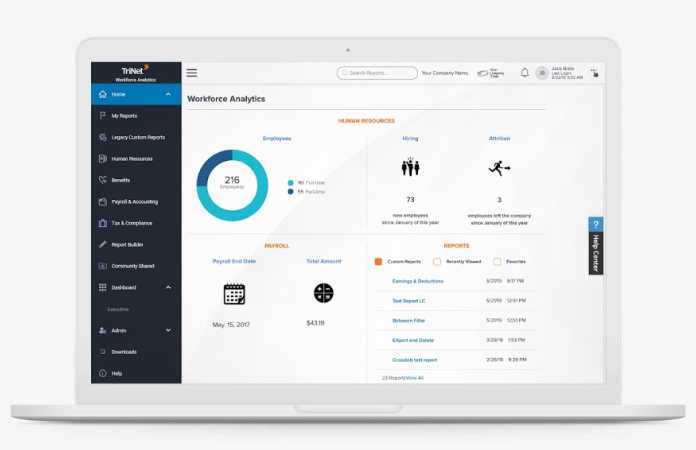 TriNet's HCM software is a full-service HR solution. When you contract with TriNet's HR outsourcing, you gain access to a dedicated HR and benefits team at a reasonable rate. This saves you time and money you might otherwise pump into hiring and training your own staff. Industry-specific HR options let you tailor your plan and choose options that best fit your needs.
This outsourcing solution works best for small and medium-sized businesses that don't require in-house HR managers. TriNet's services include invoicing and receipts, financial management, and payroll. The mobile-ready software gives you the freedom to manage your finances from any location and even provides a receipt upload feature for smartphones. Employees can use the self-service platform to access HR documents and compliance guides.
Workday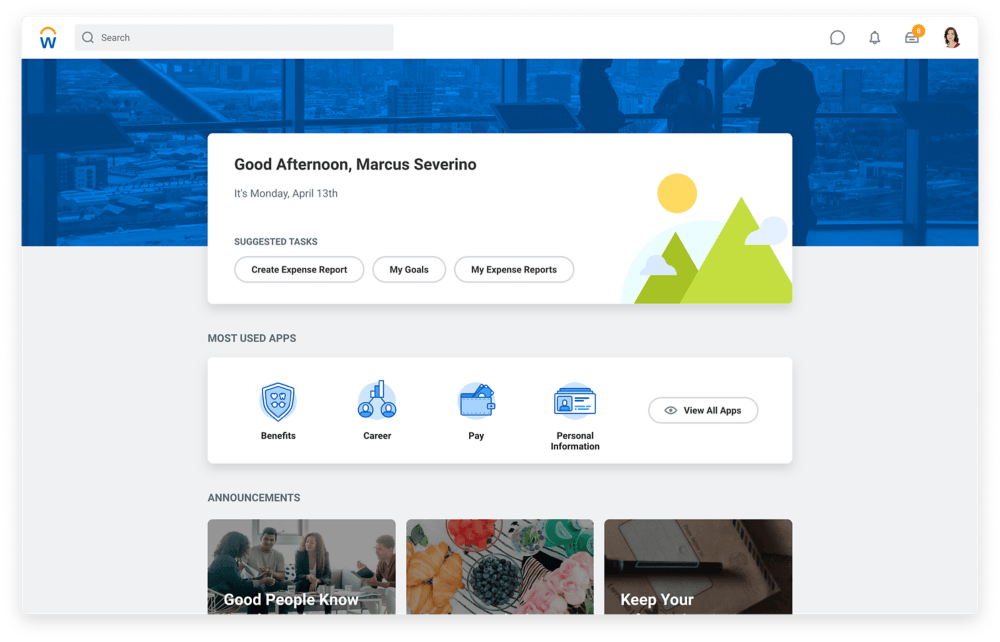 Workday cloud software integrates HCM with finance and resource planning. This HCM solution enables streamlined recruitment and training for your workforce. Benefits management and payroll come standard, and Workday offers certification and training along their full line of products to increase knowledge and measure your HR team's progress.
Workday offers two interesting extras: educational industry management and professional services automation (PSA). Attention to the specific needs of K-12 and higher education helps these industries efficiently recruit and build a workforce, from teachers to administrators. The PSA gives all company stakeholders a single source of information for sales, income, and resource allocation by combining data from the HR and financial systems into a single dashboard.
Ceridian Dayforce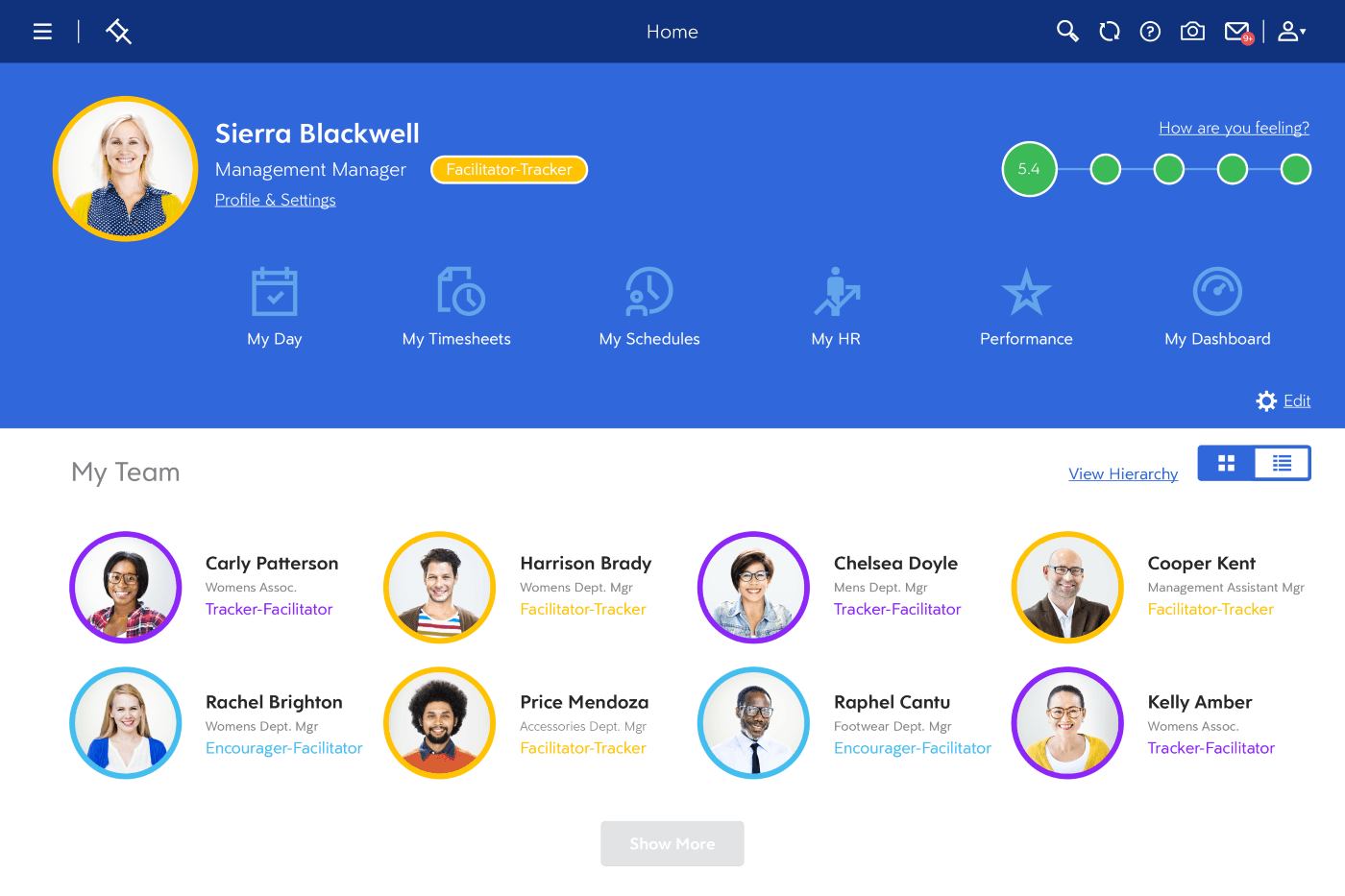 Dayforce by Ceridian is a complete cloud-based HR platform that combines workforce management, payroll, benefits, and talent management. This HCM features a flexible rules system that allows you to customize automated functions to better fit your company's needs. Because most HR functions are included in the system, you don't have to deal with complicated integrations to make your HR processes run smoothly.
For small businesses that don't have a dedicated HR staff, Dayforce offers managed payroll and benefits. You'll get a single contact that knows your business for a consistent level of service. Dayforce can help you manage hiring and terminations, process payroll, and navigate through year-end processes.
UKG Pro (formerly Ultipro by Ultimate Software)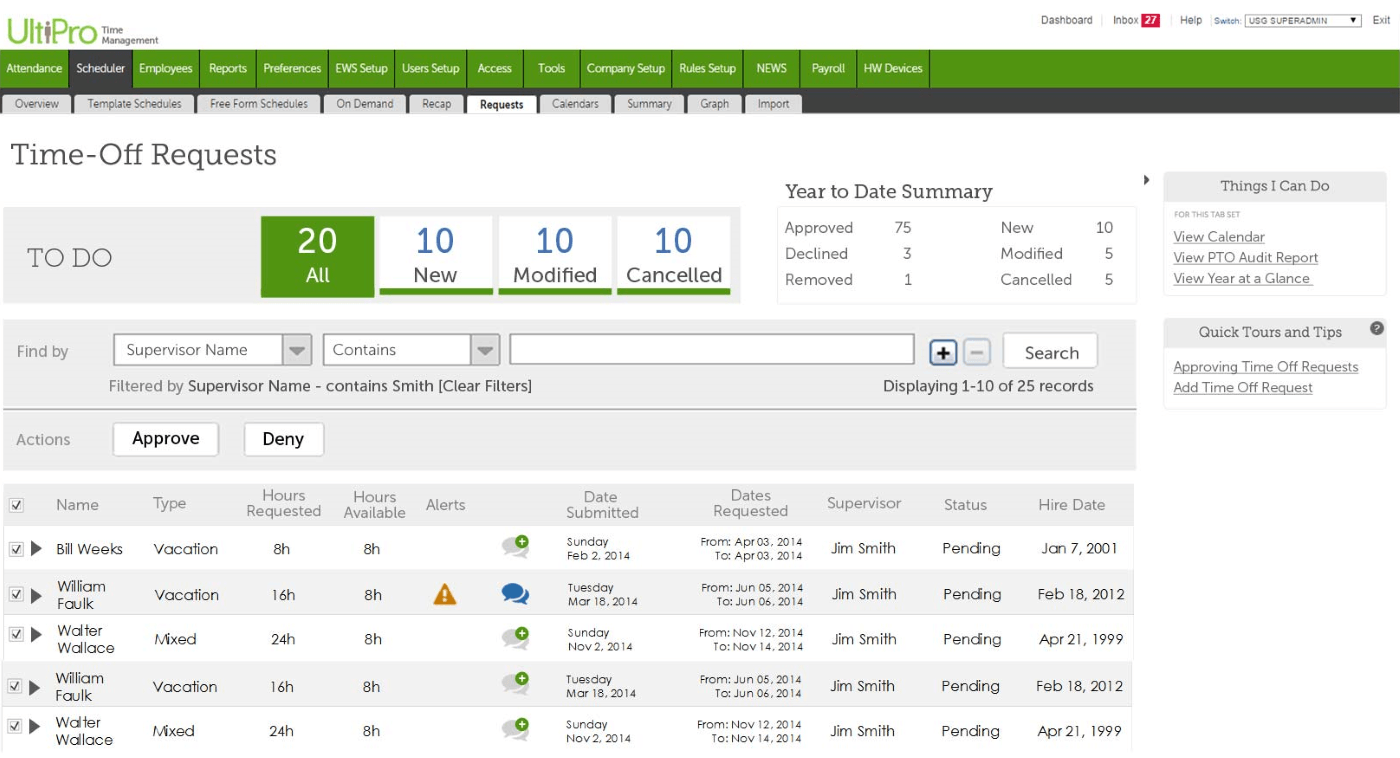 UKG Pro includes artificial intelligence with their HCM platform to help companies optimize their processes and provide a better working experience. The reporting features track key HR metrics, so you can make more informed personnel decisions. With intuitive mobile and desktop interfaces, there are fewer obstacles in the hiring process.
Payroll and tax calculations are easier thanks to automated features. When you have employees in different locations, use the Tax Search tool, which recommends the correct tax amount based on the employee's location. Employees can even calculate their take-home pay based on different scenarios like withholding for health insurance or retirement.
* * *
Human capital management is complex, but vital to your company's continued growth and the success of your teams. Get back to running your business and stop wasting time wading through product sites and software demos. Our Technology Advisors have the knowledge and insight to narrow your PeopleSoft alternatives to only those platforms that work for you.
Download our free guide below to learn more, or check out our HR Product Selection Tool to find the right HCM software for your business. After answering a short survey, you'll get an unbiased list of vendors for your company.
Top Human Resources Software Recommendations
Rippling is the first way for businesses to manage all of their HR, IT, and Finance — payroll, benefits, computers, apps, corporate cards, expenses, and more — in one unified workforce platform. By connecting every business system to one source of truth for employee data, businesses can automate all of the manual work they normally need to do to make employee changes.
Processing routine HR tasks by hand and entering data in multiple systems can be time consuming and risky. That's why leaders depend on Paycor for a modern, adaptable, and unified system for all things HR. From engaging employee self-service, mobile push notifications and company updates to unlimited workflows, reminders, and notifications, Paycor's HR software helps you get out of the weeds so you can focus on bigger priorities like attracting, retaining and developing employees.
Meet Bob, the modern HR platform for modern business. With Bob, HR teams get everything they need to operate efficiently and engage employees in one HRIS. Use automation and workflows to save hours on HR admin time. Connect employees from anywhere with a social media-like homepage that drives culture with communications, kudos, and recognition. Centralize all people data in one place for a holistic view. Share accurate reports for stronger insights and better decision-making.
Need a Little Help?
Talk with a software expert for free. Get a list of software that's great for you in less than 15 minutes.