What is real estate CRM software?
Real estate CRM software is a tool that has become increasingly popular among real estate professionals in recent years. It provides an all-in-one solution for managing customer relationships, lead generation, marketing, and sales processes. With the help of real estate CRM software, real estate agents and agencies can streamline their workflow and focus on building long-term relationships with their clients. At its core, the real estate business is the business of managing relationships — relationships between buyers, sellers, agents, brokers, developers, and financial institutions. The complexity and longevity of the home buying process present real estate with a set of unique challenges.
A closed deal is represented by the sale of a property, but this closure depends on a nuanced process that goes beyond the typical customer-buys-product sequence. The term "customer" includes buyers and sellers, as well as other parties, with the agent or broker acting as liaison between them. The "product" is not an off-the-shelf good or service, but rather a distinctive property with its own defining characteristics.
In this guide, we'll provide a comprehensive real-estate CRM software comparison based on common features. We'll also discuss how this software can help your business gain a competitive edge.
Based on our evaluations of more than 24 titles, the best project real-estate CRM solutions are:
Our picks for the best real-estate CRM software

Wise Agent falls is specifically designed for the real estate industry. The CRM is comprised of a suite of integrated tools for contact and transaction management, scheduling, marketing, and unlimited in-software document storage. Wise Agent also boasts "mouth dropping customer support, provide by real people that actually care," which can sometimes be hard to find in a software product.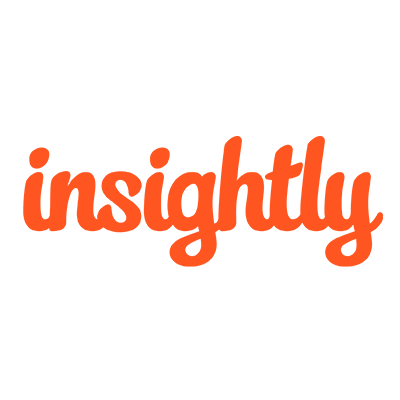 Insightly is one of the leading CRMs for small businesses across industries, and is a popular choice for real estate agencies because of its integrated project management (PM) features, social CRM, and mobile application. The software has three primary focus categories: customer relationship management, project management, and social CRM. For marketing automation, Insightly relies on MailChimp, which requires a separate subscription.
Insightly is cloud-based and has its own separate mobile application. It's easy to set up and administer, and the developers even provide a one-day, instructor-led course on mastering their product. Pricing is nicely scaled — the standard plan for up to 100,000 records is extremely affordable. Think Netflix-affordable.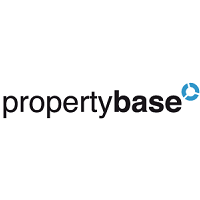 Propertybase is a powerful real estate CRM software built on the Salesforce platform that gives residential and commercial realtors and property developers access to industry-specific tools, as well as core CRM features. The software was developed by real estate and brokerage experts and has a huge community following. In fact, it's the highest-rated real estate app powered by Salesforce (yes, there are others).If you're looking for an enterprise-level real estate solution, Propertybase will likely meet your needs.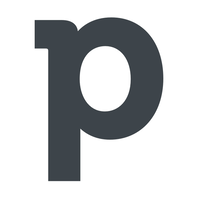 Pipedrive's focus on the sales pipeline has made it an attractive option for many real estate agencies. The product being sold, of course, is property, and what better way to track the selling process than with innovative visualizations and pipeline tools?The cloud-based platform is intuitive and easy to customize, whether you need dashboards, reports, filters, or custom information capture fields. The sales pipeline helps you prioritize by displaying your properties and contacts according to different stages in the sales process. You can drag and drop deals in the pipeline view and focus on specific deals by imposing filters. Or you can view deals in a timeline layout to strategize task management and scheduling.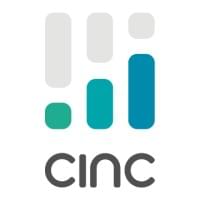 Commission, Inc. (CINC) is a web-based real estate marketing and CRM software designed for high level agents, teams, and brokerages. Features include lead generation, lead nurturing, and client retention, and the website integrates with local MLS data. CINC offers 3 mobile apps: CINC Agent for lead management, Open Houses for capturing contact information, and Etta Homes for organizing details of your home search.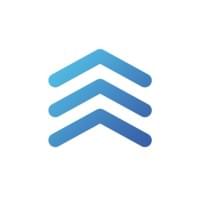 Follow Up Boss is a simple sales CRM designed for small real estate teams. Automatically import and distribute leads from over 200 sources such as Zapier, BombBomb, and CINC. New lead and inbound calls from your website listings are put into action with automated emails and texts, and you can categorize types of buyers and prioritize which need contact.
Find your Real Estate CRM Software
The real estate CRM software market
Though the housing market is infamously volatile, the Real Estate industry has always fed from a steady stream of customers. In 2013, only 9 percent of homeowners sold their homes without professional real estate services, and 88 percent of buyers made their purchase through a realty firm. People will always need homes, and businesses will always need offices, which means there will always be a need to build relationships with professionals to find and purchase the best property.
Despite the longstanding practice of relationship management in Real Estate, business IT systems have traditionally seen low usage. Nearly half of active realtors rarely or never use a CRM system or transaction management software. This could be attributed to a predominantly older population of agents and brokers — research puts the median realtor age somewhere around 57. But as a younger generation enters the workforce, and as buyers and sellers buy and sell earlier in life, we expect an industry-wide move towards technology-driven selling.
Why use a CRM for real estate?
CRM gives realtors an efficient way to manage contacts, schedule tasks, monitor their pipelines, and stay organized as they conduct business. In that sense, CRM is the scaffolding from which agents build successful relationships and close deals.
Realtors benefit from some of the same core CRM features as other industries:
Task management and scheduling
Lead management
Contact records
Sales pipelines
Integrated communication tools
Some agencies choose a generic CRM software and customize it to fit their operational goals, while others choose a CRM for real estate that gives them out-of-the-box functionality. This guide will compare examples of each.
Making the real estate CRM investment
A recent study revealed "rich" real estate agents (those who make over $100,000 per year) are 87 percent more likely to use CRM software than "poor" agents (those who make under $35,000 per year). While this doesn't necessarily prove the intrinsic value of CRM, it does represent a strong correlation between financial success and selling property on the shoulders of good technology.
Choosing the best software for real estate CRM
Ready to start your project management software comparison? Our Technology Advisors are here to help you find the perfect tool for your company's projects. Call for a free 5-minute consultation, or complete the form at the bottom of this page for fast, free recommendations based on your needs.
Which Real Estate CRM software is right for your business?