Trello and Jira each take a unique approach to bringing the Agile framework to workplaces. They both offer automated task management features, and both platforms are now owned by Atlassian, which means they can be integrated to leverage the most efficient workflows.
However, each platform has distinct benefits that make them ideal for different use cases. Trello remains the lightweight, kanban-focused tool for a variety of project management needs, while Jira enables software development teams with fully-featured and powerful agile software. Jira and Trello are two of the most popular project management tools, but they may not be the best fit for everyone. Our Project Management Software Guide has more options to choose from, so you can find the right software for your project needs.
Trello vs. Jira: Task management
Task management is the heart and soul of every project. Break down the project into smaller pieces, then decide what needs to get done and who needs to do it. This is true whether working on a piece of software, planning a marketing event, or designing a new branding guide for your company.
Trello
Trello excels at task management; it's also one of the easiest platforms on the market to learn. Tasks and project work are logged using a three-part hierarchy: Boards, Lists, and Cards. These elements can be organized in whatever way is appropriate.
A Trello board is a simple kanban board users can customize. These boards feature interactive cards that can be dragged into different categories. Each board is used by team members to manage any number of tasks, limited only by their imagination and personal organization skills.
The only potential downside here is a lack of prebuilt workflows. Existing boards will have to be copied, and customized processes will have to be built from scratch for any work managed in Trello. Adding new project tasks is simple but requires time and manual effort to manage.
Trello's kanban board feature is a visual representation of task status and progress for an entire project. Source: Trello
Jira
Jira takes a different approach to task management, although with some of the same features.
Most out-of-the-box Jira workflows are designed to help teams build, test, and release software, but custom workflows for use in other product development and Agile scenarios can be tailored to the project's specific needs. Then again, Jira's task management features are baked directly into an Agile framework, so teams that aren't developing software will likely have less flexibility than they would with Trello.
As with Trello, Jira allows teams to create task cards, assign them to team members, and move them between custom kanban swimlanes such as "To Do," "In Progress," and "Done."
Jira's approach to task management offers powerful customization options for software developers. Source: Jira
Which to choose for task management?
It's a tie. Here's why: When it comes to task management, it's hard to beat the tactile satisfaction of moving Trello's cards from column to column. The kanban-centric approach Trello takes to task management makes it a straightforward option for many teams.
However, Trello's simplicity can be a trap of sorts. Complex projects will suffer from Trello's lack of automation capabilities and organization on the scale of Jira's. The complexity trade-off here is one to be carefully considered before picking one management tool over the other.
Trello vs. Jira: Team collaboration
While it is important to move tasks toward completion, it's also important for team members to communicate about progress and requirements along the way. Both platforms offer a number of features to make this possible.
Trello
With Trello, a team can invite any number of people to share the same board, which means everyone will have the same visibility into project status and tasks. Users can comment directly on cards, share attachments, and mention other teammates to direct their attention to a particular card. All users assigned to a particular card, list, or board will receive notifications via email, SMS, or push based on their preferences.
Trello's approach to collaboration makes it easy for large teams to stay on the same page about each project's tasks. Source: Trello
Jira
Jira also offers the more traditional collaboration features when it comes to tagging issues and boards, such as team member task assignments, notifications, file sharing, and messaging. These tools, next to Trello's reactive cards and friendly design approach, are comparatively spartan, but they are exactly as robust as they need to be for software development teams that are working on complex projects with dozens of moving parts.
Additionally, Jira's project centralization and automation capabilities gives teams a clear view of the project process without the use of a cluttered spreadsheet, keeping progress communication clear and open.
Jira's Dependency Map is a visual representation of task dependencies at a high level. Source: Jira
Which to choose for collaboration?
Jira. Here's why: At the end of the day, Jira is a much more fully featured project management tool than Trello, especially in terms of collaborative functionality. Delivering products that require a lot of plate spinning with Jira is much more collaborative than Trello's simplistic task pings.
With Jira, teams are able to centralize tasks, so teammates are able to view the same information simultaneously from all over the world. Files can be shared with a few clicks, removing massive barriers to collaborative work in remote or in-office workspaces alike.
Trello vs. Jira: Agile-based features
Trello
While Trello excels as a flexible, visual kanban task management platform, it doesn't offer most of the Agile-based features a traditional software development team would need. These include scrum and sprint planning, a backlog of user stories, detailed project reporting, issue tracking, and code repositories.
Although these features aren't native to Trello, they do have several Power-Ups and app integrations that could mimic what team members need. What Trello lacks in features, it makes up for in usability, flexibility, and integration with Jira.
Trello's calendar view allows teams to handle sprint planning in a visual way. Projects with very few interdependent moving parts could be planned out on Trello's calendar and broken down into individual task cards that are then distributed to teammates.
Trello's calendar view helps teams conceptualize due dates with daily, weekly, and monthly views. Source: Trello
Jira
Jira was built specifically to serve Agile software development teams and offers a full suite of features to that end. Whether building code or tracking issues (available in Jira's Service Desk edition), Jira can support scrum methodology, kanban, or a mix of the two.
Jira also includes the ability to draft and visualize new roadmaps. These roadmap views keep teams up to date no matter how many changes are made. Even in the face of creeping scope, developers will have a clear understanding of how much work lies ahead.
Jira's Sprint View showcases an at-a-glance view of sprint progress, bottlenecks, and teamwide performance metrics. Source: Jira
Which to choose for Agile-based features?
It's a tie, depending on the team. Here's why: Trello manages brief user stories, and issues marked in Jira can be turned into Trello cards, so project managers can quickly distribute tasks among teammates. These tasks can be tracked with Trello's kanban board, which is a valuable feature for non-development teams that want to leverage the Agile methodology.
However, in the face of Jira's Agile-based reporting features like burndown charts, sprint planning, and editable roadmaps, Trello lacks many of the capabilities software developers need. With the lack of powerful Agile tools, a software development team is more likely to use Trello as a supplement to Jira rather than as its primary Agile tool.
Trello vs. Jira: Pricing
The best project management software offers all of the right features without being cost-prohibitive. Since Trello and Jira are both owned by Atlassian, their approaches to pricing follow a similar structure.
Trello
For teams looking to spend as little as possible to get a basic Agile-based collaboration tool up and running, Trello's free option may be enough. The free version of Trello gives users access to most project management features, supports up to 10 boards, and doesn't impose any limits on the number of cards or users.
If all a team needs is an independent productivity tool to keep tasks organized and share work between team members, the free version will most likely suffice. If the team is working with code from a repository or data from another business system, they are going to need a paid edition of Trello.
Trello's three paid versions — Standard, Premium, and Enterprise — give teams unlimited boards; the ability to sync data with other business systems like Slack, Github, and Salesforce; a board collections feature; and administrative tools. Trello Enterprise offers a tiered pricing system per number of users and supports two-factor authentication, single sign-on, premium customer support, and onboarding assistance in addition to all the Business Class features.
Trello's focus on simplicity extends to its pricing as well. In general, Trello's pricing structure is more straightforward and affordable than Jira, as indicated below:
| | |
| --- | --- |
| Plan | Starting price per user, per month (USD) |
| Standard | $5 |
| Premium | $10 |
| Enterprise | $17.50 |
Jira
Jira also has a free option for up to 10 users, whereas Trello supports unlimited users for free and paid accounts alike. What Jira lacks in flexible pricing, it makes up for in flexible deployment options. In addition to cloud-based software, Jira also offers on-premises deployment for organizations that want to customize their installation on their own hardware; though, it comes at a higher cost.
Jira's Agile software comes in three different versions: Standard, Premium, and Enterprise. Standard includes many of the features a team looking to use Agile methodologies for their work structure would need, including roadmap visualization, kanban boards, and dependency maps. Enterprise comes with ideation tools and strategy rooms for company-wide collaboration, and Premium aims to offer businesses a generous middle ground between the two extremes.
Because Jira offers more advanced Agile-based functionality than Trello, it's easy to understand why Jira is priced slightly higher. Jira's pricing structure is broken down below:
| | |
| --- | --- |
| Plan | Starting annual price (USD) |
| Standard | $790 |
| Premium | $1525 |
Jira's Enterprise pricing is notably more complex than Trello. Whereas Trello's Enterprise tier has a transparent price per month based on the number of users, Jira's highest tier is only available for businesses with more than 800 users on an annual billing cycle.
It's also worth pointing out that Jira's pricing is based on the volume of users who need access to the software. After a company reaches a certain threshold of user seats, the annual cost per user increases. The lack of flexibility when it comes to pricing may be a disadvantage for smaller teams that have significant growth plans or want access to Enterprise-level features.
Which to choose for pricing?
Trello. Here's why: Trello's straightforward pricing is more affordable and flexible than Jira's complex user tier-based approach. Though Jira's higher price point is reflective of its advanced capabilities, growing project management teams that want to control costs as closely as possible will likely favor Trello's simplicity.
Trello vs. Jira: Which is right for your business?
Trello is a simple, customizable kanban board for teams that want visual workflows. Trello supports a few different task management views, such as its handy calendar view, but this alone is not enough to support more complicated projects like software development.
Teams that are interested in Agile as a work structure but aren't working on software-related projects will most likely find success with Trello. Conversely, large organizations with complicated webs of stakeholders may find Trello's feature set limiting.
Jira, on the other hand, is a project management tool for by-the-book Agile teams that are building, fixing, and releasing software. Its customization and robust set of Agile-based features make it a strong solution for software development teams and other projects like product development that require an iterative approach.
In particular, Jira is an excellent tool for medium to large Agile teams, but it may be overwhelming for small teams that can easily track their tasks with a kanban board and calendar alone.Keep in mind that Trello and Jira aren't the only two viable products in this category. While these options offer many of the tools teams need for successful project management, a different solution might be a better choice. If neither Trello nor Jira fits your organization's project management needs, review our Project Management Software Guide to explore other options.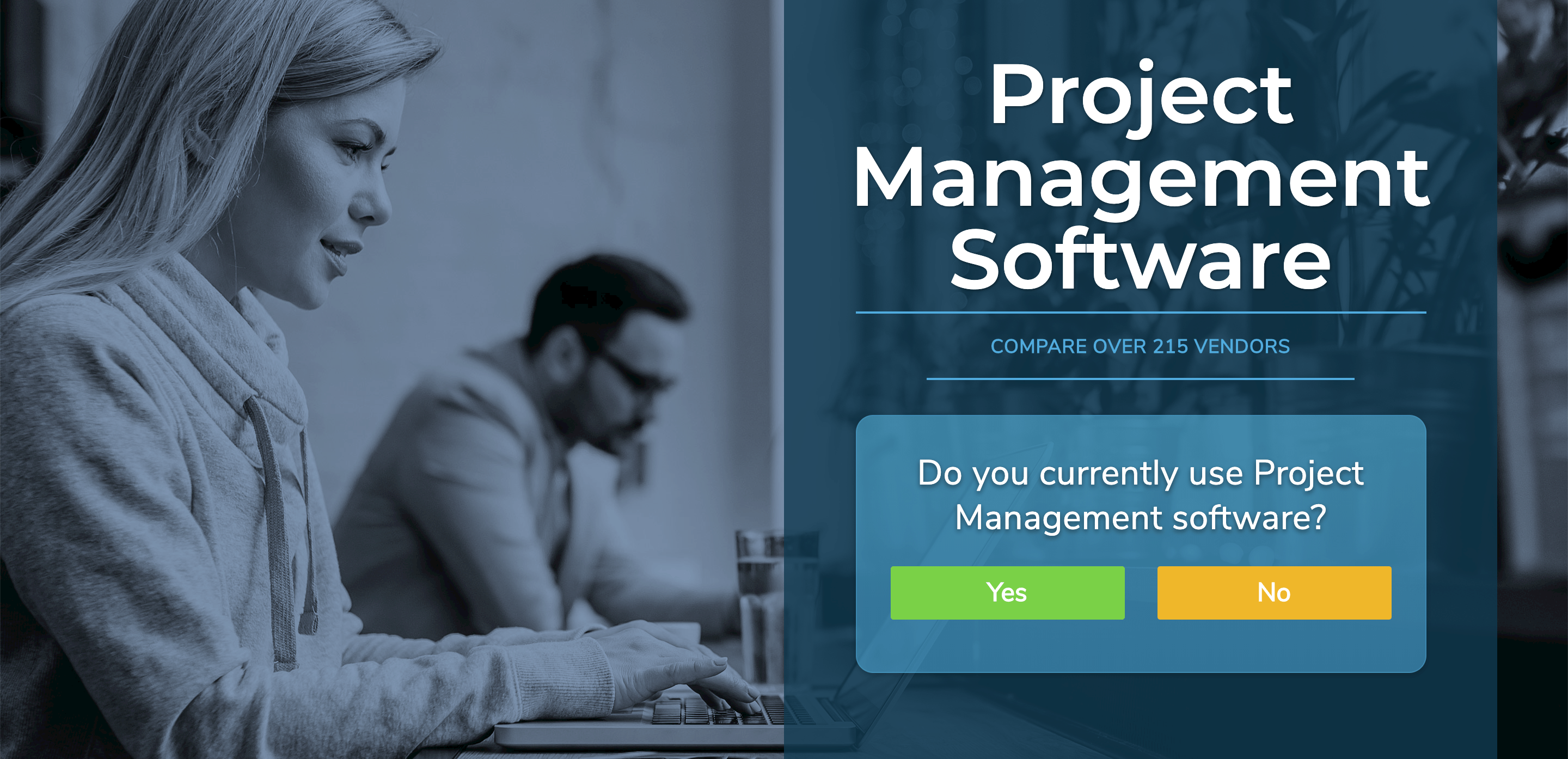 1 Wrike
Tackle complex projects with Wrike's award-winning project management software. Break projects into simple steps, assign tasks to team members, and visualize progress with Gantt charts, Kanban boards, and calendars. Manage resource allocation and forecasting with software that's easy to launch. Automation and AI features strip away time-consuming admin tasks so you can do the best work of your life. Streamline your practices, align your team, and ensure you hit deadlines and stay on budget.
2 Smartsheet
Smartsheet is an online work execution platform empowering organizations of all sizes to plan, manage, automate, and report on work. Over 80,000 brands rely on Smartsheet for project and work management.
3 ClickUp
ClickUp is one of the highest-rated project management tools today. Use Docs, Reminders, Goals, Calendars, Chat, scheduling, assigned comments, custom views, & more with this all-in-one project management tool.

Used by 800,000+ teams in companies like Airbnb, Google, and Uber, it brings all of your projects into a single app! Built for teams of all sizes and industries, Our fully customizable & proprietary features make it a must-have for anyone wanting to keep project management in one place.
Technology Advice is able to offer
our services
for free because some vendors may pay us for web traffic or other sales opportunities. Our mission is to help technology buyers make better purchasing decisions, so we provide you with information for all vendors — even those that don't pay us.