Quick summary:
We lose our ability to manage risk and accurately forecast deadlines when we're bogged down in the fine details of projects.
The portfolio management features in the following project management software systems can help.
---
Projects get away from us when we can't see the full picture.
This was true when you stayed up until two in the morning as your parents begrudgingly helped you make a poster board for school. It was true when you put off starting your term paper until the last week of freshman year. It's true now as you cling to your sanity while juggling multiple projects at work.
Today we have project portfolio management (PPM) software to help us manage project risk, but not all PPM solutions are created equal. If you're choosing a PPM system for the first time or thinking about switching from your current system, read on for some of the best PPM software solutions of 2019.
Or, complete the form on our project portfolio management software page to get a free, no-hassle shortlist of the best PPM systems for your specific needs. Getting started is easy and takes less than five minutes.
Project management solutions with some PPM features
Full disclosure—project management software and project portfolio management software usually live in the same systems. You will be hard-pressed to find a project portfolio management software that stands on its own.
Also read: The Top 10 Project Management Software For 2019
But depending on the size of your organization, you may need a system with more or fewer PPM features. Let's first take a look at some project management solutions that come with basic PPM capabilities.
Wrike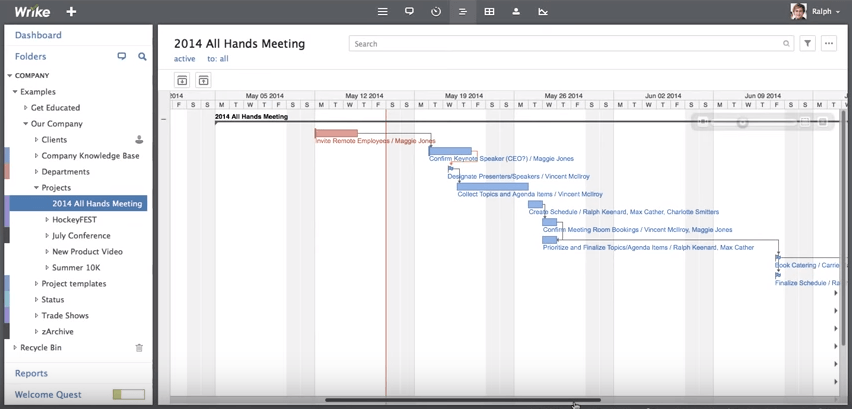 TechnologyAdvice rating: 4/5
Widely regarded as one of the better project management solutions on the market, Wrike also offers a solid platform for project portfolio management. Wrike is task-based, so it supports all the granular details project managers need, but it also offers big-picture views for project portfolio managers. Additional built-in features such as task dependencies safeguard projects from easily going off the rails.
Many project management solutions offer task dependencies, but Wrike is nice because it visualizes dependencies in the Gantt chart view as well. Using drag and drop functionality, users can extend projected completion dates and change task dependencies by linking tasks together.
---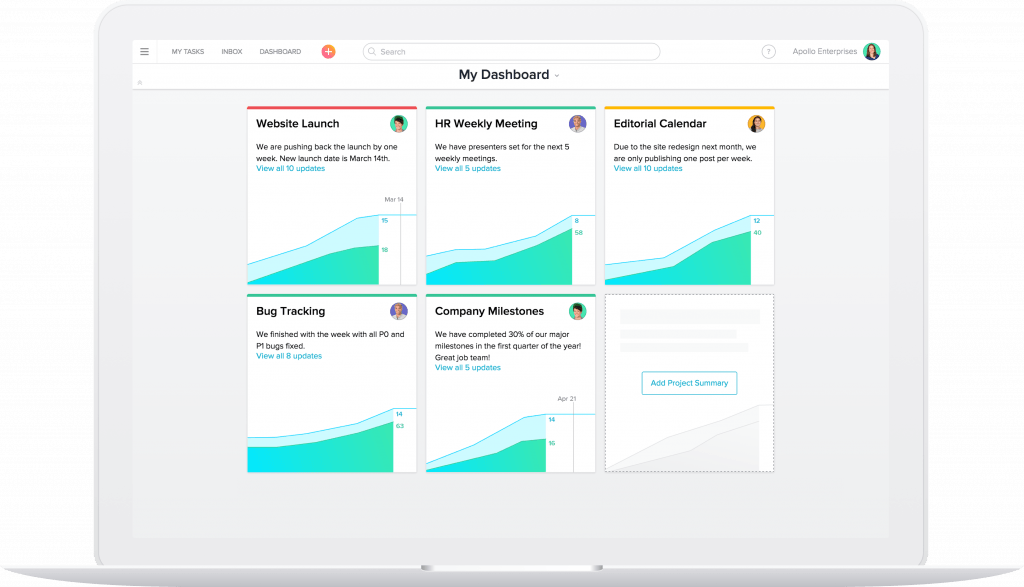 TechnologyAdvice rating: 4/5
Project managers love Asana for its task-based and collaborative approach to project management, but it also offers powerful tools for checking in on the overall health of your project portfolio. Using the Portfolios feature, you can see a list of all your organization's projects and sort them by assignee, priority, project status, and remaining progress.
Asana also comes equipped with a feature to show you workload bandwidth for team members so that you always know how much is on everyone's plate. Look for integrations with G Suite, Dropbox, Jira, Slack, and others to get the most out of Asana.
---
Smartsheet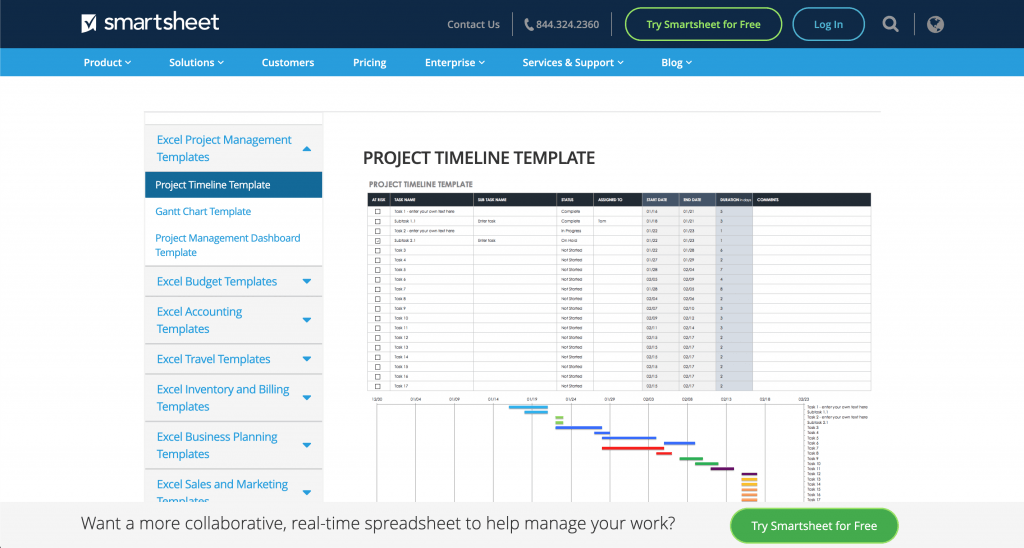 TechnologyAdvice rating: 4.5/5
Smartsheet takes a spreadsheet-based approach to project management. If you're used to working in Excel, don't worry—Smartsheet offers a familiar environment with expanded features and functionality. This is especially true for project portfolio management.
Smartsheet offers resource management features, budget tracking, and a strategic plan dashboard to help you identify at-risk projects and teams with heavy workloads. This project management system may look and feel like Excel at times, but it offers much more than spreadsheets, making it the project management software of choice for many enterprises such as Cisco and Colliers International.
---
Project management solutions with fully-fledged PPM features
While most project management systems offer some project portfolio management capabilities, only some solutions offer comprehensive features for PPM. These solutions are usually built specifically for enterprises, but there are some solutions out there that work for organizations of all sizes too.
Mavenlink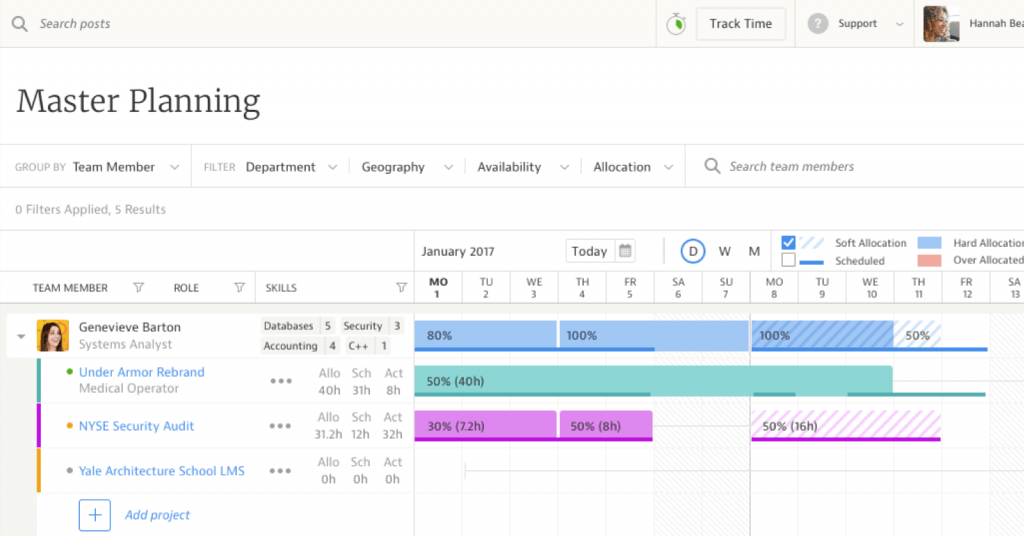 TechnologyAdvice rating: 4.5/5
If you're looking for a way to juggle multiple projects at once without breaking the bank, Mavenlink might be the project portfolio management system for you. This solution definitely stands on its own as a general project management software, but two features make it shine as a PPM tool: Projects by Status and Project Pulse.
Projects by Status is a comprehensive portfolio overview, displaying key insights for each project such as burn rate, completion margin, risk averages, and more. Project Pulse shows the real time health of individual projects, displaying a project health over time graph in addition to important financial information.
---
Clarizen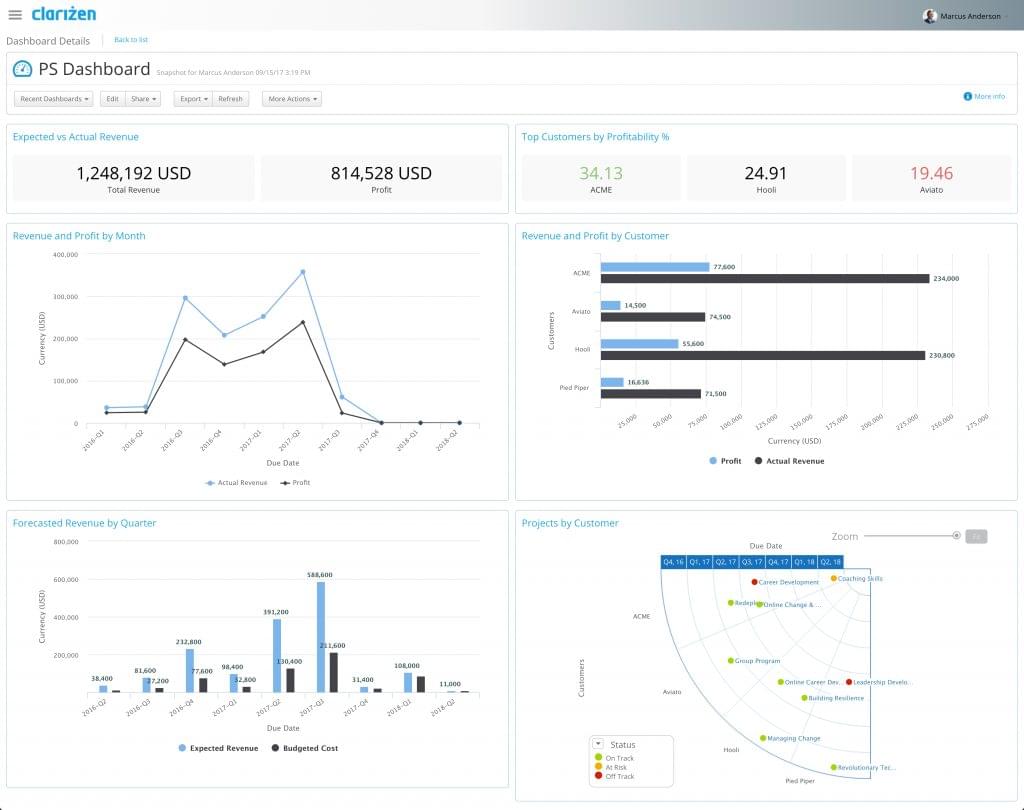 TechnologyAdvice rating: 4/5
Featuring tools for team collaboration and workflow automation, Clarizen also stands out as a powerful project portfolio management tool for enterprises. Using the Portfolio Health Dashboard, you can view reports for cost, budget, completion and alignment, workloads, and time utilization.
The ability to prioritize certain projects over others helps users to allocate resources accordingly. The resource planning feature makes this even easier, as you can allocate resources by department, team, or group to ensure your staff are never overloaded.
---
Celoxis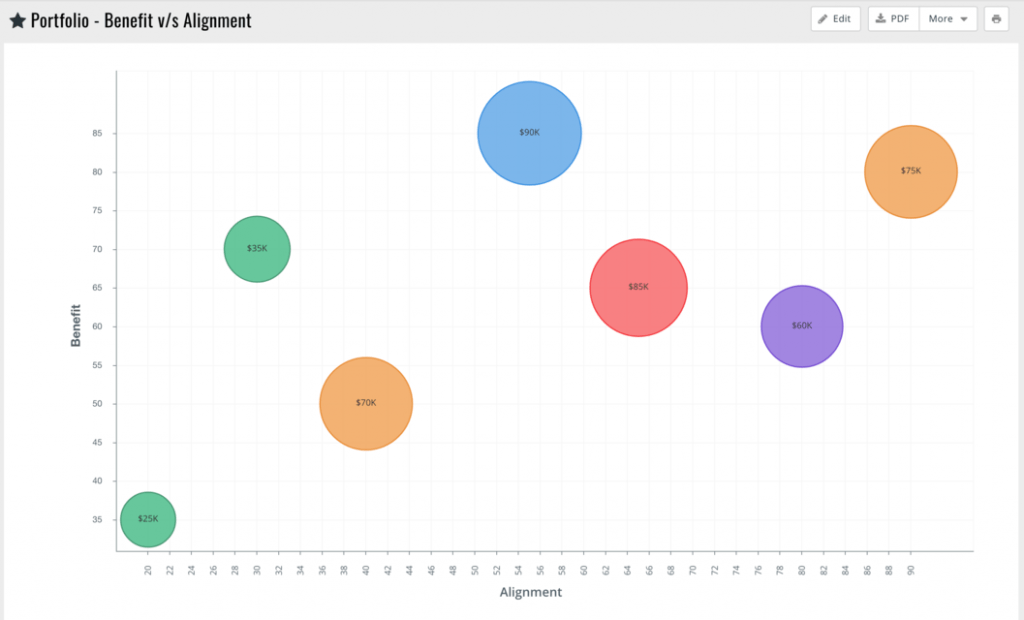 TechnologyAdvice rating: 4.5/5
As far as project management solutions go, Celoxis might offer the most room for PPM customization. Celoxis allows you to get portfolio management right from the start, as opposed to checking in on multiple projects after they're already in motion.
Create new projects in Celoxis using project request forms, which you can customize based on your company's unique workflows. From here, you can set goals for portfolio balance, scanning your company's available resources to find the best times to tackle certain projects. Running a "what-if" analysis is another powerful PPM tool, allowing you to see the impact a new project might have on available resources before you commit to starting it.
Finding the right project portfolio management tool for your business is tough. We can help.
Save time combing through multiple project management solutions to find the right PPM features for your business by getting in touch with our Technology Advisors through the form on our PPM software page. Our knowledgeable staff will listen to your specific needs to provide you with a free, no-hassle shortlist of the best PPM software for your organization. Getting started is easy and takes less than five minutes.