Modern technology made it possible for companies to hire amazing talent worldwide, ensuring the 24/7 customer services along with saving serious amount of cash. The question today isn't whether or not to hire a remote team, but how to actually solve the challenges that come along with it.
Establishing efficient team communication and collaboration, ensuring everyone is on the same page, and staying productive are usually the challenges most remote teams experience.
We've interviewed three well-known tech companies that successfully manage their dispersed teams across different time zones. Let's take a look at their secret formula of the effective remote team management they've exclusively shared with our Chanty team.
GitHub
What is your biggest challenge with remote team management at GitHub?
You have to go all in on a remote team. You can't just test the waters with one or two remote employees while everyone else collaborates in an office. It makes the remote employees feel disengaged, discourages your in-office team from using the proper communication channels, and sets everyone up for failure.
At GitHub, two of us from the executive team and 62% of the company are fully remote. Historically, companies have only allowed individual contributor roles to be remote. I'm proud to be at a company that sets a great example for remote working at all levels. I'm leading marketing remotely from New York City.
How do you deal with this challenge?
We encourage hiring managers not limit hires to HQ-only based hires. We also try to set the right example by making all meetings remote friendly so people don't feel left out. With my team, even for HQ based people, I encourage everyone to work from home as often as they'd like so that meetings are often fully via video chat.
What is your advice to the entrepreneurs going remote?
Get a good video conferencing tool! Also, don't forget that in-person interactions can go a long way in building open communication channels and empathy across your team. Depending on your company size, encourage in-person group activities where possible. This could be an annual gathering of your whole company or even smaller mini-summits for people on smaller teams. At GitHub, we encourage smaller working groups to have mini-summits a few times a year. In places where we have more than 1 employee, there are multiple happy hours, coworking sessions, and opportunities to hang out with other team members.
Ashley Smith, VP of Marketing at GitHub
Also Read: 9 GitHub Alternatives for Source Code and Version Control
Stack Overflow
What is your biggest challenge with remote team management at Stack Overflow?
Not many employees have had the experience of working remotely so as we bring on new hires, helping them transition to the way we communicate and work can be a steep learning curve. We also have employees who sit in an office, and so we have to be really intentional about making sure remote workers aren't second class citizens.
How do you deal with this challenge?
When we have meetings, even if individuals are sitting in an office and only one person is remote, the entire meeting is conducted over Google Hangouts. We want to make sure everyone is never at a disadvantage because they're not sitting in an office or working in a specific time zone.
What is your advice to the entrepreneurs going remote?
If you're an individual or small team going remote, don't be afraid to experiment, but document what you're learning and the processes that are working well along the way. You might find that as much as you can communicate asynchronously over email, chat, and docs, you also need to schedule some live facetime over Google hangout or Skype.
Alexa Scordato, VP of Marketing at StackOverflow
GoDaddy
What is your biggest challenge with remote team management?
The big challenge arises when we're all working together on a project that would benefit from the kind of creative mojo you can't get through a monitor.
How do you deal with this challenge?
If there's a big, collaborative project on the roadmap, we plan time in the same location. But that involves airline tickets, so we're quite selective. More often, we meet face-to-face in groups of two or three. And we spend a lot of time hoping for a strong WiFi connection so we don't freeze or drop during one of our many video calls!
What is your advice to the entrepreneurs going remote?
Invest in tools that will enable you to collaborate with your team members, no matter where you are. Our team uses:
Slack for real-time messaging (and it's also great for sharing documents and images quickly);
Microsoft Office 365 for email and some file sharing;
Google Drive to collaborate on documents and spreadsheets;
JIRA for project management;
Zoom for video conferencing.
If you're just starting out, spend the money on one or two tools that you deem the most important (like a robust email program), and look for free or lower-cost options for other tech solutions.
Andrea Rowland, Managing Editor at GoDaddy blog.
Takeaways
As you see, the key to success while managing remote teams is to provide employees with all the means for transparent communication and collaboration. Investing in tools like Slack, Chanty, Jira or Google Hangouts is a must if you've decided to go remote. Moreover, it's equally important to ensure remote employees don't feel as second-class workers. Keep in mind the in-person interactions whether it's the annual meetup of the entire company or a mini summit for smaller teams.
What is your experience with remote team management? Are there any challenges you are going through? Feel free to share in the comments below.
Olga Mykhoparkina is a Chief Marketing Officer at Chanty– a simple AI powered business messenger and a single notification center. This powerful and free Slack alternative is aimed to increase team productivity and improve communication at work. Having a 9-year experience in digital marketing field, Olga is responsible for Chanty's online presence strategy, managing an amazing team of marketing experts and getting things done to change the way teams communicate and collaborate. Follow Olga on Twitter @olmykh or feel free to connect on LinkedIn.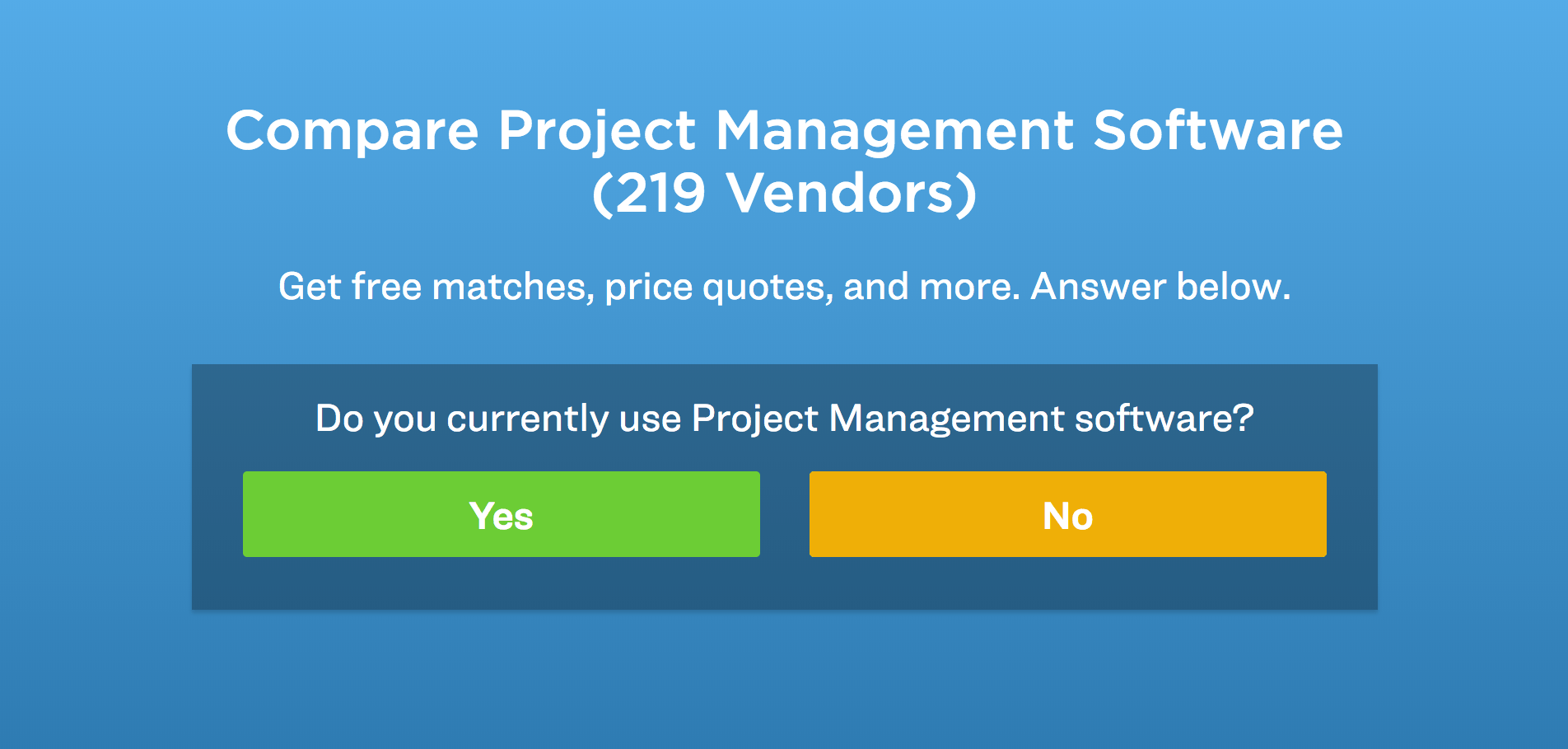 Technology Advice is able to offer
our services
for free because some vendors may pay us for web traffic or other sales opportunities. Our mission is to help technology buyers make better purchasing decisions, so we provide you with information for all vendors — even those that don't pay us.