It's commonly acknowledged that businesses who embrace change are more likely to survive than those who don't, yet many small and independent business owners are reluctant to take the plunge when it comes to point of sale (POS) software.
Business has never been more challenging for SMBs: economic uncertainty, corporate competition, and elevating customer expectations all add up to intense pressure. While it's understandable for businesses to have reservations about new technologies in such a saturated market, business owners must embrace change in order to safeguard profitability and give their business an opportunity to grow.
Also Read: Infographic: 8 B2B Marketing Myths Debunked
Here are some of the most common POS myths preventing SMBs from embarking on the next chapter on their growth story: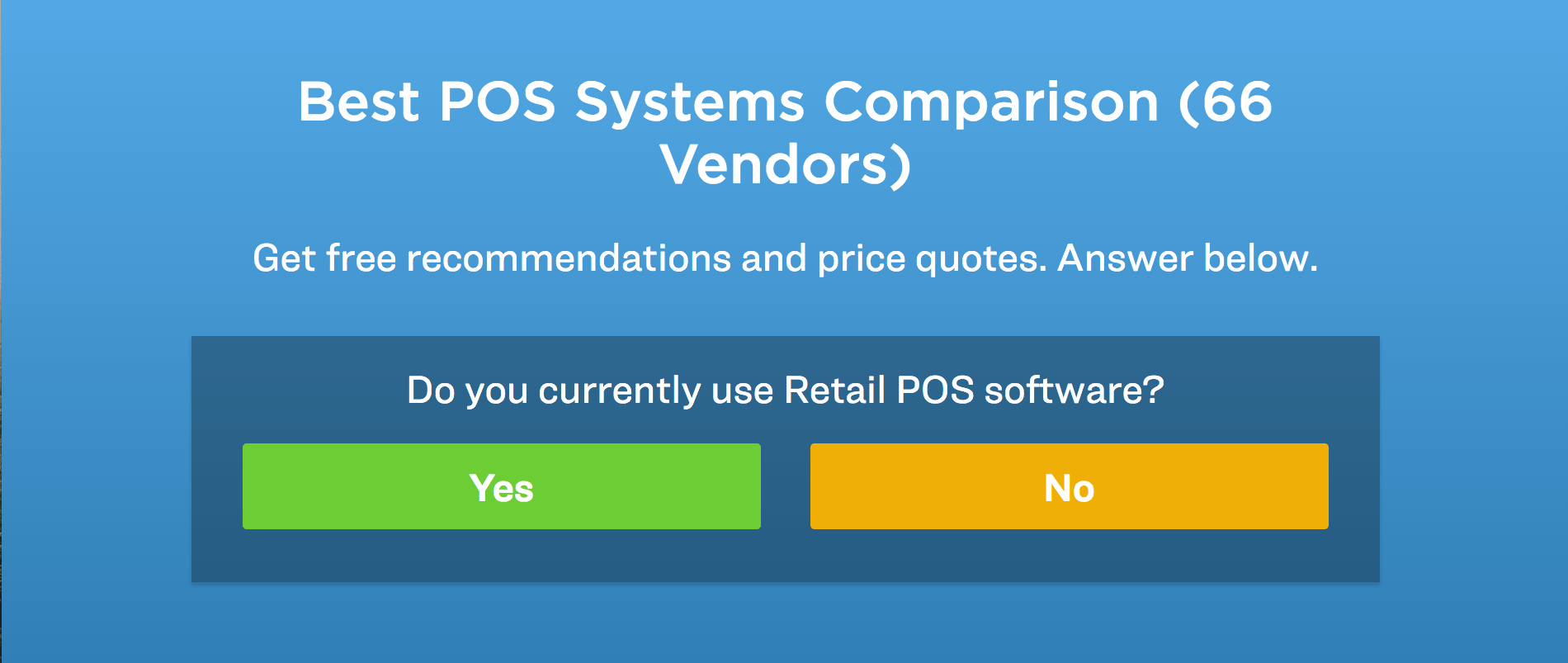 Myth: POS systems are just glorified calculators
While POS is certainly a means of processing complex calculation, that isn't all it does. Once implemented, POS solutions quickly become the heart of the business, managing and streamlining all manners of business operations from inventory to accounting to marketing. Some systems offer lots of feature-rich functionality that can save hours in unnecessary admin, encourage customer loyalty, and help improve your profit margin. All systems are different, so it's a case of quantifying your needs and finding the right system to fit them.
Myth: POS is too expensive
While price is an important factor, it shouldn't be the leading consideration when looking for POS to add the most value to your business. Those struggling with cash flow may be reluctant to purchase due to the initial outlay, but those who do often see a return on their investment in a matter of weeks. A number of companies offer finance options, so ask if this is available.
Implementing POS affords you more insight into your business, spotting opportunities to cut costs and drive revenue. For example, improved inventory management could reduce waste and eliminate theft, saving you thousands of dollars each year. By examining this data and making actionable changes, you can quickly streamline your business operations, safeguarding your cash flow and protecting your profits.
Myth: POS is just for big businesses
While it's true the most insightful point-of-sale systems were found mostly in corporations in the past, an influx of affordable tech has leveled the playing field for small and independent businesses. Where big businesses still enjoy the benefits of expensive bespoke systems, SMBs can now access a range of customizable solutions that let them tailor their POS in a similar way to enterprise systems, including downloading features when they need or can afford them.
This scalability is essential for a growing business, whose needs will evolve and change as the business expands. A great example of this is Epos Now, whose POS AppStore affords users a fully customizable POS experience with industry leading applications, such as Sage, Xero and Mailchimp, downloading apps to the system as you would a smartphone.
Myth: POS systems are complicated
Like any technology, not all POS are created equal, and the complexity of systems design, features, and functionality can vary massively. Usability should be a key consideration when shopping for your perfect point of sale system. And what if you do get stuck? What then? From the design of the system to the after purchase support and training, you need to remember you and your staff will be using this software every day. A user friendly interface with a clean design will aid faster transactions, reduce input error, and minimize training requirements. Find a provider who will support you throughout your POS journey with valuable resources, training, and support.
Myth: POS systems are all the same
Different POS providers make software with huge differences in functionality, scalability, affordability, and quality. It's important to list your key requirements when searching for the right POS for you business. Verify your requirements with different providers and make use of free trials or demos if provided. Understand the limitations of a providers hardware, software, and service functions to ensure you're not caught short in a time of need.
A quick look at review sites and testimonials will give you a fair idea of just how different the features and functionality of these systems can be. Do your research, and check out independent review sites.
Myth: There's never a good time to install POS
Many directors are wary of introducing new technologies into their business for fear of disrupting day-to-day operations and damaging customer satisfaction. While it's true there can be teething problems, the overall benefits long outweigh the initial discomfort of introducing a POS system.
Some systems operate with plug and play functionality, while some require a more extensive set-up. A number of POS providers offer an on-site service to help implement the system and offer training. Some cloud-based providers will provide staff with remote training, which means they can tutor employees on how to use the system by logging onto the system whilst coaching them over the phone.
Myth: My data isn't safe using a POS system
When considering POS options for your business, you need to establish if you want a locally stored or a cloud-based system. Locally stored, or 'legacy' systems, operate saving all your data to a server on the premises. This means if the hardware is damaged or stolen, you data is gone and unfortunately, irrecoverable.
If you choose the cloud based option, your data is password protected in the cloud, which is essentially an offsite server used by your POS provider. When using a cloud-based system, you can access your data from any device with an internet connection, meaning you are protected even if the hardware is corrupted.
Conclusion
With the advances in new and innovative POS solutions, there's never been a better time to take ownership of your own data and drive your business forward. It's understandable that SMBs will have reservations. The sheer number of POS options on the market can be intimidating when trying to select the right option for your business. While it's best practice to do your research, compare notes, and speak to a number of providers, don't let fear or dogma dictate a decision which could see your business go from surviving to thriving.
Erin Heenan is an in-house content writer for award-winning POS provider Epos Now. A passionate advocate for SMBs, she endeavors to empower business with quick wins to improve their profitability.
Ready to find your next retail POS solution? Check out our POS Product Selection Tool and compare products, read reviews, and get fast, free recommendations based on your needs. 
Technology Advice is able to offer
our services
for free because some vendors may pay us for web traffic or other sales opportunities. Our mission is to help technology buyers make better purchasing decisions, so we provide you with information for all vendors — even those that don't pay us.