OmegaCube ERP

Product Overview
OmegaCube ERP product overview
OmegaCube ERP has a comprehensive, integrated set of applications that help drive simplification, workflow automation, and efficiency improvements across the enterprise. It is available as both a cloud-based and on-premise enterprise resource planning solution built for manufacturing and distribution.
The system serves small to mid-sized companies and is designed for workflow automation. Key features include financial accounting, scheduling, manufacturing execution, business intelligence, and quality management. Users can access the solution from internet browsers and mobile devices.
Pros of OmegaCube ERP
Workflow automation: OmegaCube ERP's workflow automation features enable manufacturers to cut critical production time, improve personnel and operational efficiency, reduce costs, and eliminate manual operating methods.
Easy integration: OmegaCube ERP includes tight integration with many manufacturing, shipping, and communication applications, allowing manufacturers to digitize entire workflows and reduce order-to-cash cycles.
Cons of OmegaCube ERP
Engineer-designed interface: The OmegaCube ERP interface is designed by engineers and not graphic designers. Some customers find it not as exciting as its competitors.
Breakdown of core features
Manufacturing execution system
With OmegaCube ERP's Manufacturing Execution System (MES) module, you get minute-by-minute updates on what's happening at the shop floor. Continuous shop-floor data helps you take proactive decisions and be in complete control over shop-floor operations.
Production planning and scheduling
OmegaCube ERP's Production Planning and Scheduling module helps you automate planning and scheduling workflows for an optimal production schedule. It considers all available resources such as machines, materials, and manpower. The ERP ensures optimum inventory levels, uninterrupted production, improved capacity utilization, and on-time delivery to customers.
Product configurator
OmegaCube ERP's Product Configurator enables users to set up user rules and formulas, customize screen layouts, and configure complex processes using a flexible dashboard.
Quality management
OmegaCube's Quality Management solution allows you to control and comply with the most stringent quality standards. Experience the benefits of a truly integrated quality system that links to manufacturing, return merchandise authorizations, purchasing, and inventory.
(Last updated on 02/02/2022 by Abby Dykes)
Screenshots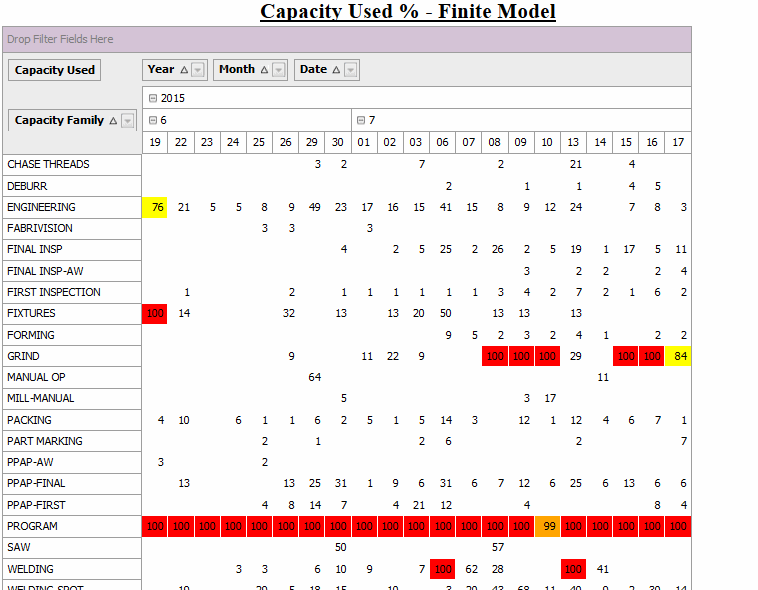 Video