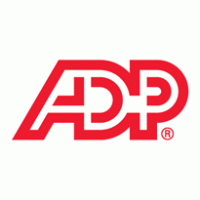 Why we picked ADP
ADP's expanse of services and software solutions cater to a variety of businesses, including startups, SMBs, and enterprise companies — even those conducting international business. Its scalability and robust feature set put it at the top of our list for the best HR software overall.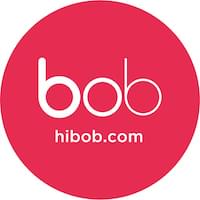 Why we picked Bob
Bob is a great HR system for startups as it layers core HR functionality with features to accommodate rapid growth. Bob can quickly assist startups with diverse pay schedules, workforces, workflows, and international needs.
As the needs of startups can vary week-to-week as their business strategies change, Bob offers a mix of core HR essentials and workforce features to help businesses gauge their success overall.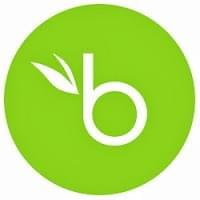 Why we picked BambooHR
BambooHR is a great choice for small businesses prioritizing HR efficiency because it automates repetitive HR tasks and enables employee self-service. The added efficiency gives HR staff more time to put toward higher-priority responsibilities.
BambooHR's packages and add-ons cover all the HR basics but leave room for customization, so you can feel confident you're not paying for features you don't need.
We think BambooHR is the best choice for small businesses, but a different solution might be a better fit. Browse our list of Top HR Software for Small Businesses for more options.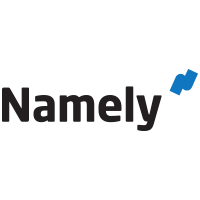 Why we picked Namely
Namely's platform is for companies with 25-1000 employees and offers balanced capabilities in data management, recruitment, and time and attendance.
As a human resources management system (HRMS), Namely helps midsize companies move from core HR administration tasks to more employee-focused initiatives, such as employee engagement and performance management.
If you're not confident Namely is the right choice for your midsize business, consider other options on our list of the Best Human Resources Management Systems.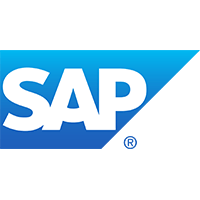 Why we picked SAP SuccessFactors
SAP SuccessFactors Human Experience Management (HXM) balances personalized experiences for individual employees with powerful, strategic functionalities for the business as a whole.
The breadth and depth of SuccessFactors' features are difficult to match, especially when combined with SAP's solutions for enterprise resource planning, supply chain management, financial management, customer relationship management, and other software needs. This extensibility is a competitive advantage for companies looking to optimize their tech stacks.
If SAP SuccessFactors HXM doesn't match your needs, check out our Best HR Software for Enterprises to explore alternatives.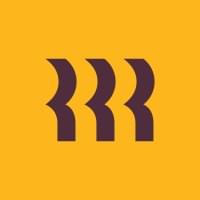 Why we picked Rippling
Despite launching its global capabilities in October 2022 with support in only 50 countries, Rippling stands out for its robust global features in every core HR function.
Especially in terms of payroll, benefits administration, policy management, and reporting, Rippling allows companies to collect and process international employees' information in one place without needing disparate HR systems to accommodate their global teams.
While Rippling is our top HR platform pick for global businesses, it may not be the right fit for your international payroll needs. Take a look at our Top Global Payroll Solutions for a list of alternatives.
What are the types of HR software?
Although they are often used interchangeably, there are several technical differences between the three main categories of core HR software: HRIS, HRMS, and HCM. Alternatively, some HR software focuses on specific human resources functions, like applicant tracking, onboarding, payroll, performance management, employee engagement, learning management, and more.
Human resources information system (HRIS)
Human resources information systems (HRIS) offer a variety of capabilities for HR data management. The goal of these multi-function systems is to maintain individual employee data and handle the company's regulatory and legal employment requirements.
An HRIS stores key details about an organization's workforce, including employees' personal information, employment details, performance metrics, and compensation history. HRIS platforms can also act as a repository for important HR documents like employment contracts, tax forms, policy guides, and more.
An HRIS can be a standalone product that integrates with other HR applications, or it can serve as a central database in an all-in-one HR software suite. At its core, an HRIS application focuses on optimizing processes associated with HR record-keeping and reporting.
Human resources management system (HRMS)
Human resources management systems (HRMS) focus on process optimization and cost efficiency. This type of software improves how an organization handles its HR processes by automating tasks and centralizing access to critical information.
Many HRMS products extend the functionality of a traditional HRIS by including tools for payroll, benefits administration, and more. An HRMS can also be used for more robust reporting and forecasting purposes, like succession planning and position control.
Human capital management (HCM) software
Human capital management (HCM) software is often regarded as the largest umbrella in the HR software category. Most HCM solutions combine all of the functionalities of HRIS and HRMS platforms, plus additional features for recruiting, employee engagement, performance management, and more. HCM software also offers advanced data analysis capabilities for business intelligence and HR process optimization.
HCM software cultivates human capital by streamlining all HR functions and creating a holistic view of the employee lifecycle. This breadth allows companies to maximize the potential of their employees and their contributions to organizational performance. HCM software helps keep employees engaged and motivated to work in the direction of the company's business goals.
Applicant tracking systems (ATS)
An applicant tracking system (ATS) is a recruiting software that automates the hiring process. It manages the entire recruitment process from beginning to end, from sourcing and screening candidates to extending job offers and onboarding new employees.
ATS platforms let HR professionals post jobs on various sites and schedule interviews with qualified candidates automatically. ATS also manages information related to different candidates, allowing the HR manager to compare candidates against each other and choose the best one for the job.
Onboarding software
Onboarding software facilitates the process of introducing new hires to a company. It typically includes capabilities such as electronic signatures, pre-boarding checklists, and employee questionnaires to help HR ensure a smooth employee onboarding experience.
Payroll software
Payroll software lets organizations track expenses, taxes, payouts, and schedules accurately. It also helps HR teams maintain compliance with labor and payroll regulations and analyze payroll data for discrepancies or inefficiencies. Organizations use payroll software to calculate, process, and record employee pay on time.
Performance management
Performance management software enables organizations to assess employee skills, track goals, and monitor performance over time. Companies often use performance management software to coach employees and evaluate performance during formal reviews or through weekly pulse updates. It gives managers a clear view of employees' growth and development in their roles.
Employee engagement
Employee engagement software helps companies understand employee sentiment over time and identify areas where the employee experience can improve. These systems offer survey tools, follow-up workflows, gamification, and analytics to understand how employees feel about their work. Employee feedback data is then consolidated and analyzed to produce actionable insights that can improve retention.
Learning management systems (LMS)
Learning management systems (LMS), or eLearning systems, help HR teams design, organize, and deliver employee training programs. These systems can evaluate employee skills, track active certifications, and identify opportunities for professional development.
By incorporating this tool, HR can onboard new employees and keep tenured employees up to date with current industry knowledge standards. Moreover, LMS can optimize job and compliance training and learning and development.
What are the benefits of HR software?
HR software solutions offer businesses a number of advantages, including increased efficiency, consistent compliance, and deeper reporting capabilities.
Efficiency
Many HR software solutions include automation capabilities that drive the efficiency of different HR processes. When HR staff can spend less time on repetitive, manual tasks, they are able to focus on more valuable priorities. Additionally, HR software provides employees with direct access to the services employees need most so they can complete tasks like direct deposit updates or benefits enrollment independently.
Compliance
Compliance with HR-related laws and regulations is usually non-negotiable because of the costly penalties associated with violations. HR software helps organizations stay in compliance with current local, state, federal, and international laws, as well as industry-specific regulations.
Reporting
Robust HR software reporting features help organizations make informed decisions with accurate data. Many HR platforms offer report generation templates to help users find the information they need quickly, and others offer advanced AI tools to support deeper data insights like predictive analytics and natural language processing.