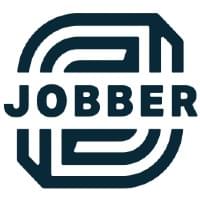 Jobber is a leading field service management software designed to simplify operations for small to medium-sized businesses. Its features include scheduling, quoting, invoicing, and customer management. With real-time updates, integrated payment systems, and GPS tracking, Jobber helps improve efficiency and customer service. It also offers a client hub, providing customers with a personalized self-service experience. Jobber integrates with popular software such as QuickBooks and Stripe, supporting a seamless workflow. Its mobile app also ensures accessibility for teams on the go.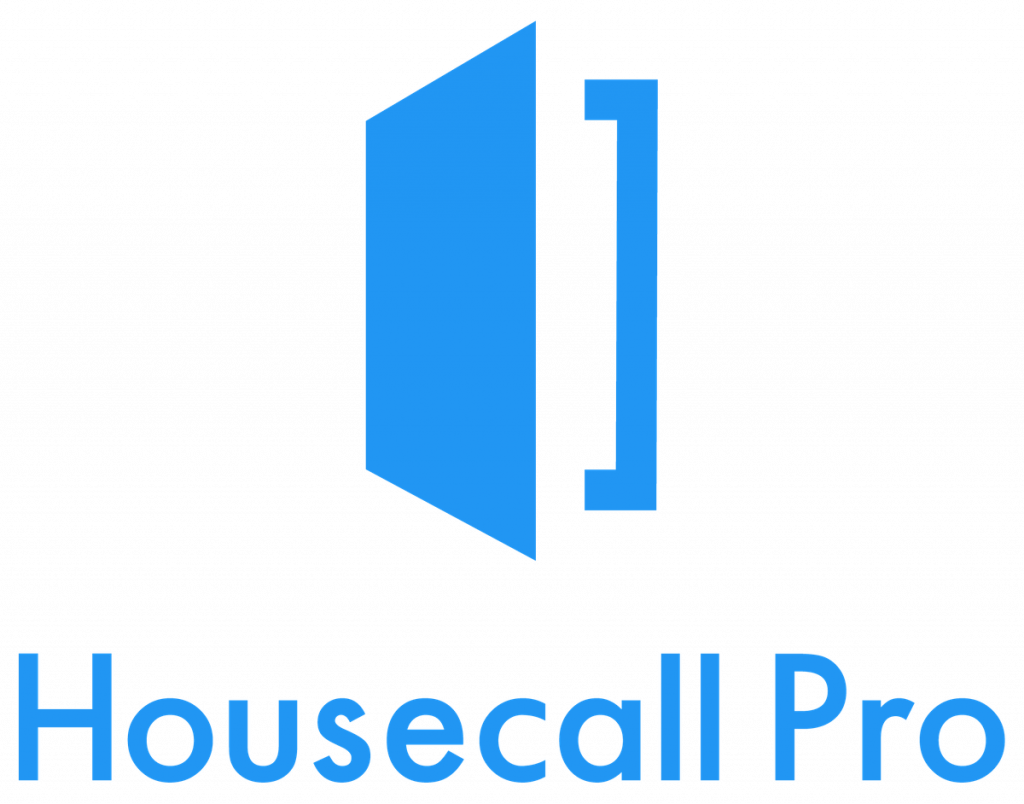 Housecall Pro, launched in 2015, is a mobile field service management software designed specifically for home service professionals. It aims to streamline operations by handling scheduling, dispatching, invoicing, customer communication, and more, all from a single platform. Its real-time dispatching and live GPS tracking enhance job management, while integrated payment processing simplifies transactions. Automated marketing tools help grow the business and elevate customer experience.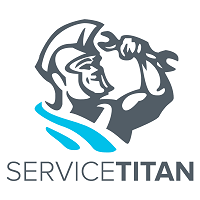 ServiceTitan, founded in 2012, is a comprehensive field service management software designed for businesses with complex needs. With features like Advanced Reporting, Marketing ROI Tracking, and Intelligent Dispatch, ServiceTitan provides deep operational insights and optimizes workforce allocation. Its unique Customer Experience Score aids in enhancing customer satisfaction. Though it may come with a steeper learning curve and higher pricing, its sophisticated capabilities make it ideal for larger businesses seeking to streamline their operations and drive growth.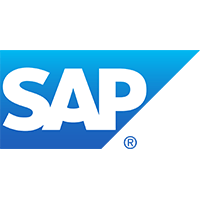 SAP Field Service Management (FSM), part of SAP's comprehensive suite, is designed to cater to the complex needs of large enterprises. SAP's FSM solution offers advanced features like AI-driven service insights, advanced scheduling, real-time team tracking, and seamless integration with the SAP ecosystem. It's built for scalability and global reach, with multi-language and multi-currency support.

Kickserv, formerly known as ServiceSidekick, was founded in 2009 with the goal of providing an affordable, user-friendly field service management solution for small to mid-sized businesses. It offers a suite of features including an integrated Customer Relationship Management (CRM) system, easy scheduling and dispatch, QuickBooks integration, mobile app capabilities, and support for estimates and invoicing. Despite potential limitations, such as a less robust mobile app and limited customization options, Kickserv remains an accessible and cost-effective choice, particularly for businesses looking to streamline operations without a hefty investment.

Service Fusion is a field service management software established in 2014 with the goal of providing an all-in-one, cloud-based field service management solution for contractors and field service businesses.
The platform offers robust inventory management, job scheduling, dispatch, invoicing, and a customer portal. It also integrates with popular accounting software like QuickBooks. Its GPS fleet tracking feature provides real-time location and status updates.
Service Fusion has earned a reputation for its user-friendly interface and responsive customer support. Despite some reported limitations in mobile functionality and software speed, it is highly regarded for its comprehensive suite of features.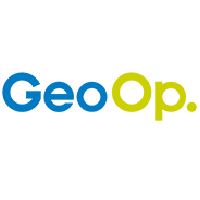 it's clear that users love GeoOp's growth-boosting features and how easy it makes invoicing, especially with its smooth Xero integration. Plus, having a client's entire job history right at your fingertips? Super handy! But, like all things, it's not perfect. Some folks mentioned a hiccup with the timer starting manually, which can sometimes mess with on-site details. Still, the general consensus is that GeoOp is a top pick, not just for its features but also for its stellar customer support.
What are the common features of Field Service Management apps?
Field service management apps have revolutionized the way service-based businesses operate, helping to streamline processes, increase efficiency, and enhance customer satisfaction. In this section, we will delve into the common features that make FSM apps such powerful tools for businesses. These features help in managing tasks that range from scheduling appointments and dispatching service personnel to managing inventory and customer relationship management.
What are the benefits of field service management software?
Better productivity
Field service scheduling software boosts employee productivity by replacing manual systems. Businesses can better handle their resources by utilizing Field service scheduling software, ensuring technicians can access the necessary tools, parts, and information to effectively complete their work. Technicians can work more efficiently, increasing their productivity and reducing administrative tasks, thanks to mobile accessibility and real-time data analysis.
ALSO READ: 5 Common Challenges of Field Service Management
Enhanced visibility
Field management software enhances visibility by providing real-time data and insights into business operations. With FSM software, businesses can track the location and status of technicians, monitor task progress, and manage resources. As a result, managers can quickly identify and address any issues that arise, ensuring effective task completion. With mobile accessibility and real-time updates, technicians receive and update job information on the go, improving communication and reducing delays.
Cost reduction
Field service management software manages inventory levels, reduces waste, and ensures that technicians have the necessary supplies to complete service calls, leading to cost reductions for businesses. Automation and reduced manual labor also result in lower administrative costs and better profitability. Efficient scheduling, dispatching, inventory management, and communication all contribute to lower overhead costs, leading to better employee benefits, lower prices for customers, and healthier profit margins.
ALSO READ: Field Service Management with QuickBooks
Increased efficiency
Field service tasks involve a substantial amount of administrative work that can be time-consuming. However, field service software automates various tasks, including scheduling, sending out reminders, invoicing, and issuing work orders, saving managers and employees time. This automation enables them to concentrate on their primary tasks and reduces the chance of human error while maintaining organization.
Greater customer satisfaction
With Field service management software, businesses can update their customers in real-time with updates on technician arrival times, job status, and completion times. This means that customers can stay informed throughout the service process, which can build trust in the business.
Improved safety and compliance:
Field service can involve high-risk activities, but with field service management tools, organizations can guarantee safety by giving agents quick, centralized access to essential documentation, safety protocols, and FAQs. FSM software allows businesses to track safety and compliance requirements, making sure that their technicians are trained and equipped to handle hazardous materials or other safety concerns. With real-time data analysis, businesses can identify safety and compliance risks and take appropriate action to address them.
Business impact of field service management software
Field service management software can have a significant impact on a business. It empowers businesses to take control of their field services. It aids managers in assigning jobs, scheduling worker dispatch, tracking technicians, and improving client communication. By enhancing communication, field service management software streamlines day-to-day operations.
The software can be a valuable tool for companies that want to refine their field service operations and boost customer satisfaction. The software lets field technicians manage daily tasks, visualize goals, and engage with customers, resulting in a better customer experience. It also fosters agility by scheduling and dispatching technicians, tracking their location, and providing access to work through a mobile app.
In addition, field service management software affects the revenue growth of a business by supporting the efficiency of field service operations, presenting real-time data and analytics, elevating the quality of service provided, and offering additional services to customers.
Tracking inventory levels in real-time leads to fewer return visits and delays. Offering more services to customers based on their preferences and job histories can also multiply the revenue per customer.
ALSO READ: 6 Ways to Find Efficiency in Your Field Service Organization
Field service management solutions can greatly contribute to the future of a business by enhancing various aspects of field service operations. By digitizing manual processes such as work order creation, dispatching, scheduling, and tracking, FSM software can reduce administrative overhead and ensure operational efficiency. Furthermore, FSM software allows businesses to stay ahead of the curve in terms of emerging technologies and industry trends. Numerous FSM solutions now offer features like mobile apps, IoT integration, and predictive analytics, which assist businesses in staying up-to-date with the latest advancements in the field service industry. By embracing these technologies and incorporating them into their field service operations, organizations can position themselves for growth.
Investing in FSM software is not only about advancing productivity but also about introducing a better service experience for customers, resulting in increased customer satisfaction and loyalty. By continuously refining operations, field service organizations can remain relevant and competitive in their market.
Choosing the best software for field service management
Ready to start your field service management software comparison? Our Technology Advisors are here to help you find the perfect tool for your company's projects. Call for a free 5-minute consultation, or complete the form at the bottom of this page for fast, free recommendations based on your needs.
Which Field Service Management software is right for your business?