Written by
Aron Vaughan, Staff Writer
Read more by Aron →
Reviewed by
Corey Noles, Managing Editor
Read more Sales content →
Written by
Aron Vaughan, Staff Writer
Read more by Aron →
Reviewed by
Corey Noles, Managing Editor
Read more Sales content →
What is CRM software?
Customer relationship management (CRM) software stores, organizes, and analyzes business contact and customer information. Within the CRM platform, sales, marketing, and customer service teams automate the collection and organization of customer, lead, partner, and key business relationship data.
The processes and systems that help improve a business's relationships with their contacts may also be called customer relationship management.
Best CRM platforms
Which brings us to this list. Below are some of the top CRM providers in the market, each with unique features and functions that make them best suited to various use cases. While not exhaustive, the details below should help guide your research.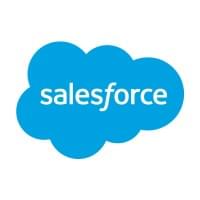 Salesforce has long been a heavy-hitter in the CRM space. A premier option with mid-range pricing, the software can suit a variety of needs at a variety of organization sizes. What we'd like to highlight here, however, is how it can give growing small and mid-sized businesses a major leg up.
As one of the foremost options on the market, Salesforce brings with it a lot of the benefits that global corporations are capitalizing on: massive integration libraries, first-class functionality and user interfaces, and a trusted name (building confidence in the brand that uses them).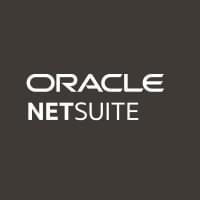 To kick our list off, we have NetSuite CRM from Oracle. If that name sounds familiar, it should: NetSuite was an internet pioneer back when the internet still ran on dial-up. These days, the brand (now owned by Oracle) continues to offer advanced software and digital technology solutions to businesses around the world.
NetSuite is noteworthy for numerous reasons, but above all else, they are a comprehensive solution. The CRM portion is only a fraction of the platform—the suite handles enterprise resource planning (ERP), accounting and financials, inventory tracking, and more. Organizations looking to use a single system to manage and optimize their entire business infrastructure need look no further.
That said, its greatest strength is also its biggest caveat. NetSuite is a package deal. Signing up for the CRM (or any individual business function) means signing up for the whole platform, so it works best for brands that stand to benefit from an entire workflow overhaul.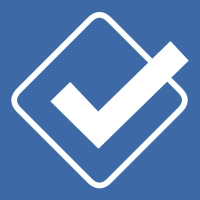 With a low per-user cost, and intuitive functionality, it's a perfect choice for teams that don't have complex criteria for a CRM or sales software vendor to meet.
If you're looking to deploy quickly, onboard staff with minimal training, and want to limit your cloud software overhead, Less Annoying CRM fits the bill. And while the list of available customizations and pre-built integrations is smaller than other CRMs in this list, there are no contracts or limitations, making this CRM a strong choice for up-and-coming brands.
Learn more about the best Simple CRM options here.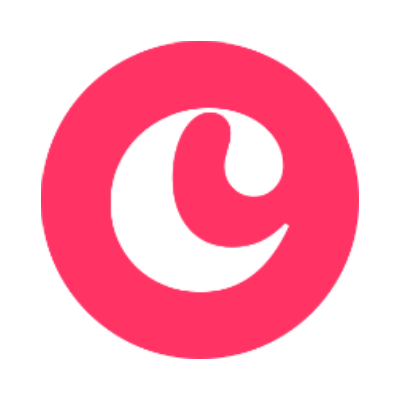 Copper excels in seamless pipeline management, offering a visually appealing and intuitive platform to track progress and manage sales goals. Its robust automated data entry feature expedites processes, eliminating the hassle of manual inputs. The platform shines in lead and opportunity management, ensuring no prospect falls by the wayside. With its firm foothold in Google's ecosystem, Copper CRM stands as a paragon of integration, streamlining operations in a way that feels native to Gmail and Google Workspace users. A true champion for CRM automation and user convenience.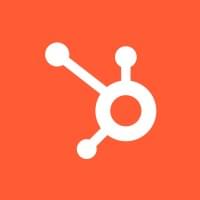 Another big league name in the space, HubSpot has been a "household" name for sales and marketing teams for roughly two decades. And, much like Salesforce, there are numerous key selling points for the platform, not the least of which is the way it puts sales, marketing, and website management in a single toolbelt.
For now, though, we'd like to highlight an equally critical, but much less celebrated part of their software: the way it integrates into nearly everything.
Companies that use HubSpot are hard-pressed to find a software tool they're using elsewhere in the organization that doesn't already have plug-and-play interoperability with HubSpot. All other features aside, the available integrations make Hubspot hard to beat for any team bringing a backpack full of other SaaS solutions to the table.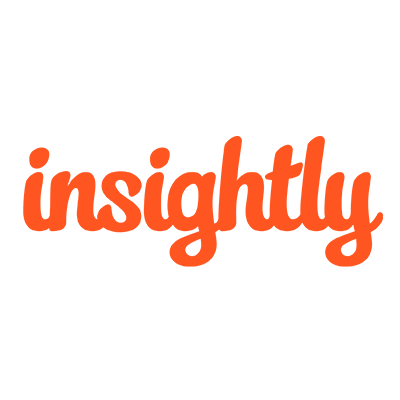 Insightly might be a brand name you're unfamiliar with, but rest assured, it has a quiver of features that's just as full as some of the bigger names on this list. Automation options, project management, and plentiful integration options are just the beginning. What's not a common bragging right is their robust analytics and reporting capabilities.
In many ways, Insightly doubles as business intelligence, providing extensive flexibility and functionality regarding data discovery and scrubbing; organizing and visualization; powerful analytics insights; and intuitive reporting options.
For teams that want to dig deep into the data, find and leverage customer trends, and otherwise prove the value that the sales pipeline has to offer the organization as a whole, Insightly should be at the top of the shortlist.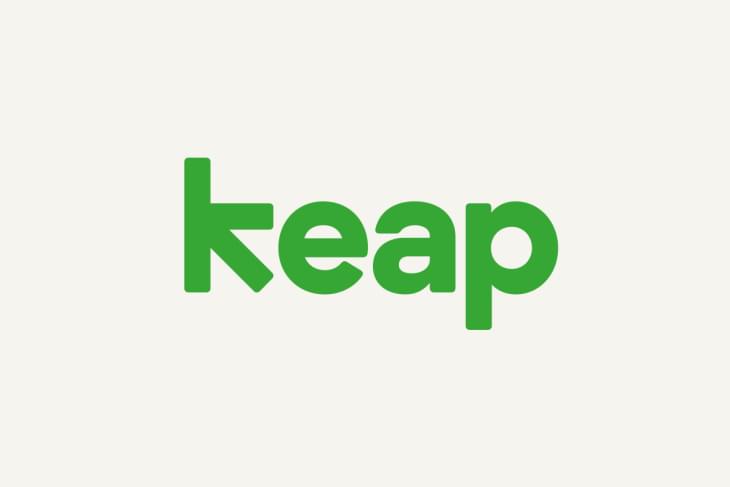 Keap CRM is a bit of an oddity in this list. While it's fully capable of providing top-tier service to larger brands the way Salesforce or Hubspot might, its positioning tends to focus more heavily on solopreneurs and other small businesses.
To be fair, these are often the professionals who need the most support to keep their sales pipelines flowing. Certain "hats" have to be worn in every business—accounts receivable, sales, marketing, operations, logistics, project management, etc.—even when that business is a business of one. The fewer the heads there are in the crew, the more hats on a single head.
Keap aims to help these professionals by giving them somewhere else to put some of those hats, so to speak. Via robust sales, marketing, and financial automation tools, Keap streamlines some of the most difficult, tedious, and repetitious parts of the sales lifecycle.
Solopreneurs especially tend to be specialists in their product, with non-billable tasks being secondary skills at best. Keap gives these individuals and teams a way to get back to the work they do best, and rest easy about the duties that stress them out the most.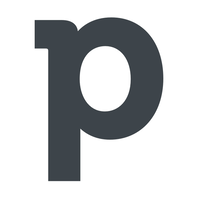 PipeDrive is also a bit of an oddity in the CRM and sales software space, in all the best ways. PipeDrive is designed to help teams make the most of their leads, and focus on the ones most likely to convert. It does this through a variety of non-conventional CRM capabilities, including AI analytics, intelligence software, and prescriptive data insights.
The interface is also carefully crafted to present the most relevant information in a visual, easy-to-digest manner. Properly implemented, PipeDrive can dramatically reduce the number of leads that slip through the cracks, and the number of dead ends chased by sales staff.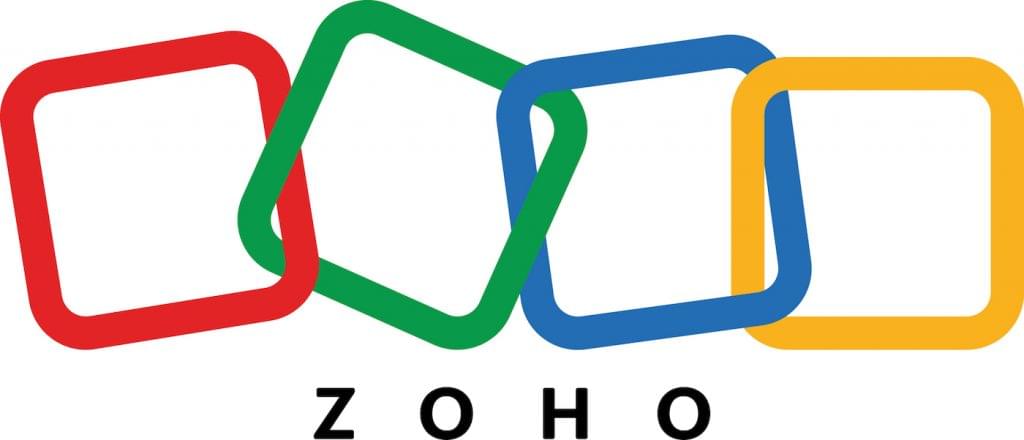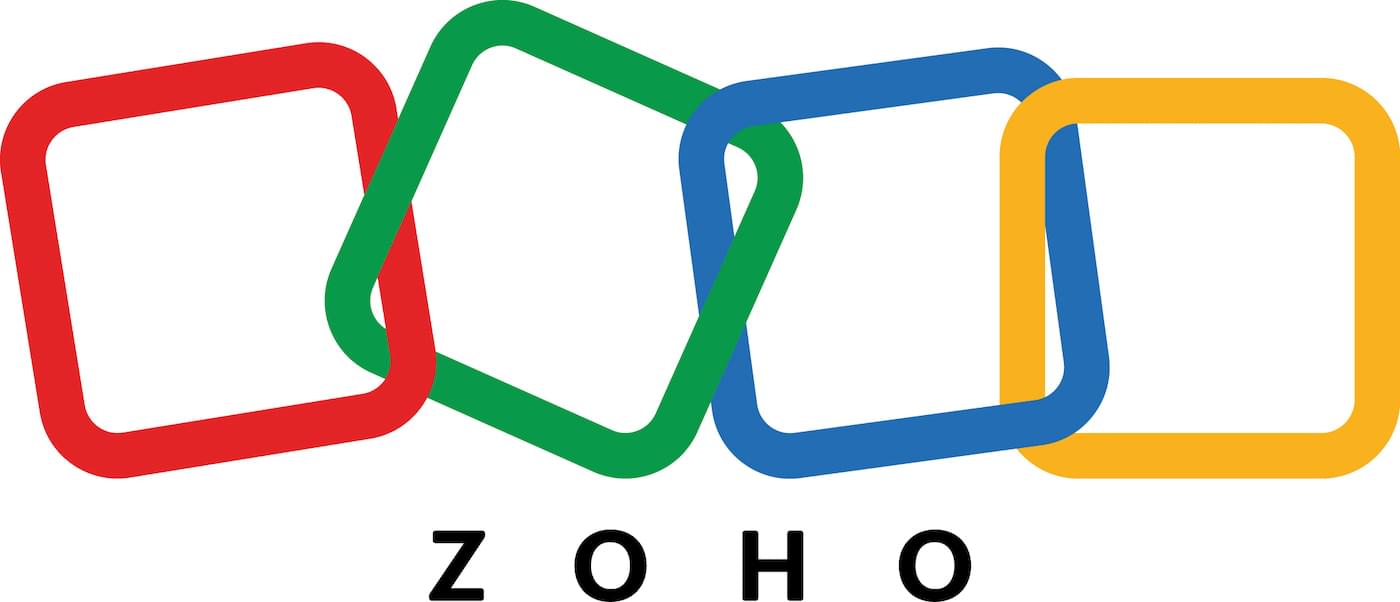 Zoho CRM is part of a larger platform that includes HR, accounting, operations, and more, placing it in a similar bracket to NetSuite. It's accomplished this while still maintaining low overhead costs, thanks to its remote-first work environment.
That prioritization of decentralized collaboration carries over to their suite of software solutions, including their CRM. With features and tools comparable to its peers in this list, but with the added bonus of designing the platform to function across time zones and national boundaries.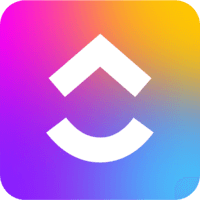 This last vendor may come as a bit of a surprise, as ClickUp is primarily known as a project management platform. That reputation is well earned (and why it takes the title it does in this list). ClickUp also has a CRM platform, one that fills many of the needs discussed here.
ClickUp already has a noteworthy share of the PM market, and picking up the CRM module can amplify the amount of benefit those teams get out of the vendor. Seeing as most other major brands in the PM space cost significantly more, it's an excellent way to get powerful software tools without paying enterprise-level subscription fees.
Find your new CRM software
Key CRM features to consider for your use case
While there are certainly software solutions that are objectively "bad," the majority of options in any given vertical will be valued by how well they satisfy the intended use case. Trying to apply the tool outside the parameters it was designed for may fail to meet expectations, but that does not necessarily mean the software itself is of poor quality. It's just a bad match.
Below are some core areas of concern for CRM consumers to consider when shopping around to help them find a tool that aligns with their needs.
ALSO READ: The Different Types of Roles & Responsibilities in a CRM
Contact management
For CRM tools, the most foundational functionality is that of collecting and organizing contact information. At the very least, it needs to be a step up from simply dumping leads into a spreadsheet only to immediately be forgotten. Spreadsheets have their place, but they aren't optimized for automation or to serve as living records. If a CRM can't improve on manual data entry, manual data scrubbing, and manual retrieval, then it's just Excel with extra steps.
Contact management features in CRM and sales software, it should be noted, vary widely from system to system. But the common upgrades to functionality will likely look familiar to anyone who's been using digital devices in the past two decades:
Automated data importing
Data export flexibility (via EDI, CSV, or other formats)
Integrations with other platforms, apps, and databases
Filters and search functions
Analytics and reporting functions
Communication records
By now, nearly everyone is familiar with the "This call may be recorded for quality assurance purposes" line spoken to customers calling in to a business for support. Having a record of customer/client/lead interactions can be indispensable. And not just for maintaining excellent service, either.
Using recorded calls, chats, and other communication, businesses can achieve a multitude of important objectives, including:
Improving effectiveness of staff training, onboarding, company policies, and more
Compiling data for analytics (which can help identify patterns, predict trends, and even recommend strategies)
Providing evidence to help navigate legal concerns and protect against loss
If benefits like these factor into your CRM and sales software choices, then be aware that some software includes functionality to support it, while some does not.
Integrations
Implementing new software systems can be difficult, and onboarding users only becomes more problematic when the system doesn't play well with existing solutions in the workflow.
Some CRMs are built as part of a larger platform of business solutions, and are intended to be used as a holistic unit. This is a bit of a trade-off, and some cost-benefit evaluations will be needed to determine if a complete workflow overhaul will net positive or negative returns for the trouble.
However, if maintaining the stability and functionality of other systems is of equal importance, then finding a CRM that can integrate with them successfully. Depending on what integrations are needed, there may be plug-ins or add-ons available already to users of the tool.
For less common integrations, some more code-heavy API customization may be necessary. In these cases, it's a good idea to ask which side of the client-vendor partnership will be building the integration.
What should be avoided is the addition of a CRM that only further complicates workflows and requires additional manual processes to hold the system together.
Marketing automation
Marketing automation is a specific example of the integration concerns above, but it merits its own spot on this list due to the amount of overlap between marketing and sales efforts. Like other sales-adjacent functions, there are a lot of advantages to having the CRM trigger automatic tasks such as sending confirmation emails, email nurture campaigns, and more.
Worst-case scenario, similar to what's mentioned above, is that the new CRM complicates already existing processes, rather than integrating or replacing them. If your CRM or sales software adds another step in the process of, for example, sending outreach emails because staff members have to manually dig for contact info in the database, that's a net loss.
At the very least, the CRM should leave any existing processes intact and unhindered. Most likely, however, your organization will benefit from some form of integration, or a CRM that includes marketing automation features natively.
Quotes and invoicing
Next in line for important functions in the sales process that may or may not be handled by sales team members are financials, such as quotes, invoices, and other AP/AR responsibilities. The same philosophy applies here as above. If an all-in-one solution upgrades your workflow, prioritize that aspect in your research.
If integration will suffice, then double-check with vendors for the specific platforms you need to be interoperable. Even if your current process is efficient enough currently, be sure that the CRM doesn't create additional headaches for anyone in the workflow.
Data privacy
Cybersecurity is, arguably, a priority for every organization (or, at least it should be). Some verticals deal with higher risk than others, however, and may need additional security protocols for their CRM to protect themselves or even to comply with industry mandates.
This is one that may require consulting with IT, InfoSec, or other I&O staff in the organization. Many of the technical details that factor into whether or not a CRM is sufficiently secure may be outside the expertise of anyone without a background in computer systems, and it's not one to leave to chance.
Check with internal SMEs, and leverage their experience to further vet your shortlist of CRMs. It may even be worthwhile to have a 3rd-party vendor risk assessment done for any that meet all other criteria, just to cover your bases.
Project management
This list of supplemental functions that might be relevant would be pretty long if it were comprehensive. All-in-one systems, analytics and reporting, ease of use, pipeline management, and many more might fit here. Many of these have been touched on above, and others are likely known quantities already.
So instead, this part of the list will finish with one final consideration: project management.
Organizations that have, until now, used less formalized workflow processes may not realize how much of an upgrade a well-designed project management strategy can be. As teams grow, workloads become heavier, and processes become more intricate and complex, tracking things on paper proves a substantial challenge.
With effective implementation, project management tools can provide visibility and accountability across the board. Better still, it can help staff achieve greater levels of autonomy by giving them the tools needed to stay organized and on top of their responsibilities.
Some CRM and sales software tools include project management (PM) features in their toolset, while others can integrate with popular platforms via APIs. Either way, for any team larger than a handful of employees, it's worth discussing the potential value a CRM with PM enablement might bring to the table.
Choosing the right CRM and sales software
Picking the right software, let alone the right CRM and sales software, is a far cry from guesswork. It takes extensive research and vetting of available options, which can drag the process out for weeks or months.
Which CRM software is right for your business?