The 8th annual AA-ISP Leadership Summit is just a few short weeks away. Hosted by the American Association of Inside Sales Professionals, the Summit will bring over 800 sales leaders to the Hyatt Regency O'Hare in Chicago, Illinois on April 20th and 21st.
Why Go?
The AA-ISP Leadership Summit is where the best sales professionals in the world go to learn about the latest sales tactics and strategies. With presentations from over 70 of today's most recognized inside sales experts, the conference will educate you on the latest technologies, sales trends, and best practices to help you solve sales challenges at your organization.
2016 Speakers and Sessions
Not all sessions have been announced yet, but here are a few of the top presenters to look for: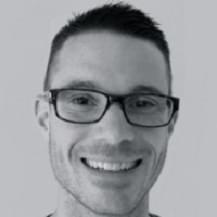 Mark Kosoglow, VP of Sales at Outreach 
Before joining Outreach as their Sales VP, Mark held sales leadership positions with School Specialty Planning & Student Development and Great American Opportunities. He serves on a non-profit board and has been recognized for his sales expertise and philanthropy by several organizations.
Follow him on LinkedIn or Twitter.
Ken Krogue, Founder & President at InsideSales.com 
Before founding InsideSales.com in late 2004, Ken held leadership positions with Comanity, FranklinCovey, and Candlelight Publishing. He also co-founded call center solution and VoIP company inContact. A best-selling author, and contributor to Forbes Magazine, Ken has been recognized by the AA-ISP, Deloitte, Huffington Post, and Forbes as a top sales leader.
Follow Krogue on LinkedIn or  Twitter.
Dustin Grosse, CEO at ClearSlide 
Before he was promoted from COO to CEO at ClearSlide, a sales and marketing software solution, Dustin served as CMO at DocuSign and previously held sales leadership positions with Microsoft, Procter & Gamble, McKinsey & Company, and many other companies. A Yale MBA graduate, Dustin has orchestrated amazing growth in revenue and brand reputation at almost every company he's touched. 
Follow him on LinkedIn or  Twitter.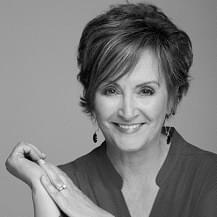 Trish Bertuzzi, Founder & Chief Strategist at The Bridge Group  
Before founding The Bridge Group — a leading sales and lead generation strategy consulting firm — Trish held sales leadership positions at Cadre Technologies, TeleSales, Inc., and Bachman Information Systems.
A best-selling author in addition to being a sales guru, Trish also sits on several corporate boards and has been recognized by the AA-ISP, Forbes Magazine, and many others for her influence, experience, and contributions to the inside sales profession.
Connect with Bertuzzi on LinkedIn or  Twitter.
Session highlights for the conference include:
Trends & Best Practices Impacting the Inside Sales Industry in 2016

Challenges for Enterprise & Global Teams

Using Video During the Sales Process

Building a New Inside Sales Team

Defining the SDR Role in Your Organization

Analytics for World-Class Inside Sales Organizations

Sales Acceleration Tools to Increase Revenue
Beyond the presentations, the AA-ISP Leadership Summit also offers over 50 interactive, attendee-led roundtable sessions on various topics. These "birds-of-a-feather" discussions offer inside sales professionals a unique, structured opportunity to discuss niche topics with their peers.
Networking — structured or not — is one of the main reasons any sales professional should attend. According to data from CEIR, 81 percent of attendees at an average trade show have buying authority. Thanks to the audience makeup at AA-ISP's Leadership Summit (mostly sales directors, managers, or executives) that's probably a low estimate. If you want to connect with these types of individuals, you couldn't pick a better conference to attend.
If two days of networking and learning aren't enough, AA-ISP is also offering pre-event workshops on April 19th this year, with options including:
Leveraging Your Leadership Potential
Professional Motivation Strategies for Women
Fundamentals of Starting or Growing an Inside Sales Team
AA-ISP Leadership Summit 2016 Pricing and Discounts
The single attendee badge price is $1,395, but buying 2 drops it to $1,325/person, or 3 reduces it to $1,256/person. If you bring four or more attendees, further discounts are available, including 50 percent off the $299/person pre-event workshop pricing. For even more value, registrants receive a one year membership to the AA-ISP, or a one year renewal of your current membership. 
If you're worried about getting leadership to sponsor your attendance, AA-ISP provides a conference proposal letter that breaks down costs, learning objectives, and a post-summit plan of action. You can find the document, with other event downloads, on the summit home page.
In short, the 2016 AA-ISP Leadership Summit is a can't-miss event for inside sales leaders and those who aspire to be. As one of two media sponsors at the event, TechnologyAdvice hopes to see you there!
__
Cover image credit: http://ohare.hyatt.com/