More so than almost any other departments, sales and marketing have the ability to come together and collaborate for the measurable good of the entire organization. There are companies out there that have perfected this kind of strategic alignment. The rest of us could streamline processes and refine operations to grow in the same way, if we only knew how. 
The 2017 TOPO Summit is an opportunity to learn just that.
Hosted at Pier 27 in San Francisco from April 12-13, the Summit will bring two days of sessions dedicated to providing attendees with actionable best practices for their sales and marketing teams. While other conferences often focus on general presentations by thought leaders, TOPO Summit boasts an agenda of over 50 workshops that will make an immediate and tangible impact on revenue with lessons pulled from the likes of Google, LinkedIn, and Twilio.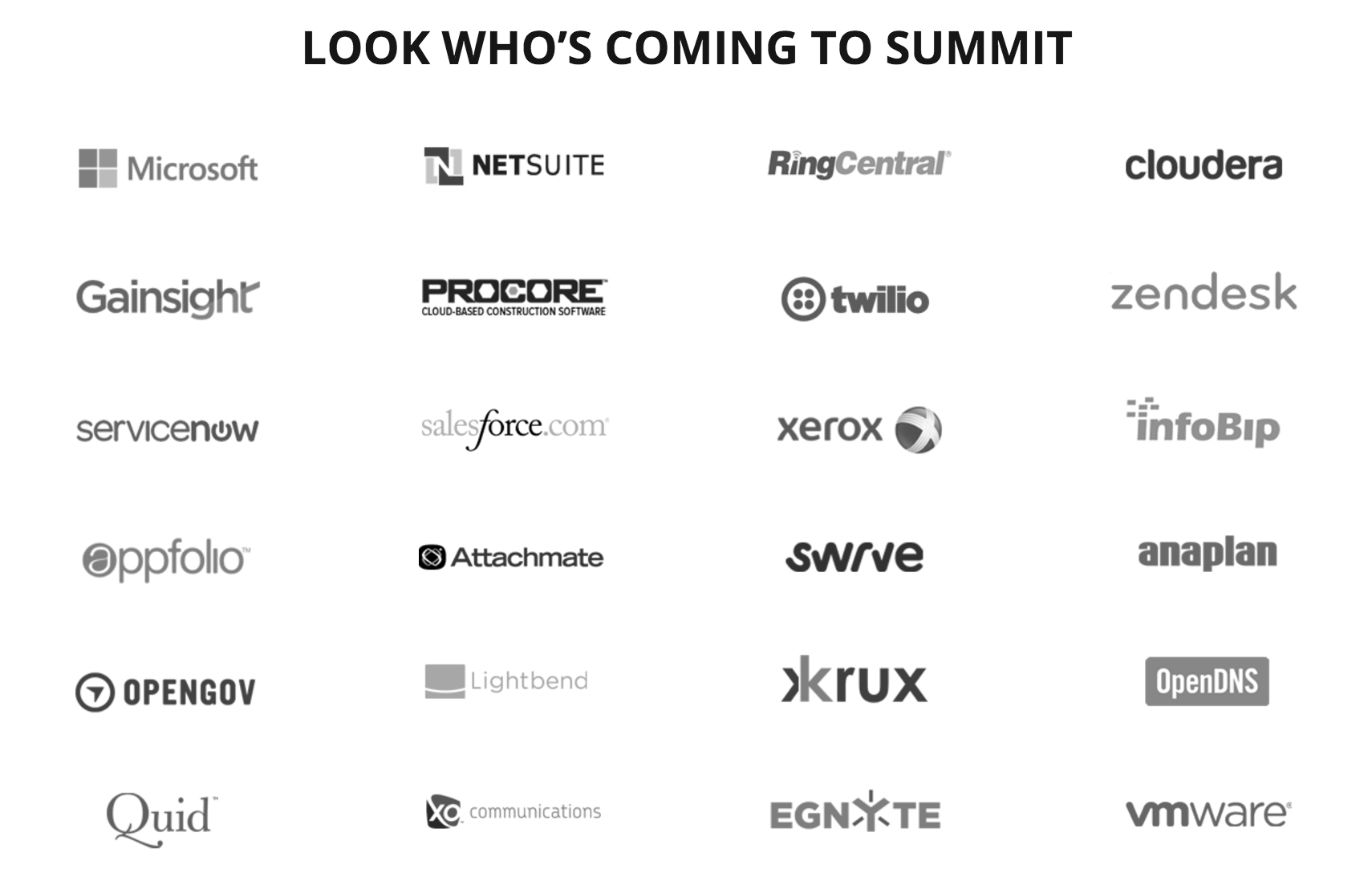 Here's a breakdown of the event's focused tracks:
Marketing Leadership
Attendees invited to this track will receive hands-on lessons for revenue growth from innovative marketing executives. It's a chance to gain insider knowledge on how these leaders architect and oversee their marketing departments and utilize the latest in account-based marketing. This workshop is designed for ambitious CMOs.
Sales Leadership
This track is focused on the top-level design, strategic thinking, and streamlined process behind successful sales organizations. Chief revenue officers and sales VPs who are invited will have the chance to hear leaders in their field break down the designing, building, and managing processes that should be adopted.
Account-Based
A sales and marketing summit would not be complete without addressing account-based strategies and their status as the most talked about trend in the business. Companies with proven go-to-market strategies will enlighten attendees on emerging account-based solutions and how to best apply them to strategy and execution.
Sales Development
By focusing on sales development messaging, inbound lead follow up, outbound prospecting strategy, hiring and coaching programs, and how best to design a sales development process, this track aims to cover anything and everything a sales and marketing organization would need to know about one of its most crucial processes.
Sales Effectiveness
Focused on improving conversion rates, sales cycles, and average deal size, this track will teach attendees about the strategies they can implement at their own organizations. Among the specific actions discussed will be high-value selling, discovery, demonstration, proposal and business case review, stakeholder meetings, and outbound prospecting.
Sales Ops And Tech
Technology is quickly becomes a sales leader's best friend, but it can be tough to track which of the latest innovations are worth adopting. This track focuses on software with the power to improve experiences for buyers, increase data intelligence, streamline internal management, and forecast change.
Marketing Ops And Tech
On the marketing side, this track offers a chance to learn about the technology stacks being used by some of the field's finest. It will be a chance to evaluate software tools that attract buyers, automate laborious tasks, and generate process intelligence. 
* * *
In addition to these high-powered tracks offering detailed solutions, TOPO Summit also features over a dozen top-level speakers from innovative sales and marketing enterprises, plus an opportunity to connect with like-minded professionals who have their own knowledge and connections to offer. The chance to gather in the country's hotbed for digital innovation and walk away with a litany of specific sales and marketing actions to put in place is one you won't want to miss.
Haven't signed up yet? There's still time. Visit the Attend page for tickets and pricing information.