According to the Lenskold group, 78 percent of successful marketers say marketing automation systems are most responsible for improving revenue contribution. How is that possible?
When used correctly, marketing automation can provide a 60 percent higher lead-to-sale conversion rate. To achieve such dramatic results, you need to have a thorough understanding of how marketing automation affects your sales process.
In this article, we'll explore five critical ways marketing automation influences your sales cycle and thus your bottom line.
How Can Marketing Automation Software Help?
The buyer's journey has changed. Modern customers connect with your business through multiple channels, read reviews online, interact with other buyers, and form their own opinions before reaching out. In fact, 57 percent of the journey is complete before most buyers talk to a sales rep. Marketing automation software can give your sales team insight into the first half of the buyer's journey when they would otherwise be blind.
Here's how it works:
1. Organize Captured Leads
Manually gathering every lead from various sources, collating them, then passing to the sales team is an incredibly time-consuming process. Your sales reps will have to wait at least 24 hours before contacting new leads, which leaves them open to competing offers during a critical stage of the purchase process. Worse, some leads get lost during collation due to human error; then the sales team can't reach out to them at all.
With marketing automation software, lead capture is much more organized: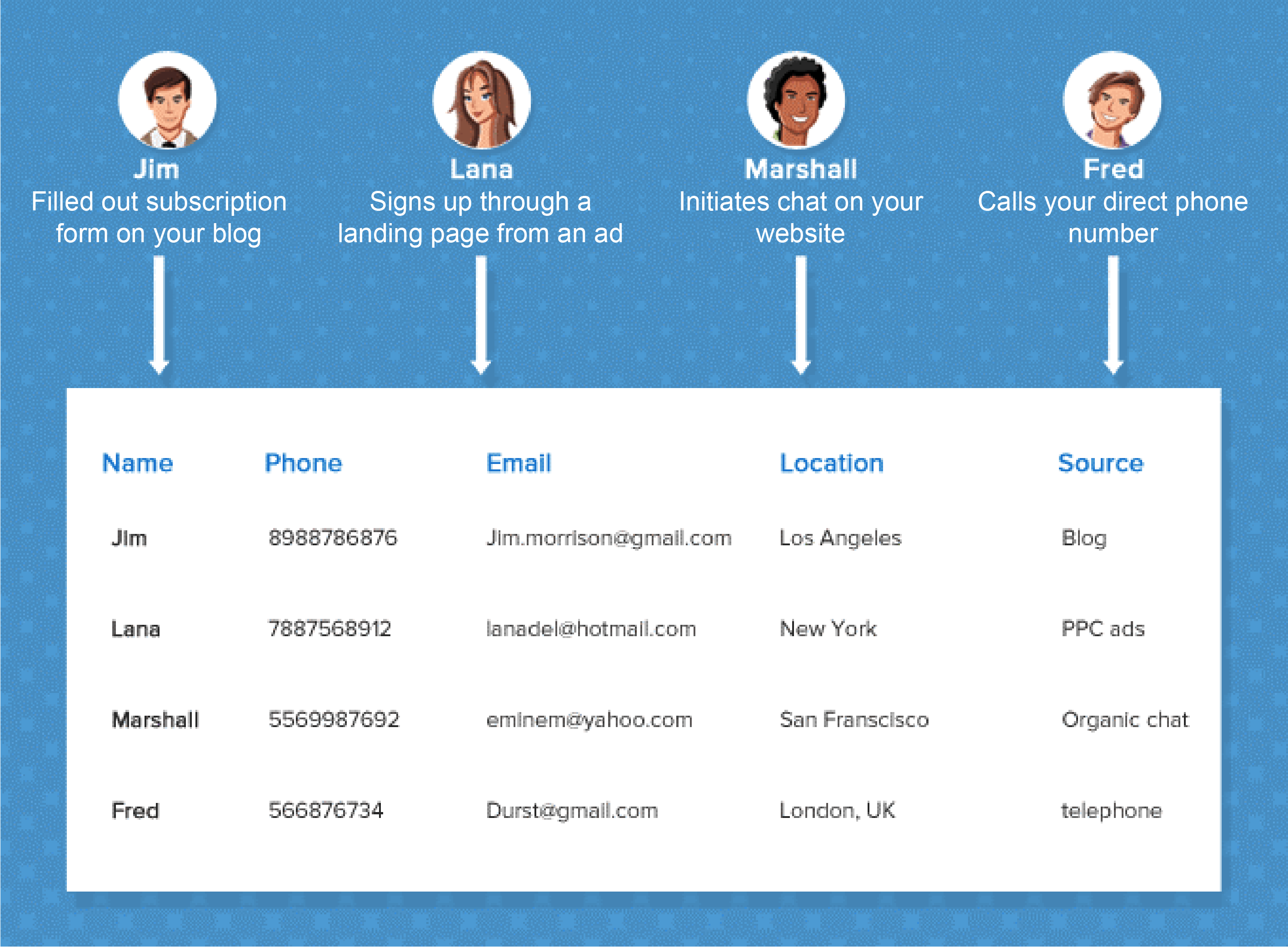 Leads who come in through marketing efforts are automatically updated in a single platform, without intervention. This saves a lot of time and effort for your team. It's also more accurate, stops lead leakage, and lets your sales team get in touch with new leads right away.
2. Decide Who to Call First
Not all leads are ready to buy. But the moment they enter the sales cycle, they start to consume valuable resources. Your team could spend months following up and trying to understand their requirements — only to discover later that the lead isn't "sales-ready." In the meantime, a more promising lead who might've converted slips through your fingers.
With marketing automation, you can avoid this problem by prioritizing follow-ups based on lead scores. The lead score or "engagement score" (if you like) quantify each lead's buying intent and tell your sales reps when to reach out. The higher the score, the more involved that lead is with your brand. In most cases, that means you should call them. 
Leads with lower scores can be nurtured until they're ready to make a decision — at which point, the sales team can get involved. Until then, sales can devote their time and resources to leads with higher scores, which gives them a better shot at closing.
3. Understand Lead Requirements
Your sales team is smart. Mere minutes after talking to new a lead, they can develop an understanding of the lead's requirements and start selling. Still, when they make the first call, they are completely unaware of what the lead is looking for.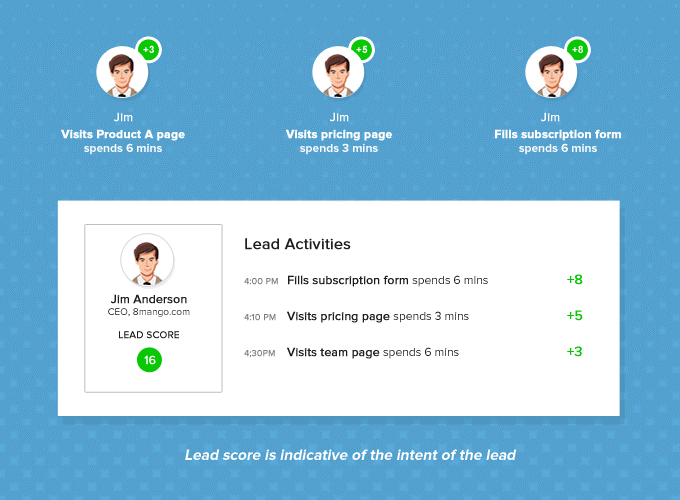 With marketing automation software, the sales team's approach to selling changes. They will have a complete overview of the lead's interaction with your company — which pages they visited on the website, what they downloaded, what channel they came from, how they've interacted with campaign emails, and so on.
By tracking lead behavior, your team can develop an advanced understanding of what the lead is looking for and make a customized pitch. At the very least, your sales reps will make a better impression. At best, they'll use lead intelligence to close more deals.
4. Reduce Response Time
Speaking of first impressions, response time is of extreme importance. The faster you reach out once the lead comes in, the better your chances of connecting with the prospect at their time of need and closing the deal. In practice, this breaks down for one of two reasons:
Manpower: you might not have a big enough sales team to focus exclusively on incoming leads.
Process delays: once the lead is in, it is analyzed and then assigned to a particular salesperson to contact, which could take several days, depending on the parties involved. 
Marketing automation software solves both of these problems. Auto-responders and automatic lead assignment will help drastically reduce response time.
Also, notifications can be automatically sent to each sales person once a lead is assigned to them. To make it even simpler, 'Tasks' can also be created for that sales person, thus reminding him to follow-up on that opportunity.
5. Cross-selling and Upselling
New leads aren't the only way to generate revenue. An existing customer might decide they want a higher subscription plan, or they want to renew their contract with more features. In fact, the probability of selling to an existing customer is 60-70 percent, vs 5-20 percent for a new prospect, according to Invespcro. Likewise, since existing customers typically spend more than new customers, focusing your sales efforts here is a smart move.
Nurturing your customers, building a relationship with them, and establishing trust will increase your chances when you approach them with another pitch. Here's an example: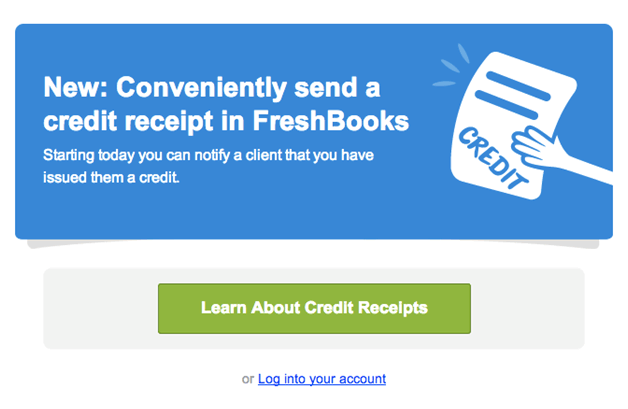 This upsell email from FreshBooks is direct, adds value to the reader, and addresses a challenge they might be facing. With marketing automation, this kind of dedicated nurturing is simple. Drip marketing and email campaigns can deliver personalized recommendations to clients without your team spending additional manpower. 
* * *
Sometimes opportunities slip away, not because sales and marketing aren't doing their jobs, but because they lack the insights necessary to close the deal. This could be one of the five factors outlined above, or it could be something else. Investing in a marketing automation software will bridge the historic gap between lead acquisition and sales development, increase close rates, and ultimately strengthen your bottom line. 
---
Lakshmi Narayanan is a writer and marketer at LeadSquared. You can reach her at lakshmi@leadsquared.com or connect with her on LinkedIn.