Networking opportunities with peers from around the world. A break from the monotony. An extravagant, festival-style atmosphere. These are all common hooks used to attract people to marketing and advertising conferences.
But at the end of the day, people attend conferences to learn — to hear experts discuss relevant topics at length and reveal their own tips and tricks for being successful.
In the tidal wave of 160 marketing and advertising conferences happening in 2016, you will be hard pressed to find an event with a better lineup of intelligent speakers than at the 4A's Transformation conference.
In case you don't know, 4A is short for the American Association of Advertising Agencies. The Transformation conference will take place March 21 – March 24, 2016 at the Loews Miami Beach luxury hotel.
The event will feature stellar speakers from across the globe in media, advertising, entrepreneurship, and other areas. If you're considering registration or already have plans to attend, you probably want to know what kind of talent will grace the stage. Here are some of the top speakers to look for this year:
CEO, VICE Media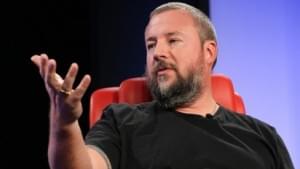 In an era where many print news goliaths still struggle with the transition to digital, the meteoric rise of VICE Media provides a valuable example of how to create a thriving news empire in a digital world.
CEO Shane Smith is the heart of VICE's success. Smith co-founded Vice in 1994, and he helped lead the organization through its evolution from a local counter-culture magazine to a full-fledged news organization.
More specifically, Smith helped VICE close deals with Viacom, Youtube, HBO, and partner with Intel on The Creator's Project. This all came while Vice was winning emmys for its creative work and growing into a $2.5 billion valuation.
The assimilation of brand support with creative and journalistic excellence should be the model for emerging media organizations that want to compete in digital mediums. When Shane Smith talks about the future of news at Transformation 2016, everyone should be listening.
CEO, New York Times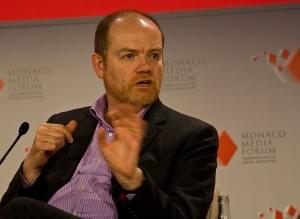 Named CEO of the The New York Times in 2012, Mark Thompson is responsible for leading one of the aforementioned news giants from a print-first business model to digital.
This change has been ongoing since before the former BBC director started steering The Times' ship, but Thompson will be judged more than anyone else on his ability to shift to digital.
There are already signs this is happening. The Times has over 1 million digital-only subscribers, and Thompson predicted in 2015 that digital revenue could surpass print revenue by the year 2020.  
Thompson explores the subject more deeply in this clip from Bloomberg TV.
Thompson will participate in a roundtable with Shane Smith on the future of news, which promises to be one of the more fascinating discussions on the docket in 2016.
Managing Director, Agency Solutions, Google & Youtube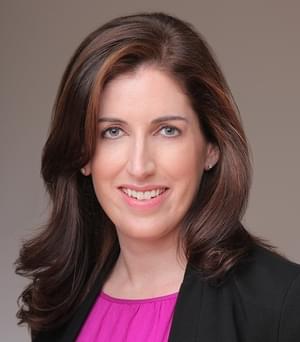 For several years, Tara Walpert Levy has focused on the way consumers engage with content. Her previous experience leading Google's Ad Marketing team no doubt gave her tremendous insight into which content humans find engaging.
As managing director of agency solutions at Google and Youtube, she's only become more qualified to speak on the topic of engaging content — which, if you haven't figured out yet, is exactly what she's discussing this year.
Levy was inducted into the American Advertising Federation's Advertising Hall of Achievement in 2013. She has been named one of  Fast Company's "100 Most Creative People in Business," and one of Advertising Age's "Women to Watch."
You can preview her talk by reading The Engagement Project — a series about connecting with consumers in the digital age.
CEO, Venture for America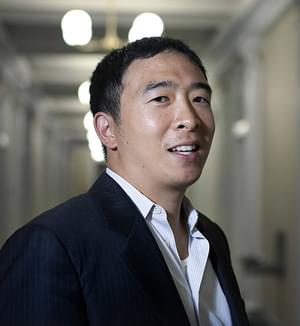 Venture for America has a fascinating mission: to revitalize American communities through entrepreneurship and train budding entrepreneurs how to run a successful startup.
The success of this initiative earned Founder and CEO Andrew Yang recognition from The White House as an Ambassador for Change and Global Entrepreneurship.  
Yang's mission with Venture for America epitomizes "giving back" to communities. It works like this: Venture for America chooses a small percentage of recent college grads to work in startups in "emerging cities" like New Orleans and Detroit. The fellowship lasts for two years and trains the nascent entrepreneurs how to grow an innovative business.
Startup activity is also good for the host cities. Research has linked increased startup activity with faster economic growth.
Yang will be discussing how to take an entrepreneurial approach to corporate culture and management in a roundtable with Qualtrics CEO Ryan Smith.
VP of Global Marketing Solutions, Facebook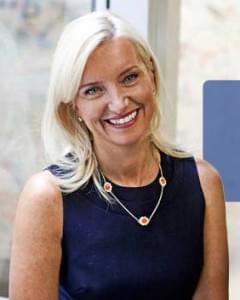 While Twitter continues to report losses, Facebook revenues keep rising. Much of Facebook's revenue growth is based in advertising sales, and as the VP of global marketing solutions, Carolyn Everson is heavily involved with said revenue growth.
Everson already had an impressive resume before her start at Facebook in 2011. She previously served as corporate VP of Microsoft's global advertising sales and trade marketing teams, as well as chief operating officer and executive vice president of US ad sales at MTV.
A quick look at Facebook's global advertising revenue between 2009 and 2015 highlights the tremendous growth the social network has realized during Everson's tenure.
Don't miss her fireside chat with President of Horizon Media Bill Koenigsberg on the second day of the conference.
* * *
If you aren't already impressed by the lineup, keep in mind that this list is nowhere near comprehensive. Transformation 2016 features a huge number of speakers, thought leaders, and executives who can shed light on changes and innovations sweeping the industry.
Don't miss your chance to learn from some of the brightest minds in advertising: register now. To see the full lineup of speakers and sessions, click here.