Whether you've already got your tickets for Marketing United in April, or you're still deciding, here's your friendly reminder that there's plenty to do in Nashville that has nothing to do with country music.
On April 19-21 at the Country Music Hall of Fame and Museum, Marketing United will bring together some of the greatest minds in marketing and storytelling from across every vertical, including the likes of:
. . . and many more. Expect to learn a lot, be inspired, and bring home some actionable insights for your team. 2017 is the conference's third annual run, and gracious host Emma expects the numbers to be even bigger than last year.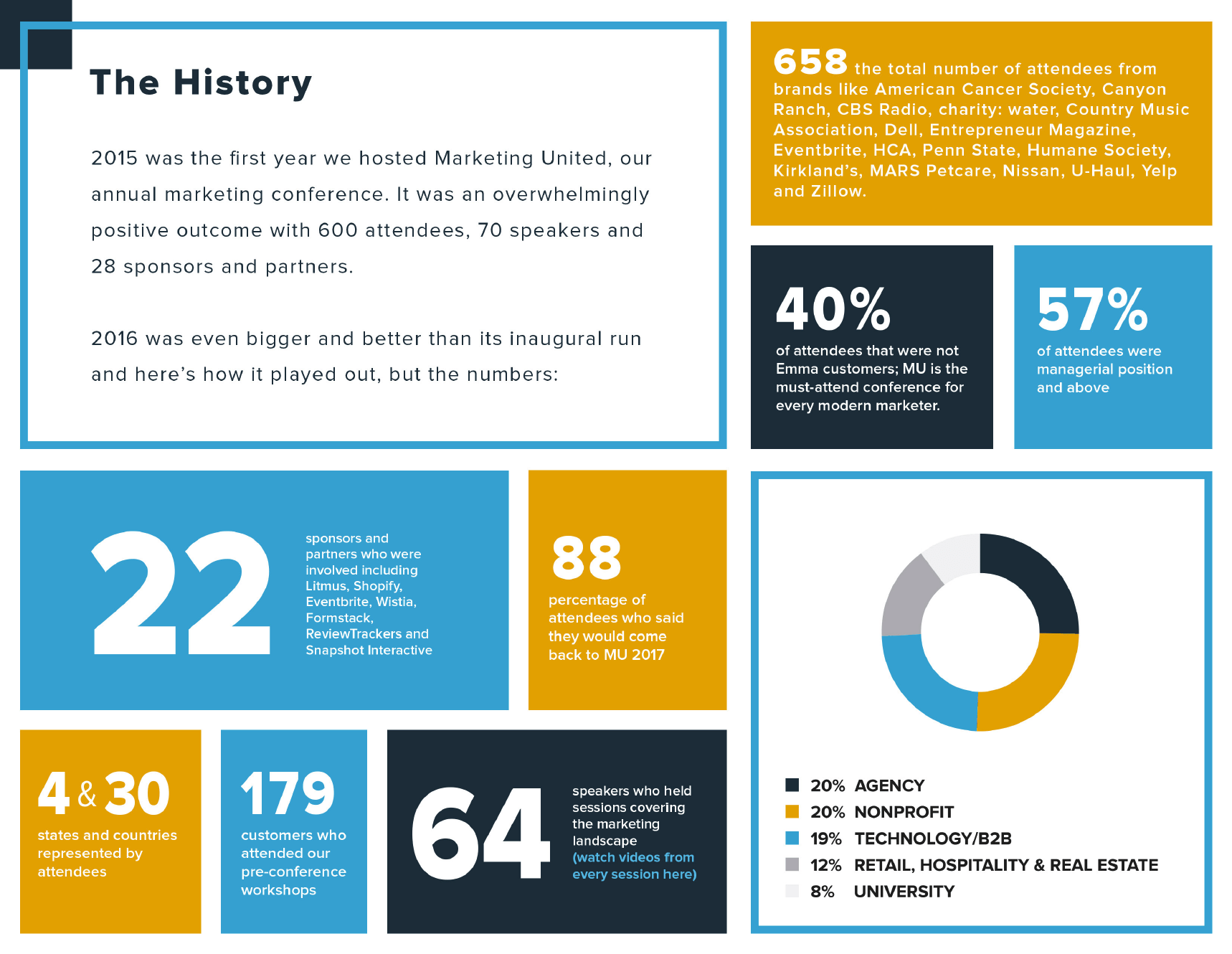 While you're here, there's plenty to see and do in our hometown, Music City. It'd be a shame to make the trip and not take advantage of all Nashville has to offer. Here's a rundown of what to do, see, eat, and drink while you're here. If you haven't already bought your ticket, you can use the TechnologyAdvice discount code "TechAdvice100" to save $100.
Events
Things to See
Country Music Hall of Fame: You'll already be there for the conference; stay for the exhibits. Current exhibits feature The Charlie Daniels Band, Alabama, Zac Brown Band, Brad Paisley, and more. Stop into the Hatch Show Print letterpress print shop, and take home a classic concert poster.
Ryman Auditorium: The Mother Church of Country Music is open for tours backstage during the day, where you can learn the deep history surrounding the space and the beginnings of the Opry. Come back in the evenings for Patton Oswalt 4/19, Opry Country Classics 4/20, and Judd Apatow 4/21.
Grand Ole Opry: The Opry moved to its current home out next to the Gaylord Opryland Hotel and Opry Mills mall in 1974, but musicians and fans still flock to see live radio shows most nights of the week. Friday 4/21 see Cody Johnson, Gene Watson, Jeannie Seely, Mike Snider, The Steeldrivers, and more.
Nashville Escape Game: This downtown location will test your team's cooperation and problem-solving skills to get out of the rooms before your time is up.
Pedal Tavern: If you love pedaling a bike, drinking beer, and sightseeing, these traffic-blockers are for you. Popular among bachelorette parties, you can rent a pedal tavern to travel around downtown. Your guide will take you around lower Broadway, SoBro, or choose a brewery tour to rest your legs a bit. Don't forget to yell, "Woo!"
Places to Eat
Acme Feed & Seed: Join your Emma friends for an exclusive rooftop bar party after Thursday's sessions, or come for lunch or dinner any other time. Try the beer belly tacos and a Song of the South cocktail.
Husk: Brought to you by James Beard award-winner Sean Brock, Husk brings Southern cooking to its apex, but with a lot of homegrown elements like in-house pickling and charcuterie. Go for the shrimp and grits, and stay for the cocktails.
Sambuca: If you're looking for live music off of lower Broadway, check out this jazz and blues music venue and restaurant, which proves Nashville isn't just a country music city. Be sure to make reservations, as seats fill up quickly.
Prince's: For the more adventurous eaters, Prince's is the original (and some argue the best) Nashville hot chicken experience: Hot hot hot chili spiced fried chicken on a slice of white bread. It's not fancy, but it's certainly an experience.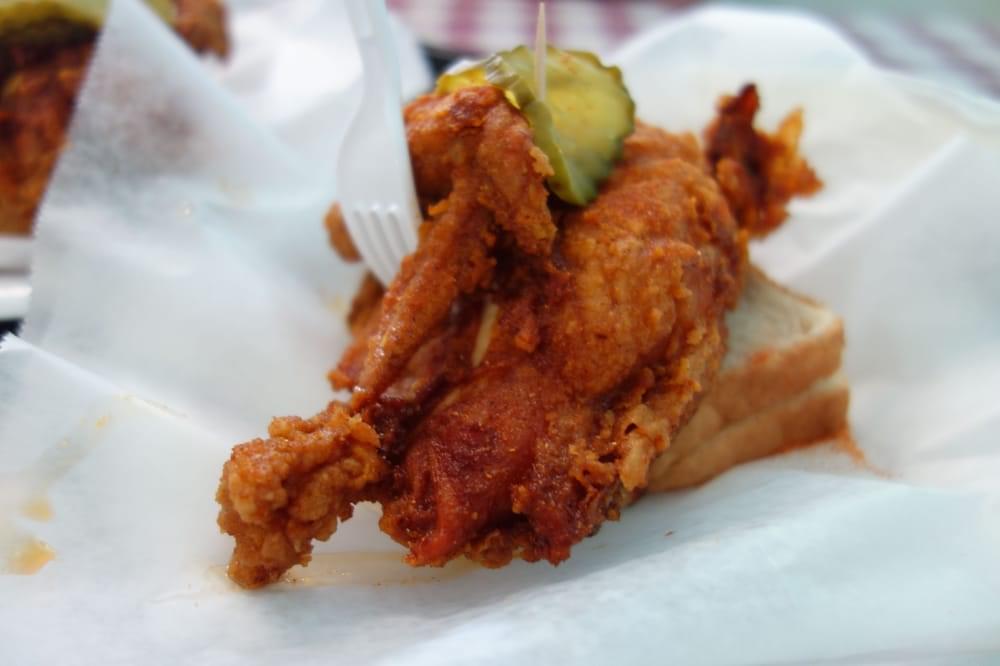 Puckett's Grocery: Live music and good food (barbeque!) in a comfortable, country-store atmosphere. Check their live music calendar for April shows.
Pinewood Social: Delicious cocktails, outdoor bocce court, views of the river, bowling lanes . . . what more could you ask for? Actually, the food at Pinewood Social is outstanding as well. This is a see and be seen bar that also happens to be a lot of fun.
Places to Drink
Patterson House: a speakeasy-style bar with hand-crafted ingredients and those huge ice balls for your whiskey. Don't go here if you're hoping to meet new folks, though, as mingling is discouraged. Definitely worth the wait.
L27: Located at the top of the Westin Hotel, this rooftop bar features an infinity pool, private cabanas, and live music. Come for dinner or just to imbibe a crafted cocktail and enjoy the view.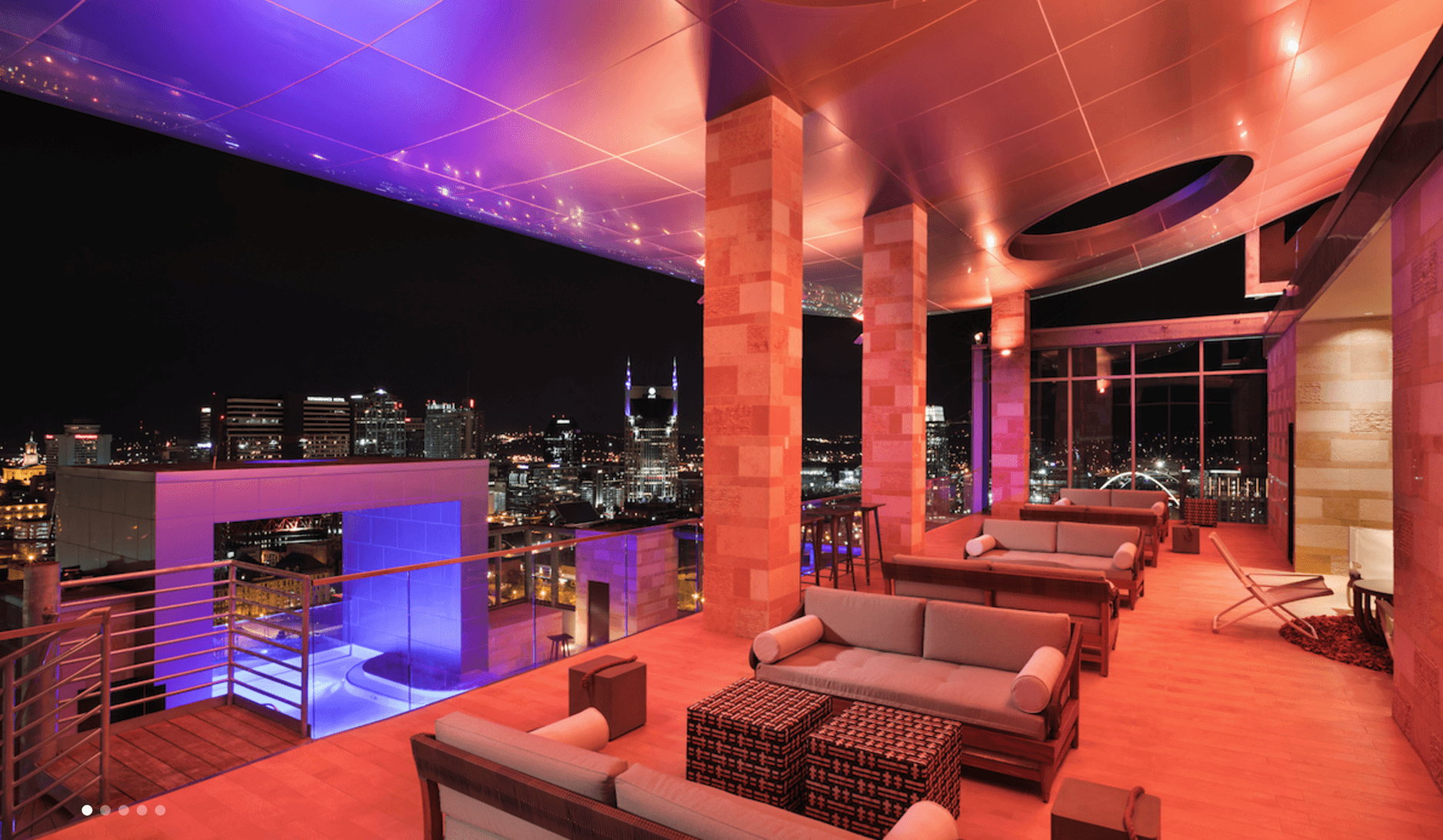 San Anejo: This place has one of the best tequila selections in town, which is saying a lot for a town that loves its liquor. Happy hour is nice on the open patio. Stay for dinner, or make reservations at any one of the other M Street restaurants on the little stretch of McGavock between 11th and 12th in the Gulch.
City Winery: This active winery in the heart of downtown features dinner and live music most nights of the week, but you don't have to buy a ticket to taste one of their 200+ bottles. The winery bar located in the lobby also provides food and drink without the price of a ticket. Check out the tickets page for shows and times.
Lower Broadway Claim a stool at Robert's Western Wear or hop from Tootsie's to Paradise Park to get your country music fix. There's also plenty of classic rock and pop music to go around in one of the many venues/restaurants that line lower Broadway — the last five blocks of Broadway before the river.
* * *
There's still time to sign up for Marketing United 2017, but you better hurry: Emma expects to sell out this year. Click here to compare ticket prices and save your spot. Again, use code "TechAdvice100" to save $100 at checkout. See you there!