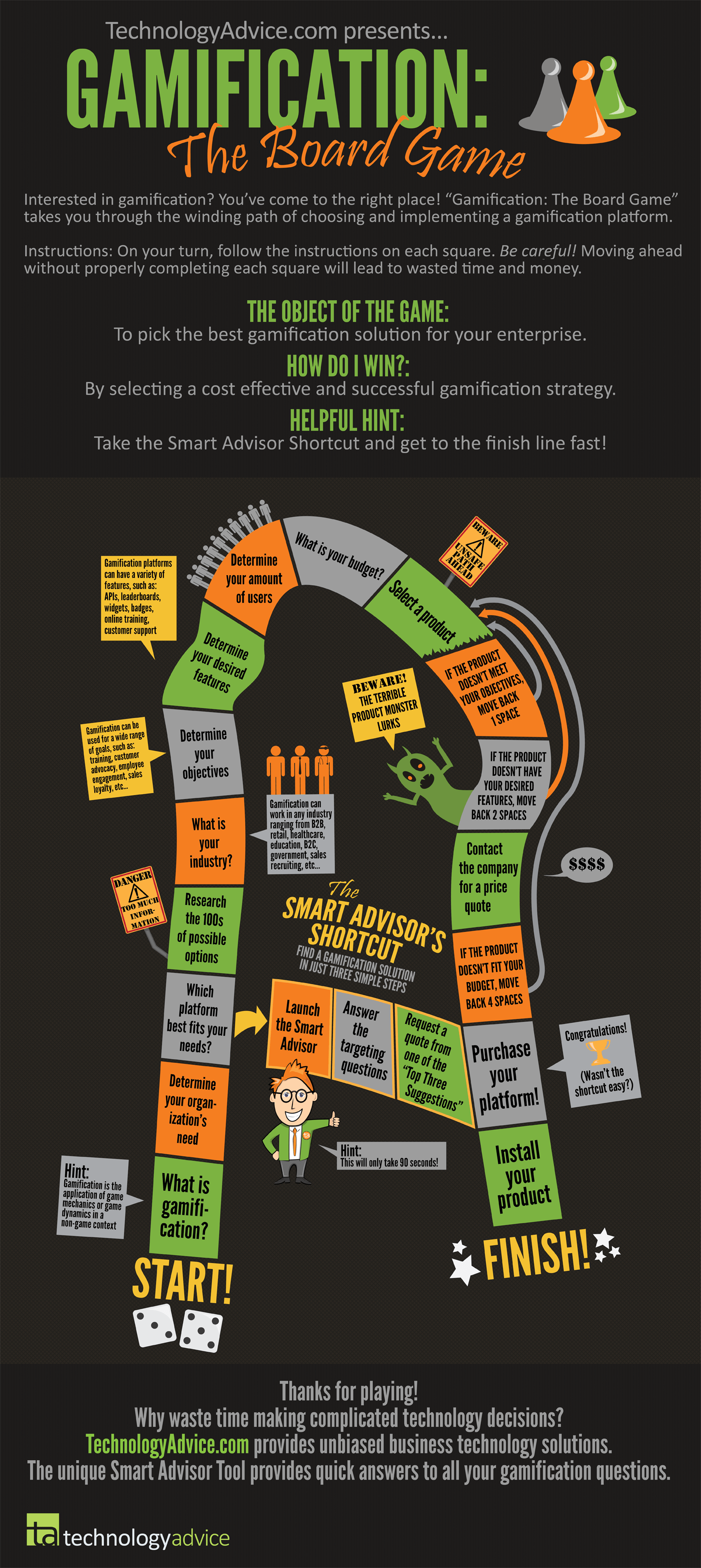 BRENTWOOD, TN, Sep. 10th, 2013 – Technologyadvice.com has launched the first iteration of what they are calling the "Product Selection Tool", which they believe will revolutionize the way businesses evaluate IT products. The idea is simple:
When a business decides to implement a gamification system into their workplace, someone in that company will inevitably have to spend a long time figuring out which service is the best fit for them. This due diligence is necessary because budgets, timeframes, and other details vary from project to project. The drawback? The time it takes to complete this research could amount to days or even weeks when all is said and done. Technology Advice has a solution to this problem.
The product selection tool cuts the bulk of this search from days, weeks or months to 2 minutes. The tool asks users a series of targeted questions to define their project's details, analyzes the answers, and then recommends the top 3 vendors that best fit their company's specific needs. From there, users can request a quote, get a free demo, or go back and change some of their answers.
"The typical business technology buyer spends dozens of hours researching, comparing competing products and listening to multiple sales pitches. TechnologyAdvice simplifies the business technology vetting and purchasing process," says TA CEO, Rob Bellenfant.
Initially, the product selection tool will only evaluate gamification platforms, but the plan is to begin incorporating CRM, VOIP and dozens of other IT categories over the course of the next year.
Technology Advice is able to offer
our services
for free because some vendors may pay us for web traffic or other sales opportunities. Our mission is to help technology buyers make better purchasing decisions, so we provide you with information for all vendors — even those that don't pay us.