Note: You can download the full report right here!
Online paid media has a mixed reputation. Many businesses consider it a key component of their marketing strategy, but there are just as many critics. If you scour the web, you'll find hundreds of articles offering best practices for gaining clicks and conversions, and hundreds more decrying the villainy of interruptive marketing.
If we measured it with the Gartner Hype Cycle, online paid media would probably fall somewhere between the "trough of disillusionment" and the "slope of enlightenment." It has a lot of flaws and critics, but a lot of opportunities to grow: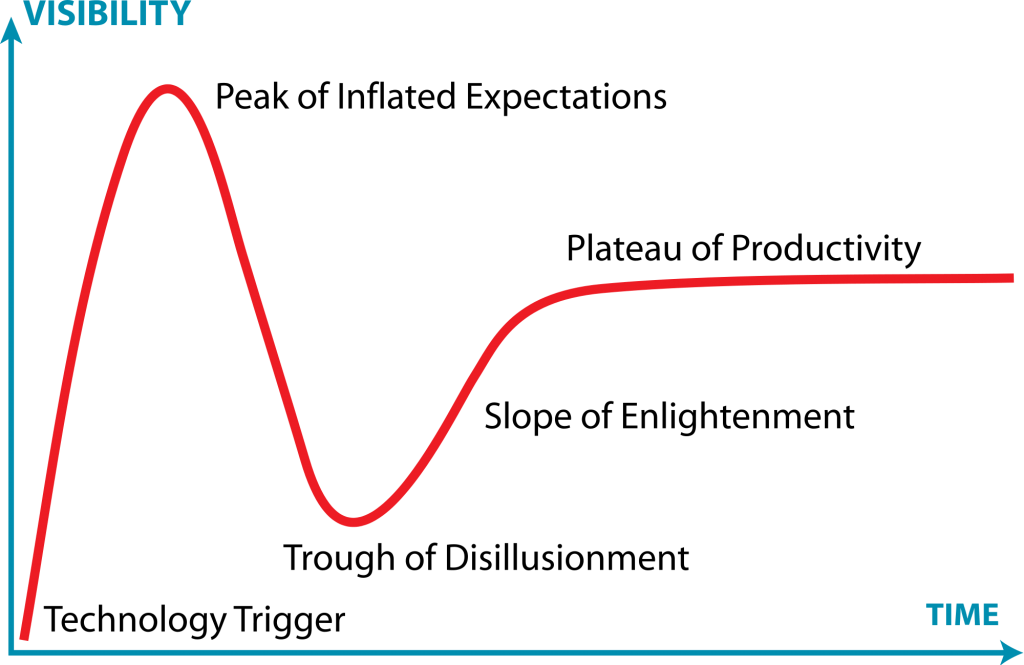 But even more than market trends, businesses need to know whether or not digital paid media effectively engages their prospects.
Instead of making assumptions, we decided to gather some data right from the source. We partnered with Unbounce and asked 456 internet users to share their opinions about banner and display ads, social ads, and sponsored search engine results. The infographic below summarizes our key discoveries.

What do you think? Is online paid media still effective for your business? Download the full report below to learn where online media has room for improvement and how to optimize your digital ads for engagement and conversion. 
___
For more information about this survey, the methodology, or distribution requests, please contact Media Relations Coordinator Jacel Egan at jacel.egan@technologyadvice.com