Welcome to the fourth installment of #SmarketingWeekly, a TechnologyAdvice round-up of the web's top content for B2B sales and marketing professionals with a focus on technology. This week's edition features stories on social lead generation, podcast advertising, branding and brand benchmarks, the IT spending bubble, and more.
On to the stories.
Bad news for sales and marketing folks at technology firms: the International Data Corporation (IDC) predicts a decrease in the IT spending growth rate this year. Thanks, in part, to the Chinese economy's continuing struggles, the infrastructure buying spree of 2015 is anticipated to significantly decline. If you're in technology and forecasting sales for 2016 and beyond, you can ill afford to skip this piece.
Marketers: are you tired of salespeople "going off the reservation" and ignoring the content you create to help their processes? Salespeople: are you tired of marketers not listening to your actual needs? Fergal Glynn, VP of Marketing at Docurated, has advice for both groups. The short version? Salespeople are better content creators than they get credit for.

The venerable Mark Twain once said in response to the premature printing of his obituary, "The rumors of my death are greatly exaggerated." So too are rumors that the B2B salesperson is obsolete. As the last article proved, salespeople are still essential for B2B sales, despite statistics showing that 57 percent (at least) of the buyer's journey is complete before first contact. Robin Whiting, senior editor at SiriusDecisions, discusses the results of their 2015 Buying Study and how sales maintains relevance in an increasingly marketing-centric world.
Planning to attend any industry conferences this year? Josh Evans, Senior VP of Sales at Velocify, identifies the best conferences your sales team needs to attend. We'll be at most of them!
If you're going to any of the conferences in the last article, you know the value and the opportunities that industry events provide. But acquiring and nurturing leads from conferences "has always been a struggle," according to Emilee Christianson, client engagement manager at communications agency Trekk. She provides an email template and step-by-step guide on how to increase the velocity of your conference leads.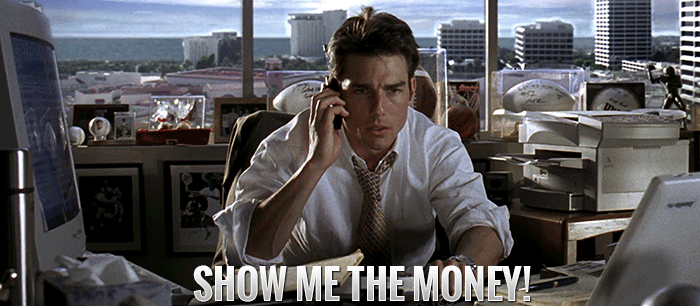 Of course, trade shows aren't the only way to generate leads. Any modern salesperson will tell you that social media is a hugely valuable sales channel, but few people understand how to use social networks to sell — especially Twitter. Thankfully, the social network's advanced search function (and Dara Fontein's detailed guide for its use) makes it easy to generate leads with Twitter.
According to a recent MarketingSherpa survey, 70 percent of people prefer that businesses contact them via email over any other contact method, despite the increasing relevance of social selling. According to Close.io CEO Steli Efti, "The average B2B buyer gets over 100 emails a day, opens 23 percent, and clicks through only 2 percent." Efti offers some great tips on making sure your emails are the 2 percent that convert.
According to Douglas Holt, former professor at Harvard Business School and founder of the Cultural Strategy Group, modern "brand building has become a vexing challenge." Brands can create and share content, but relevance isn't a guarantee. According to Holt, the "crowdculture" determines relevance and, ultimately, your brand's success or failure. He walks the audience through several examples of this phenomenon and offers sound advice on how "companies can once again win the battle for cultural relevance." The piece is a fascinating read for marketers.
In keeping with the branding and social media theme, Ayaz Nanji, co-founder of ICW Content, breaks down the latest TrackMaven report. The report shows that consumers are engaging with branded content less and less, despite its growing volume. Diminishing returns of increasing content is a theme across all channels.
Joe Pulizzi, co-founder at the Content Marketing Institute, has advice for those of you who identify with the struggles outlined in the last two articles: "Focus on building subscribers to your content, and THEN create leads from your subscriber base," he says. According to Pulizzi, brands too often let the tail wag the dog (creating content with a primary focus of driving sales) instead of delivering value to the reader. In addition to sound advice, Pulizzi outlines several examples of excellent content that had excellent results for the publishing brands.
If you're a content marketer, you've probably heard of a nofollow tag. You may even know what they do. But you probably have no idea how they evolved and how they can affect your site's rankings. Kaila Strong, interactive accounts supervisor at the Lavidge ad agency, put together this helpful,  historical piece on the tactical linking tool and its uses.  
Podcasts are enjoying a resurgence over the last few years. We've been listening to a fair amount of them here at TechnologyAdvice — also producing them — and can verify the rising interest. According to this article from Mark Book, VP and director of social content at Digitas LBi, U.S. brands will spend over $35 million on podcast advertising in 2016. Maybe you should be one of them?
* * *
Thanks for reading this week's edition of #SmarketingWeekly. We hope you found the content interesting, useful, and relevant. Have suggestions on themes, topics, new channels, or want to submit an article? Let us know in the comments, or get in touch with #SmarketingWeekly curator Charles A. "Drew" Settles. 
Until next time.