Welcome to the inaugural edition of TechnologyAdvice's #SmarketingWeekly, a round-up of the Internet's top resources for sales and marketing professionals in the B2B space. Get the latest stories, research, and opinions in an easy-to-digest, narrative format. This week's topics include ad-blocking, mobile SEM, video marketing, Twitter, data privacy, Super Bowl ads, and more. 
On to the headlines.
Ad-blocking continues to befuddle marketers and advertisers, who have taken users for granted for far too long, according to Greg Sterling at Marketing Land. Sterling calls ad-blockers "a populist revolt against the Internet establishment." He says the AdChoices program isn't a success since most consumers still aren't aware it exists. Our own research also calls for a higher quality of paid media advertising in 2016.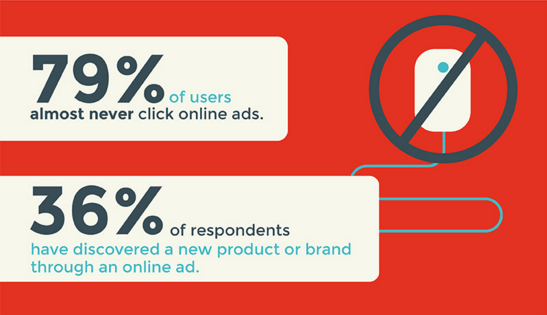 The pushback against internet advertising signifies that consumers are becoming more aware of online security and privacy issues. The pendulum of public opinion seems to be swinging toward privacy options as consumers are educated, especially Millennials.
The increasing popularity of search engine DuckDuckGo — one of the first to not track or sell your historical data to advertisers — is a strong sign, but as Roy Hinkis of SimilarWeb has discovered, it's still a long walk from mainstream.  
Of course, we can contrast the rise in concern about privacy with the increasing relevance of personalized ad campaigns, particularly retargeting. When it's done correctly, retargeting can be a powerful tool for connecting with buyers. Of course, doing it correctly is challenging, and doing it incorrectly can be creepy. Johnathan Dane, founder of KlientBoost, has assembled a handy collection of relevant case studies in the article above that will help you retarget more effectively.
In addition to retargeting, brands are increasing their investment in video marketing. As a 2015 report by Social Media Examiner revealed, 72 percent of marketers plan to increase their production of original video content this year. Stewart Rogers says the success of business-focused video platform Vidyard (just closed a Series C funding round) is more proof that video will be big for B2B in 2016.  
Of course,  it's not always obvious how a B2B company can use video as an effective marketing tool. If you need some ideas, check out Vidyard's recent article by Content Marketing Manager Kimbe MacMaster. MacMaster outlines some great ways businesses can use video to achieve revenue and marketing goals.
Speaking of video marketing, if you caught Sunday's big game, you probably saw some commercials that will soon become viral videos. Even as ad dollars desert traditional media for digital channels, Super Bowl advertising remains a "unique opportunity to reach consumers when they're receptive and deeply engaged," says AppLovin CEO Adam Foroughi.
Brands pay up to $5 million for a single, 30-second spot. Read Foroughi's article to find out why businesses large and small continue to invest large portions — or even the entire sum — of their ad budget in Super buys.
As further proof that the days of TV advertising dominance are ending, Adobe Digital Index's Q4 2015 Digital Advertising report shows increased investment in all digital channels, but especially mobile search. Mobile browsing now accounts for 41 percent of website visits, reports CMO.com's Gisellle Abramovich. Browse the report below.
In the world of social media, Twitter is struggling. You may have heard how four of their executives were recently fired/quit (depending who you ask). CEO Jack Dorsey took the opportunity to set the record straight:
Was really hoping to talk to Twitter employees about this later this week, but want to set the record straight now: pic.twitter.com/PcpRyTzOlW

— Jack (@jack) January 25, 2016
Regardless of how the executives left, Twitter has some serious problems. The social platform has hit a well-publicized plateau with user growth — which, combined with the departures, is  driving down stock value. Long-tenured American Express executive Leslie Berland has been named the new Chief Marketing Officer and will be tasked with turning growth around, as Re/Code and Kurt Wagner report.
Berland has her work cut out for her, according to Walt Mossberg. In his weekly column for The Verge, Mossberg highlights several reasons why he believes growth has stalled and outlines a few ideas that Berland might employ to get it moving again. His ideas are relevant to anyone promoting a product whose "fundamental problem is that it's too hard to use," e.g. an enterprise SaaS solution.
As Twitter struggles, Facebook continues to roll out new features and blow analyst' growth estimates out of the water. Brian Deagon of Investor's Business Daily discusses just how big Facebook's recent numbers are and what they might mean for B2B marketers plotting future advertising spend.
Speaking of new Facebook features — have you figured out how to use the new tracking pixel  yet? At first glance, it seems to only track vanity metrics like website visits, but Search Engine Journal has a handy guide for using it to track actual conversions, written by Rocco Baldassarre.
In the world of organic search, Moz's Rand Fishkin addresses concerns and "skepticism from folks about whether targeted link building is still a valid practice." Check out this edition of the immensely useful (and entertaining) Whiteboard Friday series. The short version? Targeted and tactical link-building strategies  — there's a difference — are still valuable to marketers and SEO experts.
Now that we've given you some marketing tips and tricks, here's a cautionary piece about trying to copy the tactics of other marketers. Quicksprout's Neil Patel outlines six different reasons why following in others' footsteps isn't always the best idea.
* * *
Thanks for reading this edition of #SmarketingWeekly. We hope you found the updates useful, timely, and entertaining. If you have suggestions on topics, themes, or stories, let us know in the comments, or connect with #SmarketingWeekly curator Charles A. 'Drew' Settles. See you next week.