Thanks for joining us for the fifth edition of #SmarketingWeekly, a TechnologyAdvice round-up of the web's top content for B2B sales and marketing professionals. This week's edition features stories on social listening, Snapchat, customer service, content curation, data science, and an in-depth look at TripAdvisor's email marketing strategy.
Enjoy.
Event marketers: ever wonder how the world's best companies organize some of the world's best conferences? Kicking off this week's round-up is a Q&A session organized by Inbound.org, who asked the organizers of five of the most popular sales and marketing conferences to share their insights and discounted tickets. Participants include ConversionXL's Peep Laja and Alex Birkett, Distilled's Lynsey Little, Unbounce's Joel Popoff and Dustin John Bromley, Moz's Charlene Kate Ditch and Erica McGillivray, and Hubspot's Elijah Clark-Ginsberg and Kim Darling. The group discusses everything from ticket pricing to audience segmentation. If you're planning to host or attend an event this, article is a must read.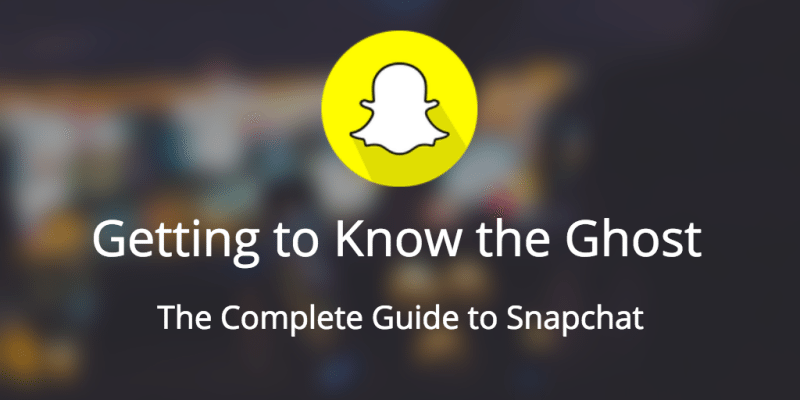 If you've attended any events recently, you've probably seen organizers using Snapchat to connect with their audience (or at least talking about it). Launched in 2011, Snapchat is still under-utilized by marketers. Few understand how to use the social network to drive measurable results, especially in the B2B sector. Buffer's Ash Read does a fantastic job breaking down the nuances of Snapchat and how it should be used in your marketing mix.
As long as we're discussing subjects businesses don't understand, when was the last time you discussed digital marketing with your C-suite? Or, if you're part of the C-suite, when was the last time you tuned out your marketing manager when they started talking about digital strategy? If either of those situations sound familiar, Darrell Rigby, partner at Bain & Company, has some comforting words. The short version? Digital should augment your strategy, not be your strategy.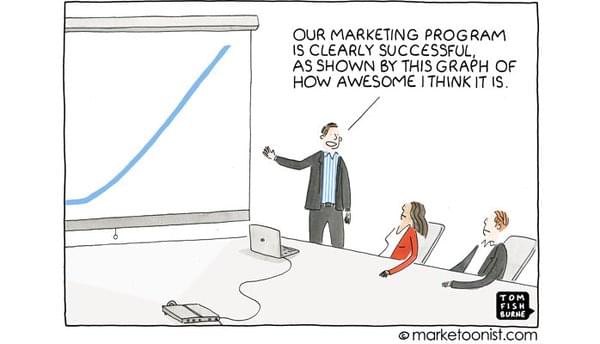 If there's one subject the C-suite (or sales/marketing professionals) has difficulty understanding, it's data science. With the well-publicized shortage of data scientists, there's little surprise that a majority of executives surveyed by Forbes and EY ". . . said that data science and advanced analytics are in the early stages of development in their organization … and [they] do not have an effective business strategy for competing in a digital, analytics-enabled world." In short, Lisa Morgan says businesses need to "stop looking for a silver bullet" and consider partnering with an outside business intelligence vendor.
If you've paid any attention to social media and social selling in the last few years, you've likely heard of automated engagement platform Socedo.  Though we don't usually like to post content designed to sell you, (we'd rather post content that helps you sell!) enough sales and marketing professionals have difficulty with social lead attribution that we decided to include this piece from Socedo founder Aseem Badshah. Badshah explains how Socedo bridges the gap between your social media marketing efforts and your marketing automation operations.

In this episode of Mark Schaefer's The Marketing Companion podcast, Mark and co-host Tom Webster discuss two new content creation apps they love — Anchor and Blab. In the second part of the show, they interview Jay Baer about his latest book, Hug Your Haters, and offer  several takeaways, including:
Why Jay's new book is not the one he started out to write

What industries are number one for complaints?

What company gets the single-most number of complaints?

The vast implications of customer expectations for response speed

What do you do about that 2 percent of "haters" who just love to hate?

The Hatrix: a strategy for dealing with haters

Onstage haters versus offstage haters and the amazing data that points to radical new social media service strategies

Why the emphasis on Twitter complaints may be overstated
Give it a listen. If you like marketing podcasts, check out TechnologyAdvice's new series, B2B Nation: Smarketing.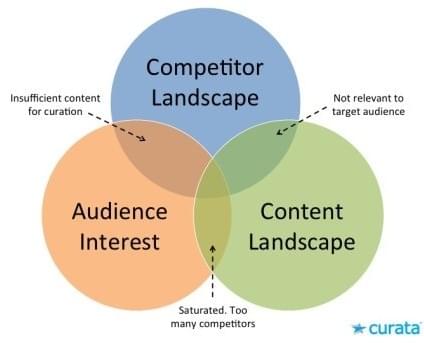 Creating quality content is difficult and time-consuming. That's why many content marketers curate content from external sources on a regular basis. One key component of successful content curation is topic selection. What subjects will engage your audience while simultaneously supporting your own content marketing strategy? Michael Gerard, CMO at Curata, offers this helpful guide on choosing the best content to share with your audience.
If you're an email marketer, you spend countless hours each week testing and optimizing subject lines, calls-to-action, sending times, etc. Jimmy Daly's case study on how TripAdvisor has reimagined email is likely to make you angry. According to Daly, you now have to ". . . rethink everything you know about email marketing." He provides examples of 20 TripAdvisor emails, the behavior that triggered each one, and the desired outcome. This is the longest read of the week, but also one of the most helpful.
* * *
Once again, thanks for reading this week's edition of #SmarketingWeekly. We hope you found the content timely, engaging, and relevant. To suggest content for future editions, share it on Twitter with the hashtag #SmarketingWeekly. Until next week.