We're glad you're back for this week's edition of #SmarketingWeekly, TechnologyAdvice's once-a-week roundup of the best B2B sales and marketing content you may have missed (see earlier editions here).
With "snackable" snippets and a direct link to each piece, #SmarketingWeekly is an efficient way for busy smarketing professionals to keep up with the latest research, opinions, and news. Whether you have one minute or one hour, we'll get you up to speed on the latest trends, stories, and studies to keep you abreast of all things "smarketing."
This week's edition includes stories on the rise of messaging apps, messaging bots, computer-assisted photo identification, a podcast on predictive marketing, a cautionary tale on content moderation, and much more.
In our opening piece, Chelsea Scholz details how Unbounce's attendance numbers for their lead-generating webinars have been steadily dropping. They decided to demo an on-demand model, and the results were impressive, to say the least. Immensely useful to anyone struggling with webinar attendance, Scholz breaks down the problem, the campaign design, and the numbers, so you can try to replicate their results.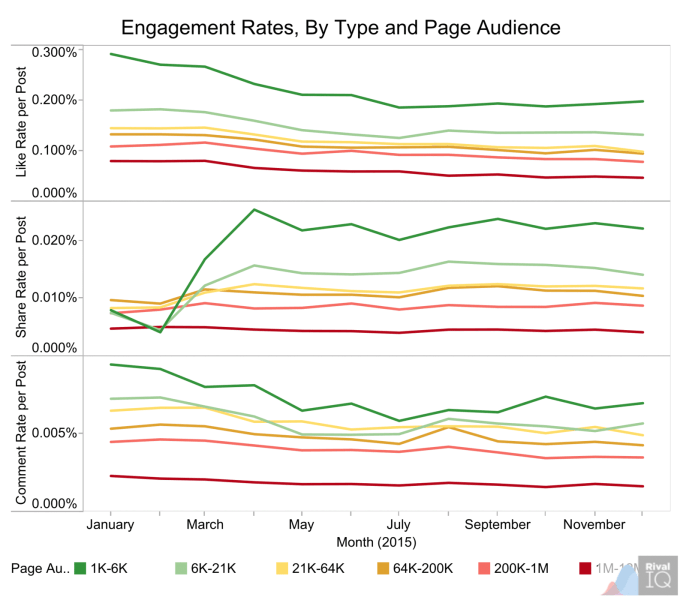 Analytics firm Rival IQ analyzed the Facebook presence of more than 9,000 brands, including 8.1 million posts and 11.5 billion interactions, all from 2015. Of all "post engagement metrics" (likes, comments, shares), only sharing saw a year-over-year increase in 2015. Greg Finn speculates why (hint: messenger may be a factor).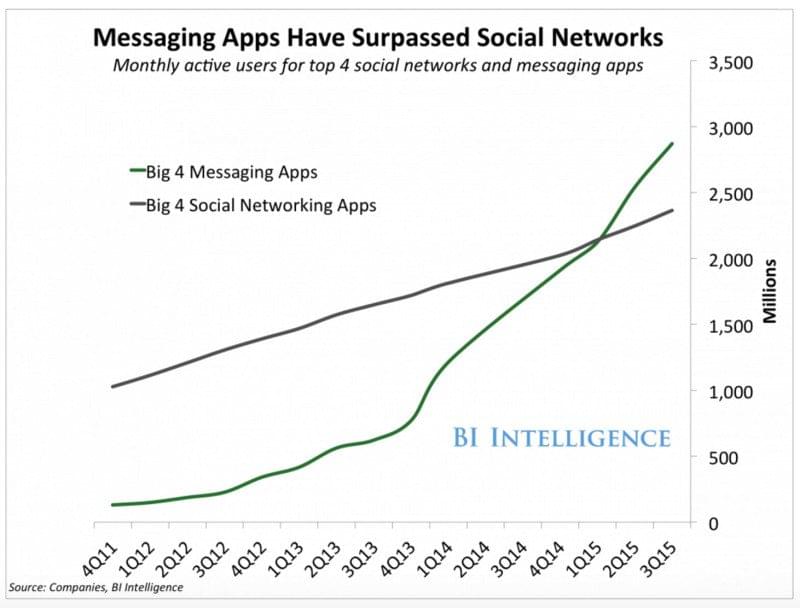 Staying on the subject of social media and messaging apps, Buffer's Ash Read calls the rise of messaging "the biggest Internet phenomenon since the app store." 2.5 billion people have at least one messaging app installed on their smartphone. As Mark Zuckerberg once said, "messaging is one of the few things that people do more than social networking," which explains his $19 billion purchase of Whatsapp and unflinching focus on making us all download and use Facebook Messenger. If you're considering delivering content via these channels, Read's article is a must-read. 
If you're familiar with Mark Zuckerberg's recent F8 announcement regarding chatbots, you may be consdering how your brand could use a chatbot to deliver personalized, targeted content to users via previously dark social channels. If that's the case, you'll want to hear from Mixpanel's Christine Deakers, who interviewed the developer evangelist from messaging app Kik on how they've partnered with over 80 brands to successfully engage with users via chatbot. She also has some simple rules for creating a good chatbot user experience. 
Speaking of messaging applications, everyone's favorite unicorn got the Walt Mossberg treatment; Slack has changed the way many of us work, but despite its many fans, the always-on messaging platform can be both a blessing and a curse. Here's hoping Slack's development team reads this article, too. 
According to Dan Tyre, "every business is a people business." That means  sales and marketing professionals must be ready to connect with virtually anyone in almost any situation. You never know when or where that next sales opportunity will arise. He offers five steps (and multiple examples within each) for building better rapport with your prospects.
Now that you know how to build rapport with anyone, Neil Patel has an idea you probably haven't thought of: how you can target Google's "Related Questions" results? The premium top-of-page location and general nature of most inquiries means that, if successful, a campaign to rank in "Related Questions" should send massive amounts of traffic — perhaps even more than a top five SERP placement. 
Marketers cannot have a singular focus on new visitors, new leads, and new sales. Joe Pulizzi tells us that we can't ignore our existing customers. Segueing from an anecdote where a large B2B company spent hundreds of thousands on content for inbound opportunities and zero on loyalty or retention, Pulizzi reminds us that "an increase in customer retention by just 5 percent can lead to an increase in profits of 25 to 95 percent." Have we all forgotten the Pareto principle?
Our own Josh Bland sat down with Jessica Cross, Director of Audience Marketing at Everstring, to talk about what her title even means, how the "new age of demand generation" is impacting marketers, why you can't measure your conversion rates, and the growing trend we all know and love: ABM. Show notes in the link above, or give it a listen below.
A team of researchers at Microsoft is "working on a system that can automatically describe a series of images in the same kind of way that a human would, by focusing not on just the items in the picture but also what's happening and how it might make a person feel," Allison Linn writes. Demonstrating the power of the new Microsoft Sequential Image Narrative Dataset, the work has already produced one academic paper, and will be presented this June at the annual meeting of the North American Chapter of the Association for Computational Linguistics. In an already automation-heavy industry, how could this change your work?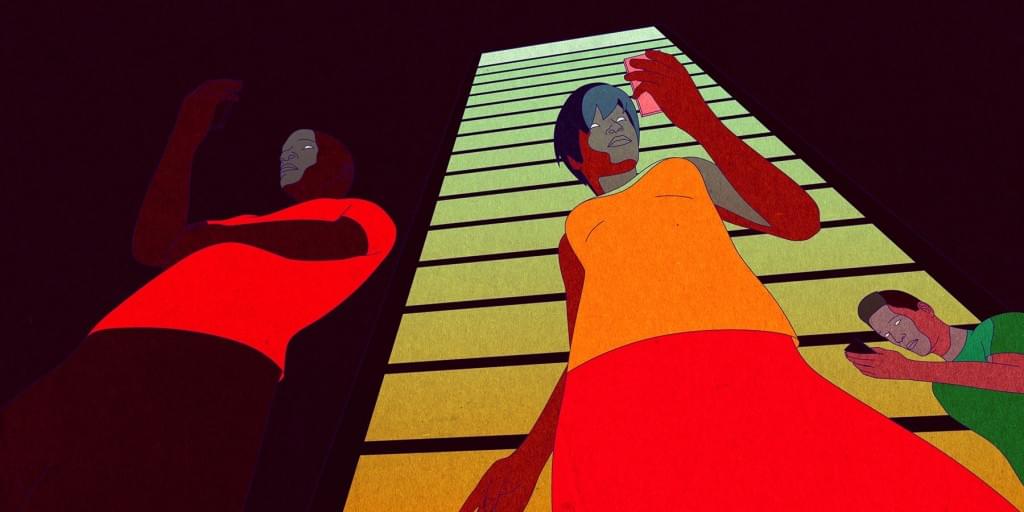 This is a long one (25+ minutes), but a good one. Catherine Buni and Soraya Chemaly take a look at the "murky history" of online content moderation, and how a powerful, anonymous few wield more day-to-day influence over your freedom of speech than any Supreme Court justice. Make sure you have the time, because you won't want to put this one down. 
* * * 
As always, thanks for reading #SmarketingWeekly. We hope you found the content enlightening. If you have suggestions for stories, videos, podcasts, or other sales/marketing content you'd like to see featured, share it with the#SmarketingWeekly hashtag, mention @smarketingwkly, or connect with curator Charles A. "Drew" Settles.