Hello! We're glad you've joined us for this edition of #SmarketingWeekly, the once-per-week TechnologyAdvice roundup of the web's best content for B2B sales and marketing professionals. 
Each week, we assemble the most informative news, studies, and opinions in a quick, easy-to-read digest. With a direct link and brief synopsis of each piece, #SmarketingWeekly will keep you up to speed on all the latest and greatest developments in the 'smarketing' community. 
In this edition, we'll cover empowerment marketing, establishing yourself as a thought leader, influencer marketing's rules of engagement, takeaways from the recent SiriusDecisions #SDSummit, and much more. 
Here we go.
Did you attend SiriusDecisions' 2016 SDSummit? No? Well, we did, and it was a blast. We also learned a few things while we were there. One of our favorite presentations was on SiriusDecisions' new Sales Productivity Quotient, and how sales leaders can use it to "gain insight into the true drivers of sales productivity." Breaking productivity measurement into five main areas — activity, pipeline, enablement, performance, & demand — with 24 specific indicators, leadership can use the new model to calculate their quotient and compare it with others in the same industry. Michael Belden covers the highlights. 
Josh Bland, host of our B2B Nation: Smarketing podcast, sat down with Craig Rosenberg, chief analyst at TOPO, to discuss account-based marketing (ABM). They cover several aspects, including:
The importance of ABM research
How the structure of marketing KPIs impacts ABM implementation and adoption
ABM mistakes
What "account-based everything" means
Listen to the podcast below, or check out the link above for a recap and show notes. 
"Smarketing," or sales and marketing alignment, should be more than a buzzword. But at many organizations it can feel like "fancy, empty talk," or like only half of the equation is on board. According to Joei Chan, if you want true alignment, you'll need "effort and commitment from both sides, a lot of patience, and good faith." She outlines four areas where sales can use their customer knowledge to contribute to better alignment, and explains how "aligned goals, constant communication, and clear tracking" will increase lead quality and quantity. 
Now that we've covered how sales can help marketers deliver better leads and create stronger alignment, Alex Lopes has five ways that marketers can use their knowledge of content and psychology to help sales close the leads. From establishing your sales team as thought leaders to building stronger relationships, following the examples Lopes outlines will help sales turn your leads into revenue. 
As the last article mentioned, it's important to establish your sales reps as thought leaders, but, Ajay Prasad writes, your brand's reputation is even more important. He outlines five strategies you can employ reactively or proactively to make sure your customers (and potential customers) view your business in a positive light. Remember, "your online reputation is in your hands."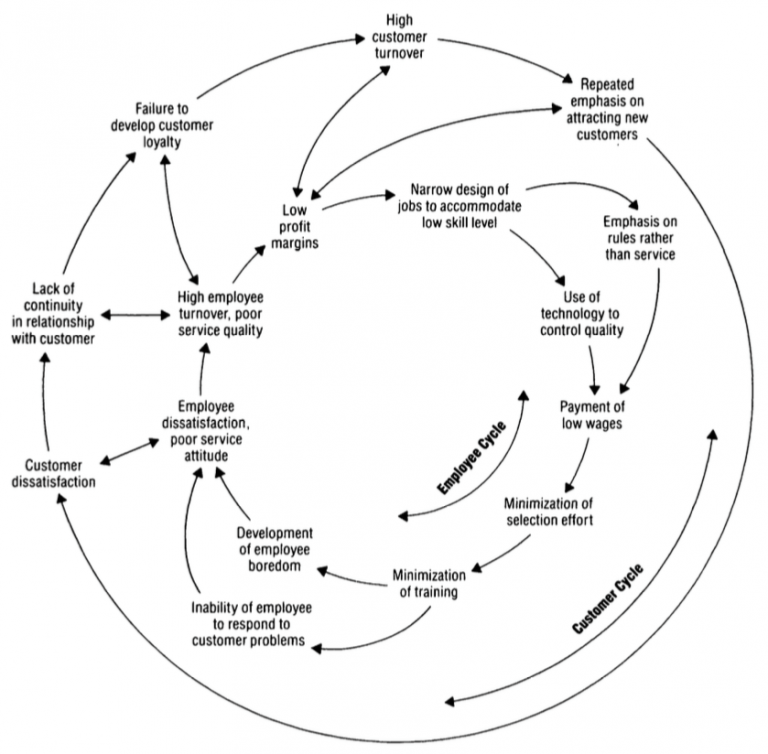 According to 2014 research from Gartner, "89 percent of marketers said they expected to compete primarily on customer experience by 2016." Are you competing on customer experience yet? Miguel A. Gonzalez Cernuda says, "Most companies still have a ways to go." According to Gonzalez, the "heart of the customer experience is the engaged employee," and employee engagement is an issue for businesses in every industry. After all, if your employees are unhappy, how can you expect them to make your customers anything but unhappy? Defining empowerment marketing as "the idea that the quality of customer experience is directly of function of the quality of the employees delivering the experience," Cernuda outlines several characteristics of engaged, empowered employees, and how your business can start an empowerment marketing initiative. 
We mentioned influencer marketing in several previous editions of #SmarketingWeekly; have you started an influencer marketing campaign yet? Whether you're just beginning influencer outreach or whether you're an influencer marketing pro, this post from Todd Cameron will help you improve your outreach and increase the value of any influencer marketing campaign on which you embark. He interviews several influencers about how companies should engage with them — many of their responses are common sense, but there are some gems which you may not have considered. Check it out. 
The rise of the chatbot (and AI in general) is another trend we've been paying close attention to here at TechnologyAdvice. Unless you've been living under a rock, you're probably aware of the buzz around how companies can use bots for customer service, commerce, support, and almost any other application imaginable. However, unless you're a developer, you probably have absolutely no idea where to begin when it comes to setting up a chatbot — or even choosing a chatbot vendor. Thankfully, Motion AI, who just announced their public beta, has a new product for the non-developers amongst our readers; According to VB's Matt Marshall, "if you can draw a flowchart, you can create a chatbot." You (or your shiny new bot) can thank us later. 
As long as we're on the subject of AI, researchers from Carnegie Mellon University have created a new system for detecting bias in otherwise opaque private (or public) algorithms, Russell Brandom reports. Called "Quantitative Input Influence" (QII), the system can test any algorithm with a range of inputs, then measure "which inputs or sets of inputs had the greatest causal effect on a given outcome." Hopefully this new system can prevent any oversight from algorithm or AI developers that would result in systemic bias against individuals or groups. Maybe it will even be how we test to make sure new AI understands our inputs correctly — we wouldn't want them to misinterpret a command "to serve man", would we?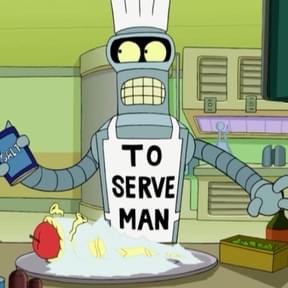 * * * 
As always, thanks for reading #SmarketingWeekly. If you have suggestions for stories, videos, podcasts, or other sales/marketing content you'd like to see featured, share it with the#SmarketingWeekly hashtag, mention @smarketingwkly, or connect with curator Charles A. "Drew" Settles.