Welcome to the third installment of #SmarketingWeekly, a TechnologyAdvice round-up of the web's top content for B2B sales and marketing professionals.This week's edition features stories on Instagram, email optimization, data security, search engine optimization, SaaS growth, technological singularity, and more.
Without further ado…
Ever feel chained to your desk by technology? Worried about being replaced by a computer? Starting off our weekly round-up is Gretchen Gavett, who looks at the rise of electronic data processing (EDP) in the 1950s and the eerie similarity to today's mixed feelings surrounding machine learning and artificial intelligence. Think your job is safe? Maybe not.
Staying with the theme of electronic intelligence, Kalev Leetaru fed 196 minutes of political TV ads from the 2016 United States campaign trail into the Google Cloud Vision API. The analysis — including everything from the number of faces in a given shot to the percentage of airtime occupied by distinct visual elements — is fascinating. If Leetaru neglected a particular question you'd like answered, the data is available in JSON format here.
Besides political ads, Super Bowl ads are the pinnacle of TV-based marketing. With the cost of a 30-second spot during this year's game rising to $5 million, companies can ill afford to create an ad that doesn't resonate with the public. Penry Price, LinkedIn's VP of Global Sales, provides a list of takeaways for content marketers.
As TV viewers become harder and harder to reach, brands are finding it difficult to justify the expense of traditional advertising. Sarah Vizard looks at how Instagram is vying for those ad dollars with new, 60-second in-app adverts.  Vizard explains how brands can align the ad with the user's experience on the social platform for best results.
In case you missed it, Instagram has finally released one of its most requested features. With the release of version 7.15, iOS and Android users will be able to switch between multiple accounts. The feature, now fully live, allows users to switch between up to five accounts without logging in and out. Ash Read, social blog editor at Buffer, gives you step-by-step instructions (with pictures) on how to get started. Unfortunately, there's no word on whether Buffer will be able to post to Instagram.
Every email marketer knows that engagement requires a good subject line. With maybe two seconds before users decide to click or delete, you can't afford to beat around the bush, but you can't afford to press a hard sell, either. Emma Snider — section editor and staff writer at HubSpot — offers twenty-six examples of email subject lines that can increase your conversion rate.
How clean is your link profile? With the Penguin 4.0 algorithm fast approaching, digital marketers and SEOs should prepare themselves. This version of Penguin — supposedly functioning in real-time — continues Google's efforts to make search more relevant, less spammy, and less prone to manipulation. Of course, as author and SEO specialist Glenn Gabe notes, "You never know how Google's algorithms are going to behave until they are actually released in the wild." Gabe assembled this list of plugins, SEO tools, Excel tips, and other resources to make analyzing your link profile quick and (mostly) painless.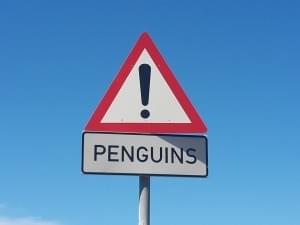 Based on a December 2015 report from Infusionsoft, 47 percent of small business owners personally handle the bulk of their company's marketing efforts. Recognizing the importance of marketing, 51 percent of those polled plan to increase their spend in 2016. Ayaz Nanji, co-founder of ICW Content, breaks down the data. Any independent marketing consultant, agency, or small business owner should find the responses illuminating.
Citrix has a SaaS success story unlike most others. Founded in 1989, Citrix successfully navigated the perilous waters of the tech sector as it grew, went bust, and reinvented itself to grow again. Now a leading name in the enterprise software industry, Citrix stands as an example for others to follow. If you're a SaaS startup — or even an established firm — considering a freemium model or free trial period, Andrea Johnson's case study on how Citrix used an "automated guidance" system to double conversions is a must-read.
The average cost of a data security breach has risen to $3.8 million, according to an IBM-commissioned study from May 2015. As companies throw increasing amounts of money at security (even cyber insurance), it's becoming ". . . more expensive to get hacked than ever before," says author and cybersecurity expert Rajiv Gupta.
News of Hollywood Medical Center's electronic health records breach broke just 5 days later. After paying a $17,000 ransom, they're back online and waiting for the other shoe to drop — HIPAA fines. Though marketers and salespeople aren't explicitly responsible for security, everyone must do their part. Gupta says that vigilance and the development of new security technologies are the only real answer, though any student of military history will tell you: in the age-old battle between armor and warhead, warhead always wins.
* * *
Thanks for checking out this week's edition of #SmarketingWeekly. We hope you found the articles interesting, useful, and relevant. Have suggestions on themes, topics, or new channels for us to consider? Let us know in the comments, or get in touch with #SmarketingWeekly curator Charles A. "Drew" Settles. Until next week.