Welcome back to #SmarketingWeekly, TechnologyAdvice's Tuesday morning roundup of the best B2B content for busy sales and marketing professionals like you (see earlier editions here).
With "snackable" snippets and a direct link to each piece, #SmarketingWeekly is the easy way for busy smarketing professionals to keep up with the best research, opinions, and news. Whether you have one minute or one hour, we'll get you up to speed on the latest trends, stories, and studies to keep you abreast of all things "smarketing."
This week's edition includes stories on jargon, online anonymity, neuromarketing, rebranding, sales content strategy, and much more. 
We're keenly aware of the exponential growth of online marketing content (this roundup is one small way we strive to cut through the noise and provide you with useful information). Alexandra Samuel is also aware; she read Dan Lyons' new book, Disrupted, and found some of his anecdotes about marketing content "horrifying … [though] none of them came as much of a surprise." If your content strategy is: "He who pumps out the highest volume of tweets, emails, and blog posts shall emerge the victor," you're part of the problem and need to read this piece. What's at stake?  Only "the long term health of the Internet itself."
How many of you want to leverage real-time insights to improve the consumer experience and optimize cross-functional team synergy? No one? Perhaps you just like to use some nouns as verbs and verbs as nouns? Slang, lingo, tech-speak — no matter what you call it, jargon is derided as needlessly opaque or flashy language that lack substance. But, according to Alex Birkett, jargon can be a powerful tool for conversion — when used properly.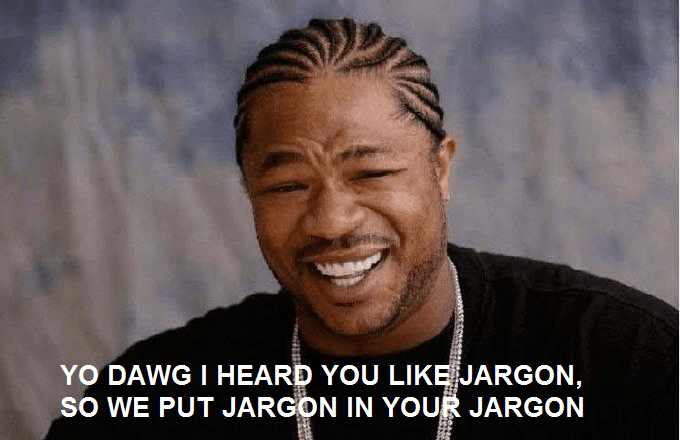 Despite the cynical take Dan Lyons had on HubSpot and their methods, few companies can argue with (or match) their results. If you're trying to figure out how to be the next venture capital unicorn, how to scale a startup into an enterprise, or just how to have more time and be more productive, Leslie Ye's interview with HubSpot co-founder Dharmesh Shah should prove insightful.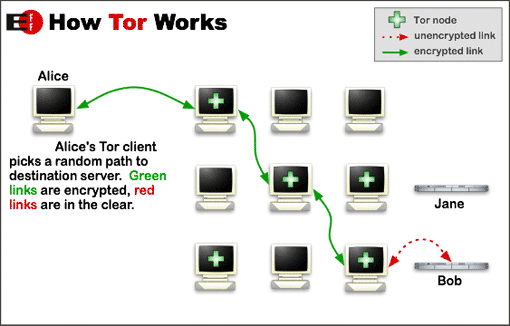 For the uninitiated, the Tor browser and the anonymity it provides its users sounds like something from a spy novel — routing your requests for site access across continents, providing an essentially untraceable online presence. It's long been a tool for whistle-blowers, activists, or those living under the thumb of repressive governments. Despite the increasing press around Tor, encryption, and online anonymity in general, the browser hasn't seen much mainstream adoption — until now, writes Paul Sawers. How will a more tracking-aware general populace change the way marketers work?
MarketingProfs: Anatomy of a Rebrand (Parts I, II, & III)
We mentioned this series on rebranding a few weeks ago — now that it's finished, here are links to the full story. Workfront (formerly AtTask) CEO Joe Staples helps you evaluate the possibility of rebranding, teaches you how to execute a rebrand, and explains how to create buy-in internally and externally. Between the 412 rebranding tasks and the 4.5 months it took to turn AtTask into Workfront, Joe might know a thing or two on the subject.  
If sales and marketing professionals hope to achieve true #smarketing alignment, the first place to start is content strategy. But, according to Jim Burns, "without well-defined and documented sales use case requirements, effective sales content strategy is not possible." Thankfully, he outlines the context, definitions, and provides a framework for you to follow when creating and documenting this essential aspect of your #smarketing process. 
The struggle is real. "Work email is disrupting the personal lives of U.S. employees, causing … unwanted stress and anxiety," (click to tweet) according to Cord Silverstein, VP of Marketing at Samanage, speaking to Kristina Knight about Samanage's latest survey results. In a society that's moving away from work-life balance and towards work-life integration, the fact that 35 percent of us spend at least an hour per day checking email outside our normal business hours shouldn't be surprising. How does this affect your ability to send marketing emails, and more importantly, what's the state of mind of your intended recipient(s) when they receive them? 
Paid search has long been the quick and easy way for websites to boost traffic, especially those sites with the ability to accurately forecast conversions and revenues. However, according to new research from IgnitionOne, U.S. marketers are cutting back on this particular channel, with a 5 percent decrease in year-over-year spend. Will Margiloff, IgnitionOne CEO, admonishes marketers, "Do not mistake this for the sky falling . . . search remains one of the most effective tools to drive results." Anticipate a follow-up report soon. IgnitionOne will also partner with Bing on a webinar later this month to discuss the report's findings. Look for both pieces in an upcoming #SmarketingWeekly. 
According to Wikipedia, neuromarketing is "a field of marketing research that studies consumers' sensorimotor, cognitive, and affective response to marketing stimuli." Marketers know that focus groups lie about how marketing messages make them feel, and the study of nonverbal indicators like heart rate, eye tracking, etc. can prove far more effective for determining a subject's real feelings. Jack Neff explains why neuromarketing is a rising trend, how Samsung used it to market to Apple customers, and what the future holds for neuromarketing and neuroscience.  
Between jargon, bad online content, and email overload, B2B marketers are frequently parodied and pilloried. But, says Joe Pulizzi, there are "a lot of things enterprise marketers are getting right." In this piece, he breaks down the results of CMI's recent report (sponsored by Marketo) B2B Enterprise Content Marketing 2016: Benchmarks, Budgets, and Trends, and outlines how content marketers can be more effective, efficient, and command a larger portion of the overall marketing budget.
* * *
As always, thanks for reading #SmarketingWeekly. We hope you found the content enlightening. If you have suggestions for stories, videos, podcasts, or other sales/marketing content you'd like to see featured, share it with the#SmarketingWeekly hashtag, mention @smarketingwkly, or connect with curator Charles A. "Drew" Settles.