Grab your coffee and take a minute to catch up with the newest edition of #SmarketingWeekly, TechnologyAdvice's once-a-week roundup of the best B2B sales and marketing news (see earlier editions here).
With "snackable" snippets and a direct link to each piece, #SmarketingWeekly is an efficient way for busy smarketing professionals to keep up with the latest research, opinions, and news. Whether you have one minute or one hour, we'll get you up to speed on the latest trends, stories, and studies you may have missed.
This week's edition includes stories on rebranding, the rise of the "brand experience," email marketing, between sales insights and sales intelligence, lead validation, and much more. 
The Detroit Pistons are only middle-of-the-pack when it comes to on-court performance, but as Erik Wander writes, the team's partnership with Movable Ink has developed an innovative second-screen newsletter experience that's second to none. Pistons parent company Palace Sports and Entertainment just won a 2016 eec Email Marketing Program Award for the "most innovative use of customer or other data," turning what was a quick click for game day information into a resource that subscribers will revisit before, during, and after each game. Wouldn't you love that kind of engagement with your marketing emails?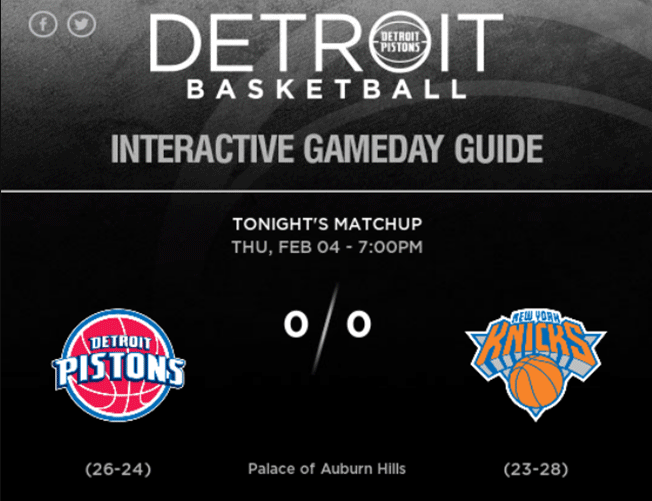 If you're trying to dream up more innovative ways to engage your customers via email, Microsoft just made it easier. Since the majority of emails are now received on mobile devices, Outlook Calendar for iOS and Android is now integrated with Evernote, Wunderlist, and Facebook. That means if you send an email update or invitation to a Facebook event, Outlook users will be able to view and respond to the event correspondence without leaving their email. This reduced friction will theoretically increase conversions. The Wunderlist and Evernote integrations are icing on the cake for now. You might not use them for direct customer engagement, but merging email and task management would help most marketers be more efficient, and therefore have more time to engage with customers.
Regardless of how innovative or integrated your emails may be, if no one clicks on them, do they really matter? The answer, of course, is no. Despite the fact more than 7 in 10 consumers prefer email for marketing communications, the average click-through rate in Q4 2015 fell 4 percent vs. the Q4 2014, and 4.4 percent vs. Q4 2013. Data for the study was compiled by Epsilon, who analyzed more than 11 billion emails they sent for 150 of their clients operating in multiple industries.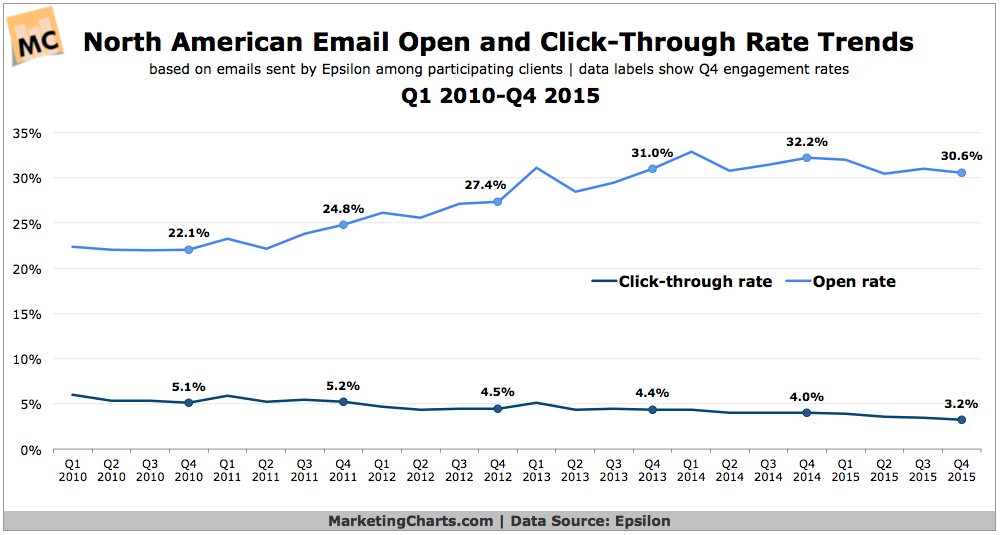 Ask any marketer about their professional challenges, and sooner or later, you'll hear the word "engagement." In the latest CMI B2B Content Marketing Trends Report, 60 percent of marketers identified "Producing Engaging Content" as their number one challenge. If you're in the same boat, Pam Neely invites you to consider how readable your pieces are, and if that might be part of your issue. In addition to improving conversions, readability has shown correlation with higher search engine rankings. Check out the article for tips, some great statistics, and links to useful tools that'll make your writing easier to understand.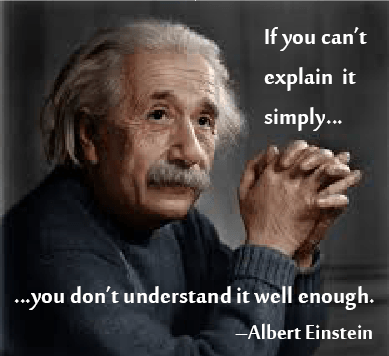 In the first part of this three-part series on rebranding, Joe Staples, CMO of Workfront, provides six reasons you might want to consider scratching your brand and starting fresh. Considering Workfront was previously known as AtTask, Joe knows a thing or two about rebranding and how to navigate the difficulties surrounding an overhaul. 
Consumers are becoming "spoiled" by innovative marketing and advertising campaigns. It's no longer enough to run ads; brands must instead be digital storytellers. According to Jeremy Jones, executive creative director at J. Walter Thompson, brands aren't just competing with one another for consumers' attention. "You're competing with that latest cat video and with pop culture," he told CMO. The article provides examples of storytelling campaigns from MasterCard, Pennzoil, Hyatt, AOL, and others. 
So, you've created an awesome brand experience and are generating a large volume of leads. You're done now, right? Wrong. Generating leads is only part of the marketer's mission; validating and qualifying those leads is perhaps even more important. Michael Brenner, CEO of Marketing Insider Group, explains why (with numbers), identifies challenges with existing validation/qualification processes, and offers some best practices to help your team close more revenue.
Any sales development representative will tell you that qualifying leads requires a good conversation, but many B2B sales and marketing professionals struggle to engage prospects on the phone. Thankfully, Art Sobczak has this helpful list of questions you can use to get the conversation started. The questions are broken down into various groups, including: Fact-Gathering and Qualifying, Need Identification, Closing, Addressing Objections, and Customer Service. He even offers 4 goal-oriented questions ambitious sales professionals should ask themselves to improve each day. 
If you're in sales, marketing, or technology,  you've probably heard about Dan Lyons' book from his time at HubSpot: Disrupted: My Misadventure in the Start-Up Bubble. He recently sat down with Peter Kafka for an episode of the podcast, Re/code Media. Lyons talked about his book, how he secretly created the satirical Fake Steve Jobs personality, his stint with Gawker Media, and his most recent project as a writer for HBO's Silicon Valley. It's a fun listen for anyone, but especially of interest to marketing and sales professionals at technology firms. Article written by Re/code's Eric Johnson.
Thanks to the advent of marketing technology that enables tracking leads from marketing to sales, marketers may not have to look over their shoulder during the next recession, writes Sanjay Dholakia, CMO at Marketo. "Brands that increase marketing during recessions do better than rivals that cut back," he writes. "Organizations that lean into high-performance marketing teams ultimately take market share during downturns." The article will help marketing managers and CMOs make the case for an increased marketing budget in the language of business: revenue.
* * *
As always, thanks for reading #SmarketingWeekly. We hope you found the content enlightening. If you have suggestions for stories, videos, podcasts, or other sales/marketing content you'd like to see featured, share it with the#SmarketingWeekly hashtag, mention @smarketingwkly, or connect with curatorCharles A. "Drew" Settles.